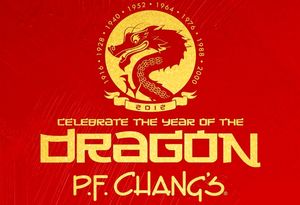 Chinese New Year (also known as the Spring Festival) begins on January 23rd ringing in the "Year of the Dragon".  The eve of Chinese New Year, January 22nd, marks the start of celebrations with a reunion of loved ones for a feast. 
Prosperity, peace, happiness and longevity all symbolize the Chinese New Year, one of the most important and festive Chinese holidays.  Celebrate this festive holiday at home with loved ones, with these tips, and P.F. Chang's delicious Home Menu.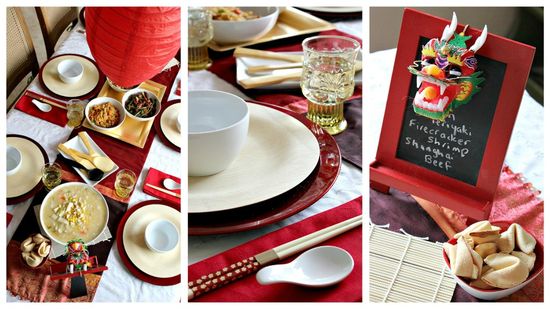 Hang red paper lanterns, and put together a lovely table in red and gold to bring all of your family and friends together.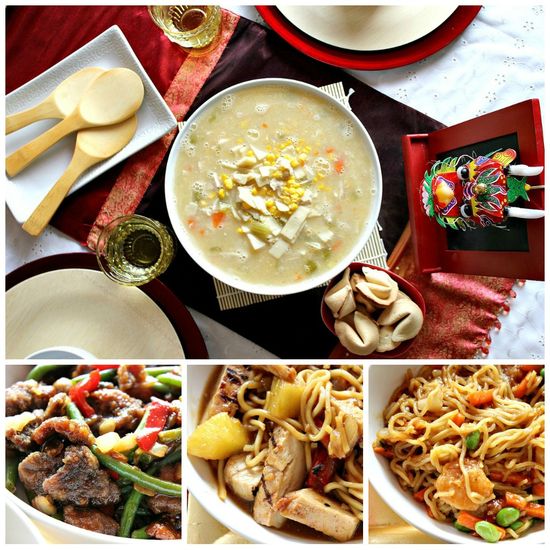 Keep the food simple.  P.F. Chang's home menu meals take approximately 15 minutes to heat (follow the directions on the packet) and are delicious.  Above are pictured the Shanghai Style Beef, Grilled Chicken Teriyak with Lo Mein Noodles, and Firecracker Shrimp with Yakisoba Noodles.  Serve with steamed rice, chicken and sweet corn soup, and scatter fortune cookies on the table.   P.F. Chang's have a delicious recipe for Dragon Punch too.
Don't forget the Red Envelopes too. 
P.F. Chang's "Celebrate the Year of the Dragon" promotion on Facebook will be launching on Monday, January 23 at 12pm EST.  Learn more about the Year of the Dragon and Chinese New .
Follow P.F. Chang's on Twitter and Facebook.
Disclosure: P.F. Chang's Bistro and P.F. Chang's Home Menu provided me with a Red Envelope Celebration Kit including gift cards and free product.