These galaxy cupcakes are the perfect pairing for a 3Below Netflix night with the kids.
Disclosure: This post is sponsored by DreamWorks Animation Television
Are you looking for a fun activity to do with the kids while they are on winter break? Have you checked out 3Below on Netflix.
Tales of Arcadia: 3Below is a new animated adventure comedy from the team behind Trollhunters, and is now streaming on Netflix. It's the perfect series for the whole family to watch together over the holiday break.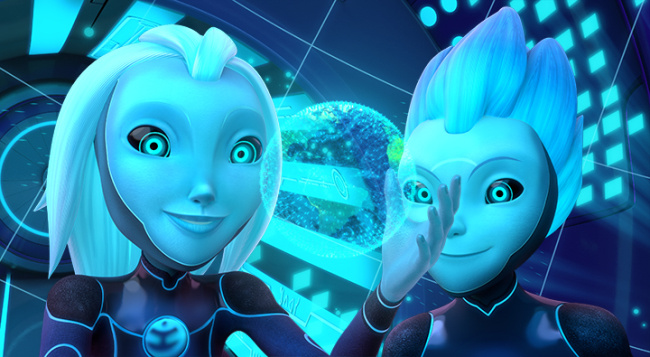 The series comes from the team at DreamWorks Animation and follows two royal teenage aliens, Aja and Krel, and their bodyguard Vex, as they flee a surprise takeover of their home planet and crash-land on Earth — in Arcadia, the same town where the events of Trollhunters take place. Now on the run from intergalactic bounty hunters, they must blend in and adapt to the bizarre world of high school all while attempting to repair their ship to return to and defend their home planet.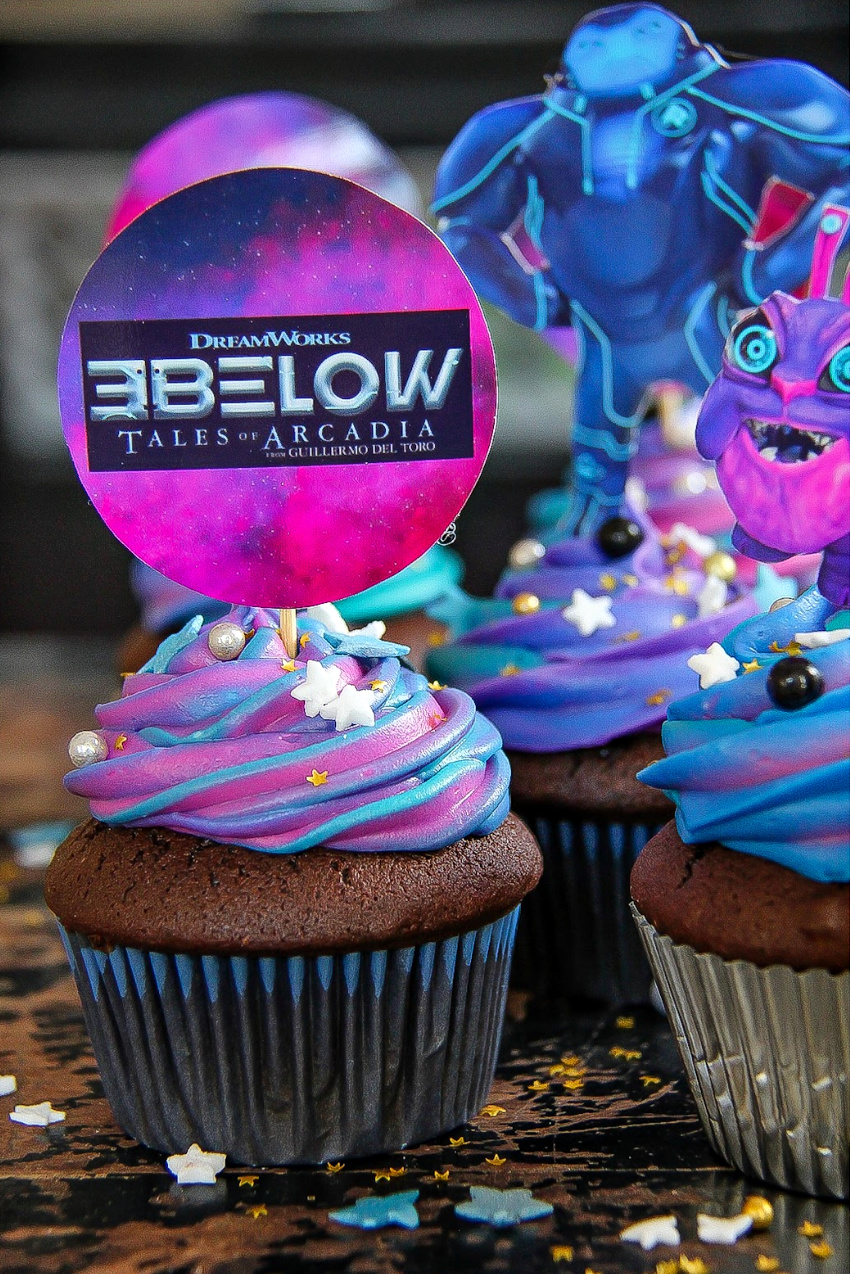 And, what could be better than watching a series together? How about making a delicious treat to enjoy together too. I'm showing you how to make these 3Below galaxy themed cupcakes that everyone will love.
What You Need To Make Galaxy Cupcakes
Cupcakes – your favorite flavor whether they are the boxed kind, or handmade

Cupcake liners – I used a variety of colors including silver, black, blue, and purple

Toothpicks

Hot glue

2lb bag of confectioners sugar

8oz cream cheese

1 stick of butter (softened)

1/4 cup milk

Food coloring – blue, pink, purple, teal

Nonpareils – assorted such as stars, balls etc.
The first step is to bake your cupcakes, and then set them aside to cool.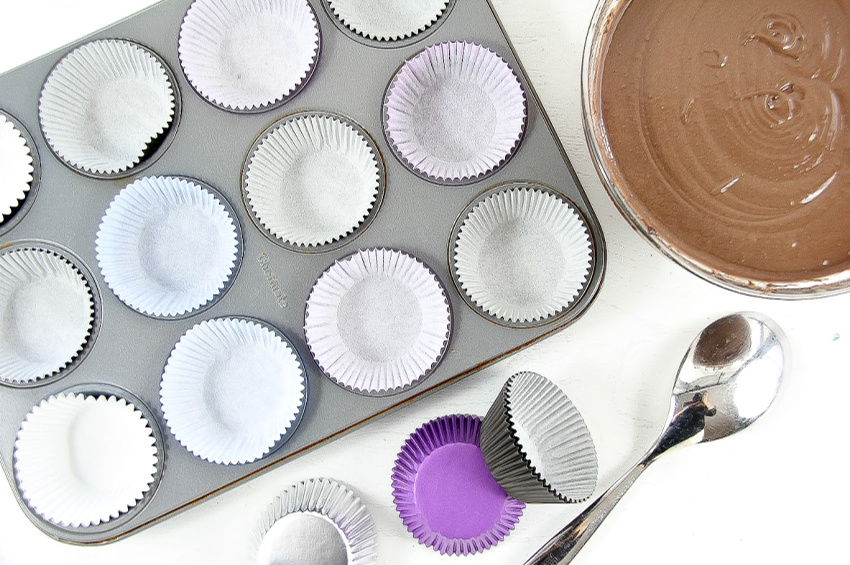 While they are cooling, download my free printable cupcake toppers, cut them out, and attach them to toothpicks using hot glue.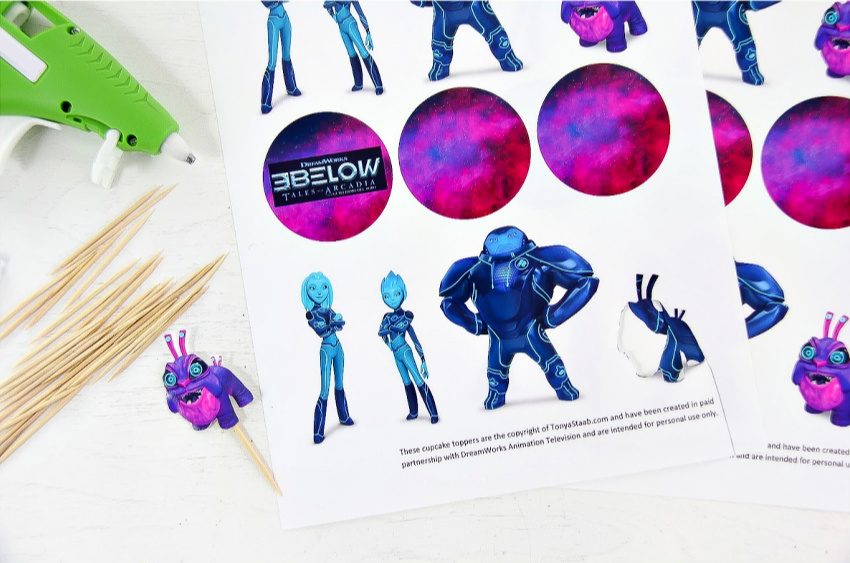 In a large mixing bowl blend together the cream cheese and softened butter. Gradually add the confectioner's sugar, and then add a tablespoon of milk at a time until you get the desired consistency for piping your icing.
Separate your icing into four equal containers and add a little of the food coloring to each. Less is always more with food coloring. You can always add more, you can never take it away if you add too much.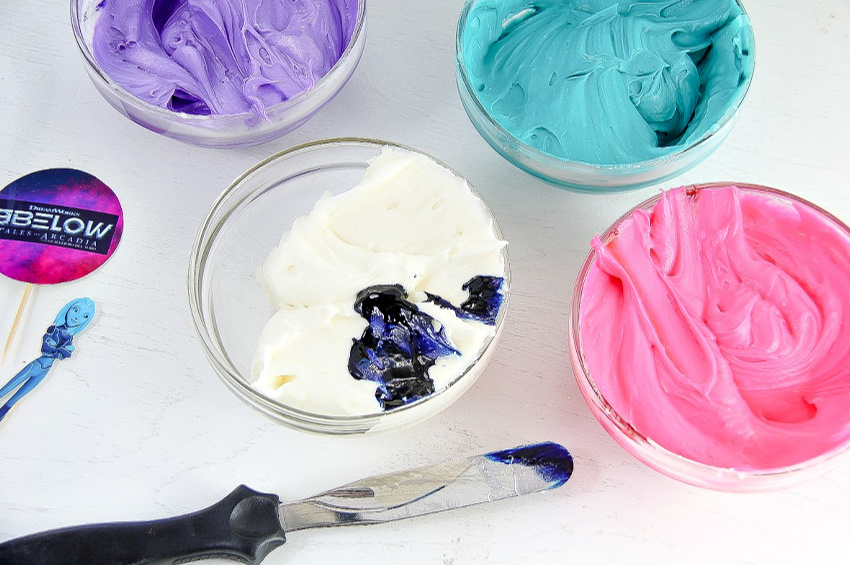 Place a large star-shaped piping tip into a piping bag, and then add a little of each color of icing to the bag by placing them next to each other inside the bag.
Start piping onto your cupcakes. Every cupcake will be slightly different.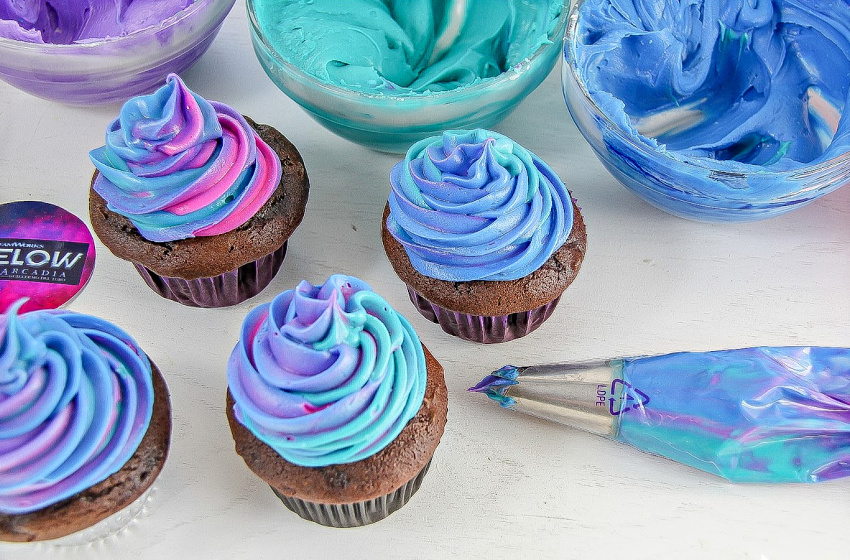 Add some fun sprinkles onto your cupcakes such as stars and balls, and sprinkle with a little edible glitter too. Top with the cupcake toppers and you are ready to enjoy the show.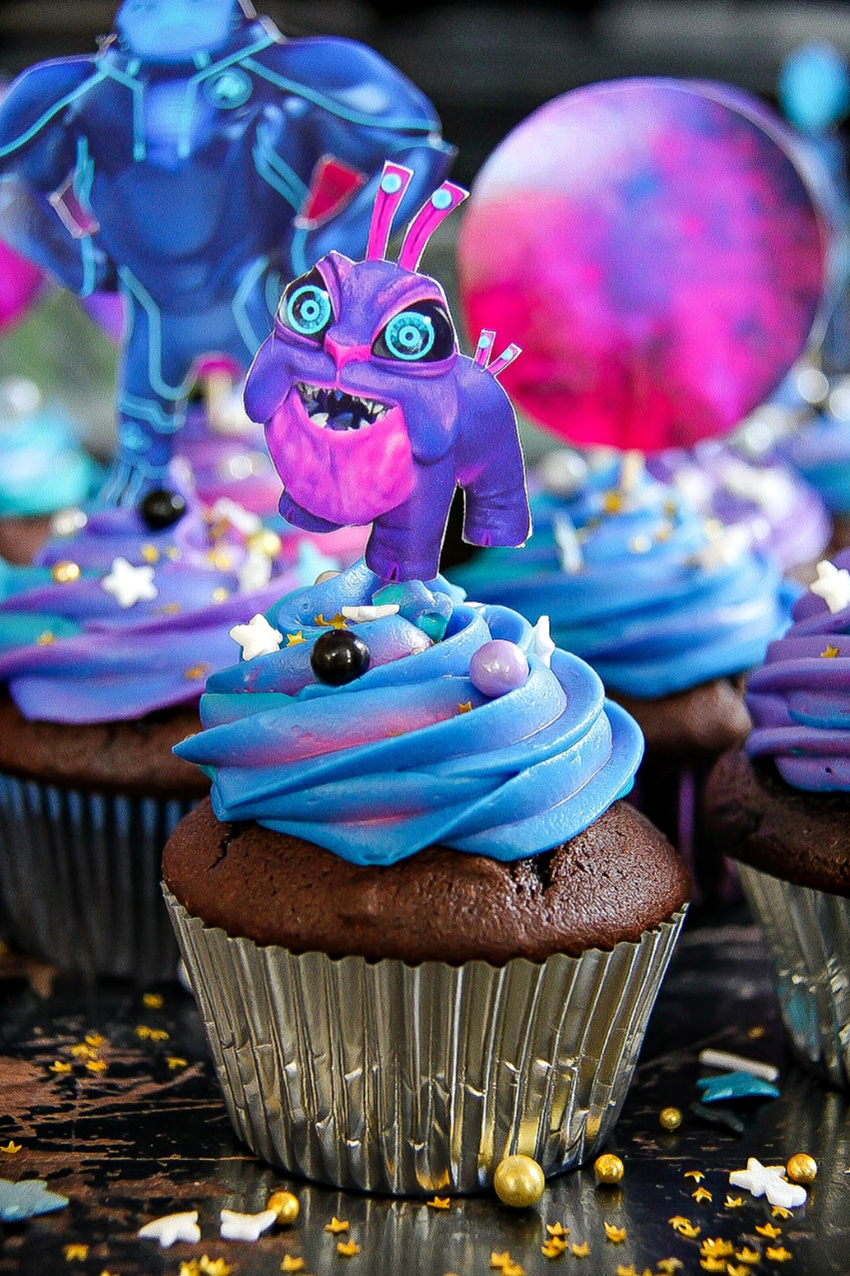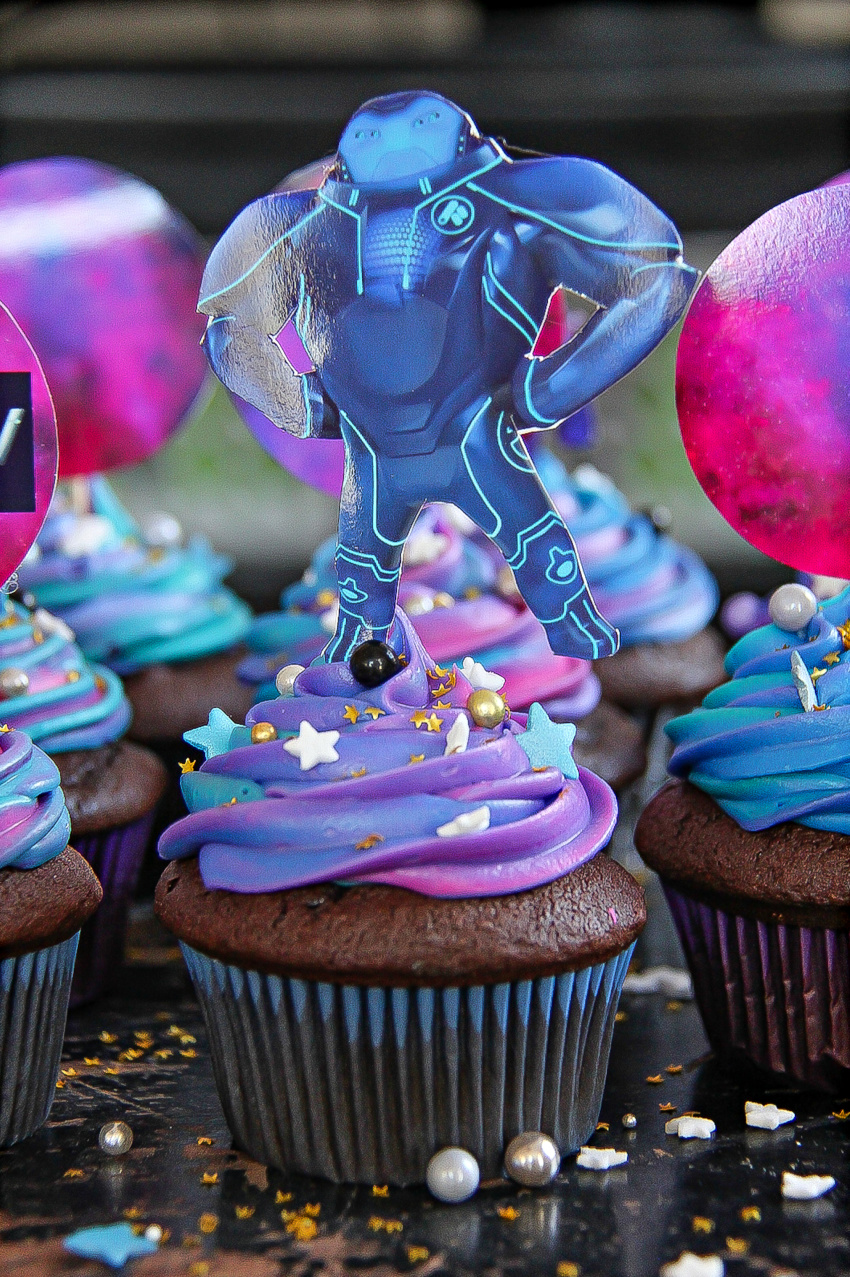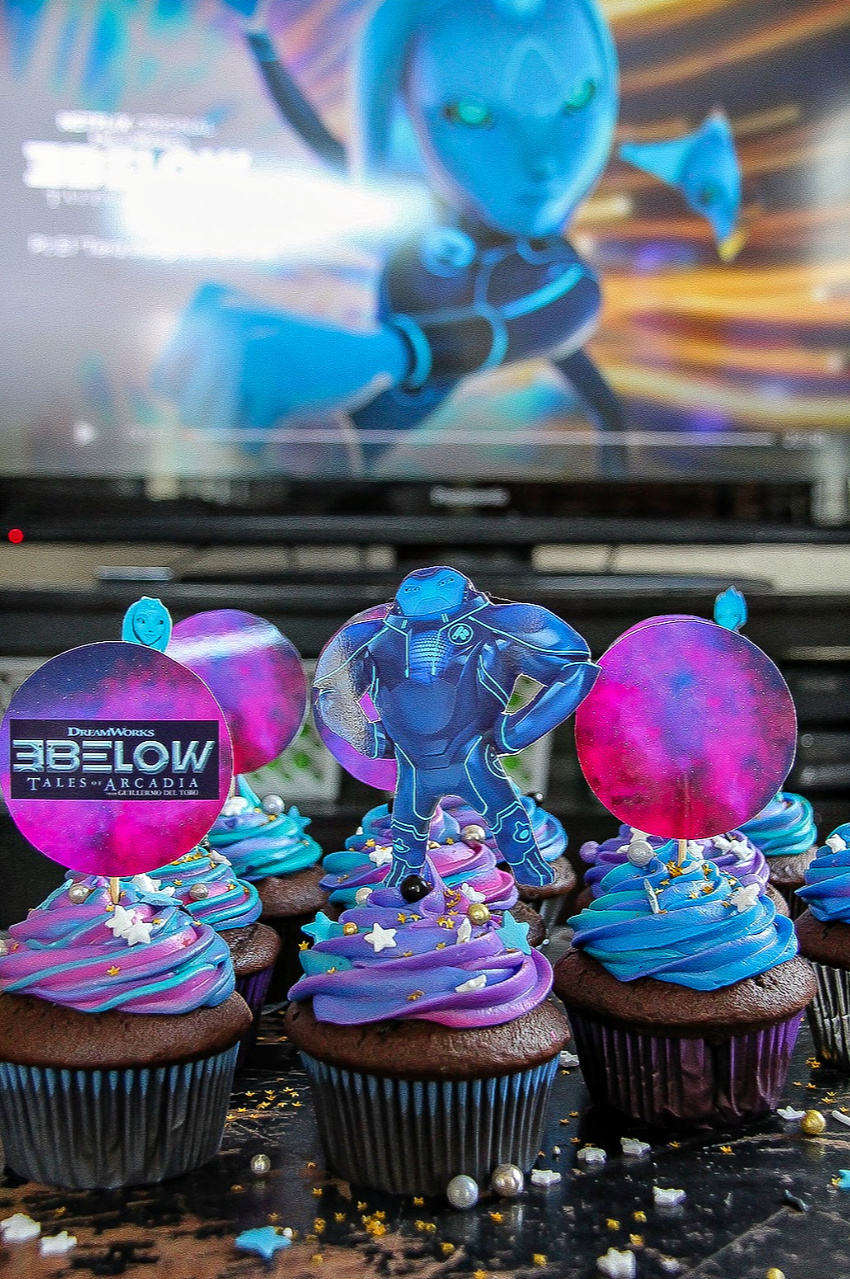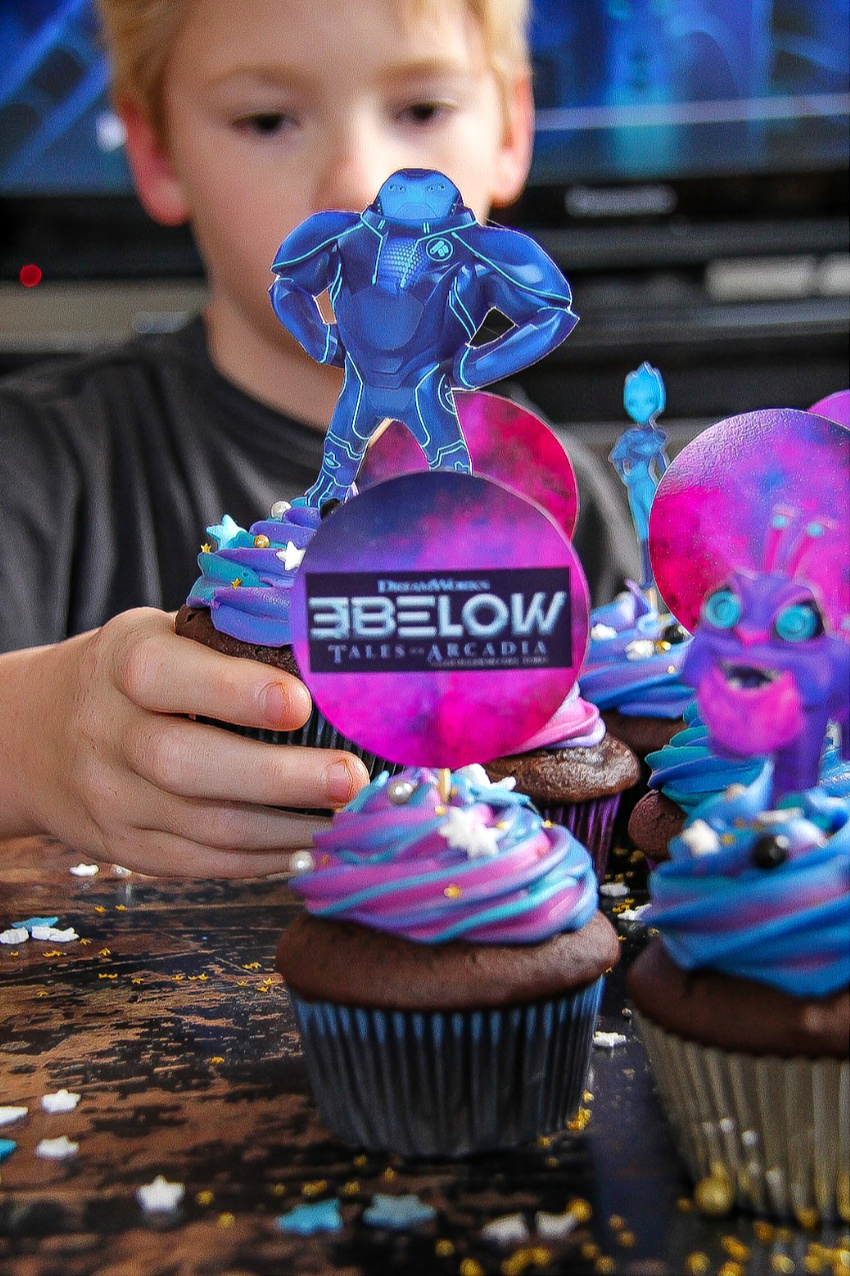 To learn more about the new animated seriesTales of Arcadia: 3Below, watch the trailer below.
Please pin this post for later: