Want to spend a day in Palm Springs with kids? This day trip will have you hiking, seeing art, wandering through a botanical garden, visiting a museum, and enjoying gluten-free dining along the way.
Disclosure: This post is sponsored by Palm Springs but the content and opinions expressed here are my own.
Last Sunday we headed out to Palm Springs for the day. Mike had never been, so it was time to take him out there and explore the area.
I'm a planner by nature though, so we drove out there with a full schedule planned ahead of time right down to where we would be eating. With Flynn being on a gluten-free diet (and a picky eater) I don't like to take any chances when it comes to finding food he's going to love so it's important I go into any day trip with a solid plan.
We also love hitting the road bright and early when we are heading out to explore somewhere new … just don't ask the kids how much they enjoy being woken up before midday on a weekend. But, if we are going to venture further than about an hour away from home we want to see as much as possible and spend as long as possible at our destination. And, let's face it, no matter how much the kids complain about the early start they always end up having a great day.
It is approximately 1.5 hours to drive from Temecula to Palm Springs, so we decided that our first stop of the day should be an early brunch at Lulu California Bistro. With full bellies, we'd be able to take on the rest of the day.
Lulu California Bistro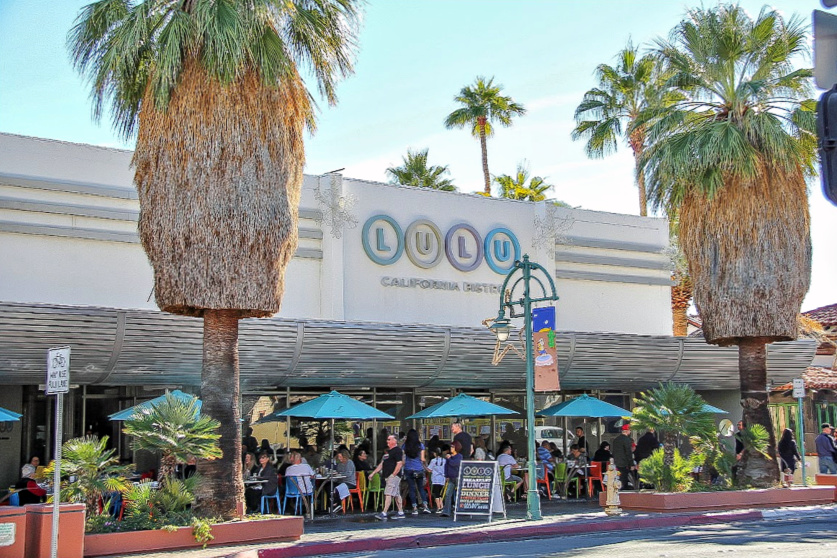 Lulu California Bistro offers something for everyone, and their gluten-free options don't disappoint no matter what time of day you are going. So while both Mike and Jay enjoyed different variations of the eggs benedict, I devoured the hazelnut crepes, Marisol ate her breakfast quesadilla, and Flynn was more than happy with hash browns and a gluten-free blueberry muffin.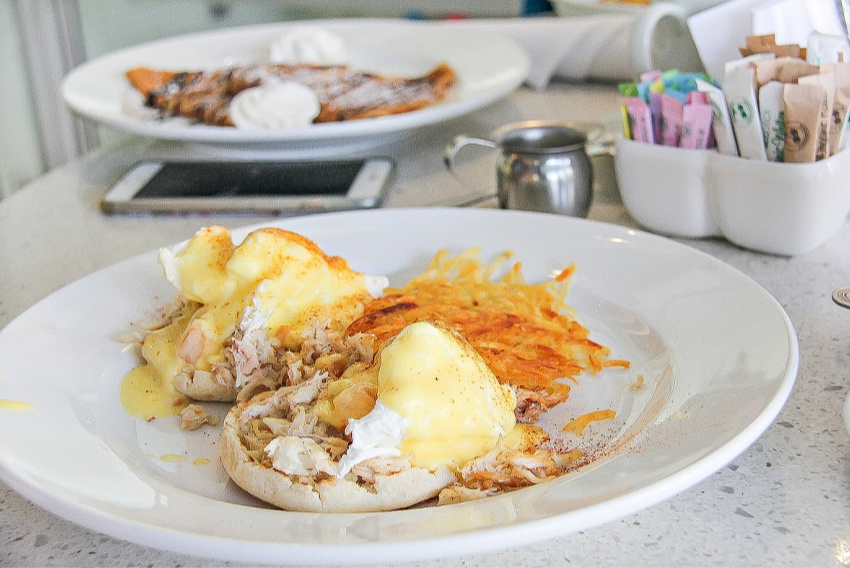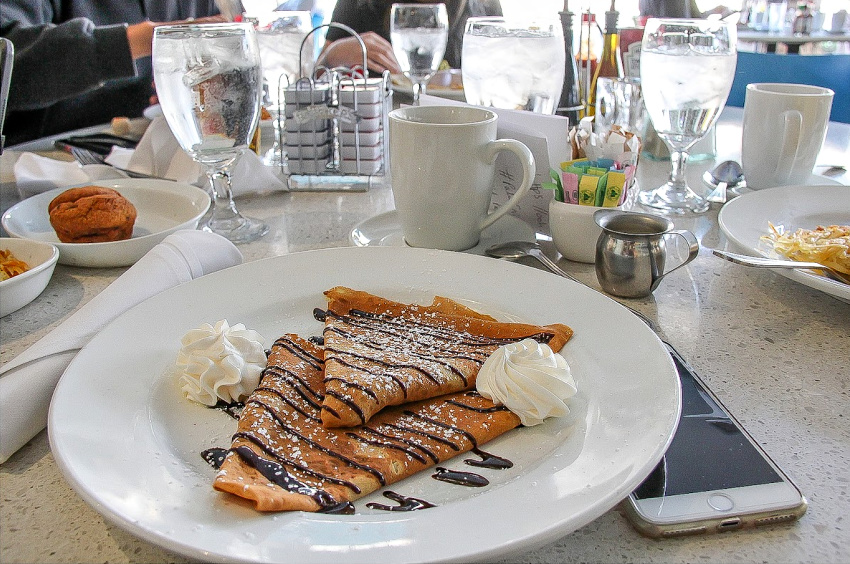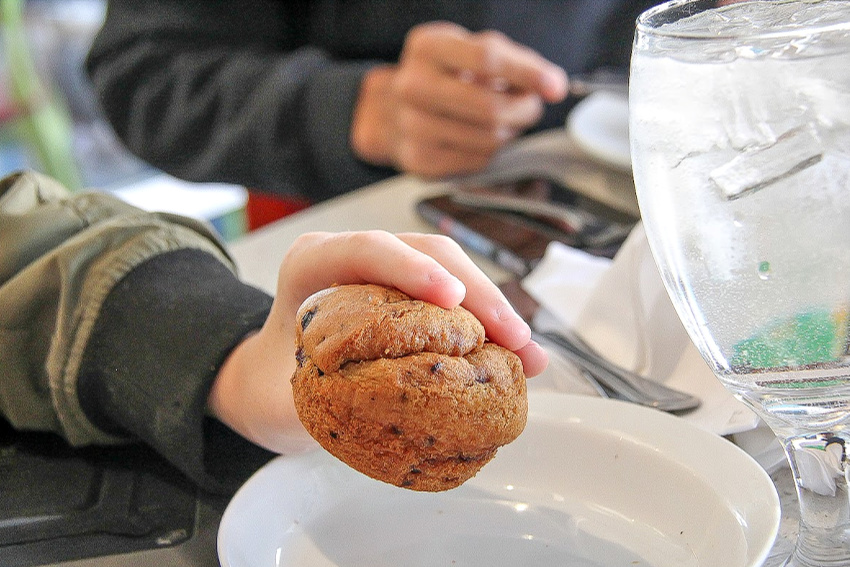 Once our bellies were full and we'd stretched our legs from the drive, it was off to our next stop of the morning, Moorten Botanical Garden and Cactarium.
Moorten Botanical Garden and Cactarium
At Moorten Botanical Garden and Cactarium, you can stroll through over 2000 varieties of desert cacti and plants. They also have tortoise and doves, a space for events and weddings, and a gift shop.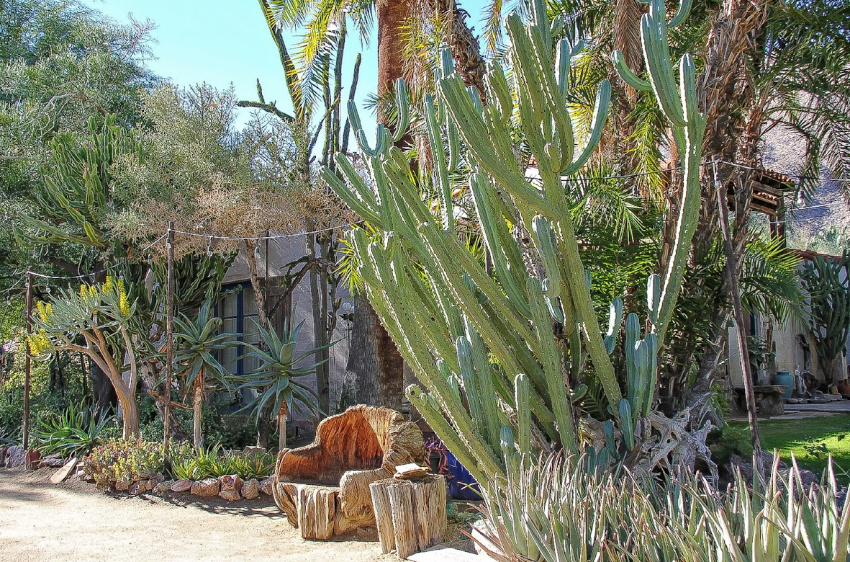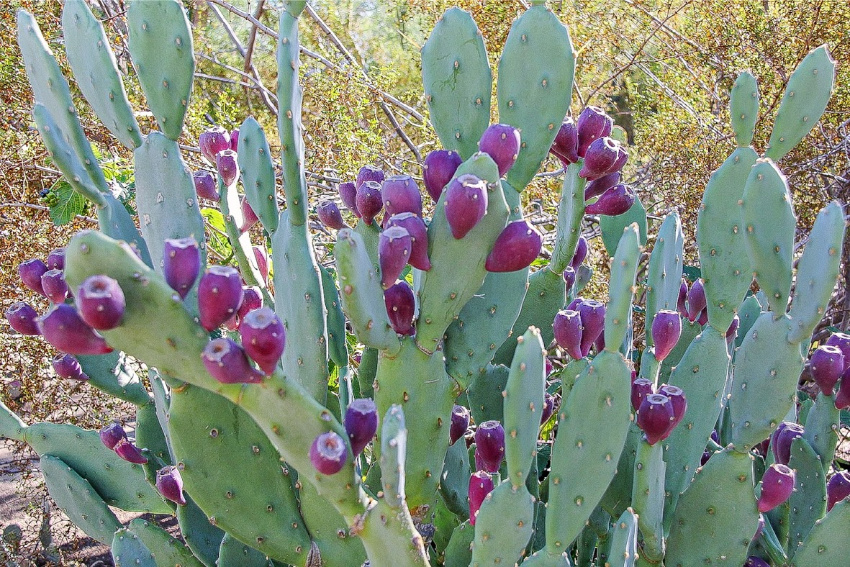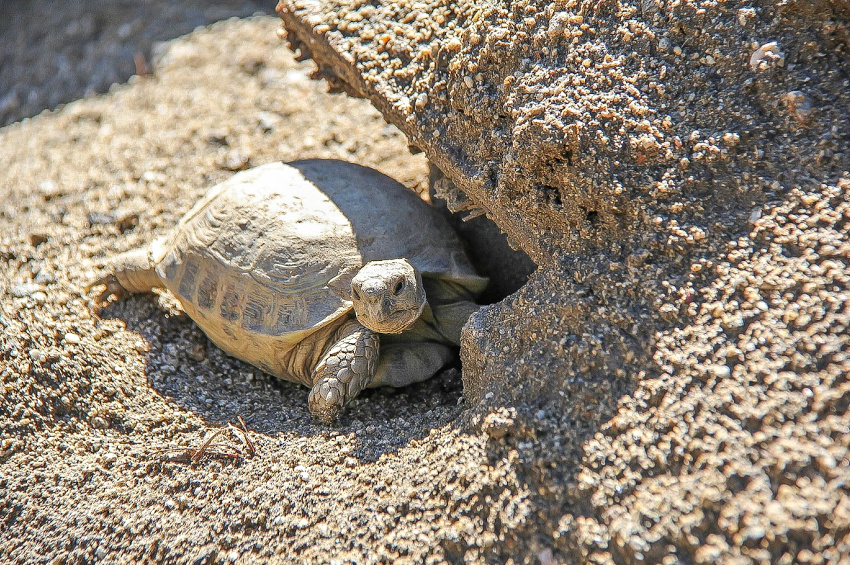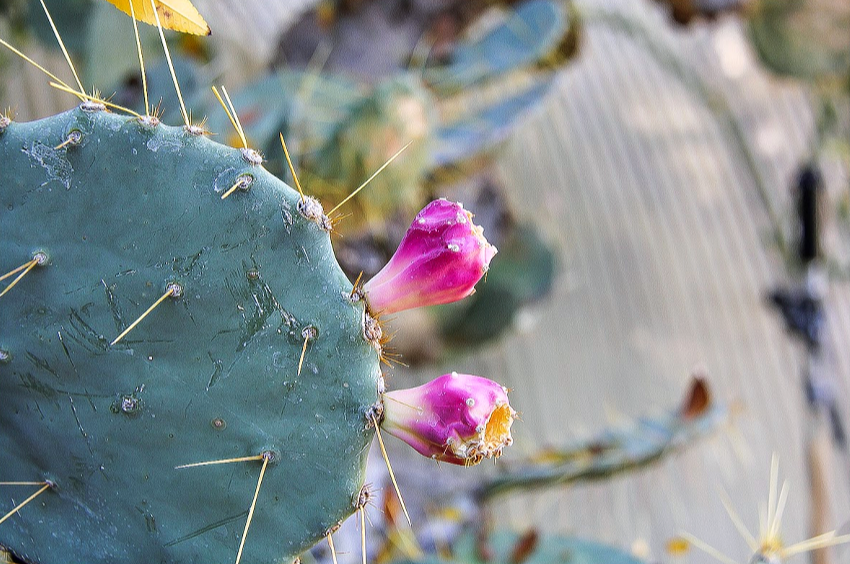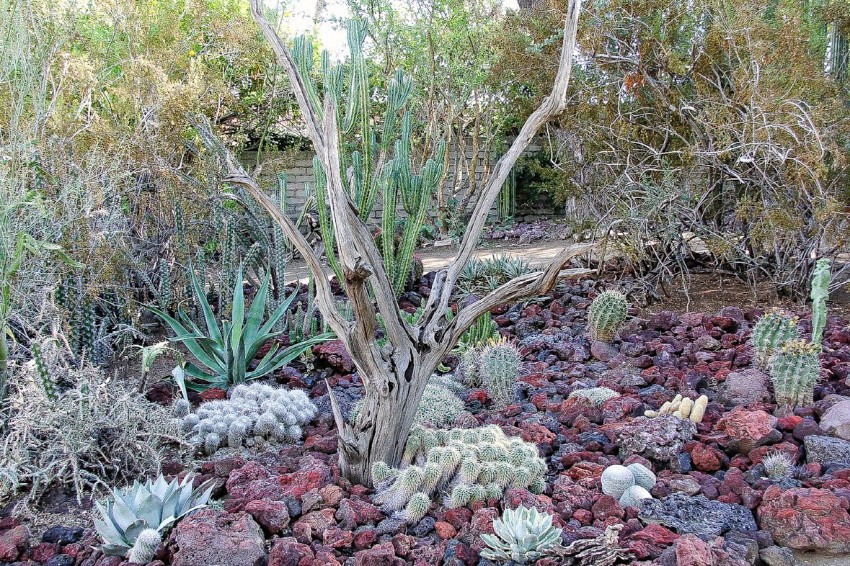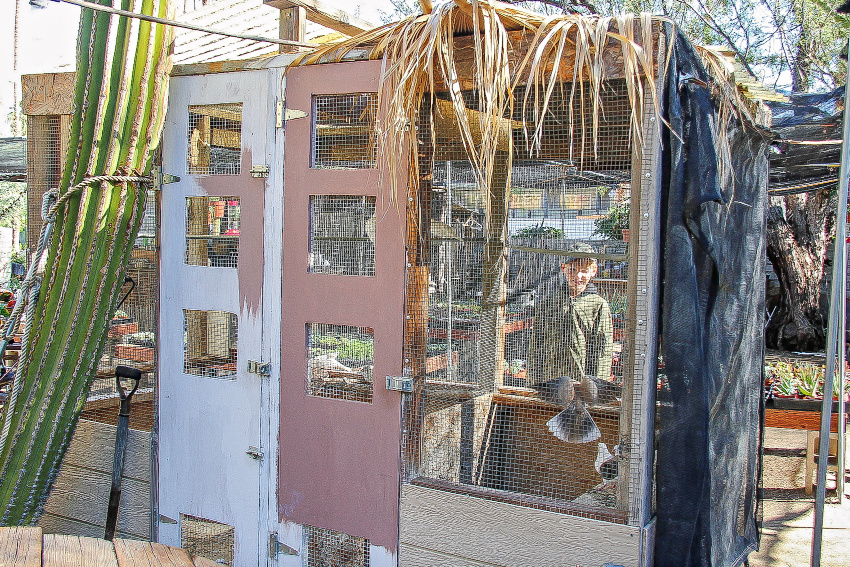 As we drove into town, we saw that the Desert Art Festival had been set up for the day at Frances Stevens Park, so we took a little detour from our next stop to look around.
Desert Art Festival
Mike and I just can't pass up an arts festival. Flynn was fascinated by the Rainmaker sculpture in the park, so that kept him more than amused for some time, and we thoroughly enjoyed looking at all of the talented artists work on display.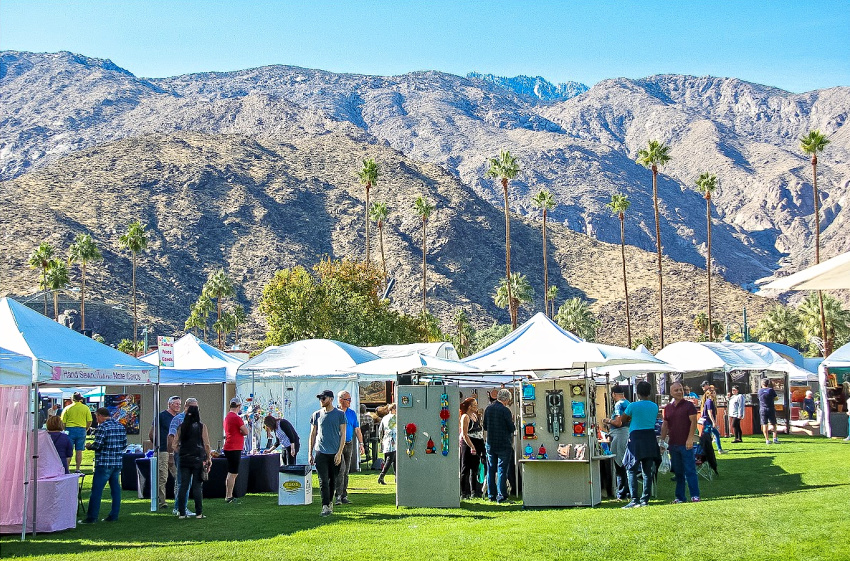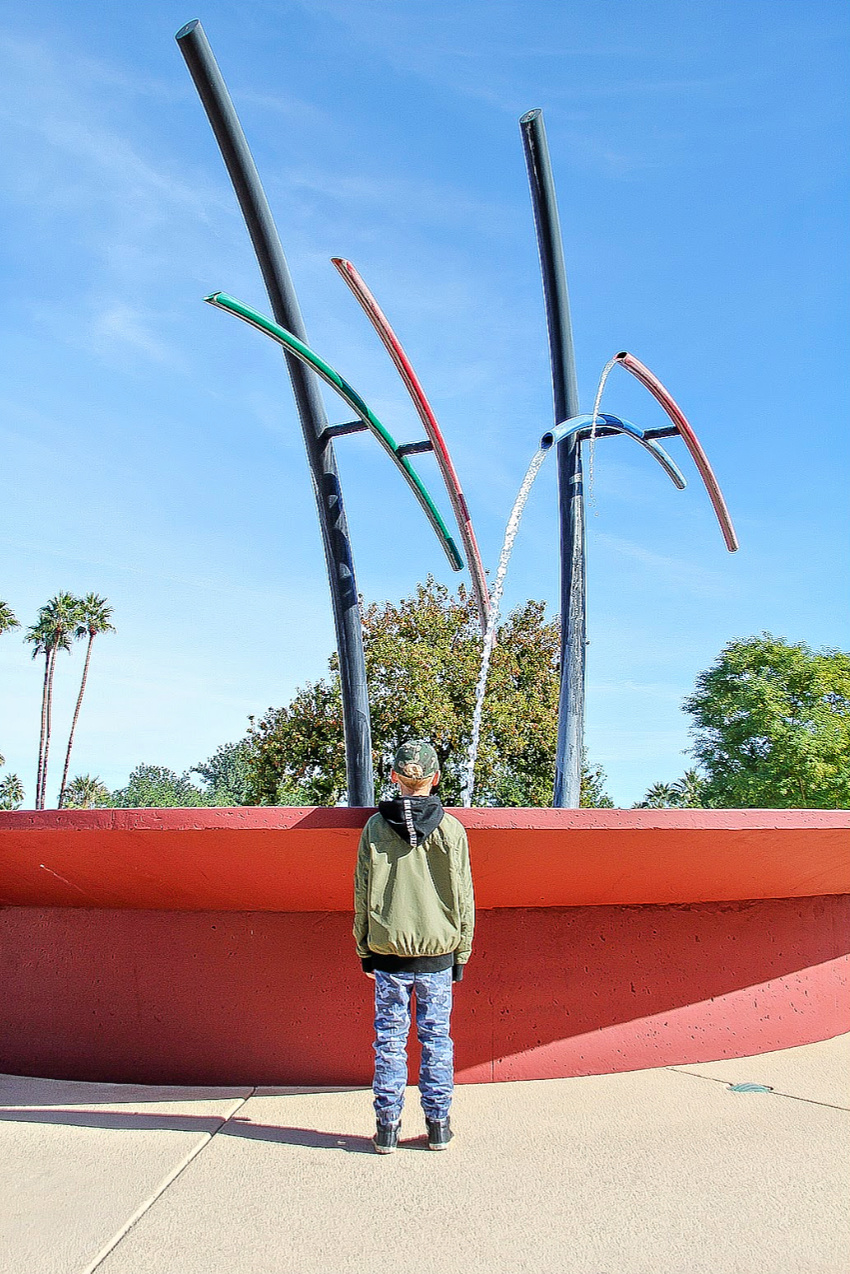 From here I wanted to take a look at even more art and sculptures so we headed to the Palm Springs Art Museum.
Palm Springs Art Museum
You can't just go straight into the art museum though. Between the Palm Springs Art Museum and The Rowan Hotel, you'll find the Babies On The Move exhibit. It's a temporary exhibit, only there for 20 months (it arrived in June 2018) and is by David Cerny. It's fascinating to see giant faceless babies playing in a sandpit.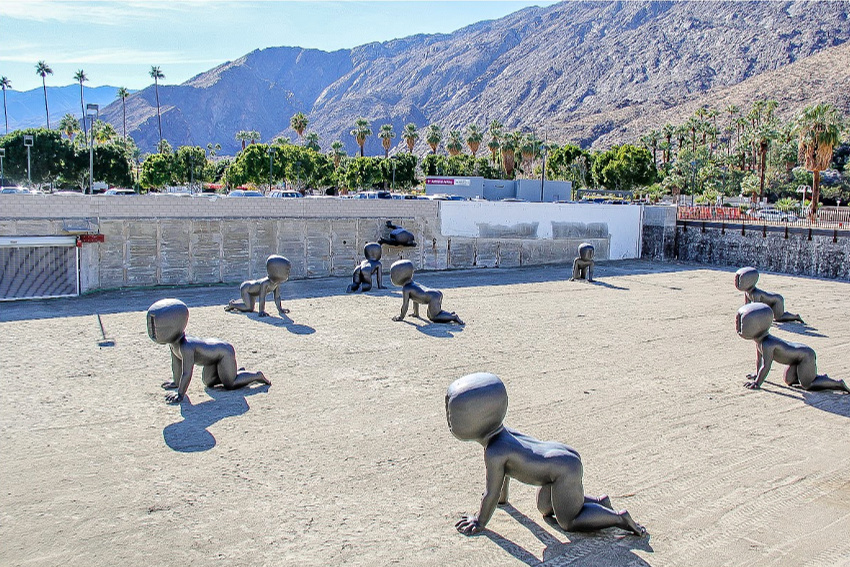 As you make your way toward the entrance to the Palm Springs Art Museum, look left and you'll see a fabulous street mural titled 'Las Tias' painted by artist Sofia Enriquez and 8 art camp students back in July this year.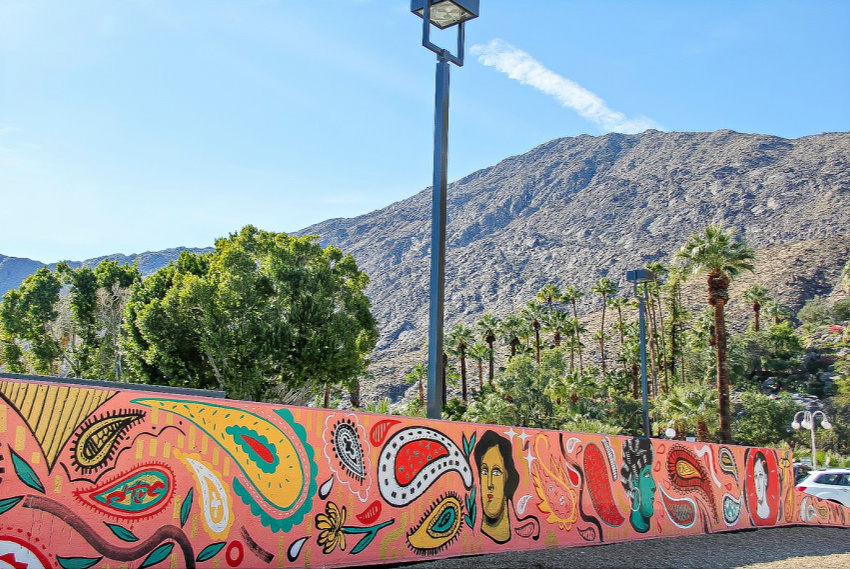 Now that you've seen that, you can venture into the Palm Springs Art Museum. Did you know it's free the second Sunday of every month? We just happened to be there on the free Sunday so that was a bonus. Don't forget to smell the chocolate room and visit the sculpture gardens too, there's two of them downstairs.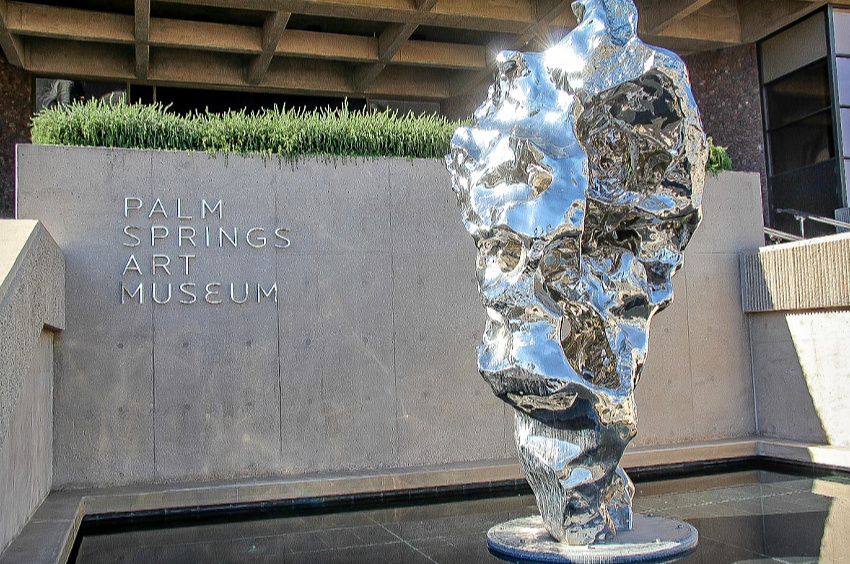 From the art museum, our day got a little jumbled around. We had plans of taking the aerial tram up the mountain and playing in the snow for a little while but with an hour and a half wait, we decided the kids wouldn't handle that well, so we headed to the Visitor's Center (which has a spectacular view) to come up with a new plan.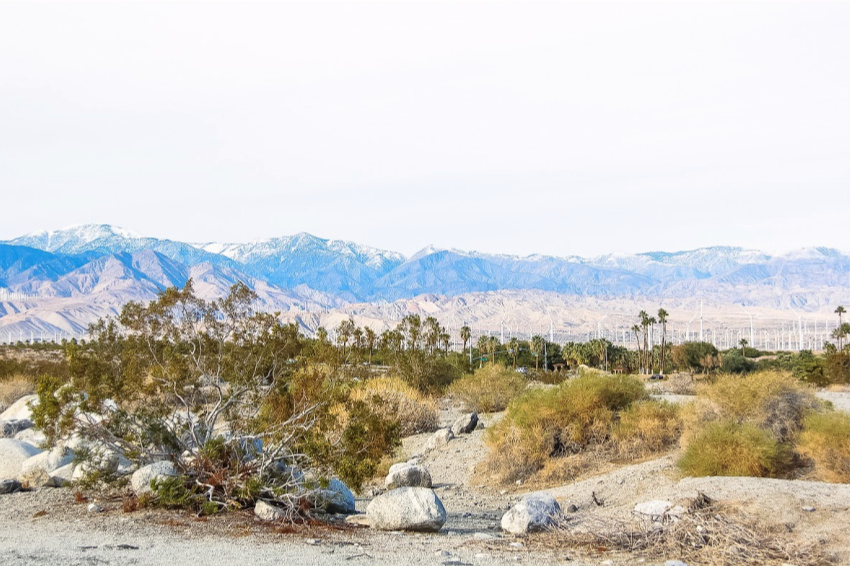 At the Visitor's Center, they told us about Indian Canyons and a short hike we could take with the kids by a running stream. That was the perfect way to fill in some time before we had an early dinner and headed home.
Indian Canyons
Andreas Canyon is the perfect hike if you have kids. It's a one-mile loop that is by a running stream. This time of year is absolutely beautiful with all the fall colors on the trees.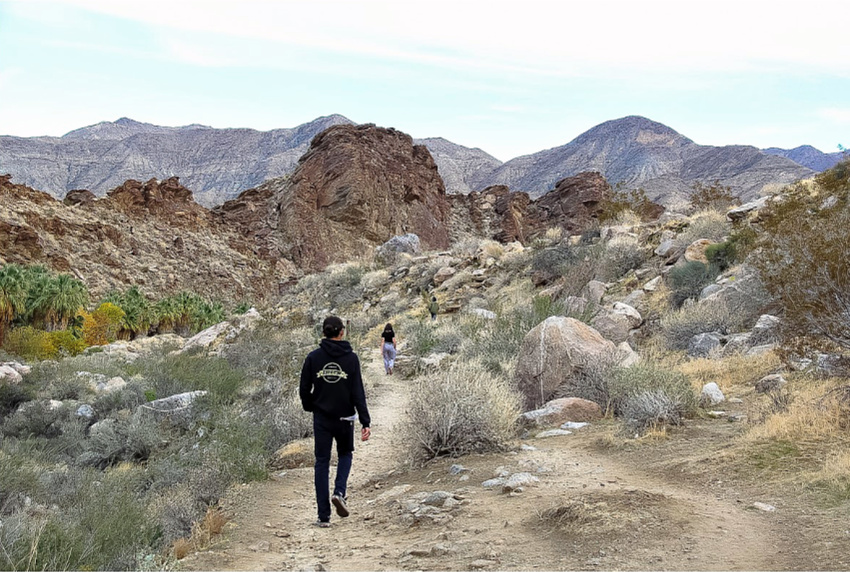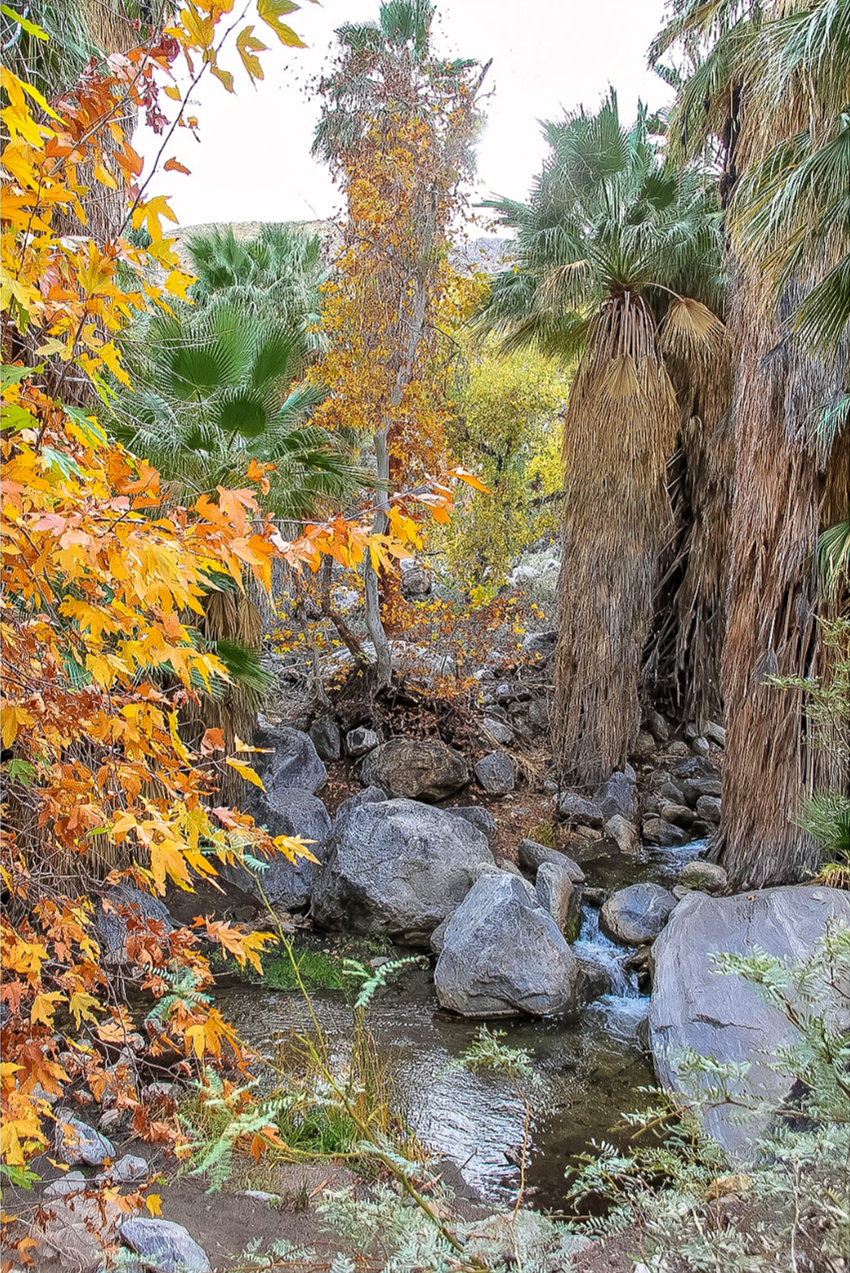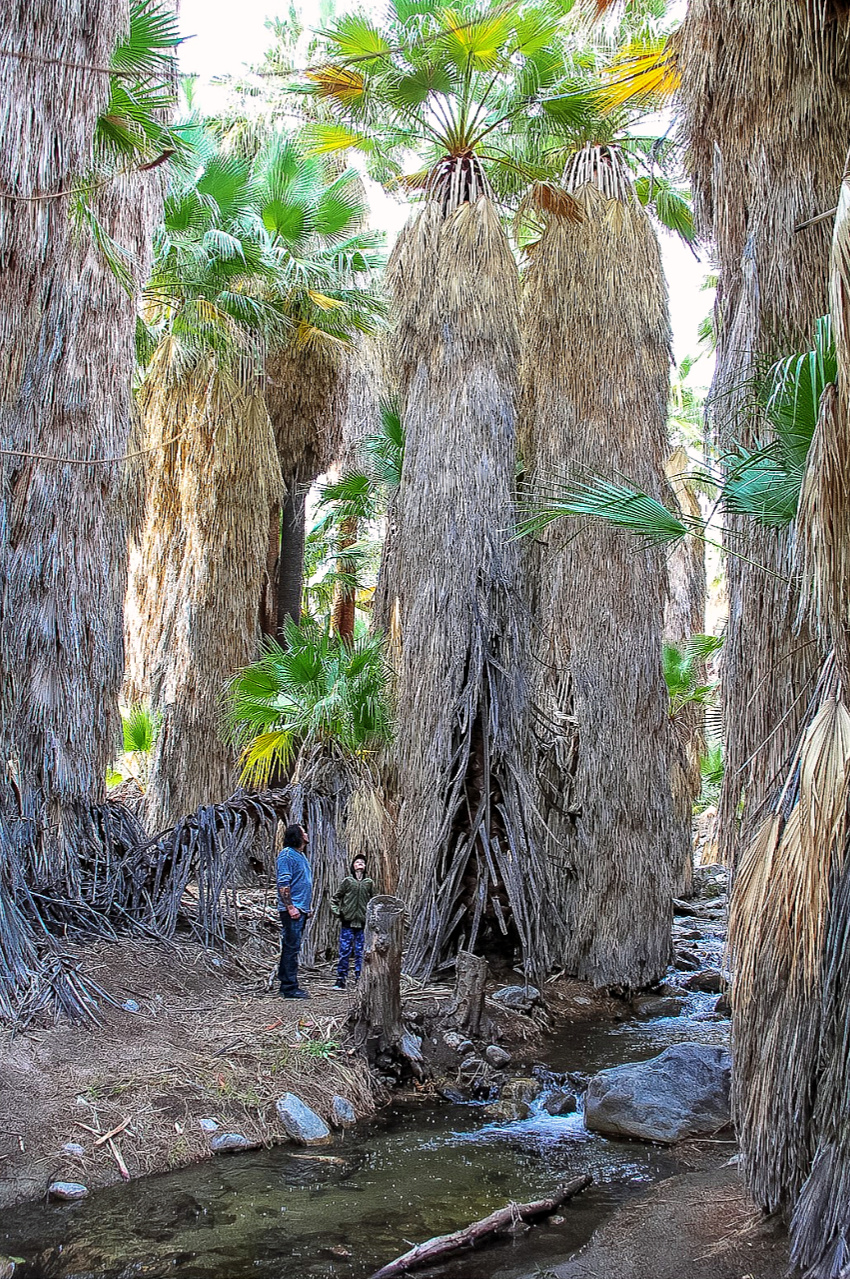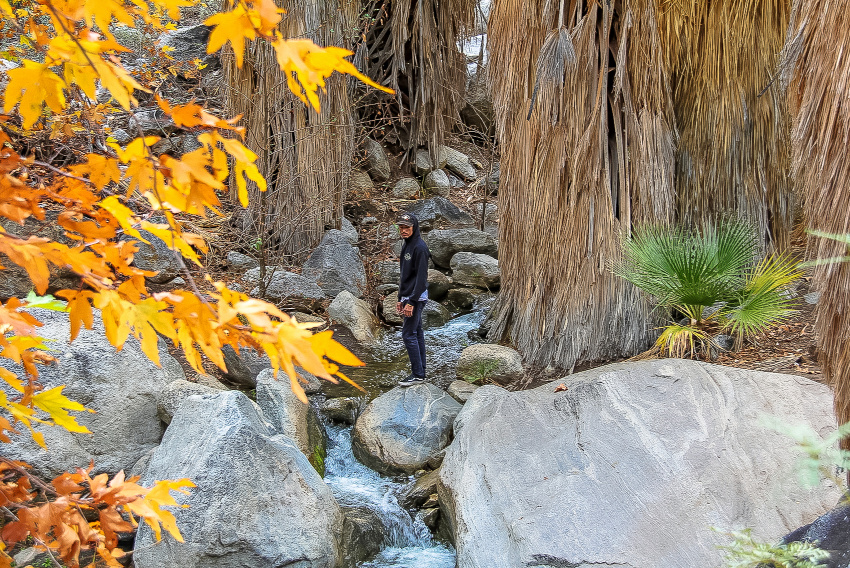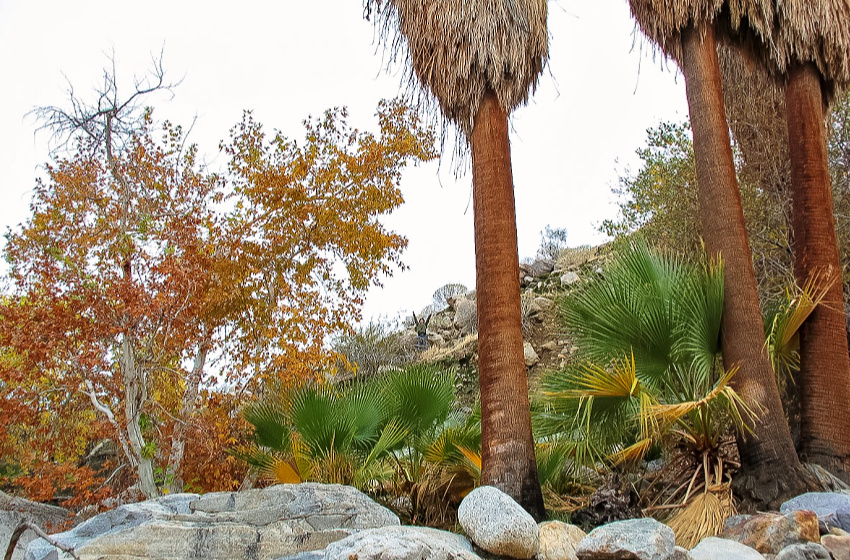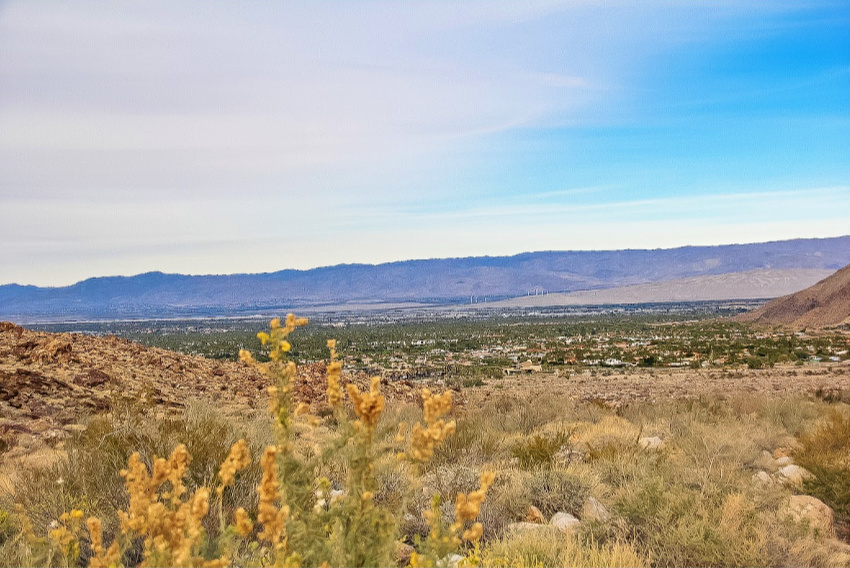 Our last stop of the day was to Bill's Pizza, and although I completely forgot to take photos the pizza was amazing, and they have a gluten-free option too.
But wait, there's more … I sound like an infomercial now.
While you are wandering around town I'd normally tell you to look up, but look down, they have their very own Golden Palm Stars (like the Hollywood Walk of Fame) honoring people who have lived in the greater Palm Springs area. We spotted some outside Lulu California Bistro and the Palm Springs Art Museum.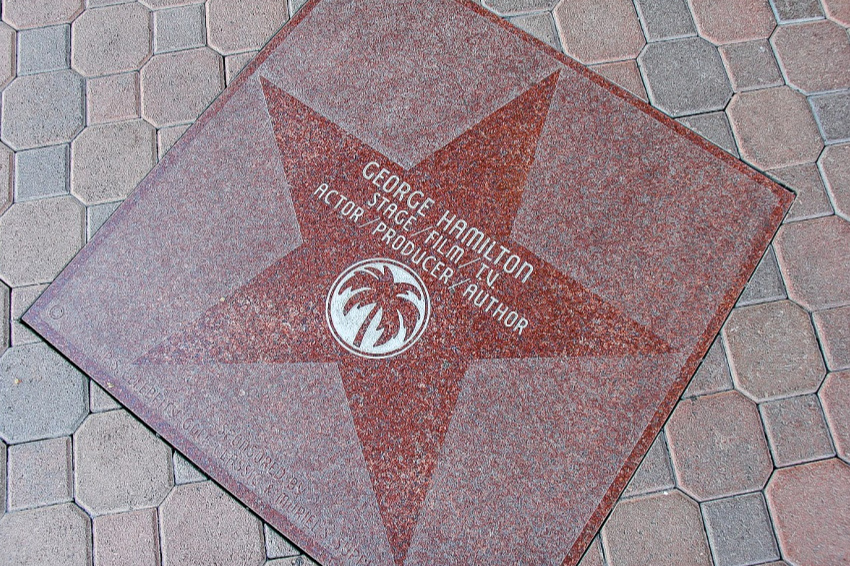 Looking for even more ideas for things to do in (and around) Palm Springs? Take a look at these past blog posts too:
Pin this post for later: