These Halloween bat craft treat boxes are made using pillow boxes or toilet paper rolls. Fill them with yummy treats or gifts.
Disclosure: I am participating in the HERSHEY'S BOO BLVD. campaign via Mom Bloggers Club. This post was sponsored by HERSHEY'S.
Each year before Halloween I make a fun gift with the kids that they can hand out to friends in their classroom at school.
This year I am a contributor to HERSHEY'S BOO BLVD on Celebrate with HERSHEY'S and was asked to create a Halloween craft. I wanted our craft to be inspired by HERSHEY'S candy and it had to be easy enough for kids to help with. After all, they are going to be handing it out so I felt it was important for them to be a part of the creative process too.
This year the kids will be handing out these pillow box bat treat boxes filled with yummy candy.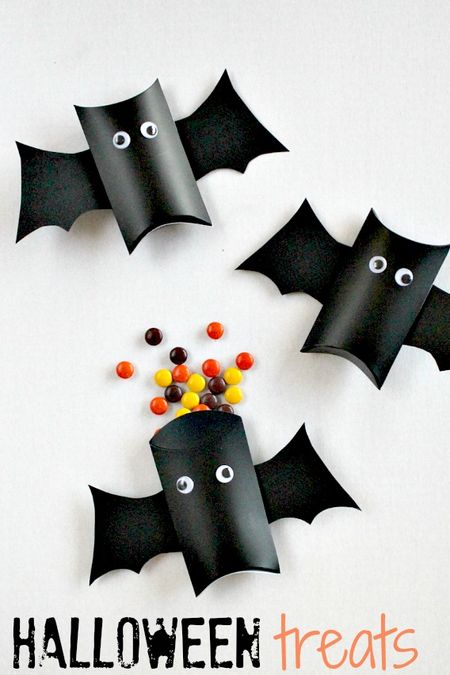 They are perfect for Halloween because they aren't scary at all, and kids will love them. Hand them out around the neighborhood or to school friends.
Halloween bat craft treat box
Supplies
Black pillow boxes (alternatively, you can use toilet paper rolls and paint them black)
Sturdy black card (not completely stiff, you want to be able to fold it in half)
Pencil or marker (for writing on the black card)
Googly eyes
Craft glue
Scissors
Hershey's candy (pillow boxes are the perfect size for snack-sized candy)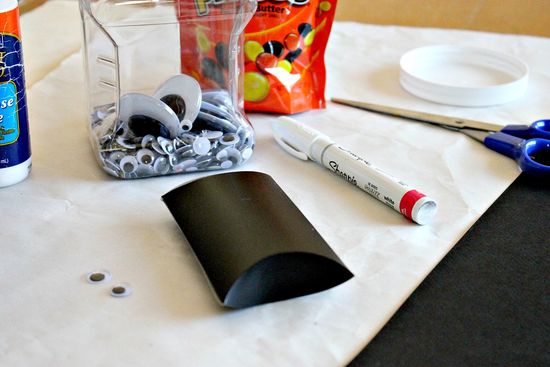 Instructions
Assemble your pillow boxes (or fold your toilet paper rolls into the shape in the image above). If you are using toilet paper rolls you will need to paint them black and set them aside to dry before continuing.
Fold the black card, pressing down to make a crease. Place the pillow box on the black card at the crease (half on and half off). Draw a bats wing on the card.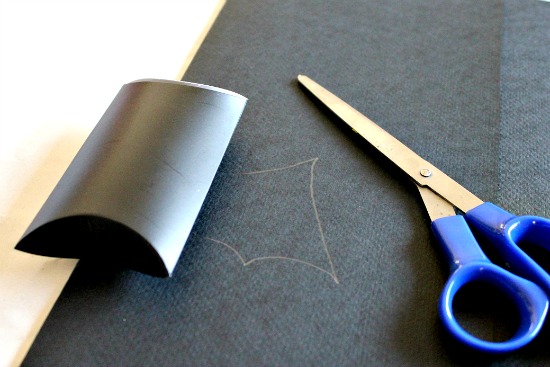 Cut the bats wing out. You can use this as your template for all other bat wings required. Trace each one and cut them out.
Apply craft glue down the center crease of each bats wing and attach it to the back of each pillow box.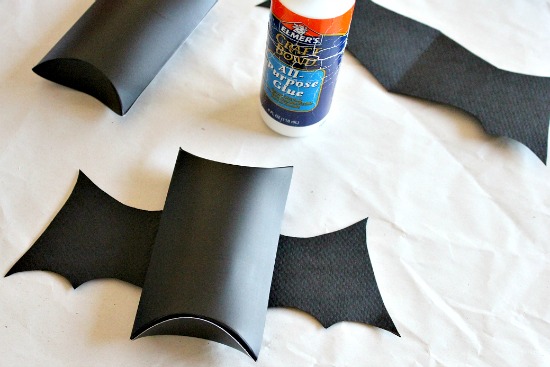 Glue googly eyes onto each bat and then set your bat aside to dry.
Once it's dry, fill your bat with your favorite HERSHEY'S snack size candy, or like I did, with REESE'S PIECES.
I think the kids are going to love these Halloween bat treat boxes.
If you are looking for another Halloween bat craft, make our paper bats that you can hang on your windows, doors, and walls.
Please pin this post for later: