These salmon and rainbow carrot foil packets are delicious, healthy, and make clean-up on a busy weeknight easy.
I was selected for this opportunity as a member of Clever Girls and the content and opinions expressed here are all my own.
We all want our weeknight dinners to be easy, right? There's nothing worse than slaving away in the kitchen for hours preparing what we think will be an amazing dish we found on Pinterest, and the kids are only going to look at it, screw up their faces and make you feel like you just want to throw the entire meal in the trash and head for the closest drive-thru.
So unless I'm using the slow cooker I prefer to dish up as many 30-minute meals as possible during busy weeknights when we have after school activities and homework to contend with too.
These easy salmon and rainbow carrot foil packets are perfect. Serve with a side of mashed potatoes, rice or couscous.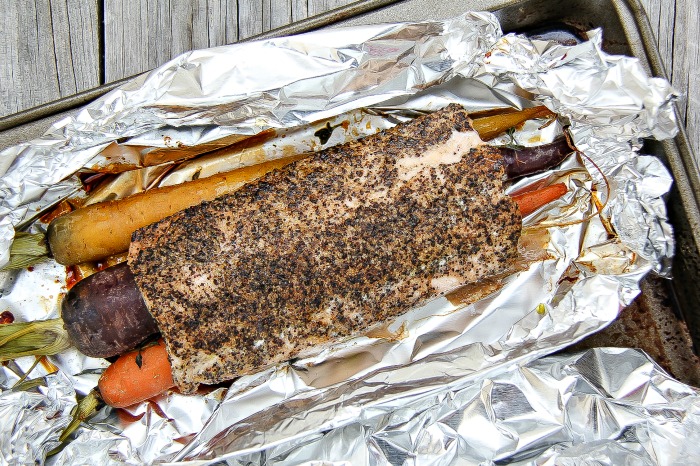 Salmon and Rainbow Carrot Foil Packets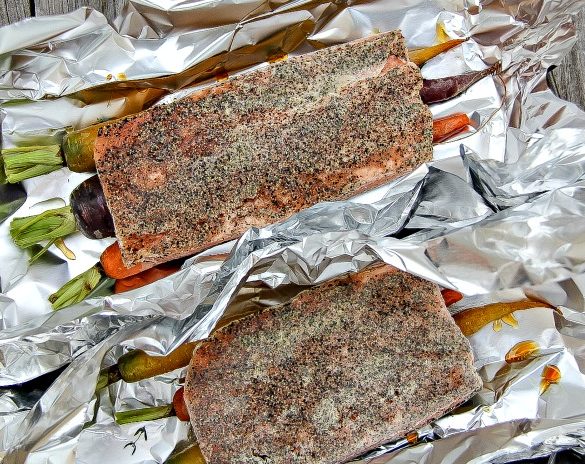 Instructions
Preheat the oven to 350F
Place pieces of foil on baking trays - I was able to get 4 onto one large tray.
Rub a little olive oil over each carrot and place it on the foil. Add fresh thyme over the top, and then drizzle honey.
Close up your foil packet and place the tray in the oven for 10 minutes.
Remove from the oven and turn up the heat to 425F - follow the directions on the carton for the salmon.
Open up your foil packets and place a piece of salmon on top of your carrots. Close your packet back up and put it into the oven for 22 minutes.
Recipe: by Tonya Staab tonyastaab.com
Serve with couscous, rice, or mashed potatoes.
Don't these rainbow carrots look amazing?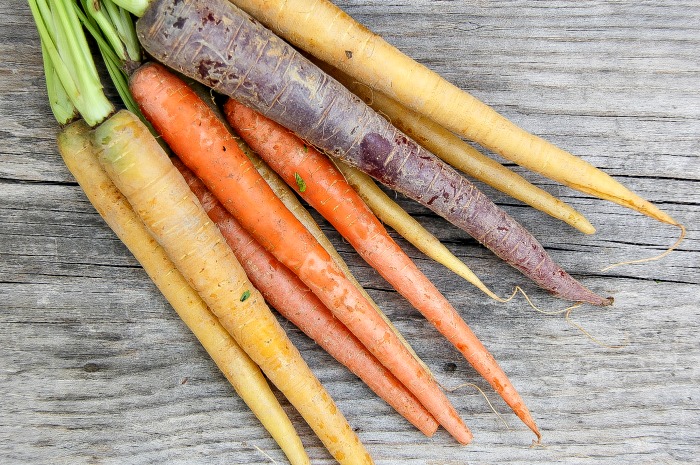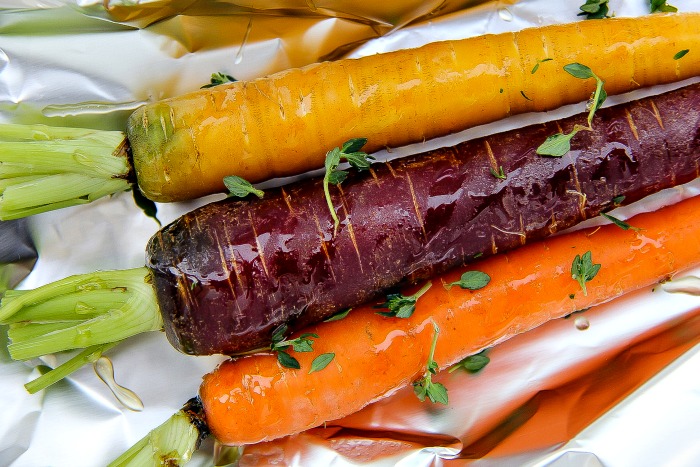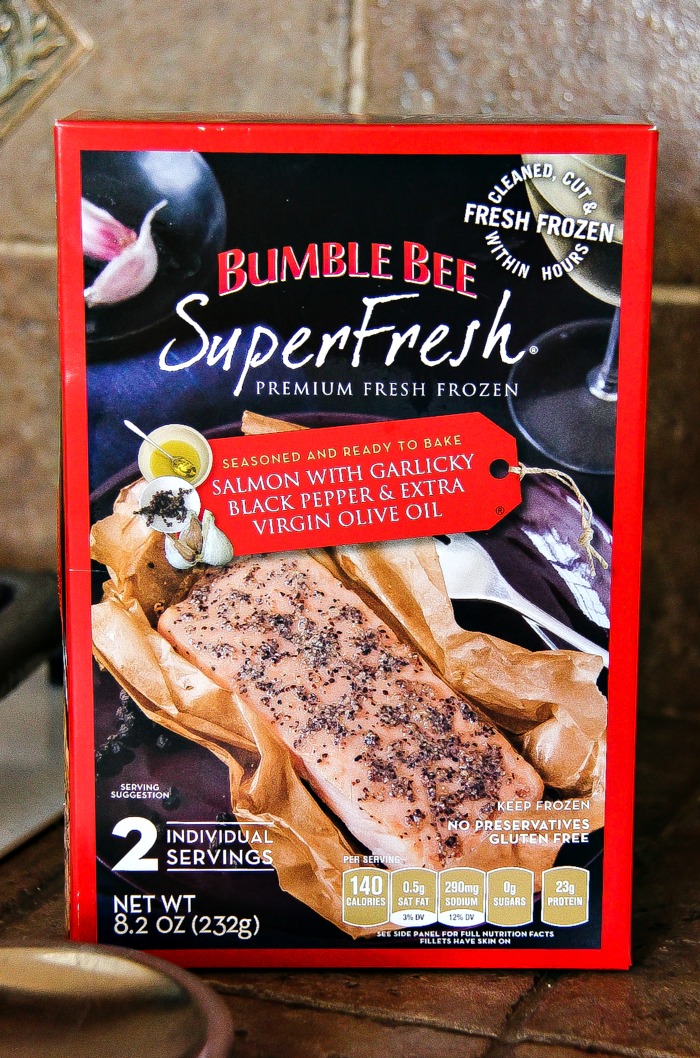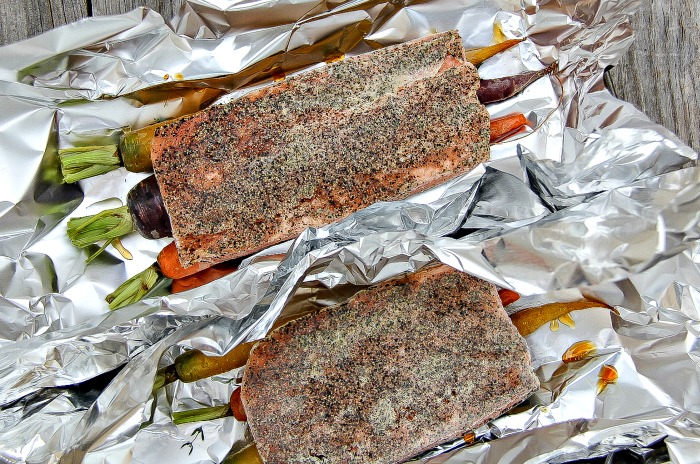 Remove from the oven and serve!
About Bumble Be SuperFresh Salmon
Bumble Bee SuperFresh® is a complete line of naturally-seasoned, restaurant quality, "fish-forward" prepared seafood solutions for the home. It raises the bar for what seafood lovers can expect from frozen food!
All their seafood is no mess, and no fuss; just pure perfection, time after time. Their premium Salmon and Tilapia come with their own parchment paper baking pouch and go from freezer to table in under 25 minutes. High in protein, richly seasoned with pure and simple ingredients that let our fish shine through! Their newest Seared Ahi tuna item is seasoned with a few simple ingredients, seared and thinly sliced. You simply defrost in your fridge for approximately 3 hours and it is ready to plate.
For this post I used the Bumble Bee SuperFresh® Salmon with Garlicky Black Pepper & Extra Virgin Olive Oil.
Slip the Bumble Bee SuperFresh® Salmon with Garlicky Black Pepper & Extra Virgin Olive Oil into its own parchment (included) and let your oven do the rest. You can even have it for lunch; it's that easy—and delicious!
You can find Bumble Bee SuperFresh® in the frozen seafood section, typically near the seafood counter, at your local grocery store.
Pin this recipe for later: