These hot dogs topped with sriracha and pineapple salsa are the perfect way to kick off summer celebrations.
Disclosure: Compensation for this post was provided by Hebrew National® via Mode Media.
Have you got weekend barbecues planned with friends and family this spring and summer? I hope to be spending as much time as possible taking in the sunshine and grilling outdoors. The weather here is absolutely perfect right now.
Hot dogs are always a staple item on the menu for grilling. The kids love them, but I also love to add a toppings bar for gourmet hot dogs that adults will love too.
Here is a super quick and easy pineapple salsa that is the perfect topping for hot dogs, and pairing it with sriracha mayo makes for the perfect spicy hot dog.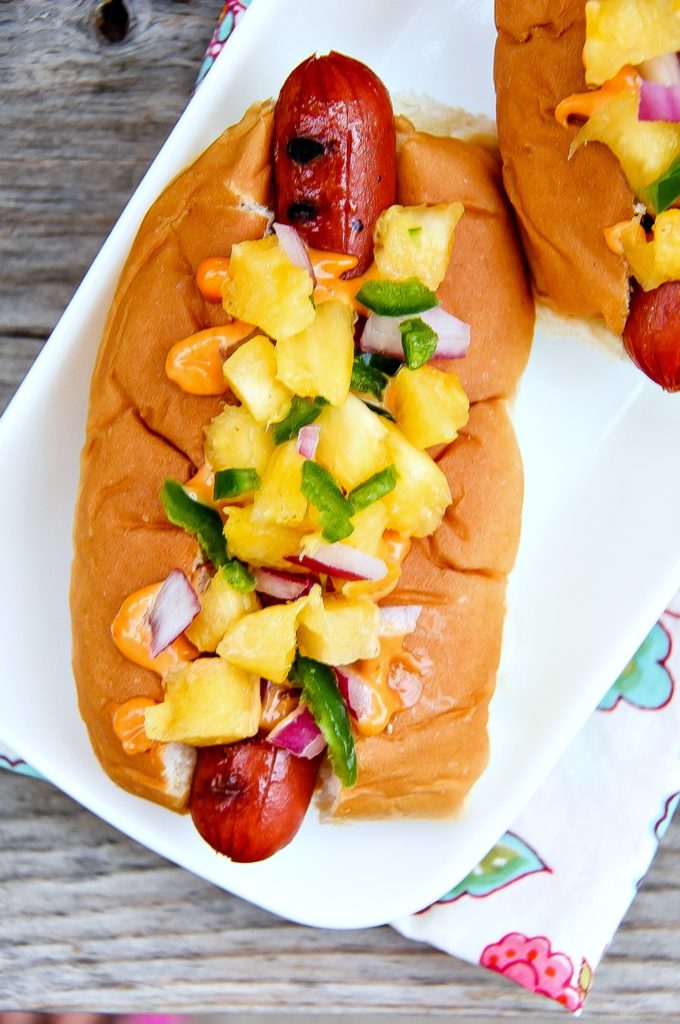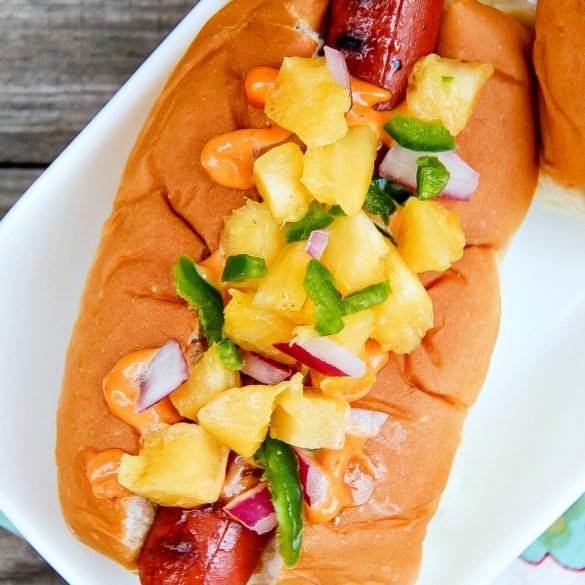 Ingredients
Hebrew National® All-Beef Franks
Hot dog buns
Fresh pineapple
1 jalapeno
1/2 red onion
Sriracha mayo
Instructions
Begin by grilling your hot dogs, making sure to turn and grill on all sides.
While the hot dogs are grilling, prepare your salsa.
Finely chop your pineapple, red onion, and jalapeno, and toss into a bowl. It's that simple.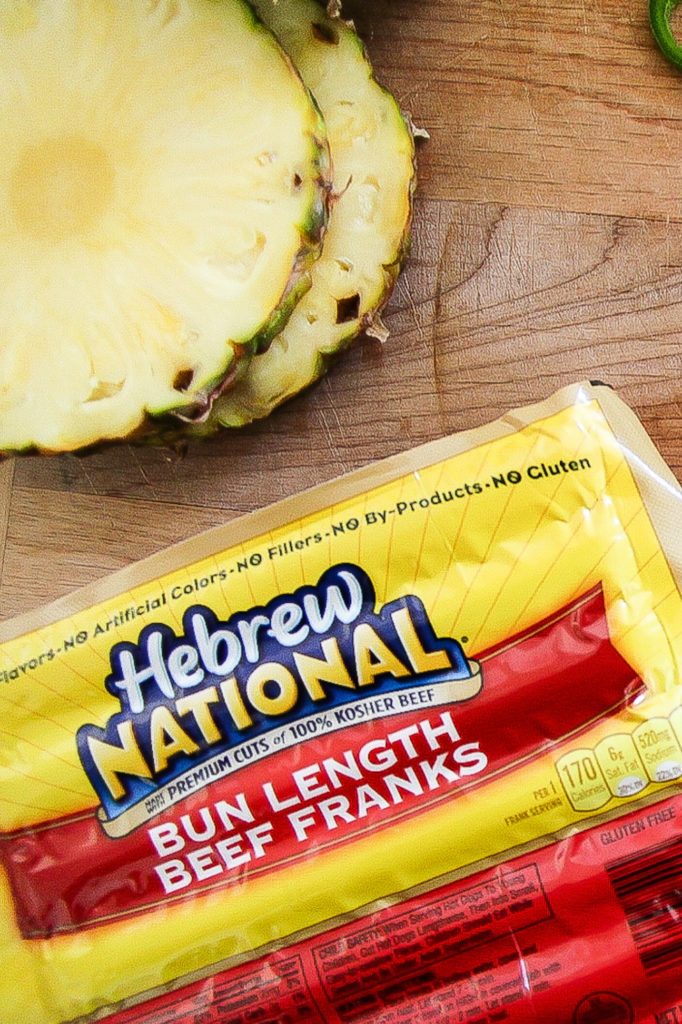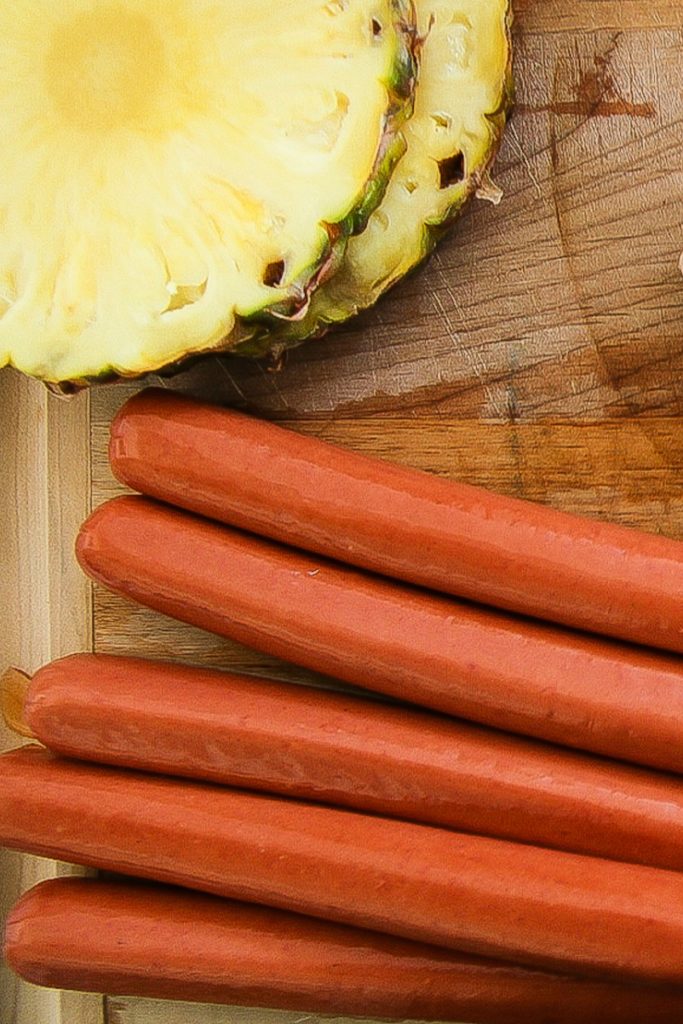 I actually used my indoor stove-top grill for this because I was only doing a few and it was freezing outside the day I made this and I was acting like a real girl about it.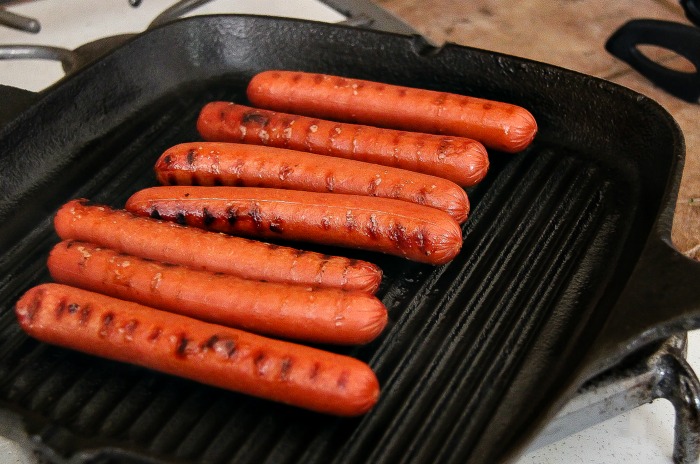 Fresh pineapple is key. I absolutely love it.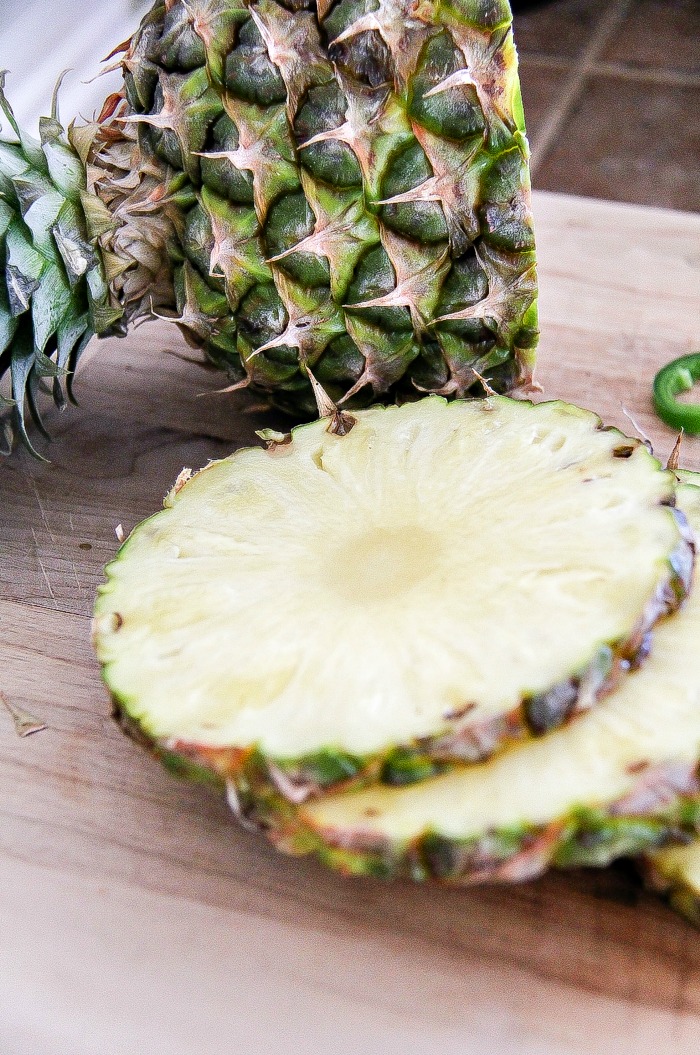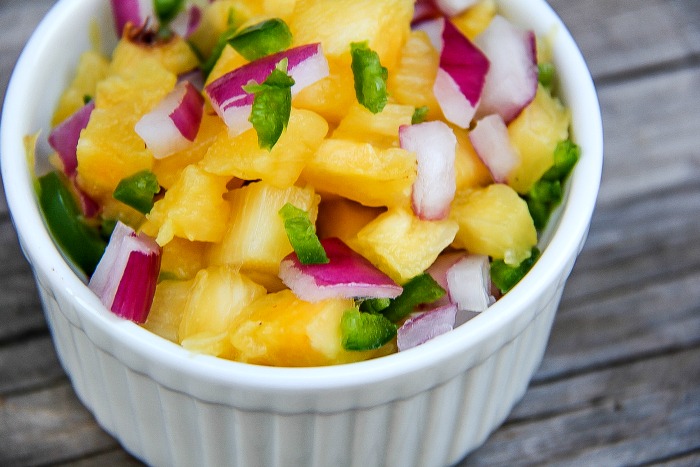 I added ketchup to the kids' hot dogs, of course, but I'm all about the sriracha mayo. I love the added spice to my hot dogs.
What are your preferred toppings for hot dogs?
What makes a Hebrew National kosher hot dog premium? It's all about what makes the cut (and what doesn't). We're choosy about what goes into our franks – we use only premium cuts of 100% kosher beef from the front half of the cow and then choose the best from that. No artificial flavors, colors, fillers, or by-products. When your hot dog is kosher, that's a hot dog you can trust! For more summer fun with Hebrew National, visit facebook.com/hebrewnational.