Make these gluten-free pumpkin pancakes using Aldi g-free baking mix. The whole family will love this delicious fall recipe.
Disclosure: This is a sponsored post written by me on behalf of ALDI.
When it comes to fall, I immediately gravitate to all things pumpkin, squash, fig, and pomegranate. They are my flavors of fall.
If you ask my kids what their favorite fall dishes are they would immediately say pumpkin pancakes, and my son would closely follow that with pumpkin pie.
This is our second year though of having on an exclusively gluten-free diet after finding out that his body cannot process gluten. So I've been gradually wading my way through his favorite dishes, experimenting in the kitchen, and attempting to re-create his favorites but in a gluten-free version.
A while ago you might remember that I posted about a couple of our favorite gluten-free treats from ALDI. One of those, in particular, was their ALDI-exclusive brand liveGfree® which has Gluten-Free Baking Mix that Flynn has labeled his favorite … and I'm pretty sure we've tried most of the other brands. So for autumn, I decided to attempt his favorite pumpkin pancakes using this baking mix. These will be perfect for fall entertaining, whether you are having visitors over for brunch, or guests staying for the holidays.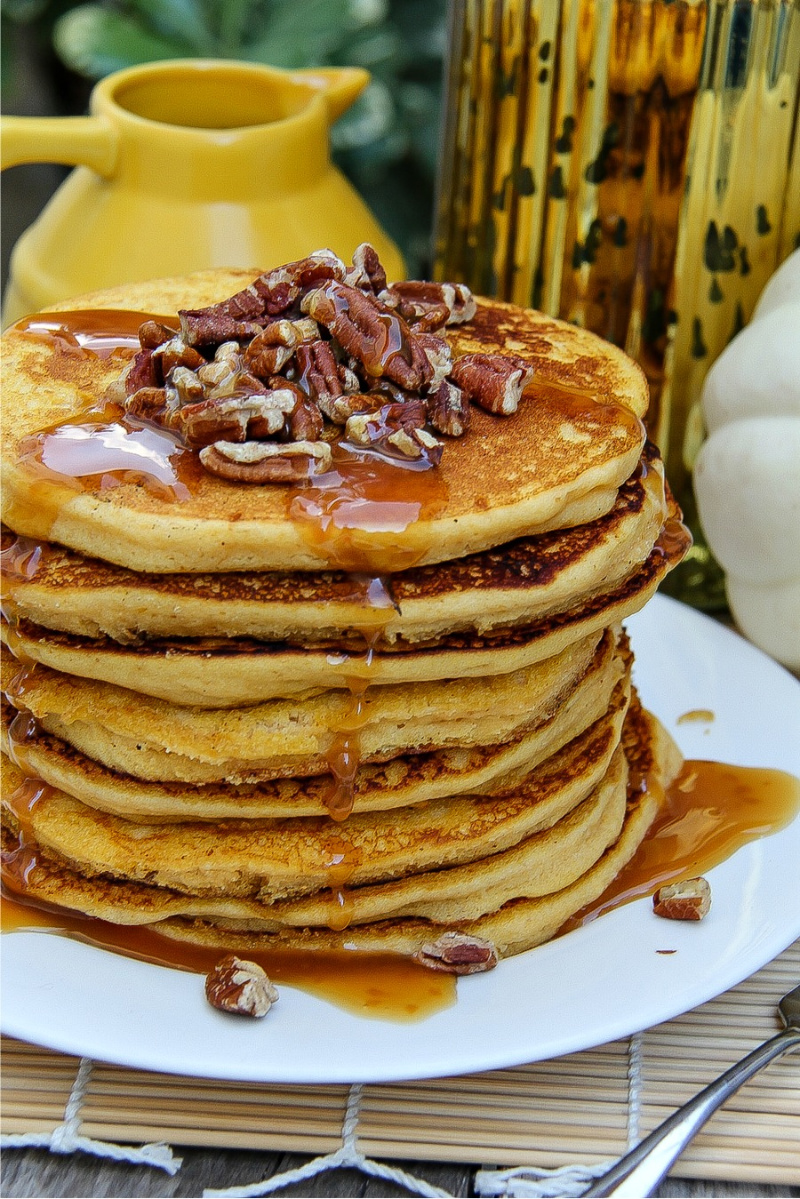 The twins' (even the one who isn't on a gluten-free diet) made a unanimous decision that these were delicious and want me to make them throughout fall.
So I want to share a little about the products, and then I've included the recipe for these down below too.
Aldi brands vs name brands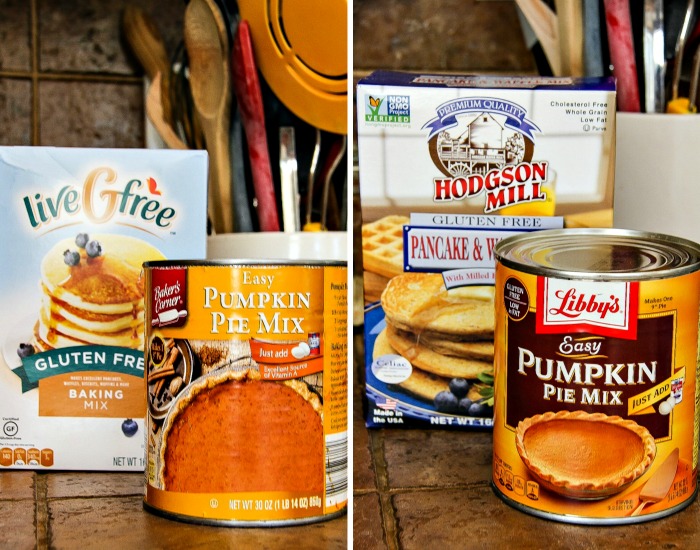 Baking mix for pancakes
liveGfree® Gluten-Free Baking Mix – $2.99
[National Brand] Gluten Free Pancake & Waffle Mix – $3.64
Canned pumpkin pie mix
Baker's Corner Easy Pumpkin Pie Mix – $1.99
[National Brand] Easy Pumpkin Pie Mix – $2.98
As you can see the cost of the ALDI products is considerably less expensive than the other brands. To help shoppers save money, ALDI stores are 90 percent ALDI exclusive brands – with a few national brands mixed in. In the ALDI Test Kitchen, they sample and analyze their products so customers know they're getting the best selection of great food at a great price. *Price and availability may vary
The kids' didn't like the national brand baking mix, they thought it had a grainy texture and didn't like the taste. The ALDI liveGfree® Gluten-Free Baking Mix seems to be finer though and doesn't leave that grainy texture that a lot of the national brands seem to.
Gluten-free pumpkin pancake recipe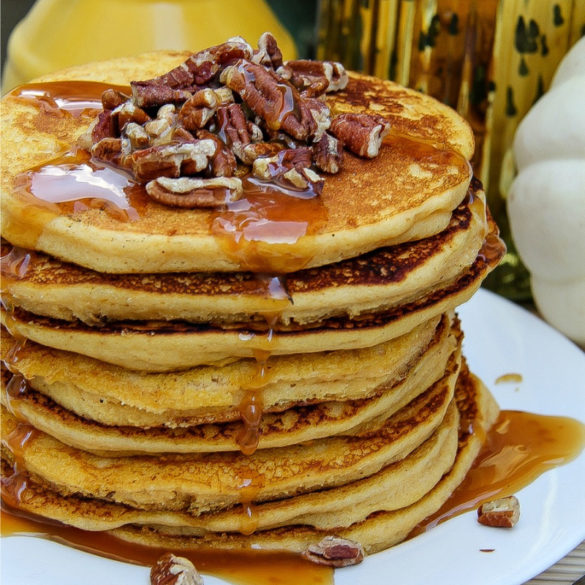 Ingredients
2 cups liveGfree® Gluten-Free Baking Mix
1 1/2 cups reduced-fat milk
1 cup pumpkin pie mix
1/2 teaspoon pumpkin pie spice
pecans
pure maple syrup
creamy caramel dip
Instructions
Whisk together the baking mix with the pumpkin pie spice in a large mixing bowl.
In a separate bowl combine the pumpkin pie mix with the milk.
Gradually add the wet ingredients into the dry and mix.
Spray a griddle with cooking spray and add a heaped spoonful of the pancake mix, cooking for a few minutes on each side.
Heat a little of the creamy caramel dip in a bowl and add pure maple syrup to it. I went with a ratio of double the maple syrup to caramel, but you might like to adjust that to your taste.
Top your pancakes with pecans and the caramel maple syrup.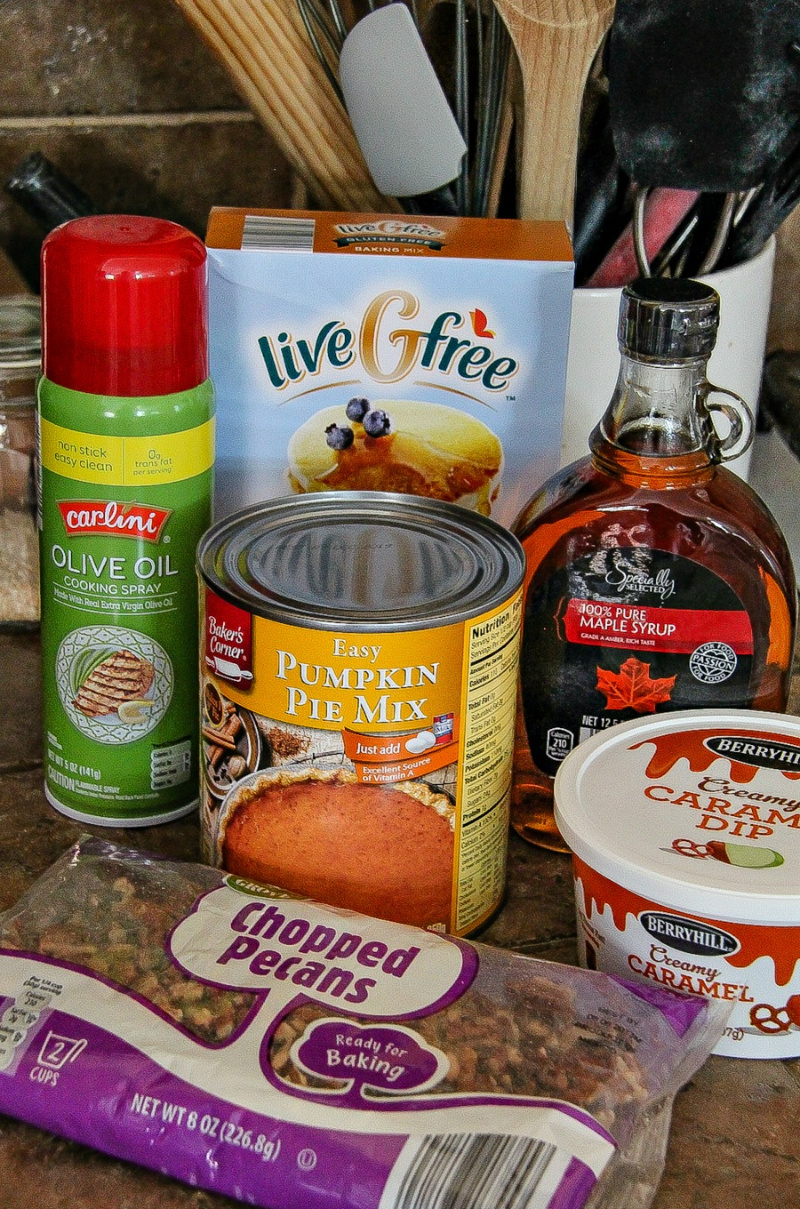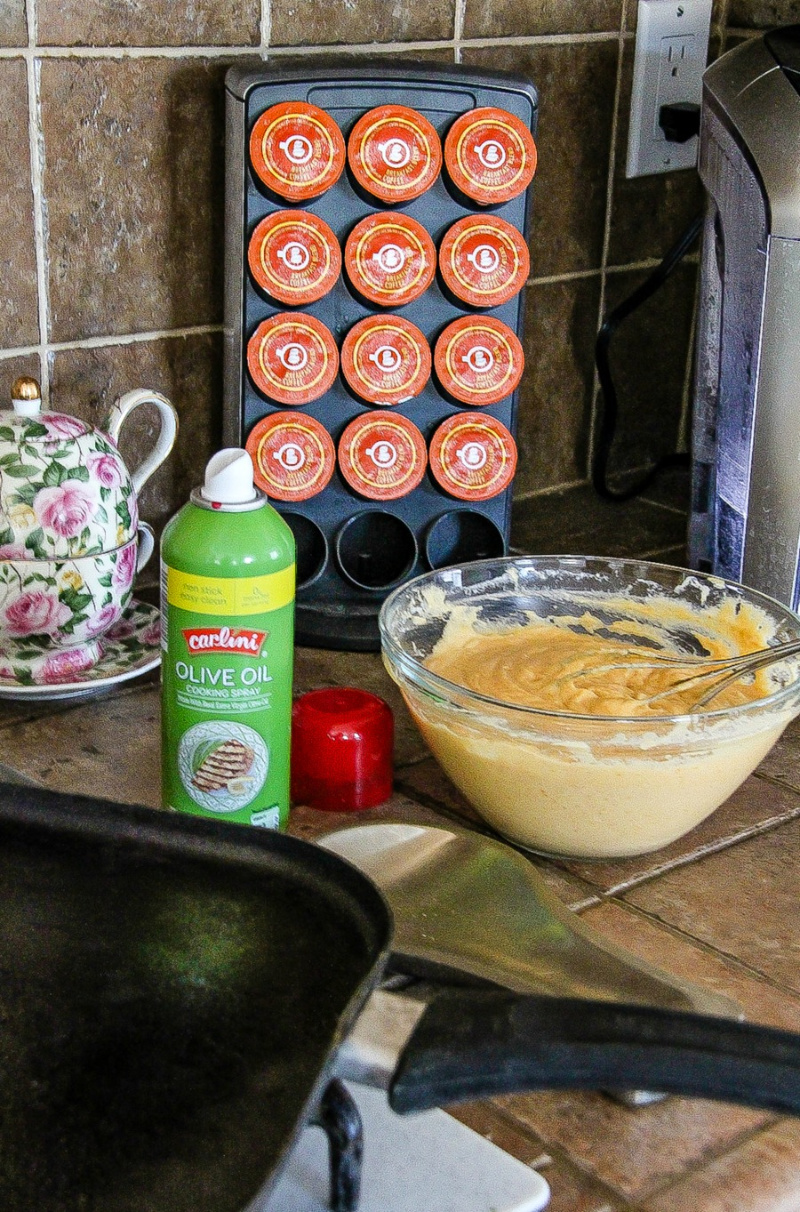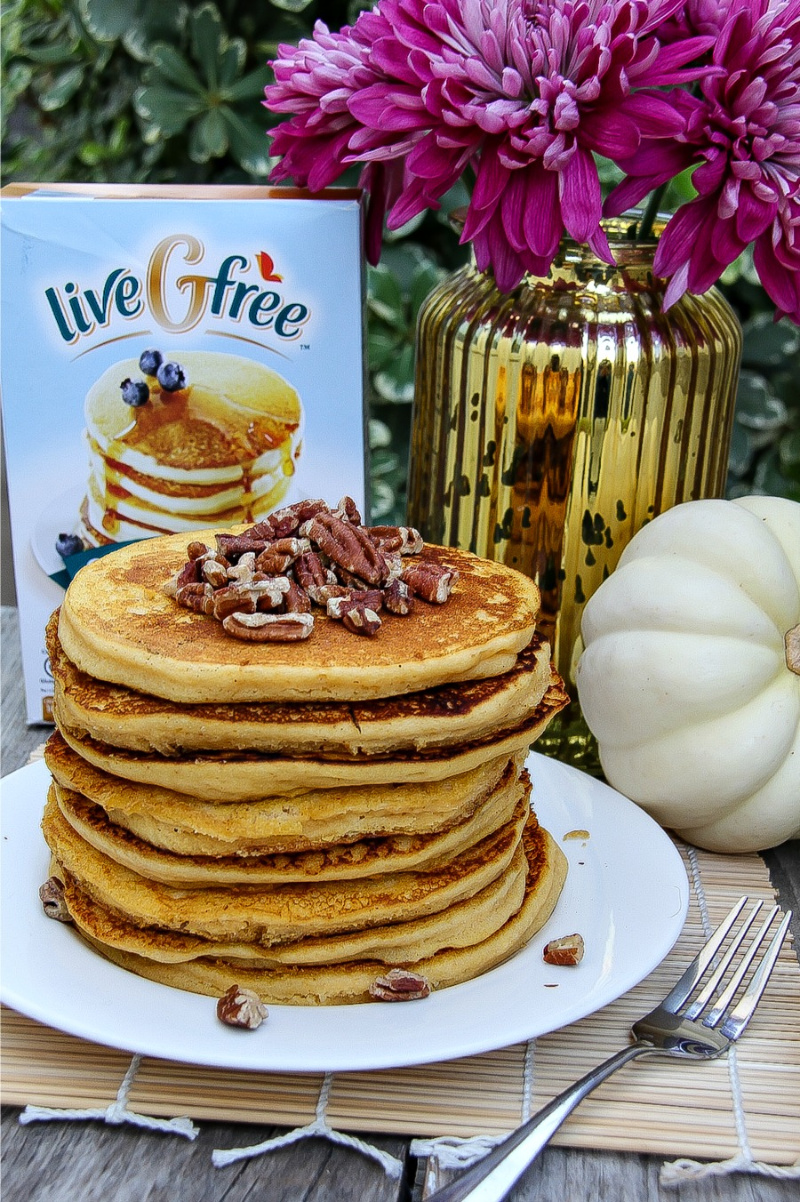 What are your favorite fall dishes? Have your own Try & Tell experience comparing the ALDI brands with their national brand counterpart. I'd love to hear your thoughts.
Pin for later: