Do you love fish tacos as much as I do? I eat them every single week. Tuesday night is Taco Tuesday in our house and whether they are store bought, or made at home, we love them. When I'm making them at home though I like to try out new recipes every now and then to mix it up.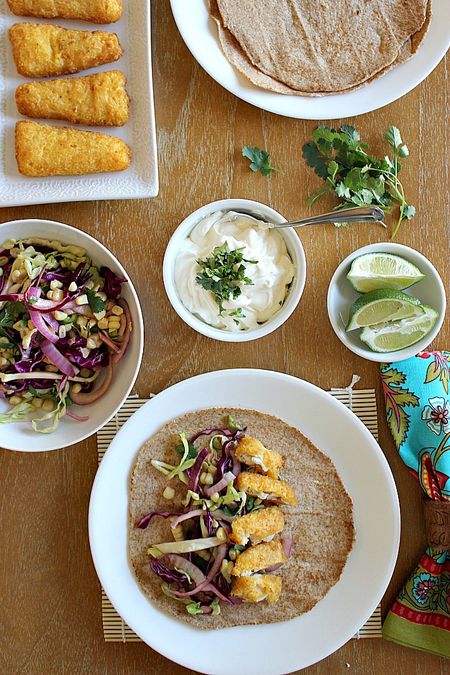 You can purchase the ingredients required for this recipe from Smart & Final. If you haven't been to an Extra store you really should take a look. They have a fantastic selection of fruit and vegetables.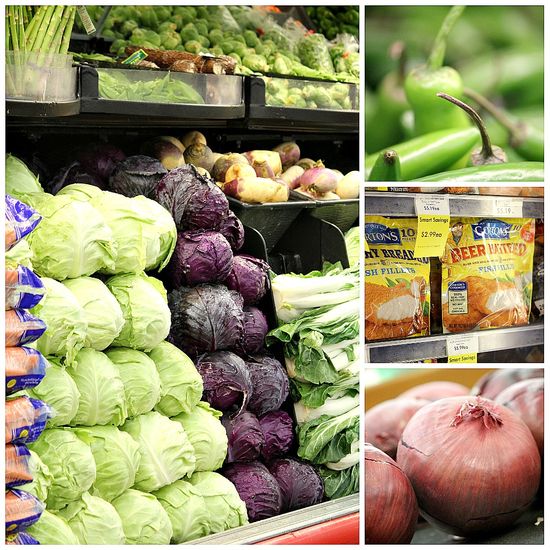 One of the sale items this coming week are Gorton's fish. This was the perfect opportunity for me to try out a new fish taco recipe.
Ingredients:
Gorton's Beer Batter Fish Fillets
Whole Wheat tortillas
2 cups purple cabbage, shredded
2 cups green cabbage, shredded
1/2 cup red onion, chopped
1 white corn, steamed then corn kernels removed with a knife
1 serrano chili, finely chopped
fresh limes
1 tbs olive oil
1 tsp hot sauce
pinch of garlic pepper
cilantro
creme fraiche
Cook the Gorton's fish fillets according to the package directions. While cooking prepare the taco fillings.
Combine the shredded purple and green cabbage, serrano chili, red onion, 1/2 cup of cilantro, and corn kernels in a bowl. In a separate small bowl combine the olive oil, hot sauce, 1/4 lime squeezed, and garlic pepper. Pour the olive oil mixture over the cabbage and toss to combine. Set aside.
Add the creme fraiche into a bowl and top with more cilantro.
Once the fish is cooked slice it into 1cm thick portions. Warm the tortillas. Serve.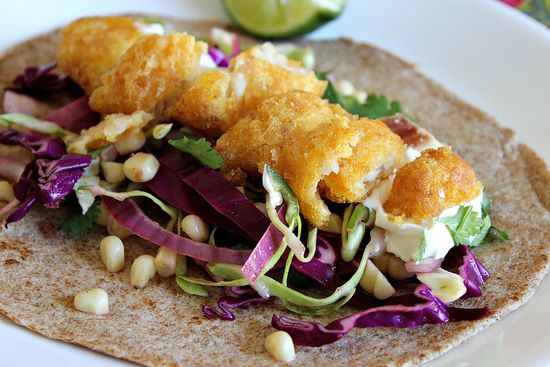 Place the cabbage mixture and fish on top of the warm tortilla. Top with creme fraiche and more lime juice.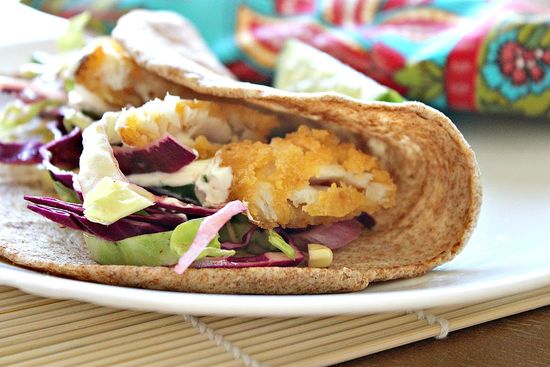 A taco bar is great when having visitors over for dinner too. Pop all of the ingredients out on plates and bowls and let guests make their own tacos. You could add a tomato salsa, and guacamole for those who may not like cabbage. Also add a couple of other options other than Beer Battered Fillets. You could also serve Gorton's Garlic Butter Grilled Fillets and shrimp.
Disclosure: This shop has been compensated as part of a social shopper insights study for Collective Bias and was created for the Smart & Final weekly newsletter. #CBias #sfsmarties