Looking for the perfect weekend dinner recipe to enjoy outdoors? Try this grilled lemon chicken with pea, corn, and asparagus risotto.
Disclosure: This shop has been compensated by Collective Bias, Inc. and its advertiser. All opinions are mine alone. #SwansonSummer #CollectiveBias
If you are looking for an easy summer recipe that is kid-friendly and perfect for family dinner, or for having guests over, then add this one to your recipe book.
My parents are visiting from Australia for the summer and although I normally cook most nights I have to admit that we've been eating out a lot more than normal because we've had long days out of the house, so it's been nice every so often to make a homemade meal with all of us pitching in.
My mum and I created this recipe together. Which was quite hysterical for anyone who was listening to us. There was a lot of 'so what else should we put in there' … and 'how about a dash of this…or a pinch of that'. But it turned out to be delicious. Even our pickiest little eater (the little man) deemed the chicken delicious and gave it a resounding two thumbs up.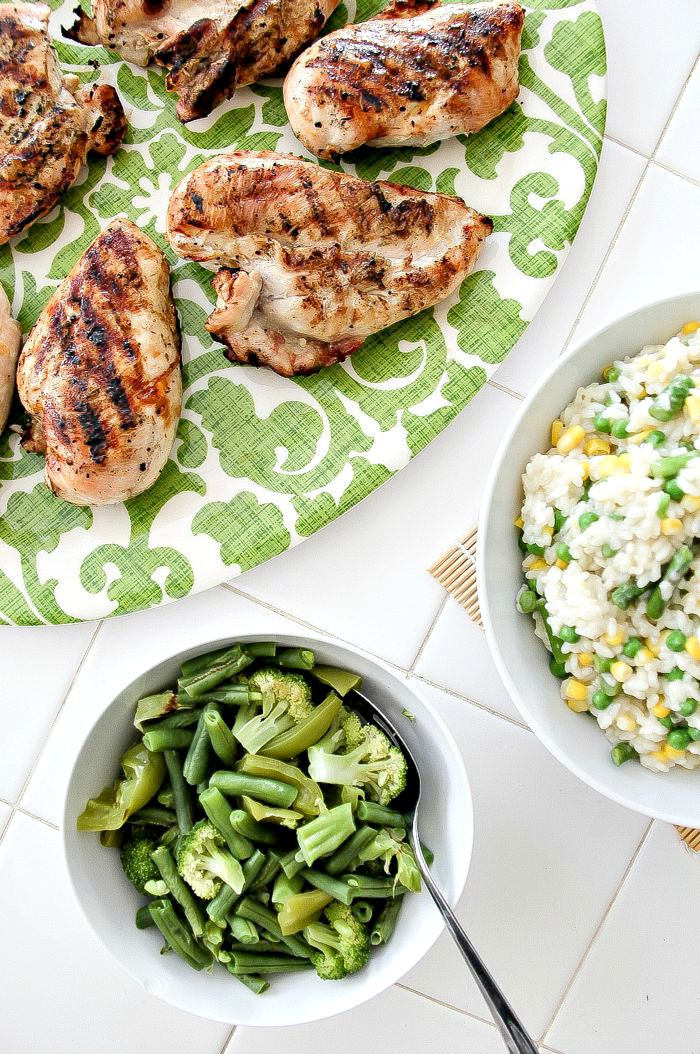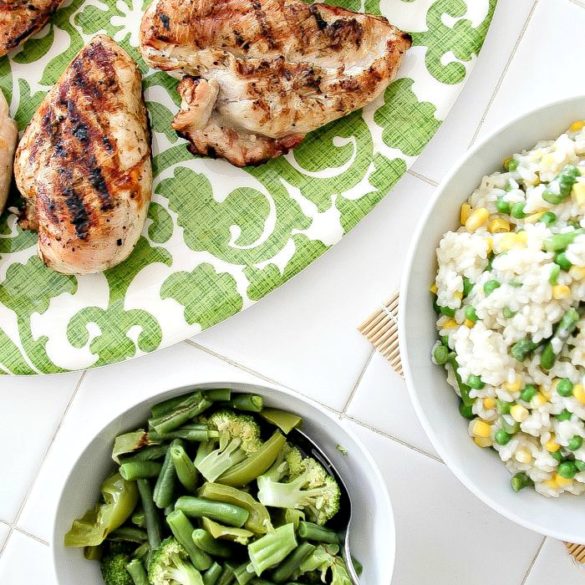 Ingredients
Grilled Chicken Marinade Ingredients:
6-7 chicken breasts
1/2 cup Swanson Chicken Broth
1 lemon - juice and zest
1 tsp crushed garlic
1 tsp crushed ginger
1 tsp dried thyme
pinch of pepper
Risotto Ingredients:
3 cups arborio rice
6 cups Swanson Chicken Broth
1/2 cup white wine - I happened to have a bottle of Pinot Grigio in the refrigerator so used that.
3 shallots - finely chopped
2 cups diced asparagus
1 cup frozen peas
1 cup frozen corn kernels
1 - 1 1/2 cups Parmesan cheese - shredded
salt and pepper
1 tbs olive oil
Instructions
Whisk the Swanson chicken broth, lemon juice, lemon zest, garlic, ginger, thyme and pepper in a small jug.
Arrange the chicken into a casserole or glass dish. Pour the marinade over the top. Turn the chicken, cover and refrigerate until ready to grill.
You will need about 30 minutes to make the risotto, so around the same time as you start, preheat the grill because the chicken will take about 20 minutes to grill - especially if you use thicker pieces as I did. 
To make the risotto:
Heat the olive oil in a large pan and add the shallots, stirring for about 2-3 minutes.
Add in the arborio rice and stir until the shallots, olive oil and rice and well combined and the rice is coated.
Warm the broth - I did this in the microwave by heating a few cups at a time for 2 minutes.
Gradually add the broth to the rice, about a cup at a time, stirring each one into the rice and allowing it to be absorbed before adding the next cup.
Once all of the broth has been added, stir in the wine, and then the asparagus.
Add in the peas and corn and continue stirring occasionally until all of the broth and wine is absorbed, the asparagus is soft and the rice cooked through. It takes approximately 25 minutes from when you start adding the broth.
Stir the cheese in before serving.
Recipe: by Tonya Staab tonyastaab.com
When making this dish I recommend you marinate the chicken earlier in the day and leave it in the refrigerator until you are ready to pop it on the grill.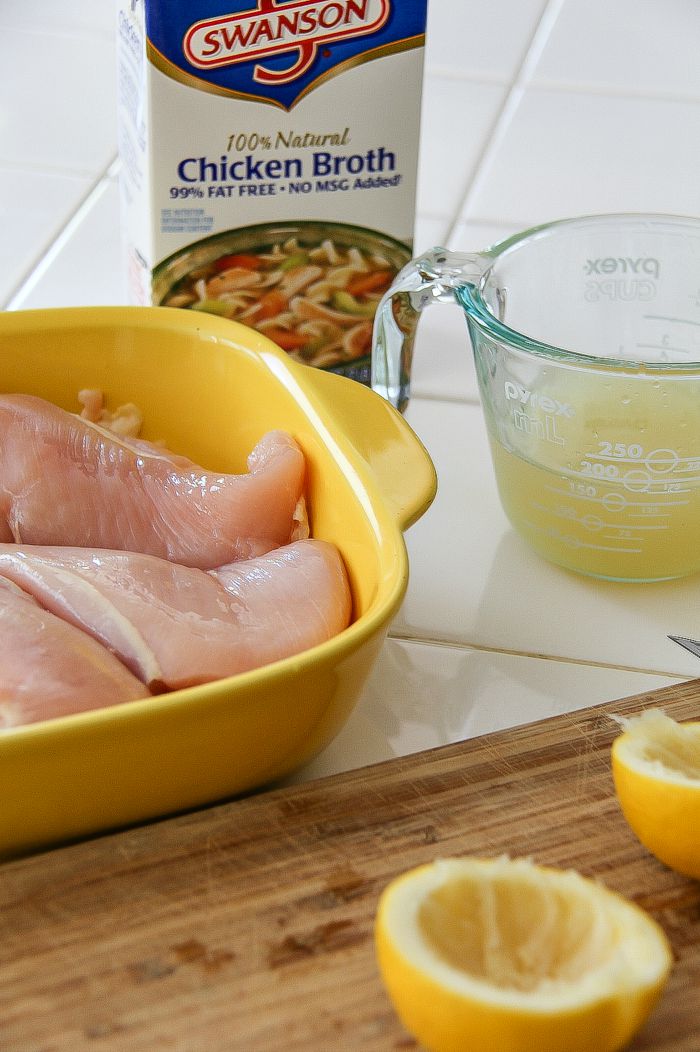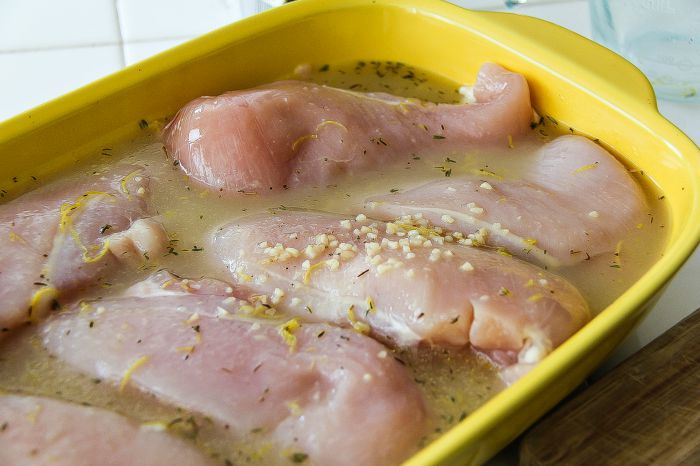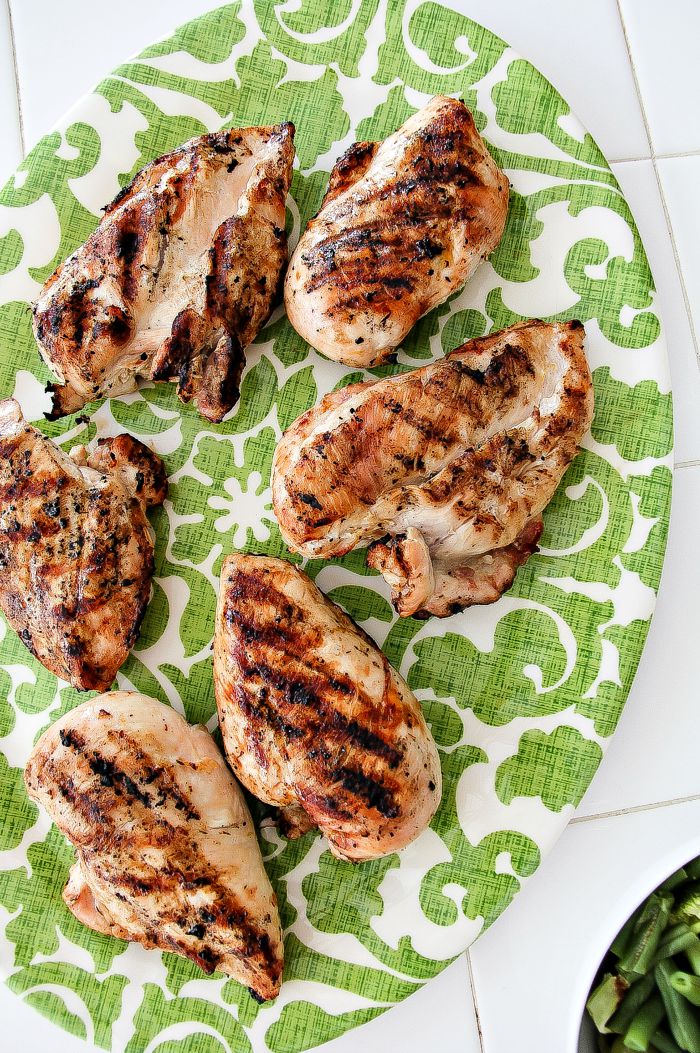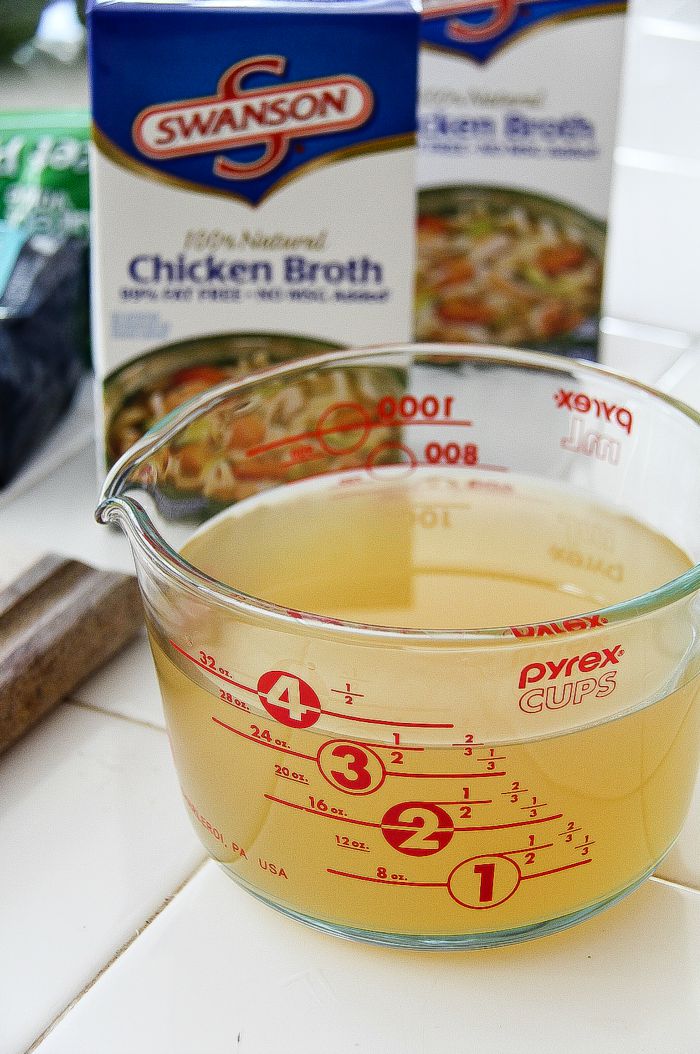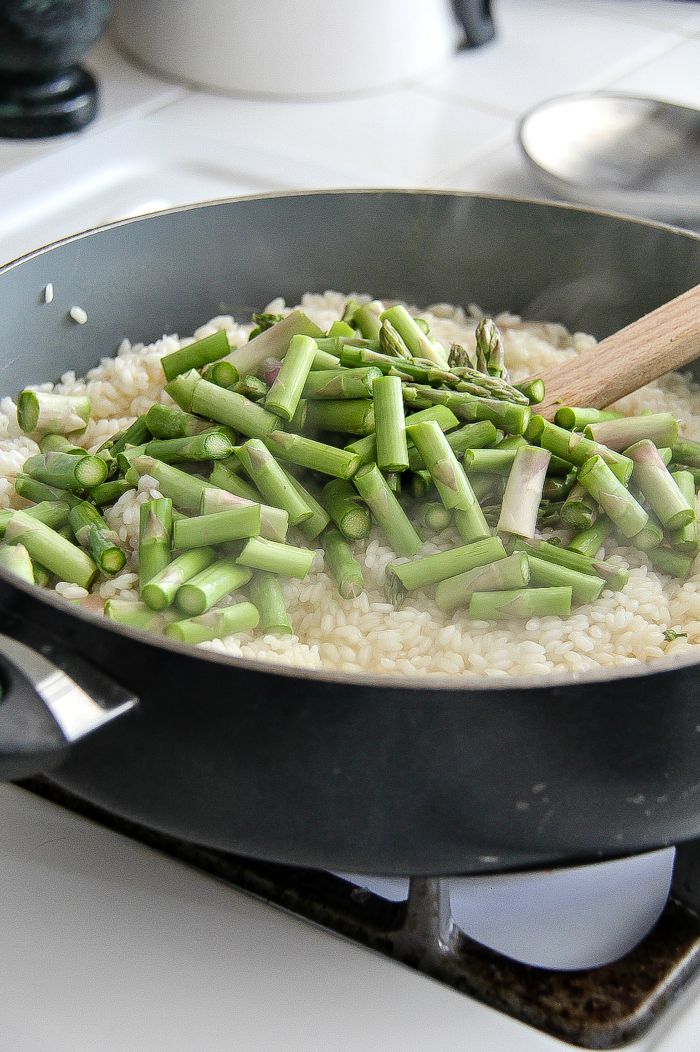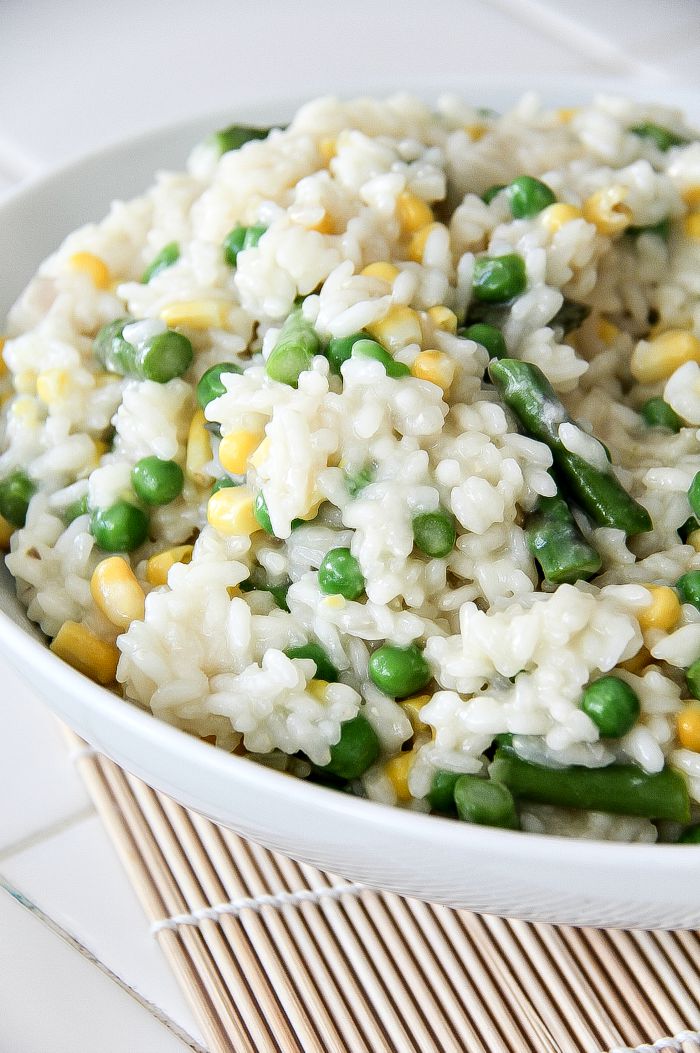 Enter the Swanson Summer Sweepstakes below and you could win up to $3000 in prizes including Sam's Club gift cards.
**UPDATE: THIS SWEEPSTAKES HAS ENDED!
You can now get six packs of Swanson Broth at Sam's Club, so stock up in one trip for all your summer cooking needs. You'll find Swanson Broth in the aisle with soup and noodles.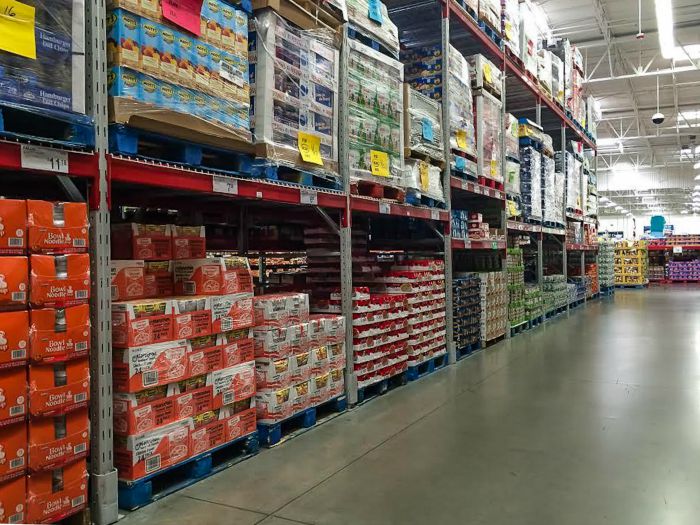 Don't forget to follow Swanson Broth here for the latest updates and recipe ideas.
SwansonSummer.com | CampbellsKitchen.com | Facebook | Instagram | Pinterest
How do you use Swanson Broth?
Please pin this post for later: