These homemade baked mini churro caramel doughnuts are made using coffee creamer, making them perfect for pairing with iced coffee.
Disclosure: This is a sponsored conversation written by me on behalf of International Delight. The opinions and text are mine.
I'm crossing off another item on my bucket list today. I've been wanting to make homemade doughnuts for the longest time and I wasn't disappointed.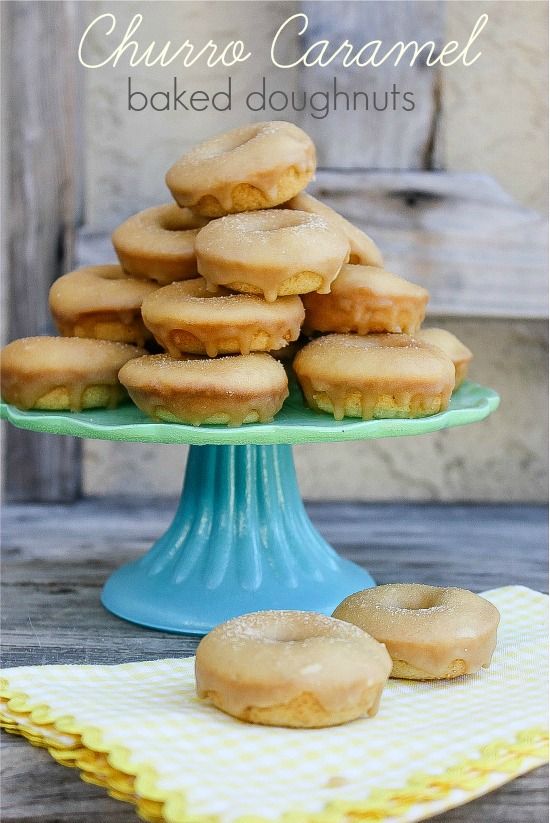 What could be better than bringing our favorite coffee creamer, and our favorite ice cream brand together to make these tasty treats.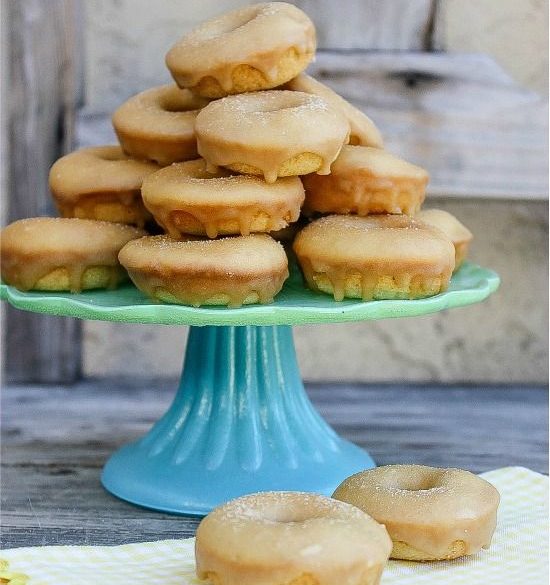 Ingredients
Doughnut Ingredients:
2 cups all-purpose flour
1 cup white sugar
1/2 cup International Delight

Cold Stone Creamery™

Churro Caramel
1/2 cup reduced-fat milk
1/4 cup butter (melted)
2 eggs
1 tsp cinnamon
1 tsp baking powder
1/4 tsp baking soda
1 tsp vanilla extract
Doughnut Glaze:
1 cup powdered sugar
1/3 cup International Delight

Cold Stone Creamery™

Churro Caramel
1/2 cup brown sugar
1/4 cup butter
1/2 cup white sugar
1 tbs cinnamon
Instructions
Preheat the oven to 350F.
Use a little melted butter or baking spray to coat a mini doughnut baking pan.
In a large mixing bowl combine the dry ingredients: flour, sugar, cinnamon, baking powder, and baking soda. Make a well in the center of the dry ingredients.
In a smaller bowl beat the eggs, add the milk, creamer, and melted butter. Whisk together and pour into the well of the dry ingredients. Combine with a wooden spoon.
Snip the end of a piping bag and fill to about 2/3 with the doughnut mix. Pipe the mix into the doughnut pan.
Bake for approximately 12 minutes.
While the doughnuts are baking, prepare the icing.
In a small bowl combine the white sugar and cinnamon, which makes cinnamon sugar.  Set aside.
In a small saucepan on the stove melt the butter with the brown sugar, stirring continuously until completely blended and melted. Add the creamer and bring to a boil. Remove from the stove and whisk in the powdered sugar. Set aside to cool. As it cools it thickens more and more. You may have to stir it occasionally as you notice that a hard film forms on the surface, especially if you are baking several batches of doughnuts.
Once cooled, dip the top of each doughnut into the glaze and turn onto a wire rack. Sprinkle with cinnamon sugar.
I may have 'taste-tested' at least a half dozen and then realized I still needed to take photographs of them.
Have you tried the three new International Delight Cold Stone Creamers yet?
The new flavors are:
Churro Caramel
Founder's Favorite
Hot for Cookie