Happy Birthday Flynn
I tried desperately to get this little guy finished for Flynn's birthday, but he's a few days late.  Better late than never though.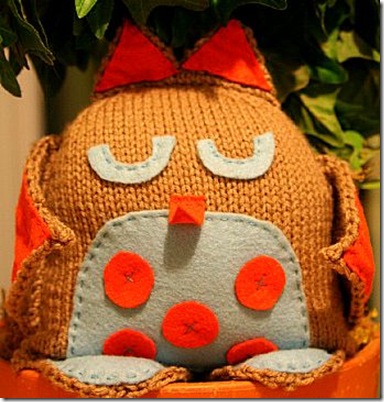 You can find the free pattern for Snoozing Ned at Coats Crafts UK
If you do make this please note the following.  It states in the pattern that these are knit rows, but all sections that don't have decreasing are in fact stocking stitch rows.
FRONT & BACK
Row 30 – 32 Stocking Stitch
Row 34 – 36 Stocking Stitch
Row 38 – 40 Stocking Stitch
Row 45 – Should be same as row 41 (16 sts)
FEET
First 10 rows are stocking stitch