Are you trying to find the best vacuum cleaner for removing pet hair and that doesn't get tangled around the roller? You need to try this one.
Disclosure: This shop has been compensated by Collective Bias, Inc. and its advertiser. All opinions are mine alone. #CleaningUntangled #CollectiveBias
Do you know how much pet hair gathers on carpet, and in every nook and cranny with 4 dogs? No? I didn't either. They are brushed weekly, sometimes a couple of times a week, and still the hair. It's EVERYWHERE! All. The. Time!
They are also allowed wherever they want; they sit on the couch, sometimes sleep on the bed, they lay at my feet while I work, and run laps around the house playing chase and trying to catch balls.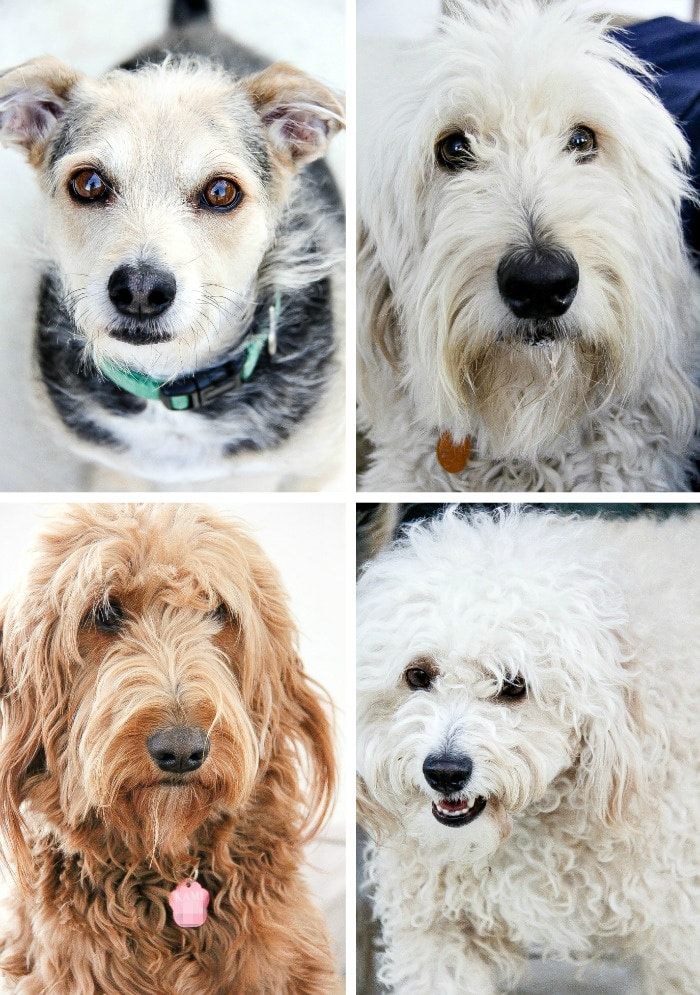 It's not hard to see why they drop so much fur, even after all of them have been clipped and brushed recently now that the weather is warmer.
And vacuuming was driving us insane especially the hair getting clogged around the rollers, and we'd end up smelling an awful burning smell after a while.
So when *I tried the Eureka Brushroll Clean™ with SuctionSeal® I went in having my doubts that this vacuum would fix all of our problems, but I was pleasantly surprised. Previously we were paying ridiculous prices for bags for our vacuum cleaner, cleaning the roller all of the time was ridiculous, and we didn't have attachments to get rid of the pet hair on the furniture.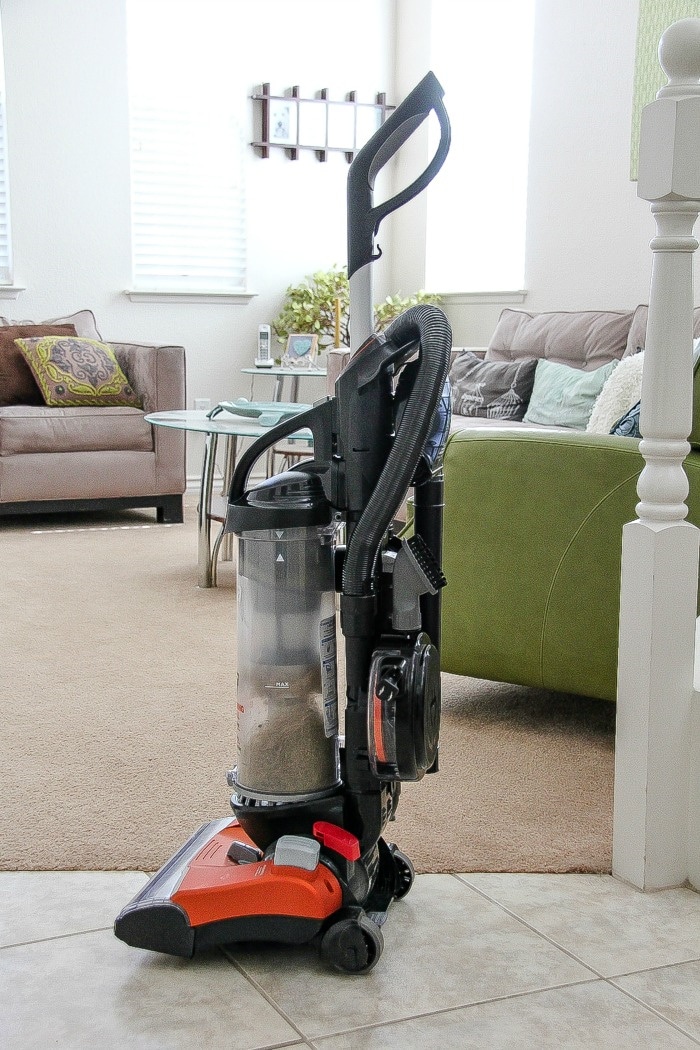 The dogs are most pleased with our new vacuum cleaner too, it's much quieter than our last one, but still provides great entertainment.
They can still bark at it.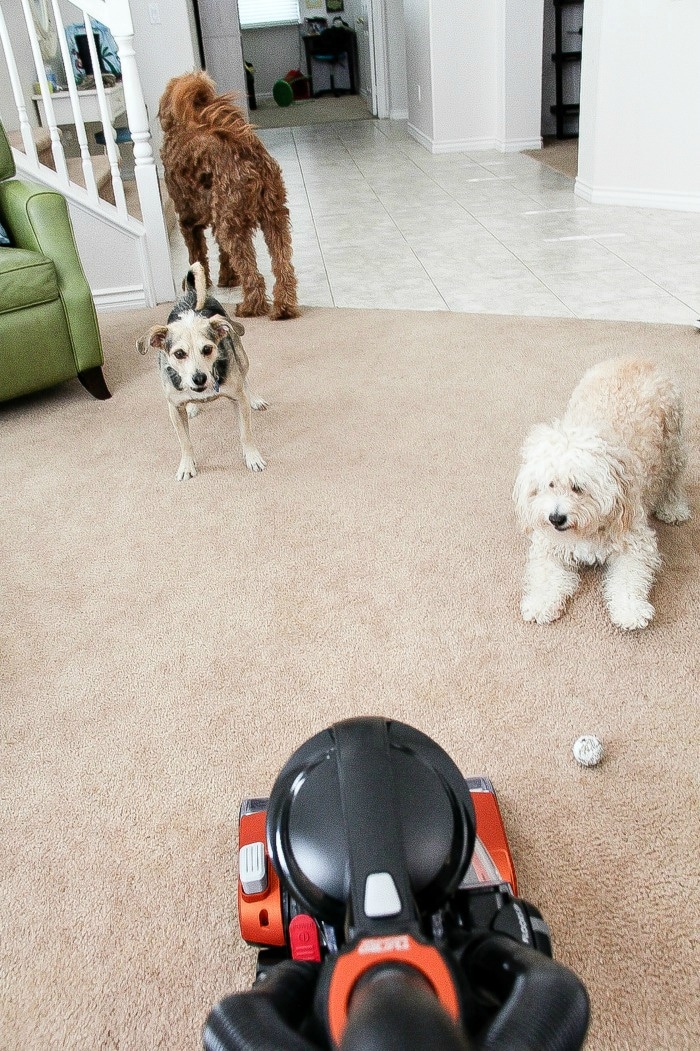 And play hide 'n seek from it.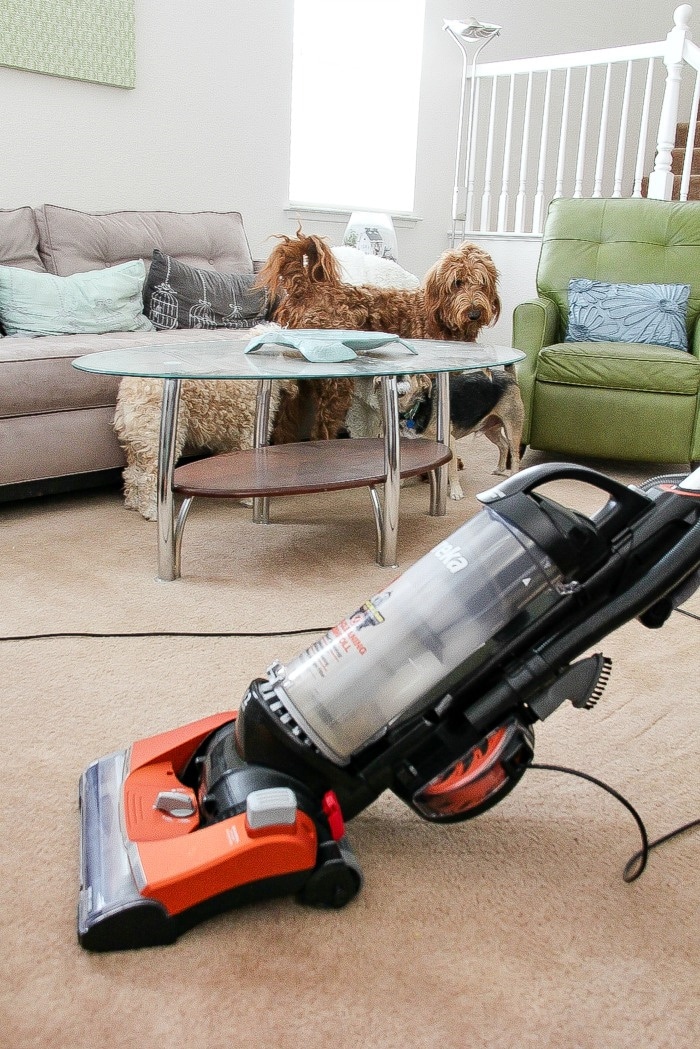 And try to kill it.
There is never a single moment of peace and quiet when the vacuum is running, you are constantly surrounded by shedding, barking dogs.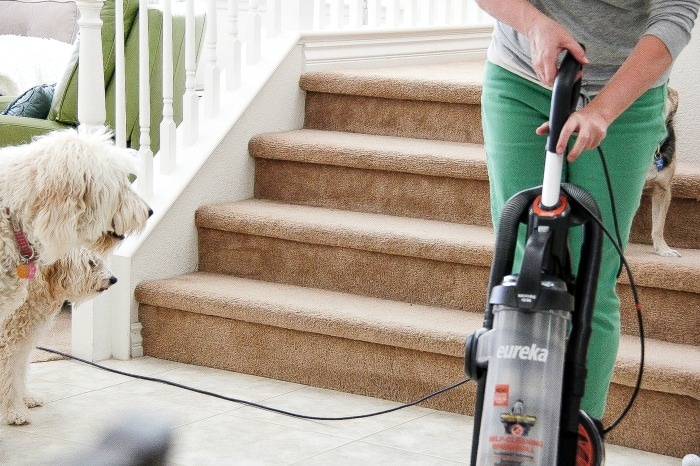 They are just lucky they are so darn cute.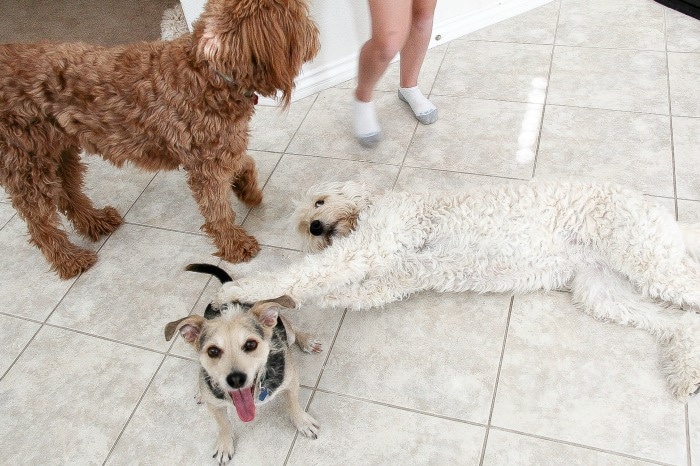 And, the Eureka Brushroll Clean™ with SuctionSeal® is lightweight, so the kids will have no trouble pushing it around either. Now maybe we can convince them to do it once in a while.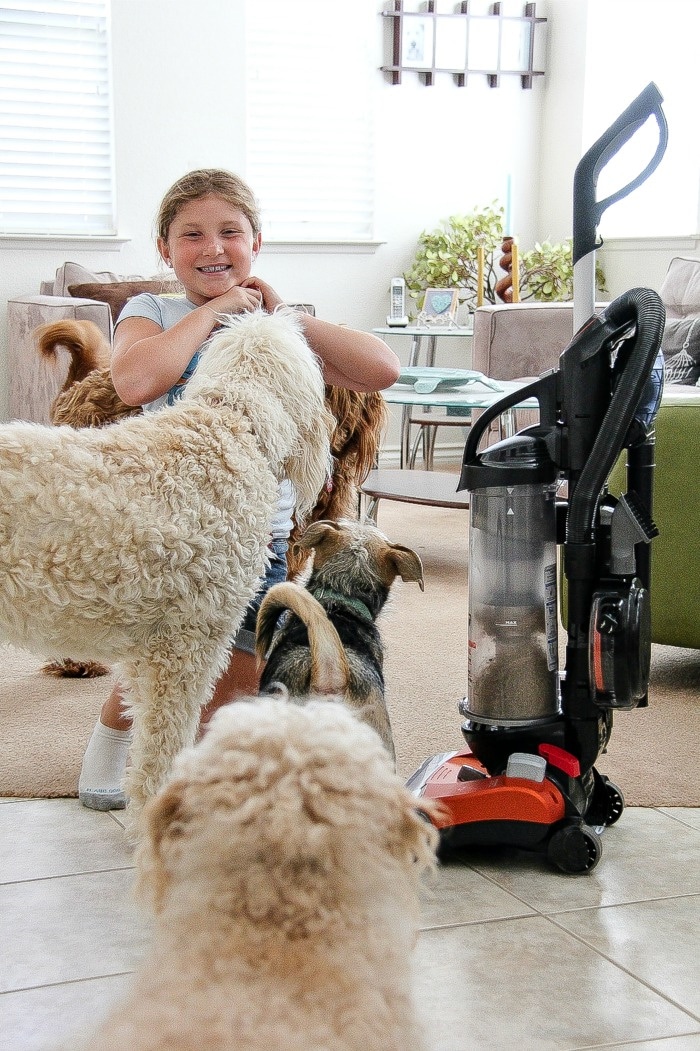 And, best of all, no more hair tangles thanks to the self-cleaning brushroll.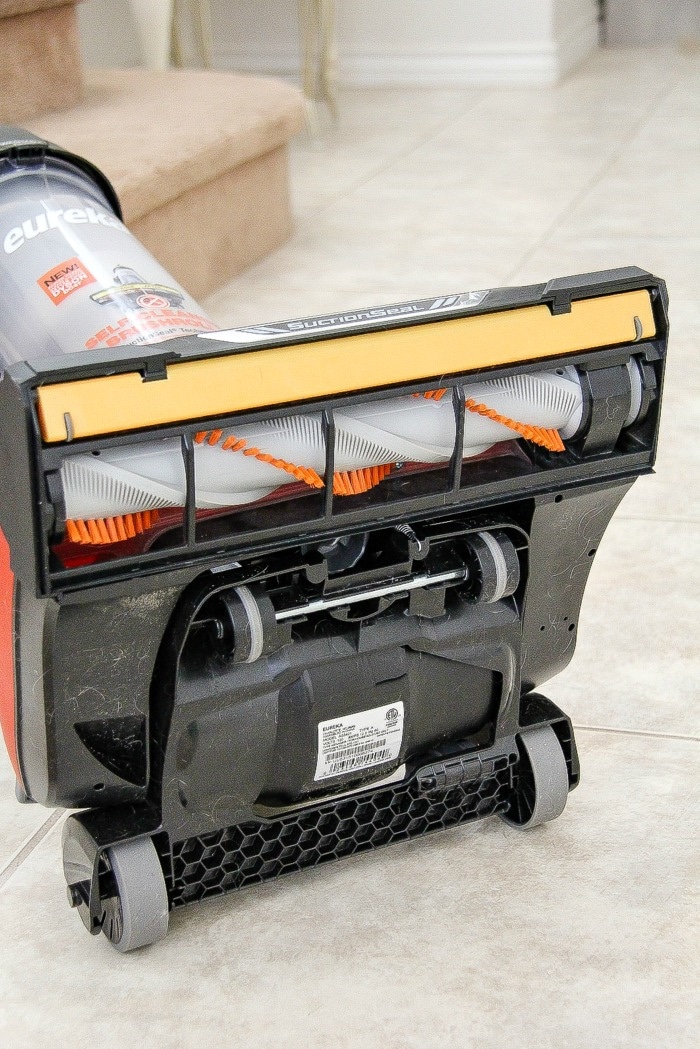 The Eureka Brushroll Clean™ with SuctionSeal® is available at Walmart stores.
Enter the Eureka Sweepstakes below and you could win some fabulous prizes.
** UPDATE: THIS GIVEAWAY HAS ENDED!
Please pin this post for later: