How to Wear Pantone's Spring 2016 Color, Buttercup, with this easy, ready-to-wear style guide for both cool and warm spring days.
This article was originally created for eBay.
If you follow along with the style guides each season, you would know that Pantone brings out their annual color of the year guide, which tends to heavily impact everything from fashion trends to parties.
For Spring, one of the Pantone colors of choice is 'buttercup'.
While the majority of the Spring/Summer palette trends toward calmness, a few diversions from the theme emerge that offer a contrast. With Buttercup designers reveal a shining beacon transporting its wearer to a happier, sunnier place.
With that in mind, I partnered with eBay and created a Spring style guide, using Buttercup as an accessory item to what I would normally wear as my staple pieces, boyfriend jeans and a white blouse.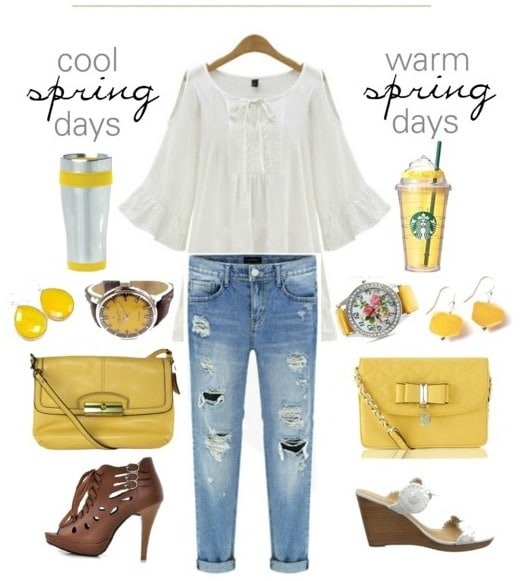 Buttercup reminds me of childhood days spent sitting in the grass with friends holding buttercups under our chins to see if there was a yellow glow, which meant we liked butter. Did you do that as a child?
How To Style A Spring 'Buttercup' Outfit
Start with a couple of basic pieces. I tend to go for the classic boyfriend jeans which can be dressed up or down, and are perfect for warm or cool spring days, and pair them with a white blouse.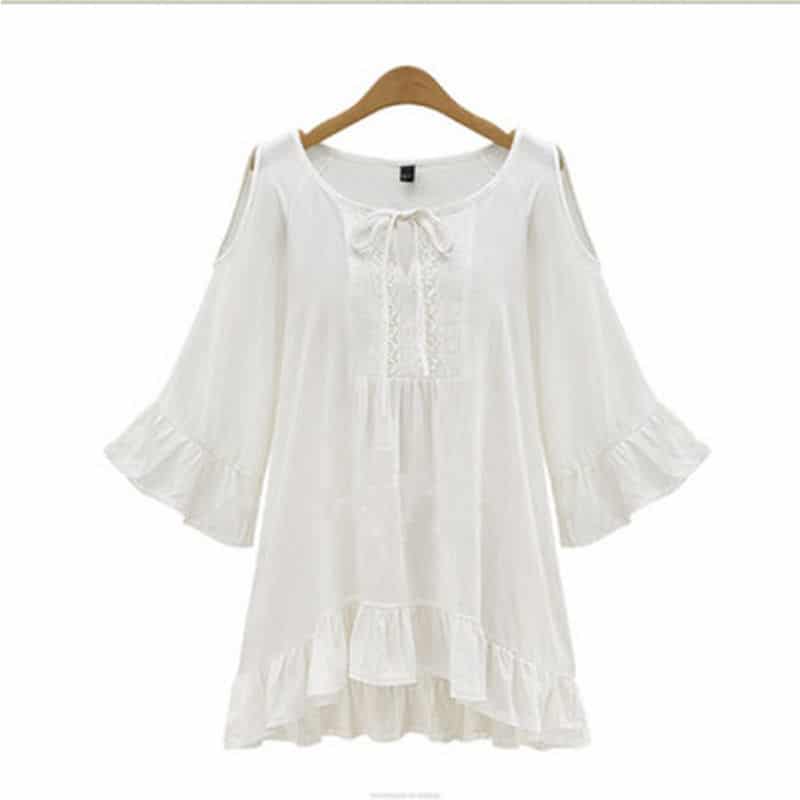 The Shoes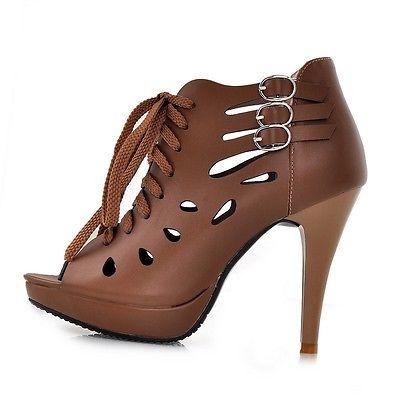 Once you have your basics in place, you need to start adding to your outfit. If the weather is cooler I tend to go for an open-toed ankle boot, but if it's warmer, and I'm looking for a more casual look, then sandals are perfect.
The Bag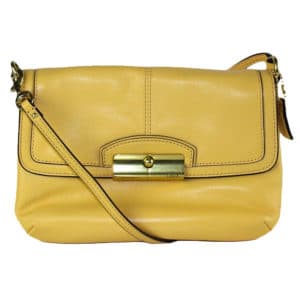 I have to admit for having quite a thing for yellow bags. I have a fabulous cross-body yellow bag that I often take with my on day trips. But if you search for yellow bags here on eBay you'll find fabulous ones like this Coach crossbody bag, or the other pictured above, the Jessica Simpson crossbody bag.
The Accessories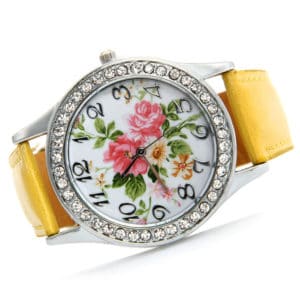 Accessories can make or break an outfit. Never add too much. Keep it fairly simple. For example, the shirt for this outfit has a small bow on the top so you would want to avoid necklaces, but try pairing a watch and earrings with it instead, I especially love the Jade nugget drop earrings pictured above.
The Essentials
If you are out and about for a busy day, don't forget your favorite warm or cool beverage. I love taking a re-usable travel mug or tumbler with me.
Get more spring inspiration from fantastic guides including spring cleaning, playlists, getting outdoors, and more at eBay.com.