This delicious hummus recipe using Olivari Olive Oil is perfect for snacking while you work, entertaining at home, and kids will love it too.
Disclosure: This is a sponsored conversation written by me on behalf of Olivari. The opinions and text are all mine.
My day can be turned around for the better by just one positive thing happening. It could be remembering to eat, or shower, enjoying a fresh cup of coffee (that hasn't been reheated multiple times), or a squeeze from one of my loves.
When I'm not running around after the kids, cooking or cleaning, I'm in my office crafting or working at my computer. The day tends to get away from me quite quickly and I frequently forget the little things, like eating. There's nothing better than snacking on hummus with crackers or vegetables while I work. I wish I would remember to make this more often.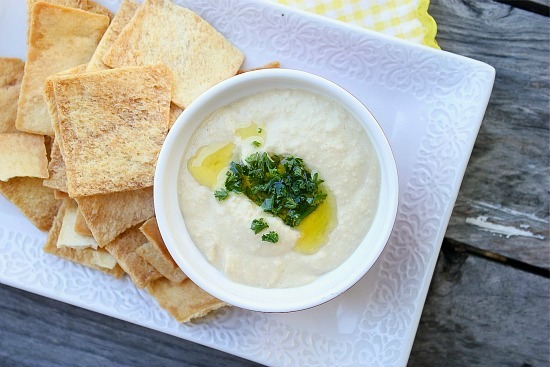 Ingredients
16 oz can garbanzo beans (drained with 1/4 cup liquid reserved)
1 lemon (squeezed)
2 tsp chopped garlic
2 tbs tahini
1/4 cup water
pinch of salt
Olivari Organic Extra Virgin Olive Oil (garnish)
1 tbs parsley (chopped)
Instructions
Blend the liquid from the garbanzo beans, lemon, tahini, and water until smooth.
Add the chopped garlic and salt, and blend until combined. Make sure to scrape down the sides of the blender.
Add the garbanzo beans and continue to blend until the hummus is thick and smooth.
Transfer to a bowl and garnish with a little Olivari Organic Extra Virgin Olive Oil and parsley.
Enjoy with vegetables, toasted pita bread, crackers, or pita chips.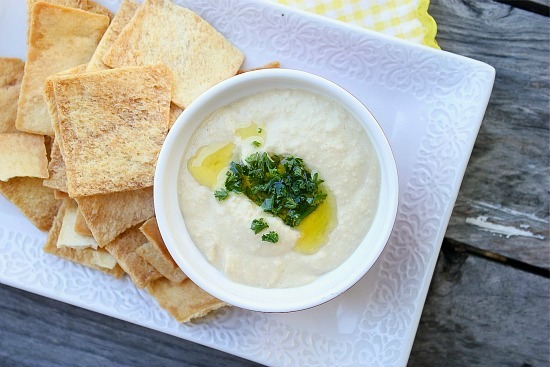 Olivari have created a "One Year of Little" campaign that recognizes and celebrates the "little things" in life that bring us joy.
You can learn more about Olivari's 'One Year of Little' campaign on their Twitter, Facebook, YouTube, and Pinterest pages. Take a look at their 'Little Holidays' channel on YouTube, they really know how to celebrate the little holidays that are often overlooked.