Have a family picnic at Lake Miramar in San Diego this summer.
UPDATE:  This giveaway has ended and the 3 winners have been notified.  Thank you so much to everyone who visited each of the blogs and entered this fun Dairy Hunt.
********************
Disclosure: This post was sponsored as part of my National Dairy Month Ambassadorship.

Last weekend I packed a picnic lunch and headed to Lake Miramar with the family.  We enjoyed a lovely picnic by the water and then went on a 5 mile walk around the lake.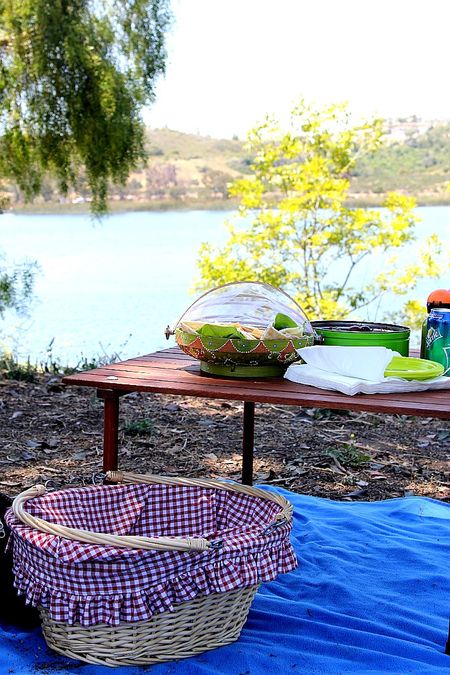 For lunch I packed up pita pockets filled with American cheese and turkey for the twins and Swiss cheese, turkey, cucumber and lettuce for the hubby and I.  We also enjoyed some Sun Chips, a big tub of cherries, yogurt drinks, and of course packed water bottles for our long walk.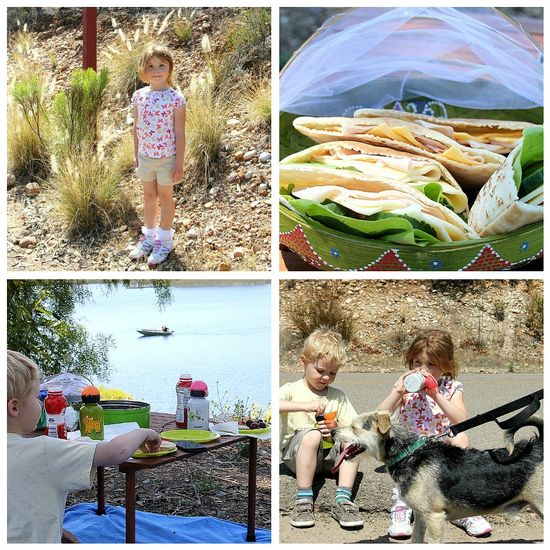 We even saw a snake on our walk.  The kids were thrilled, and honestly I was a little too, I haven't come across a snake on our walks before.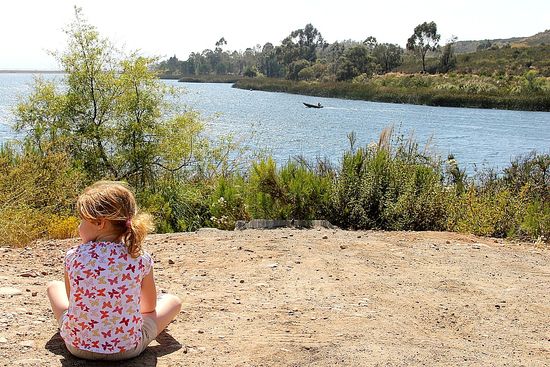 Here is how you can enjoy a picnic too:
IT'S A DAIRY HUNT!
It's National Dairy Month and Safeway are celebrating with a fantastic contest at PackYourPicnic.com where you have a chance to win a trip for a family of 4 to a National Park of your choice.
Well, I am also hosting an exciting contest for you.
You see there are 10 amazing National Dairy Month Ambassadors working very hard on this campaign.
They have come up with some fabulous recipes, taken their kids to meet cows and checked out a cheese factory, as well as enjoyed picnics at the park with their families.
Here is where the fun begins for you!
Find the answers to the following questions by clicking on the links, then leave a comment on the blog post or video to give the National Dairy Month Ambassadors a little love and so that I can verify that you have been there.
Where did Angie take her kids to celebrate National Dairy Month? Hint: National Dairy Month wouldn't be complete without it.
What is Tillamook known for?  Hint: Kristin took her kids there.
What drinkable dairy product did Sara bring to her Zoo picnic?
Can you name two dairy products that Kailani's girls enjoyed during their picnic?
What dairy product did Shannon use to make 'dirt in a cup'?
What was the decadent chocolate treat that Melanie prepared for her beach picnic?
What kind of frosting did Julie make for her cupcakes?
What is one of the fun, yet healthy dairy snacks that Aracely gives her kids
What happened to Shannon's milk when she got home from shopping?
What website did Caryn find her delicious recipes on?
Once you have all 10 answers submit them on this form.
If your answers are correct, you will automatically go into a drawing to win one of these 3 fantastic prizes:
GRAND PRIZE – Worth up to $600! $350 Safeway Gift Card and a Williams-Sonoma Picnic Basket ($250)

2nd Place – Worth up to $300! $200 – Safeway Gift Card and a Williams-Sonoma Grill Tools Set with Case ($80)

 3rd Place – Worth up to $200! $100 Safeway Gift Card and a Williams-Sonoma Picnic Bag ($80)
3 winners will be drawn via random.org on Wednesday the 22nd of June at 10pm PST.  This contest is open to all residents of the US (incl Hawaii) over the age of 18.
Note:  Don't have a Safeway store in your area?  How about one of their affiliate stores: Vons, Dominick's, Tom Thumb, Randall's, or Genuardi's?  Still don't have a store in your area? Then send your gift card to a friend or family member or donate it to a charity of your choice.
Disclosure:  As the Campaign Leader for National Dairy Month in Safeway stores for #CollectiveBias I am being compensated.  Follow #SafewayDairy on Twitter.