Need last-minute stocking stuffer ideas? You'll find everything you need at Walgreens.
Disclosure: I was asked to participate in the #HallmarkAtWalgreens and #CareEnough campaign sponsored by Hallmark. Although I have been compensated, all opinions are my own.
Sometimes life happens and no matter how hard you try there are just not enough hours in the day. That's how I'm feeling at the moment. Overwhelmed!
I realized yesterday that there were only 5 days until Christmas. 5 DAYS! As I scan the house there's no sign of it here. The Christmas tree isn't up yet, there are no decorations, no gifts and I'm in a last minute scramble to get it all done.
Despite how disorganized I feel right now, there's something special about the holidays that help me remember to tell my family and friends how much I love them.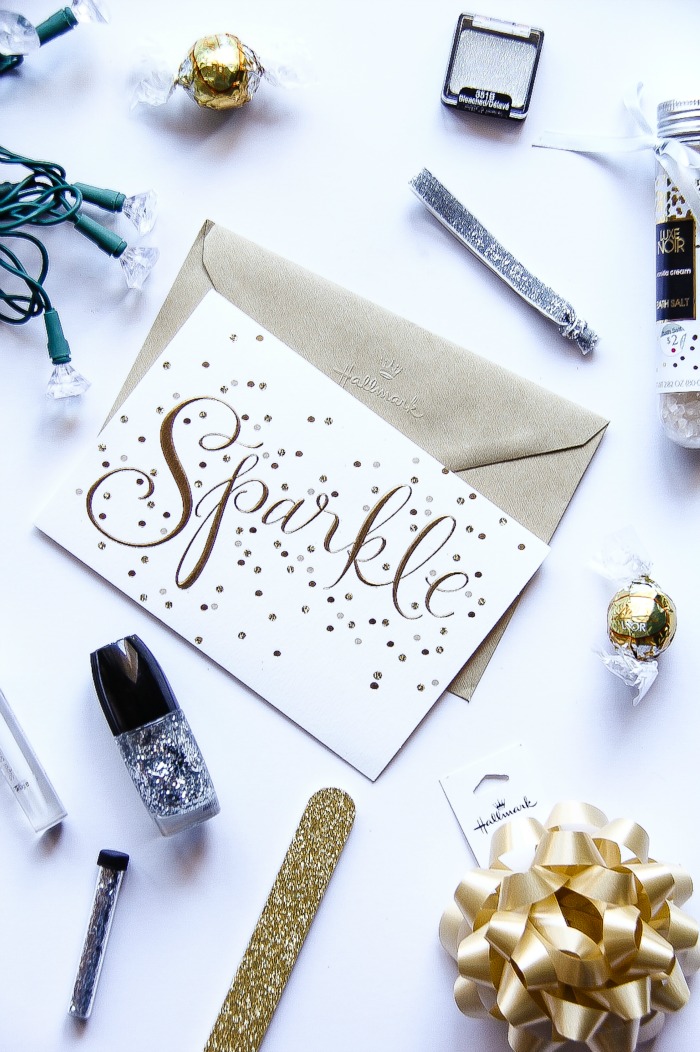 I finally managed to get a little shopping done for Marisol over the weekend. Just stocking stuffers, but it's a start … right?!
This girl is my light, she adds that little bit of sparkle to everything she does so when I saw this Hallmark holiday card I decided to build a theme around it.
She's the girliest of girls. She loves everything that sparkles and shimmers so I put together a little kit of fun things like twinkle lights for her bedroom, lip gloss, manicure bits and pieces, bath crystals, and of course her favorite white chocolate. Everything was from Walgreens. And there were no lines. Because I went to the mall today and let's just say that the person I was meeting called me ahead of time and said it was so insane that he'd prepaid for valet parking for me, had a hot coffee waiting and then so kindly stood in checkout lines while I shopped.
What can you put together for a last-minute gift at Walgreens for your loved ones?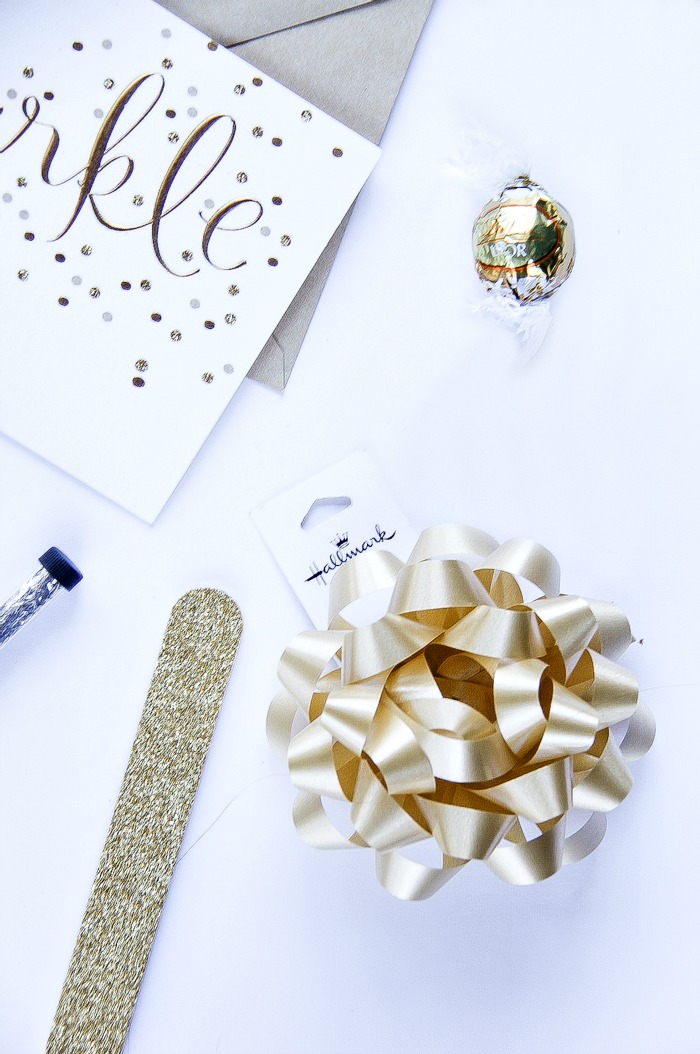 Grab a card, and use that to start your theme. I really loved the Charlie Brown themed cards and am still contemplating going back and putting together a fun kit for one of the kids for Christmas that they can use during our New Year's Eve celebration at Knott's Berry Farm – like a card and a gift card holder that they can purchase something special at the park.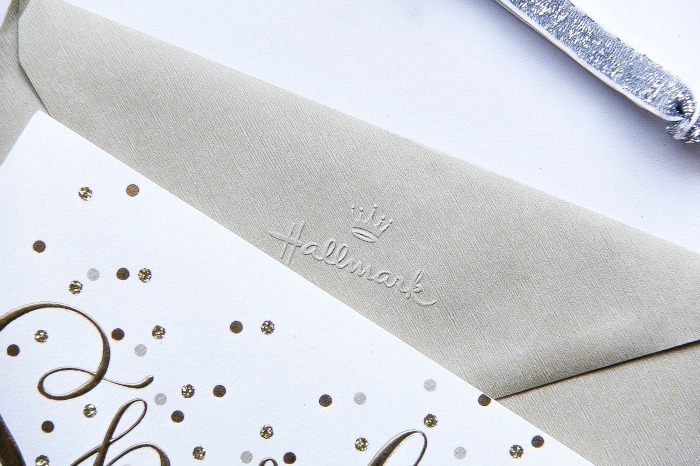 Quite simply, Hallmark cards are a super thoughtful way to spread cheer and show that you cared enough to find the perfect handcrafted Hallmark design. With a wide variety of holiday greeting cards available at Walgreens, you can rest assured you'll find the perfect way to say Happy Holidays, Thank You, I love you, or whatever you want to say to an important someone this holiday season!