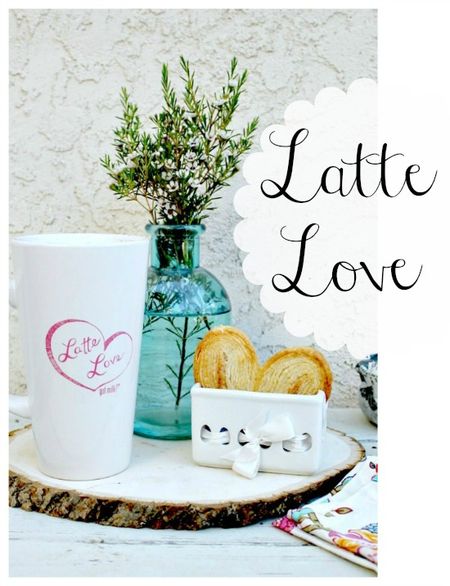 Make your favorite latte and join me tomorrow for a #LatteLove Twitter party where we will be talking about making breakfast better with an at-home latte.  Here are the details:
When: Thursday, October 4, at 1 p.m. ET. (10 a.m. PST) It will last one hour.

Where: The party will take place on Twitter, using the #LatteLove hashtag.

Who: @theMotherhood, @CooperMunroe, @EmilyMcKhann will be hosting.  I will be one of the Co-hosts so please follow me @TonyaStaab.

Prizes: There will be five Latte Lovers Essentials
prize packs given away throughout the Twitter party! Each one will include a Bodum
milk frother, Latte Love mug, 8 oz. Lavazza coffee, Torani syrup,
McCormick spices, recipe card & coupon.

Twtvite: RSVP on Twtvite! 
Never made a latte at home but always wanted to know how?  Here are simple steps for making a basic latte at home, according to the "got milk?" team:
Espress-o Yourself:
Thinking about getting an espresso machine? Great! If not, no problem… just brew your coffee beans stronger than usual.
Get Frothy with It:
Milk frothers are a great gift. But you can also heat the milk on the stove or in the microwave, then whisk for extra foam.
Have Fun with Flavor:
Check your spice cabinet to add great
flavors like cinnamon or nutmeg.  You can also buy your favorite syrups
for a coffee shop-worthy flavor boost.
To make your latte, you can heat 1 cup milk in a saucepan over
medium-low heat, whisking quickly with a wire whisk to create foam.
Meanwhile, brew your strong coffee (you'll need about 1/2 cup). Pour the
heated milk into a tall mug, holding back the foam with a spoon.  Add
strong brewed coffee and spoon a thin layer of foamed milk over
beverage.
For flavored lattes, here are a few links to recipes on The Breakfast Project:
Morning Pick-Me-Up
Nine-Nutrient Boost
Ooh La Latte
Enter the Latte Love Sweepstakes on Facebook –
– now through October 9, for a chance to win a Latte Lovers Essentials
kit or Keurig brewing system! You can also find easy tips, recipes &
ideas for making lattes, cappuccinos or other coffee drinks at home on
The Breakfast Project, or on the Milk Mustache Facebook Page.   
Disclosure: I have received products and compensation from MilkMustache.com and The Motherhood for my participation in this campaign.