Learn how Ikea gives back to kids with their 'Let's Play for Change' campaign and how you can help.
Disclosure: I was asked to participate in the #PlayForAll campaign, sponsored by IKEA. Although I have been compensated, all opinions are my own.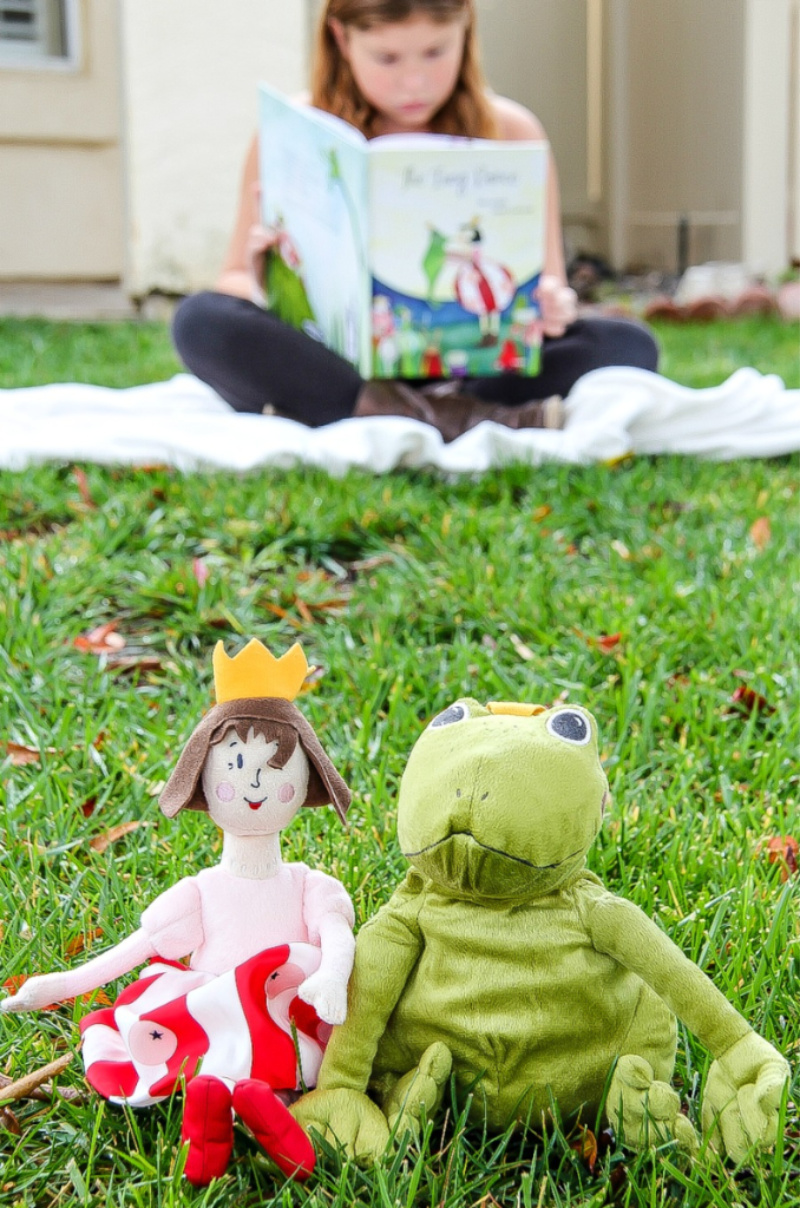 I have very fond memories growing up in Australia. We (my mum, dad, sister, brother, and I) lived on a 30-acre goat farm, which wasn't too far from where our cousins and grandparents lived on a dairy farm. When we weren't at school, calisthenics, or netball classes, we were having play dates with friends, trying to perfect the timing of taping our favorite songs onto cassette tapes, playing dress-up, doing arts and crafts, playing with the doll house my dad hand-built for my sister and I, or running around outside on the farm building forts and playing hide and go seek. Aside from one small wood-framed television there were no other electronics … no iPads, laptops, desktops, cell phones, or video games.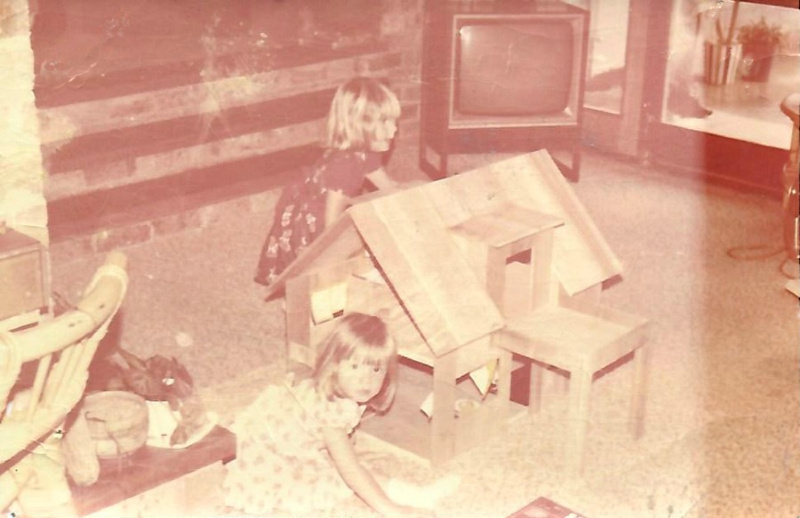 I have three children now, and they are growing up in a completely different world than I did. One that seems to be centered around technology. Although we do still organize most play dates from the carpool line, or get together with neighborhood friends a few times a week, the girls are often creating music videos using an app, and the boys are playing video games.
I do encourage a lot of creative play in our home though. As I'm typing this post, my daughter has two friends over playing because they had their yearbook committee meeting after school and they all wanted to come to our house afterward. The girls are currently playing a game of tug-of-war and tag around the house. Hearing the laughter and watching them run around makes me so happy.
We also have a craft room that is full of supplies that the kids often use, a puppet theater, dress-ups and wooden IKEA easels in the playroom for lots of role-play fun. Because no matter how much technology has entered our lives, I still want them to realize that creativity matters, that role play matters, and I want them to experience a little of how I grew up. And you know what, whenever they put those electronics down and let their creativity take over, they have so much fun. That's not to say that I would ever ban electronics in our home, but I certainly do limit them.
Yes they can build towns, and read books, and even play online with their school and neighborhood friends, but I feel that should never replace (just supplement) face-to-face time with friends, turning pages of a book, and building a real fort, and playing board games and puzzles with others where you can have discussions, and snacks, and laugh and socialize at the same time.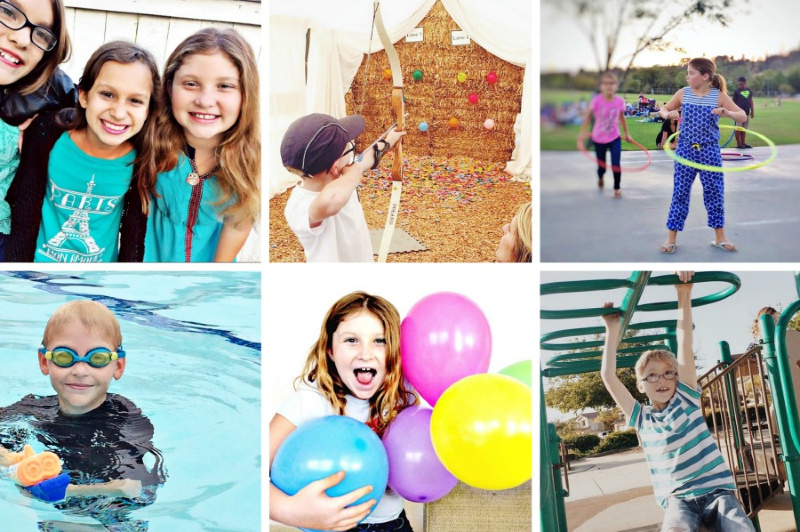 Sadly though, not every child has the chance (or the right) to play like I did growing up, or like my children do now. Millions of children are vulnerable to discrimination, violence, abuse, and exploitation. The UN Convention on the Rights of the Children states though that every child should have the right to play. And IKEA believes that play is crucial to a child's development and is committed to promoting children's education. They are currently fighting for the right for all kids to have a genuine childhood through the IKEA "Let's Play for Change" Campaign.
Last year alone the IKEA Foundation donated 130 million with grants benefiting children in 46 countries, and since 2003 the Soft Toys for Education campaign has contributed $97.7 million to Save the Children and UNICEF. Funds have also helped train teachers, provide educational materials and improve child protection systems in schools and communities.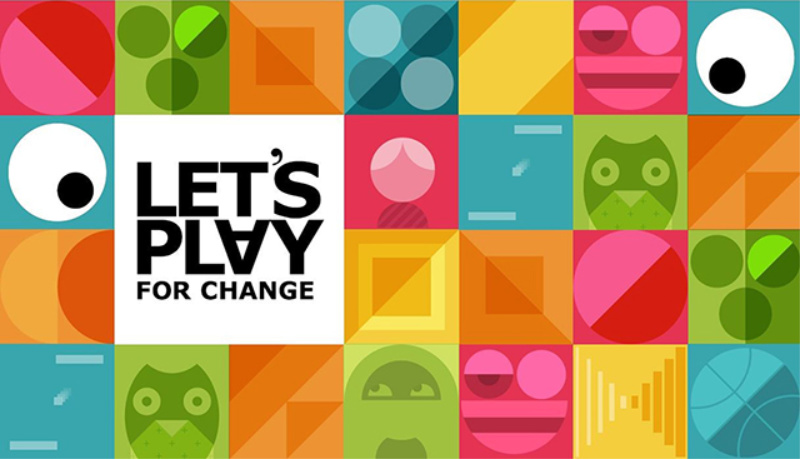 Until December 24, IKEA will donate *$1 from each purchase of a participating IKEA soft toy, children's book, or children's play furniture to be divided between Handicap International Federation, Room to Read, Save the Children, Special Olympics, UNICEF, and War Child. Customers will also have the opportunity to donate monetarily at IKEA registers.
*so there are these super adorable Sagoskatt soft toys that are only 99 cents, and $1 will still be donated. These toys were made from sketches drawn by children (and come in a larger version too). I had the pleasure of attending an event recently at my local San Diego IKEA where we had a chance to see the sketches and the matching toys, play games, and dress up. I'm currently coveting the globe puzzles for my kids. We are a little puzzle-obsessed in our house and these ones look amazing.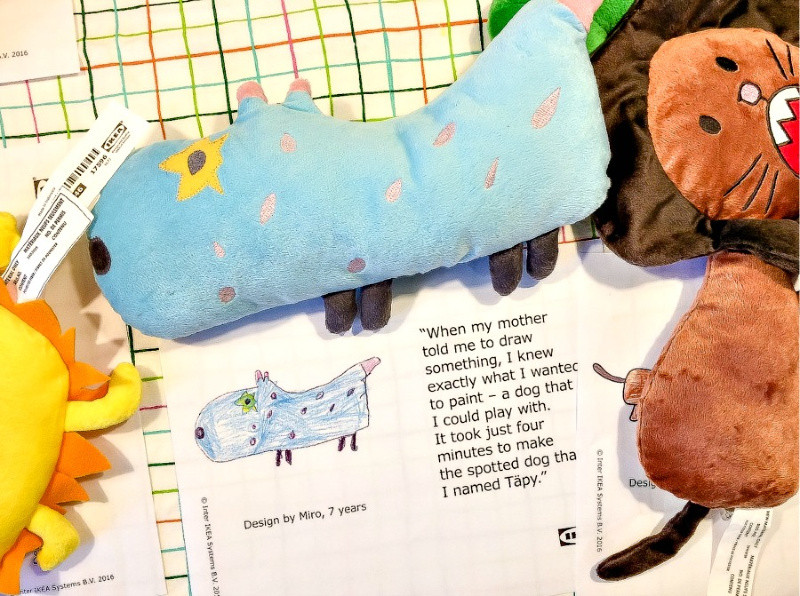 You can learn more about the 'Let's Play for Change' campaign by visiting your local IKEA store, or by connecting with IKEA online here:
Website | Facebook | Twitter #PlayForAll| Pinterest
Pin this post for later: