This loaded baked potato recipe with Boca Essentials roasted vegetables and red quinoa with brown rice is delicious and perfect for Meatless Monday.
Disclosure: I was selected for this opportunity as a member of Clever Girls and the content and opinions expressed here are all my own.
Loaded baked potatoes have always been one of my favorite quick dinners. Growing up, baked potatoes were rotated on the menu, and were a favorite for camping weekends. The potatoes were wrapped in aluminum foil and popped into the fire until they were charred on the outside and soft and fluffy on the inside. We have a gas fireplace and no firepit so we can't do that, but we can still make baked potatoes in the oven.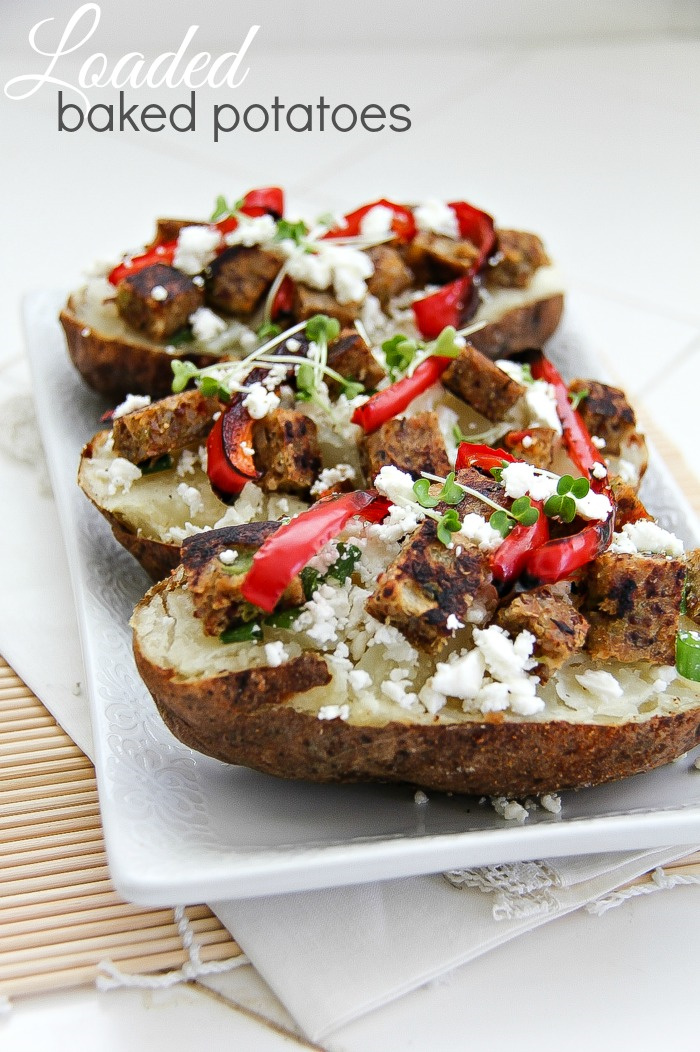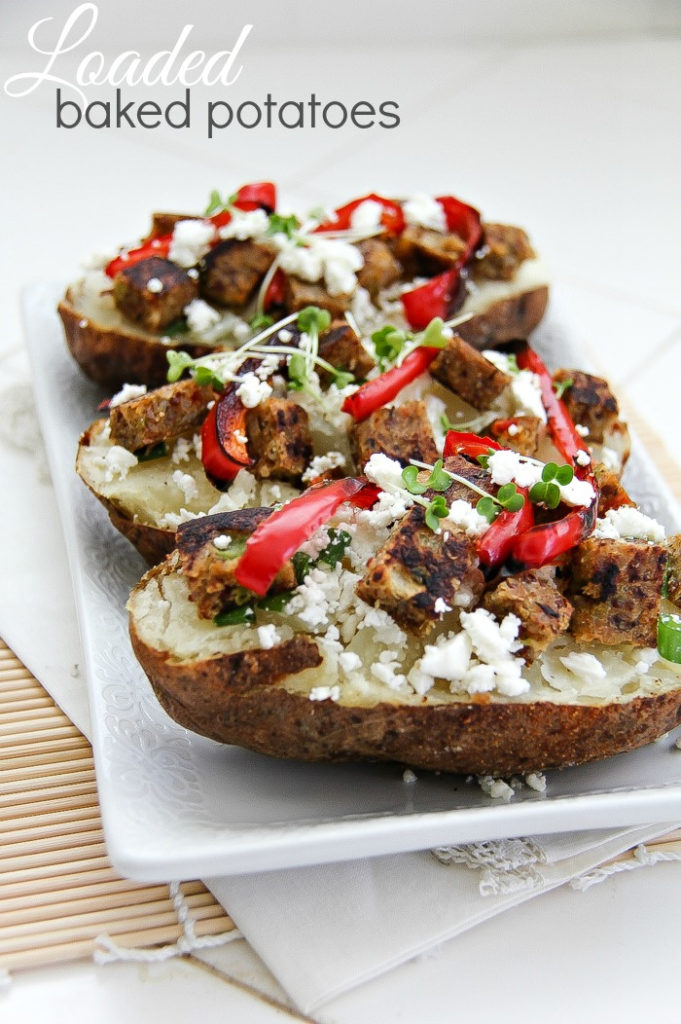 These are perfect for when you have leftovers from the night before that need to be used up.
Loaded baked potato toppings
leftover pulled pork
bacon, cheese, and green onion
leftover chili
vegetable patties with vegetables and feta cheese (recipe below)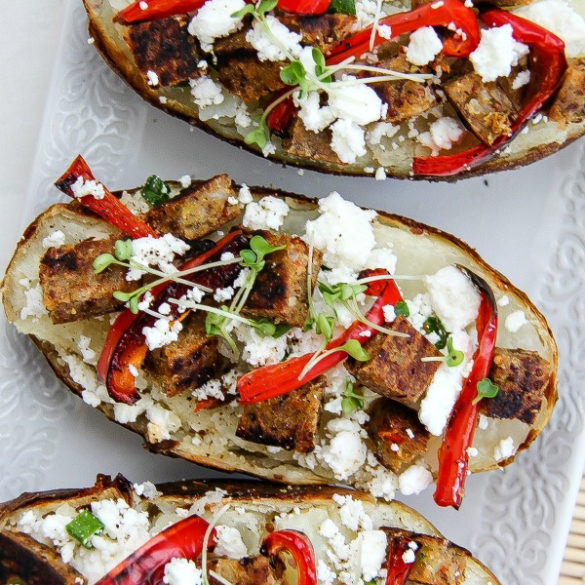 Ingredients
Large baking potatoes (one per person)
Boca Essentials Roasted Vegetables and Red Quinoa with brown rice (one per potato)
Feta cheese
1 red bell pepper
1 green onion
olive oil
salt
garlic powder
Instructions
Preheat the oven to 400F.
Line a cookie sheet with foil.
Brush the potatoes with olive oil, and then sprinkle a little salt and garlic powder over the top.
Bake the potatoes in the oven for 50 minutes.
Sliced the red bell peppers and toss them in a little of the oil and salt on the cookie sheet, leave them on the sheet and pop them into the oven with the potatoes for 15 minutes.
Pop your burgers on a skillet or pan and cook them until heated through and browned on the outside.
Slice your potatoes in half and fluff the inside of the potato just a little with a fork.
Add your toppings and enjoy.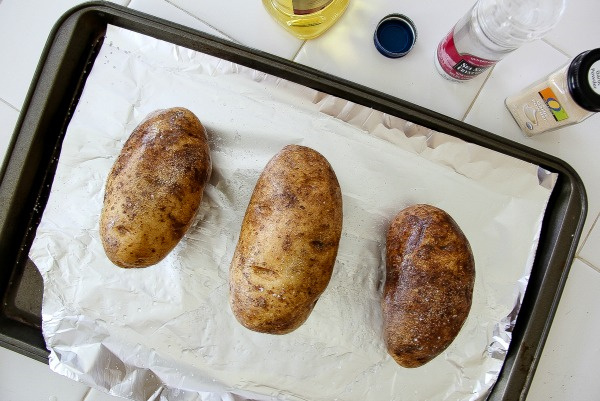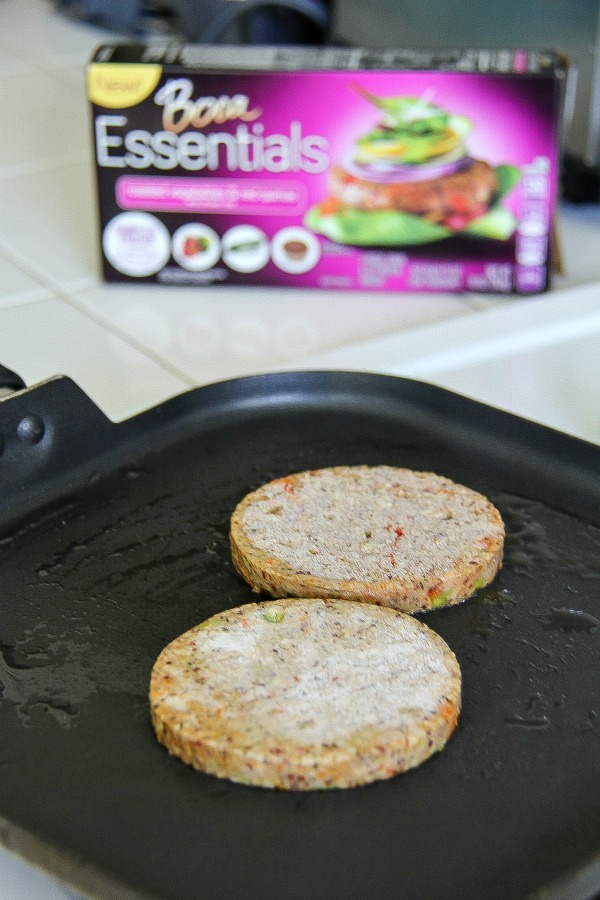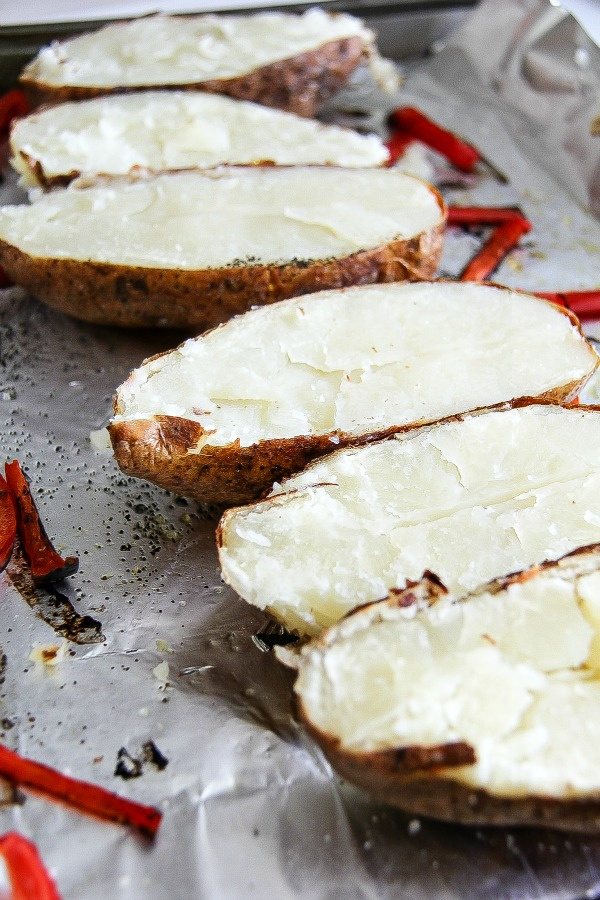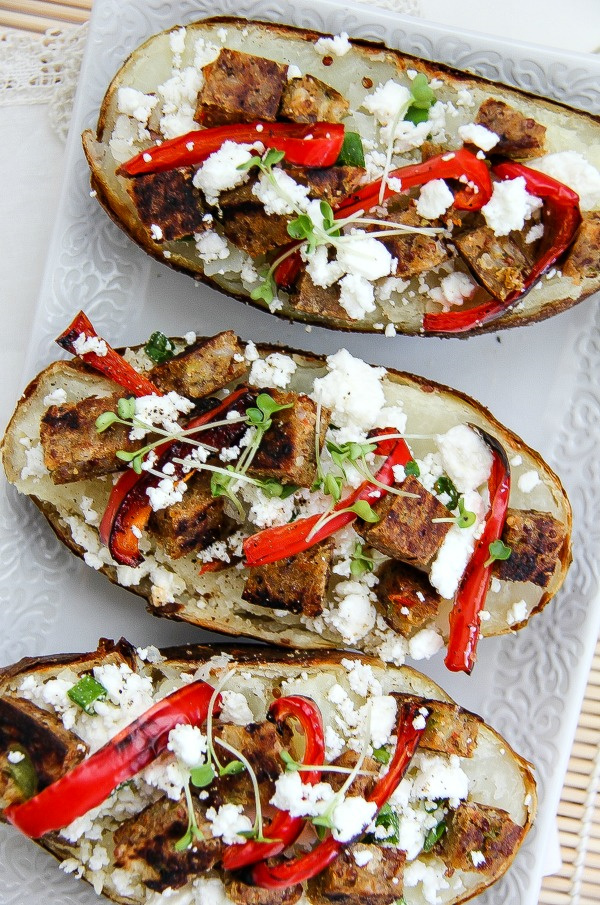 About Boca Essentials
New Boca Essentials is a line of vegetable and grain-based patties that offers a source of "complete protein" to people looking for meatless meal options. * Complete protein refers to the nine essential amino acids that the human body needs, but cannot produce on its own.
Many of these amino acids are typically found in meat, but each Boca Essentials flavor contains all nine, in the correct proportion. They are a protein-packed meat alternative meal option that helps fuel their days.
The Boca Essentials line includes three new flavors:

Breakfast Scramble with potatoes, scrambled eggs, and vegetables
Roasted Vegetables and Red Quinoa with brown rice
Chile Relleno with green chile peppers, black beans, and brown rice
The three varieties of Boca Essentials are available at select retailers nationwide. They can be found in the freezer case at grocery stores. A single, 10-ounce pack contains four patties and retails for $4.29.
Please pin this post for later: