This grilled honey mustard chicken recipe with potato salad is perfect for backyard barbecues. Use the leftovers to make open-face sandwiches too.
Disclosure: This shop has been compensated by Collective Bias, Inc. and its advertiser. All opinions are mine alone. #KetchupsNewMustard #CollectiveBias
Mustard is one of those condiments that's a staple in our refrigerator. It's right there alongside ketchup, mayonnaise, and horseradish. It adds so much flavor to sandwiches, hot dogs, and burgers. Now that grilling season is upon us though it gets used more in marinades and dressings.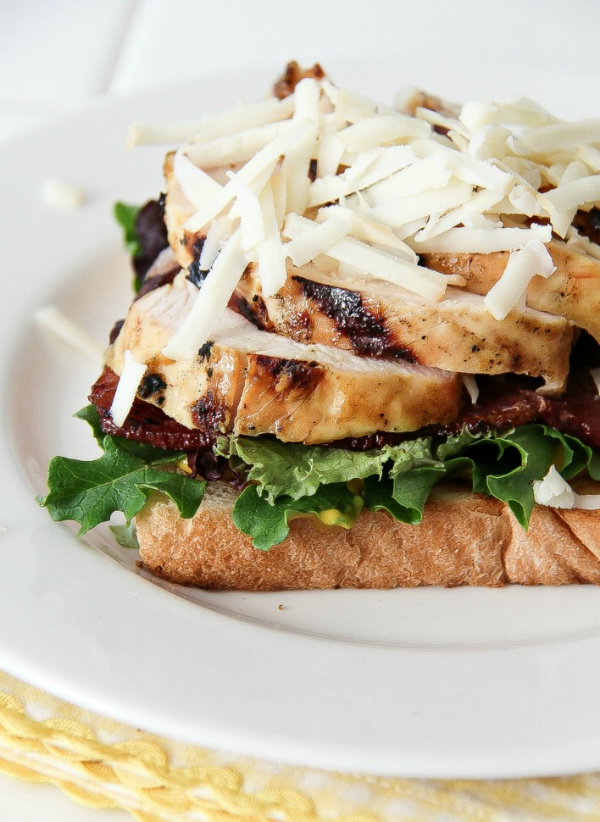 Here are a couple of simple dishes we love to make during the warmer months that are sure to be a hit at your next get together.
Grilled Honey Mustard Chicken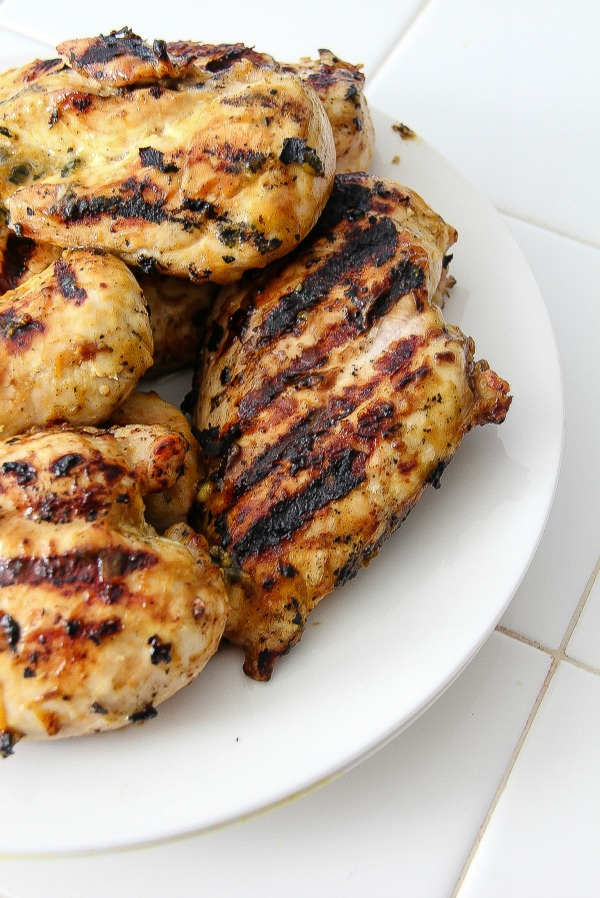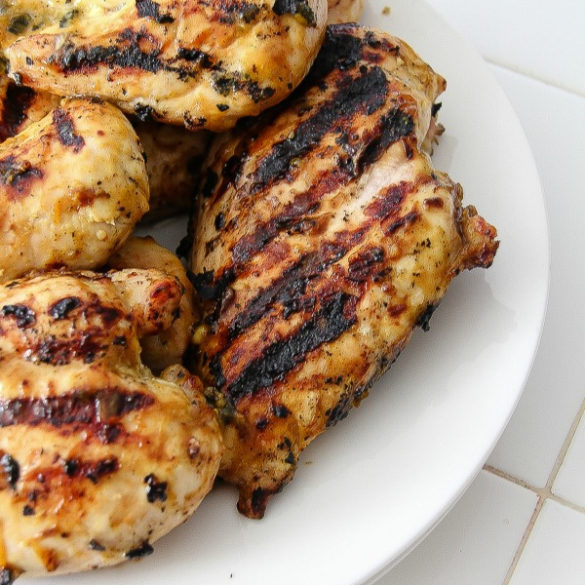 Ingredients
Chicken breasts
1/2 cup New Heinz® Yellow Mustard
1/4 cup honey
1/2 tsp paprika
1/2 lemon (juice only)
1 tsp crushed garlic
pinch of salt & pepper
Instructions
Whisk all ingredients (except for the chicken of course) in a bowl.
Brush over the chicken breasts and set aside for about 30-40 minutes.
Pop your chicken onto the grill and grill each side for about 7-minutes (depending on the thickness of your chicken breast).
Continue brushing more honey mustard marinade over the chicken breasts as they are grilling.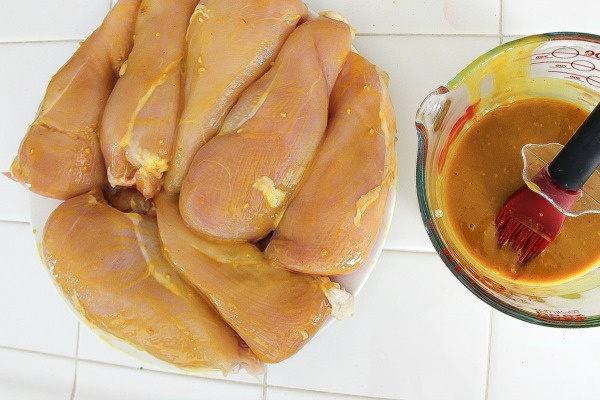 Potato Salad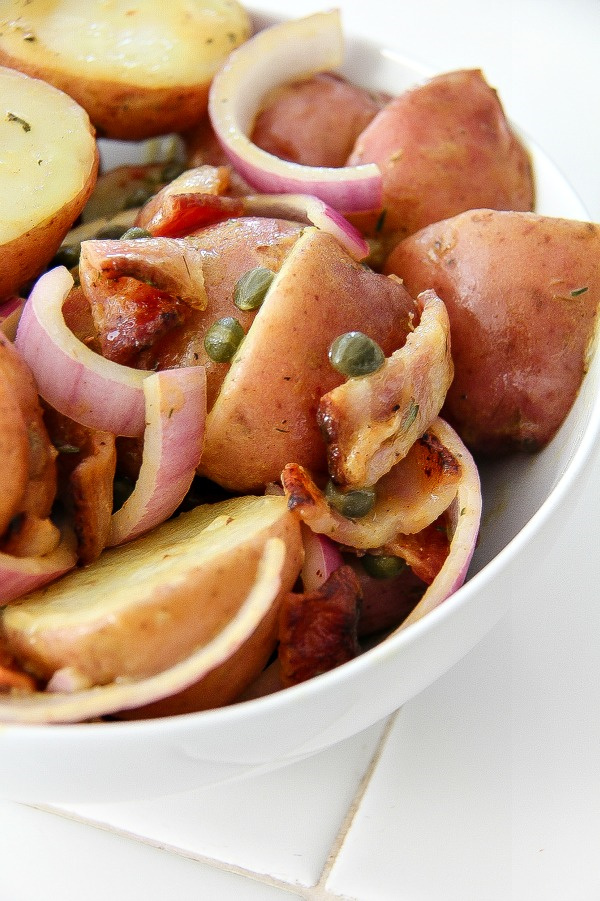 I have made this potato salad many times before, however this time I substituted the Dijon mustard with Heinz Yellow Mustard. It tasted just as good.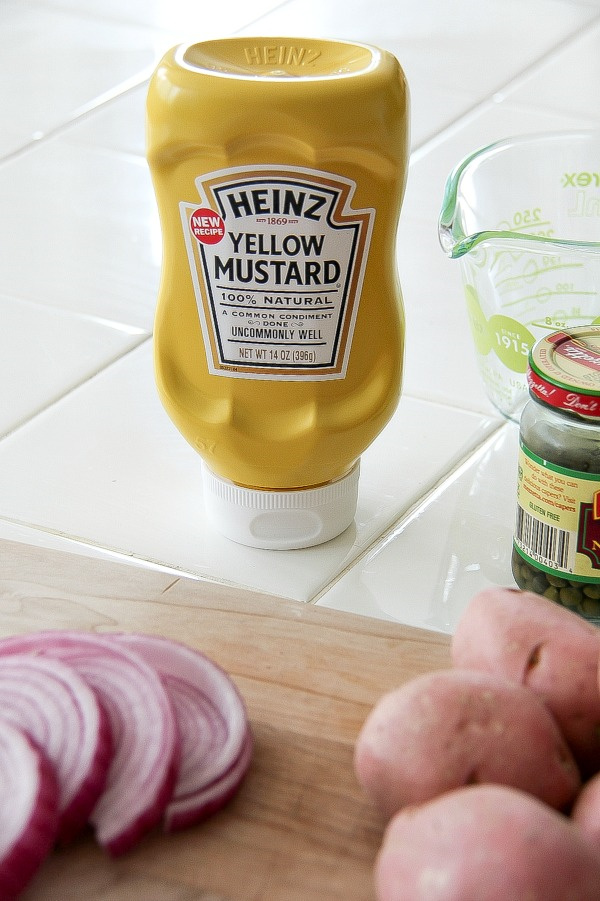 You will want to start cooking your potatoes while the marinade is on the chicken, which will give them a chance to steam and cool while the chicken is grilling so that your dishes are ready to be served at the same time.
Add an extra side of leafy greens and you have the perfect meal.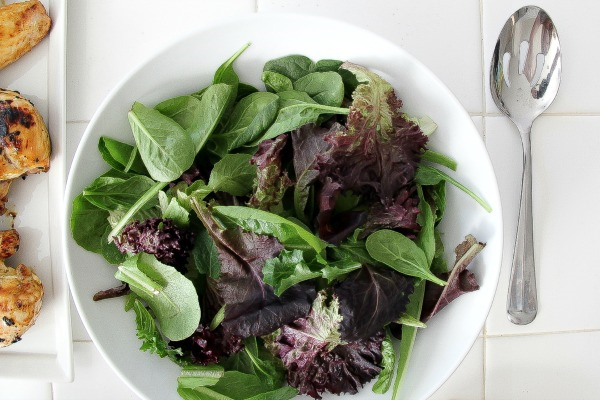 If you have leftovers the next day, all you need is a loaf of bread and you have the perfect lunch, grilled honey mustard chicken open-faced sandwiches.
Lightly grill the bread, top with Heinz yellow mustard, salad greens, bacon, grilled chicken and a little grated Gruyere cheese.
Heinz Yellow Mustard (KetchupsNewMustard.com) has a secret blend of spices and vinegar for the perfect balance of flavor and tang is available in 8, 14 and 20-ounce bottles. You can find it in the condiment aisle at Walmart right near your Heinz Ketchup.
Please pin this post for later: