Three quick and easy salads you can make this 4th of July.
Blueberry and Watermelon Salad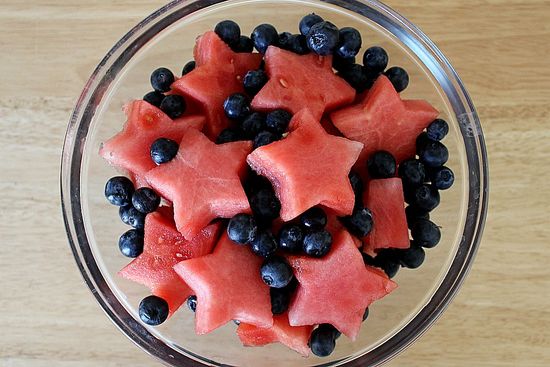 Ingredients:
Cut the watermelon into 1cm thick slices.  Using a star-shaped cookie cutter cut out the stars.  Layer with blueberries in a bowl.  You don't want to mix this salad as the points on the watermelon may break.
Potato Salad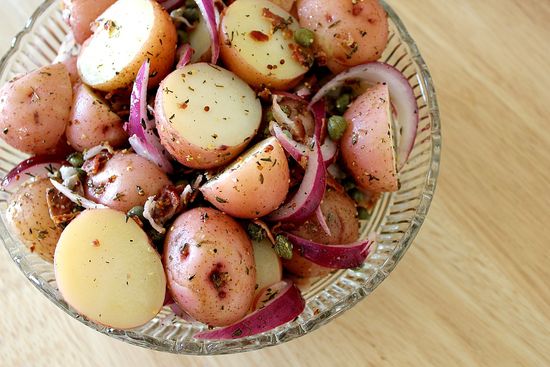 Ingredients:
2lbs Baby red potatoes
1/2 cup red onion (julienned)
1/4 cup capers
5 bacon slices (cooked and roughly chopped)
1/4 cup olive oil
2 tbs red wine vinegar
1 tbs Dijon mustard
1 tbs dried thyme
salt & pepper to taste
Whisk the olive oil, red wine vinegar, mustard, thyme, salt and pepper in a small bowl and set aside.
Wash and then cut the potatoes in half.  Steam them potatoes until just tender when you put a fork into them.  Run under cold water and then set aside until they are cool.  Transfer to a large bowl.  Add the bacon, capers, and onion to the bowl, pour over the dressing and toss.
Garden Salad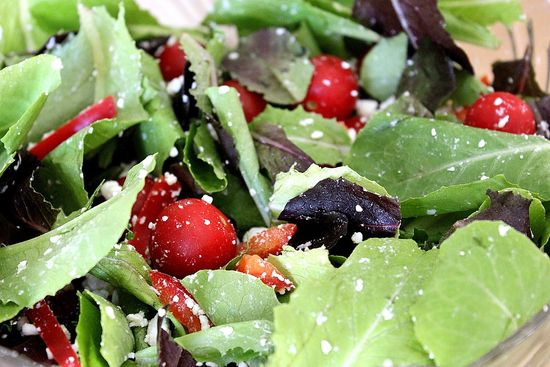 Ingredients:
Gourmet lettuce
Cherry tomatoes
Red pepper (chopped)
Crumbled feta cheese
Served with Champagne Vinaigrette
Combine all ingredients in a bowl and toss.  Serve the dressing on the side for those who may not want to add it.