Looking for a delicious farm to table strawberry dessert recipe that's perfect for using those strawberries the kids picked? Try this strawberry cheesecake tart.
Disclosure: I was asked to participate in the #Pyrex100 campaign, sponsored by Pyrex®, a World Kitchen brand. Although I have been compensated, all opinions are my own.
Each year I take the kids' fruit picking; apples, blueberries or strawberries. Next year my aim is to have them pick seasonal produce throughout the year. I think it's important for them to know where their food comes from and how to include it in delicious dishes.
This year we picked strawberries at Kenny's Strawberry Farms and it was fantastic, one of the best I've been to. The strawberries were big and juicy and the rows hadn't been completely picked over like other places we've been.
When we got home the kids washed and ate some of the strawberries while I made this strawberry cheesecake tart.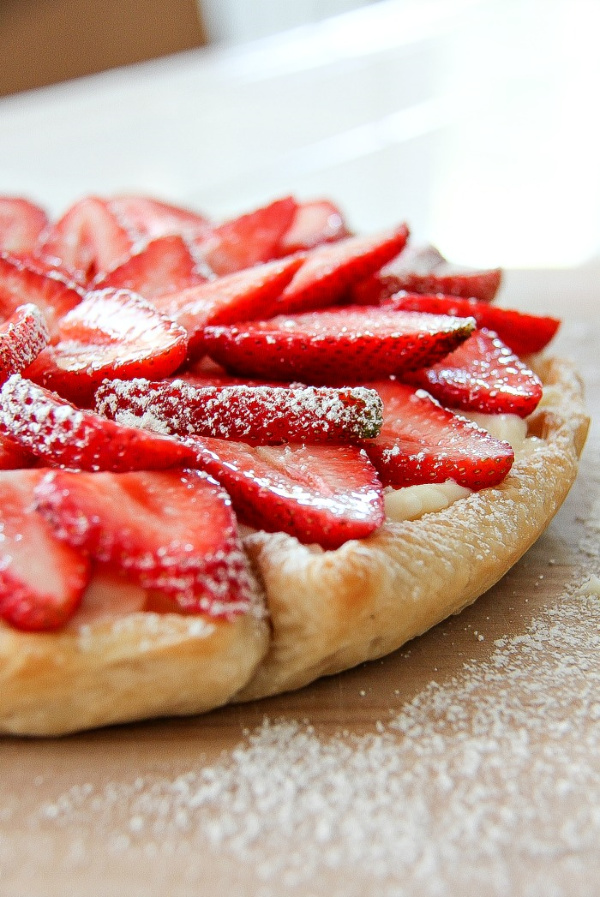 The tart was amazing (the recipe is below), but first I want to share a few photographs of the kids picking strawberries because I'm sure that's what you came here to see. We went the day before Easter and I hadn't known beforehand that they had a special Easter event earlier in the morning. I'm glad we went a little later once the crowds were gone and we had most of the strawberry field to ourselves.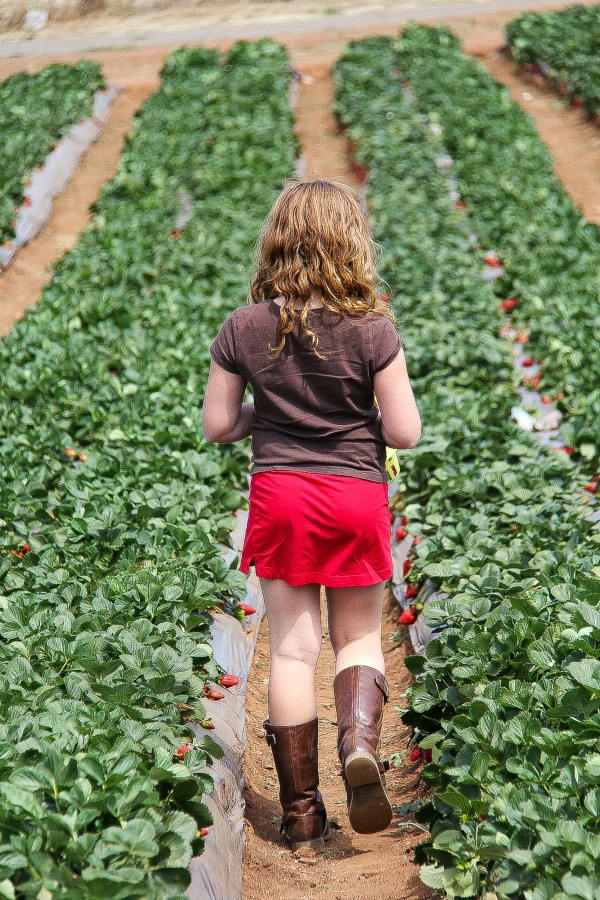 They had fun craft activities set up for the kids to do, but mine just wanted to pick a basket full of strawberries instead.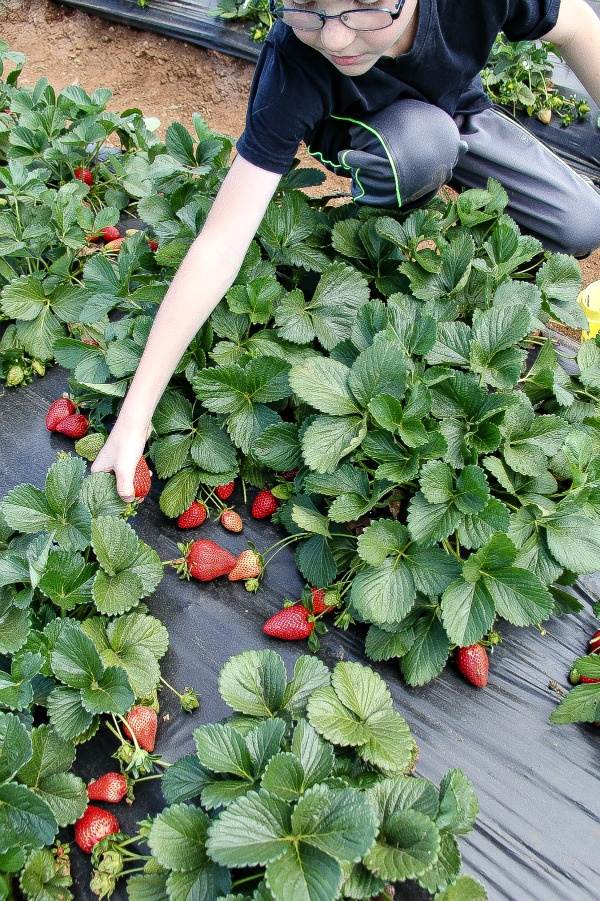 Especially this kid who couldn't get over how big the strawberries were.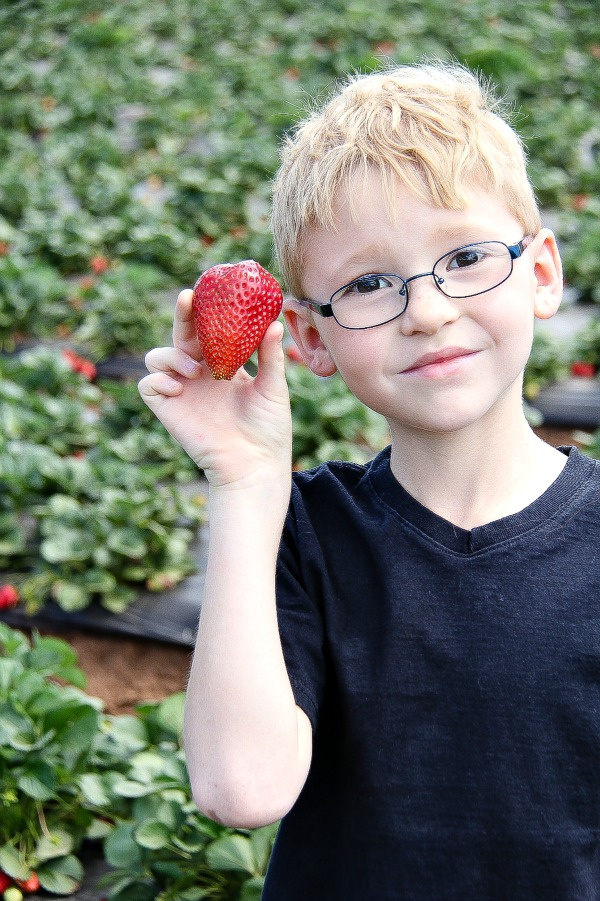 I may have caught this one giving them a little try as she wandered up and down the rows.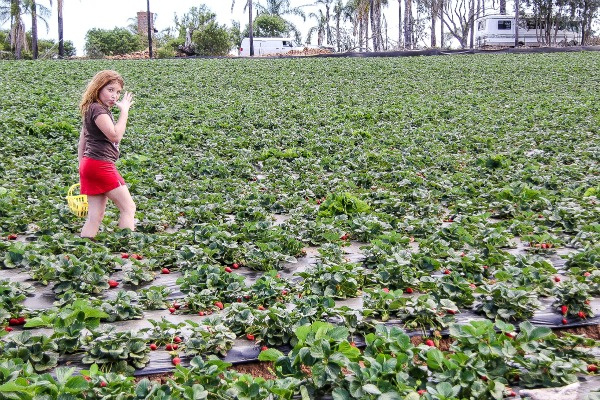 Strawberry Cheesecake Tart Recipe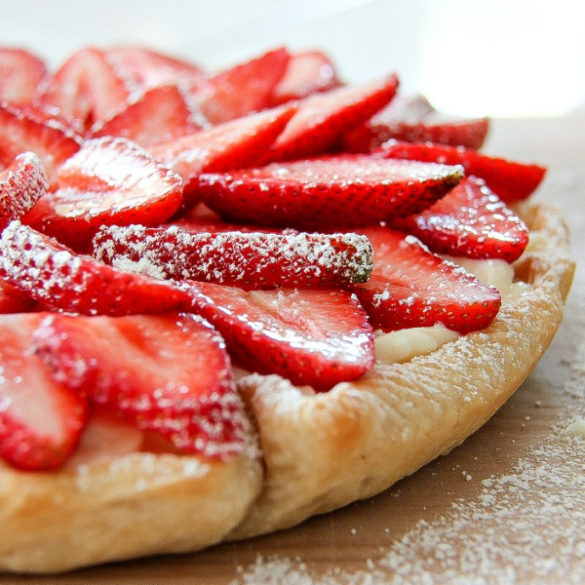 Ingredients
1 sheet pastry (thawed)
2 pkgs cream cheese (softened)
1/4 cup heavy whipping cream
1/2 cup lemon curd
1/2 cup sugar
strawberries
powdered sugar
Instructions
Spray your glass Pyrex dish with a little non-stick cooking spray and arrange your pastry sheet inside. Prick the pastry several times with a fork.
Bake according to the package directions, remove from the oven and set aside to cool.
Combine the cream cheese, heavy whipping cream, and sugar in a bowl on low speed until combined and then fold in the lemon curd.
Once the tart shell is cooled, transfer it to a serving tray or board. Spoon the cheesecake mixture into the center, spreading it evenly.
If you haven't done so already, slice your strawberries thinly and arrange over the top.
Refrigerate for at least a couple of hours until the cheesecake is set.
Dust powdered sugar over the top right before serving.
Recipe: by Tonya Staab tonyastaab.com
You can make this dish a day in advance, just keep refrigerated and add the powdered sugar before serving.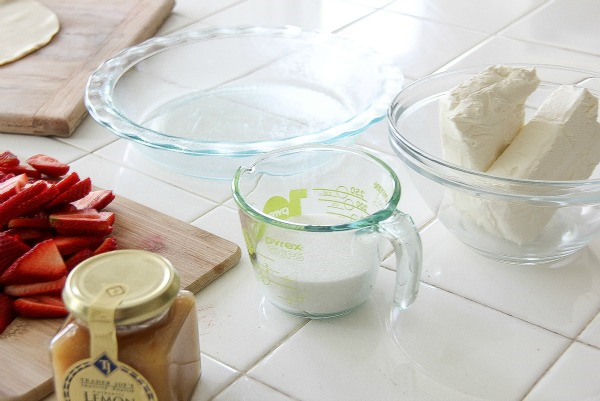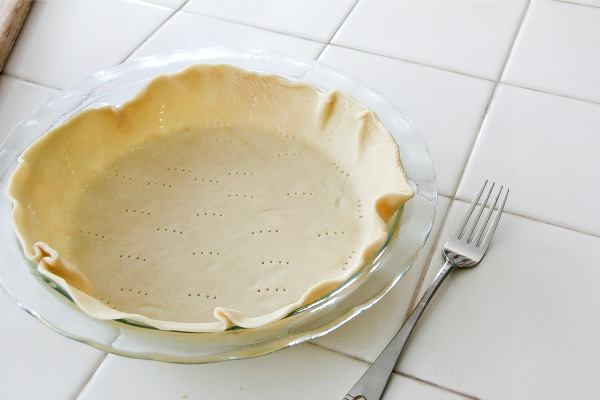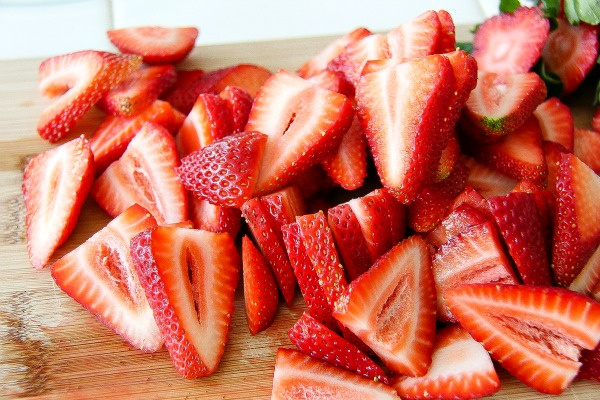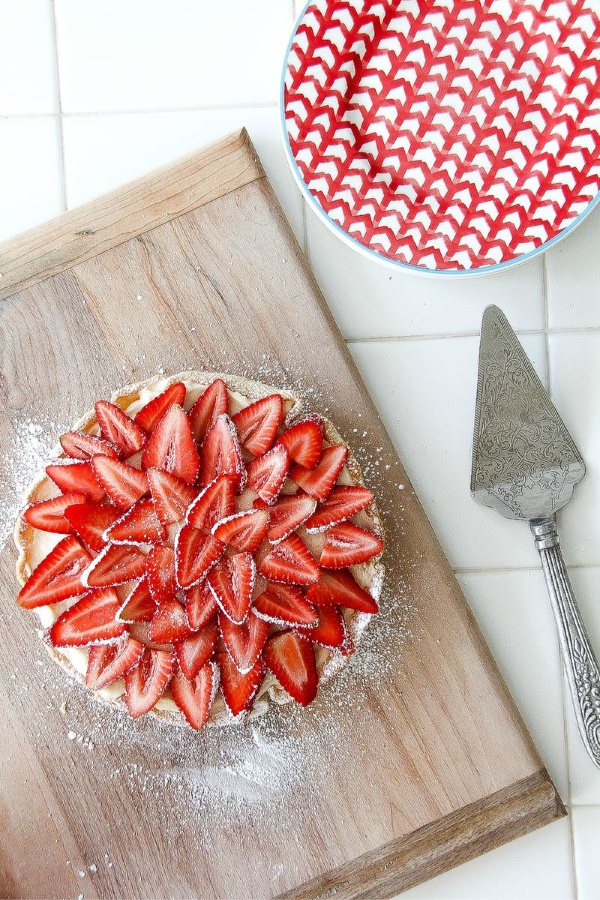 About Pyrex
This delicious strawberry cheesecake tart has been brought to you courtesy of Pyrex®. Pyrex is a World Kitchen brand, who for their 100th Anniversary Celebration has launched the new Pyrex100 product line. Plus they have 100 days of giveaways sweepstakes.
Since 1915, Pyrex glassware has been an American-made kitchen staple, helping countless families bring comfort and joy through cooking. As the Pyrex brand commemorates its biggest and boldest anniversary to date, we are raising our (measuring) glasses to toast to a kitchen icon that has continued to thrive decade after decade.
The Pyrex® 100 Days of Giveaways is sponsored by World Kitchen, LLC. There is no purchase necessary to enter. In order to participate, you must be a legal resident of the fifty United States or the District of Columbia and must be at least 18 years old at the time of entry. Entries will be accepted from March 22, 2015 at 10:00:00 a.m. ET until June 30, 2015, at 9:59:59 a.m. ET.
Please pin this post for later: