Last week I was invited on a Real California Milk trip with a dozen delightful bloggers, Ketchum PR and the California Milk Advisory Board. We toured 2 dairy farms. 
I saw a lot of these.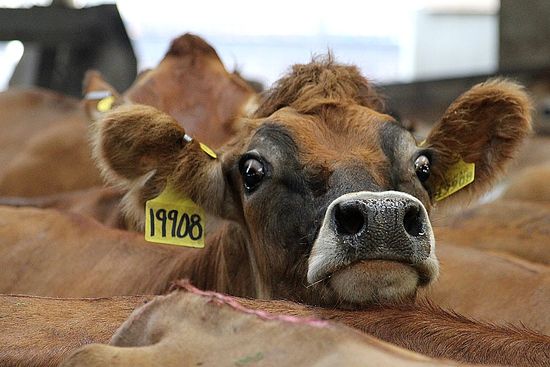 doing a lot of this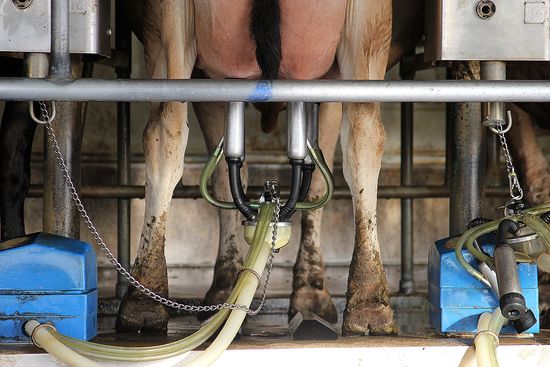 and this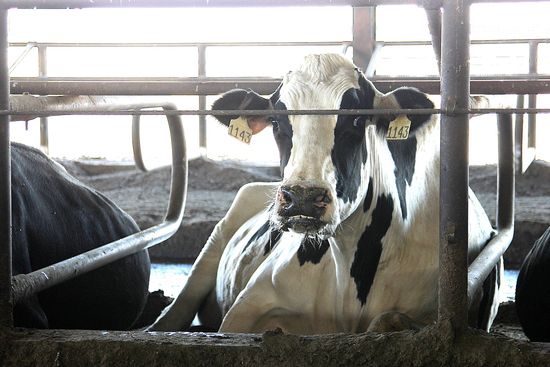 and I really wanted to take this cutie home … until I was reminded it gets big.  It's okay though, I brought home a little of his drool on my sleeve.

And yes I milked a cow.  And they were very inquisitive creatures.  And the families on the farm were as sweet as can be.  And the women I was with were AWESOME.
And if you head on over to my friend French Foodie Mom's site, you can read ALL ABOUT our tour to the farms.  She was all pen on paper and taking notes and I was all snapping photos and wondering when I could start eating cheese.   We spoke to the vets and nutrionists who regularly visit the farms, and learned all about sustainability and cow care and even spoke to a registered dietician about the benefits of milk.  I was all like, so about that cheese, and ooh, can I pat the cow, so I remember very little of it.  
Trivia: Did you know that my dad was raised on a dairy farm?  My uncle now runs it.   
And we had the most AMAZING lunch in the Party Barn at one of the farms.  Chef Amanda De Jager of Meced's Piano Caffe (which has since closed) was in charge of our menu which consisted of:
Vanilla Italian Sodas with California Dairy Cream Drizzle
Fiscalini Cheddar Chipotle Beer Soup with House Made Sea Salt Pretzels
Wedge Salad with Bacon, Chives, Cherry Tomatoes and Point Reyes Blue Cheese topped with Buttermilk Fried Onion Strings
Pistachio Gelato
Roasted Beef Tenderloin Medallions over Bravo Farms White Cheddar Mashed Potatoes, Sauteed Vegetables, drizzled with Shallot-Port Butter.
Pumpkin Creme Brulee with Mini Gingersnap Cookies
It was good.  Really good!
And we met cheesemonger Juliana Uruburu from the San Francisco Cheese School at the Galletto Ristorante.   We enjoyed a whole lot of California cheese tasting and an education in putting together fabulous cheese pairings and holiday platters.  In their wine cellar.  It was fabulous.   Just look at this table setting: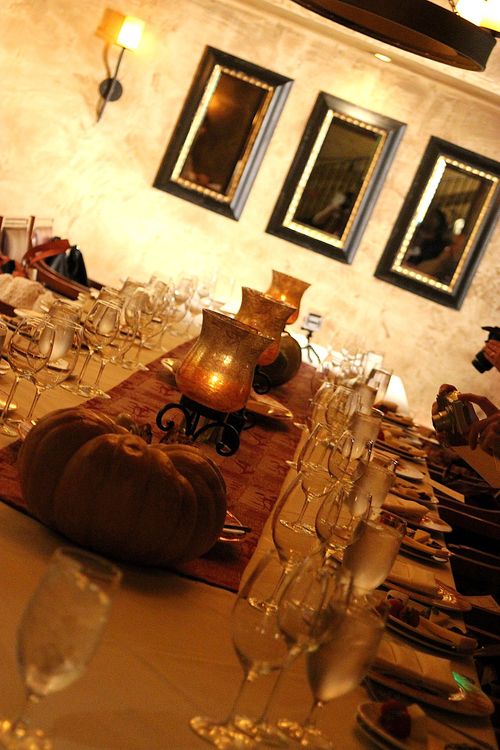 And my two new FAVORITE cheese pairings are:
Point Reyes Blue Cheese with ginger snaps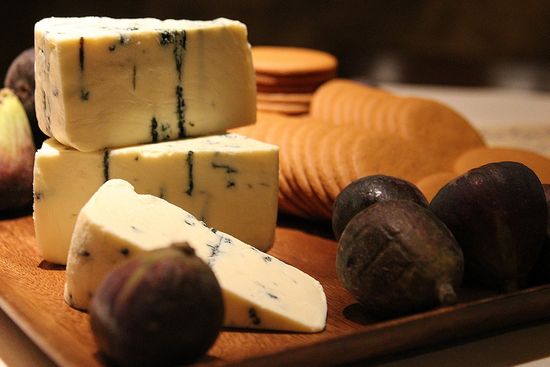 Gioia Burratta drizzled with olive oil and topped with fleur de sel (sea salt), smoked salt and cracked pepper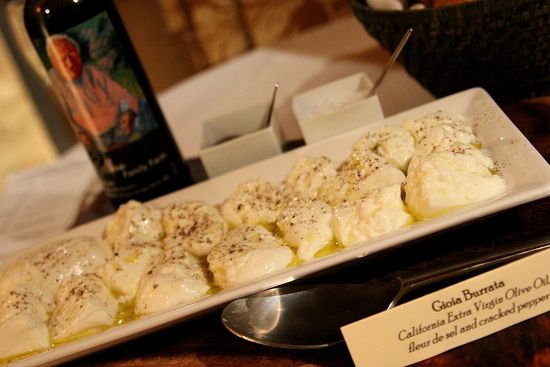 So I spent 3 days, child free, eating my weight in cheese, sleeping in a bed without 4yr old toes up my nose, patting cows, bonding with fabulous women, and learning stuff about dairy farms.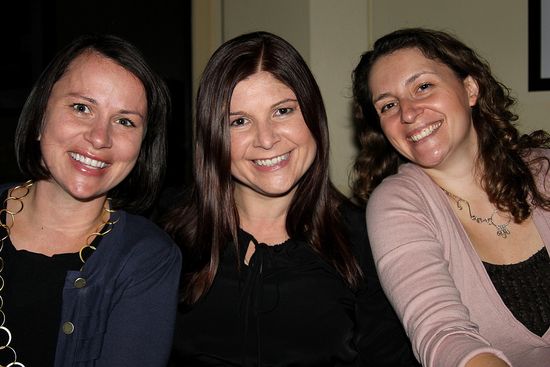 Pauline Karwowski, me and Jessica Rosenberg
I have about 3000 photos give or take a couple of thousand.  So feel free to check out the Flickr group I created (which also lists all of the other attendees).
If you are looking for tips on what to pair with various cheeses and on how to put together the perfect cheese platter, I have it all covered over at Blissfully Domestic.
Disclosure: Ketchum PR on behalf of Real California Milk and the California Milk Advisory Board organized this Mom to Mom trip.   My flights, accommodation and meals were taken care of and I did receive a stipend to cover childcare costs.