How to create a vision board that will have you on the track to accomplishing your dreams and goals for the future.
I have a number of future goals. Not things that are on my bucket list, but things I really want and goals I'm working toward.
Like a backyard that's worthy of entertaining, that I can relax in, and sit outside and watch the rain while I sip a cup of tea… somewhere close to water.
I want to do more in-print work, and travel more, and open a store (Mike and I are already talking about that goal).
So, I created a vision board. It's hanging above my computer, so whenever I need a little motivation, or I need to give myself that extra push to get things done, or to put myself out there, it's right there in front of me, reminding me of what my plans for the future are.
Note: This project was originally created for Hewlett Packard's MyPrintly website however that site has been taken offline. You can still find some of the videos by the MyPrintly team on the HP YouTube channel.
This would be a great activity for a girls night in. Collect a pile of magazines, print the motivational quotes, and create motivational vision boards with your friends. This is also a great activity to do with kids, so they can set their goals for the future too.
What You Need To Create a Vision Board
HP ENVY Photo 7855 Printer
HP Original Ink (Learn how to save 50% on HP Ink here)
HP Advanced Photo Paper
Free printable motivational cards (download)
Cork board
Push Pins
Magazine clippings, post cards, photographs, and anything else you want to add to your board
How to Make a Vision Board
Start by downloading the printable motivational cards I've created for you (download) and printing onto photo paper using your HP ENVY Photo printer.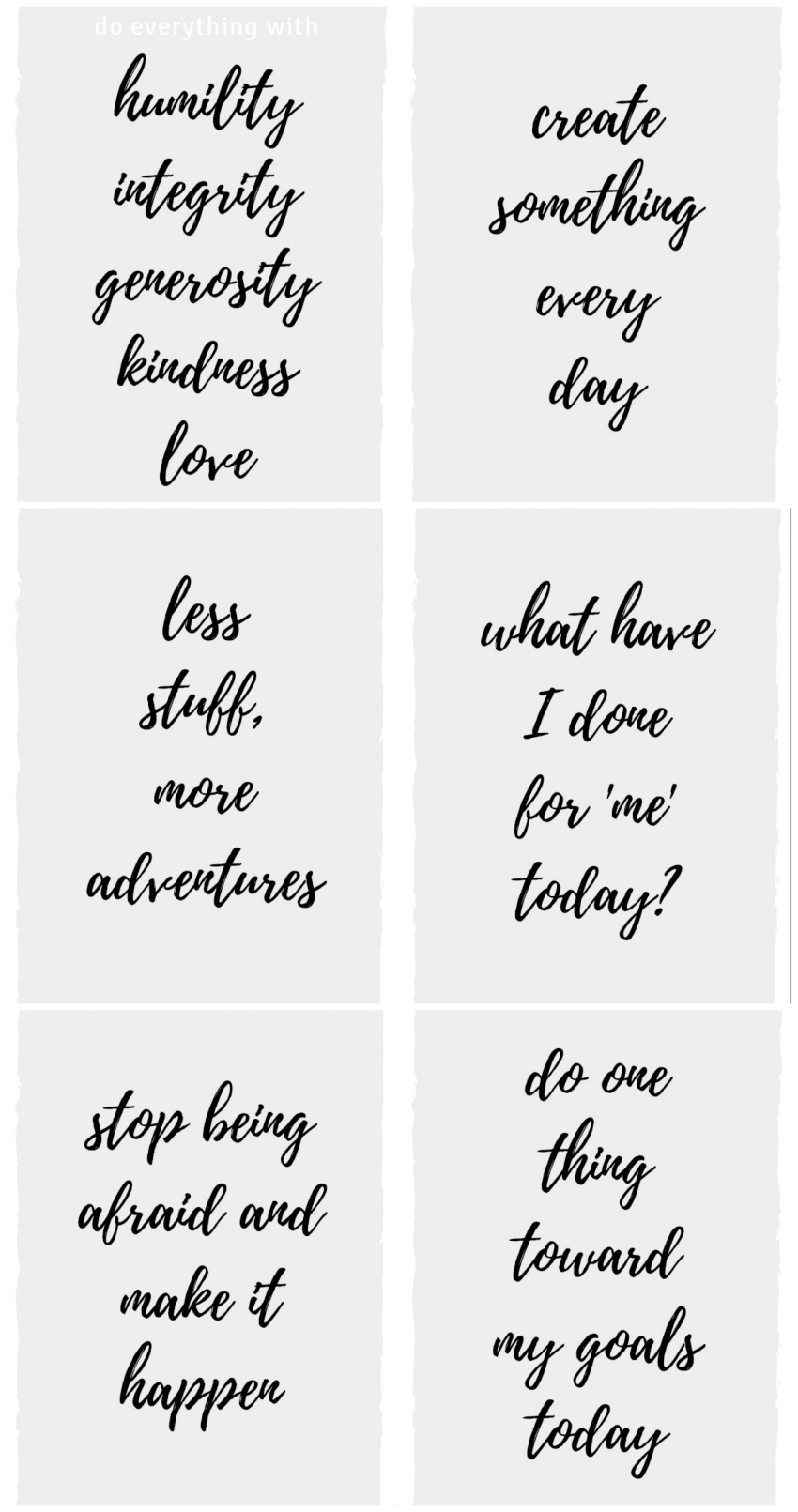 You can see from my board that I layered everything from scrapbook papers, to magazine clippings, my free printables (available above), motivational quotes, and ribbons. My board is centered around these things:
making something creative every day
doing something for myself every day
working today my goals every day
finding my 'forever' home with space for a garden and outdoor entertaining
improving my blogging skills – both writing, photography, and creative ideas
working on the new business we are planning on establishing
getting outdoors, and seeing more of the country
and doing all of those things with love, dignity, humility, kindess, and generosity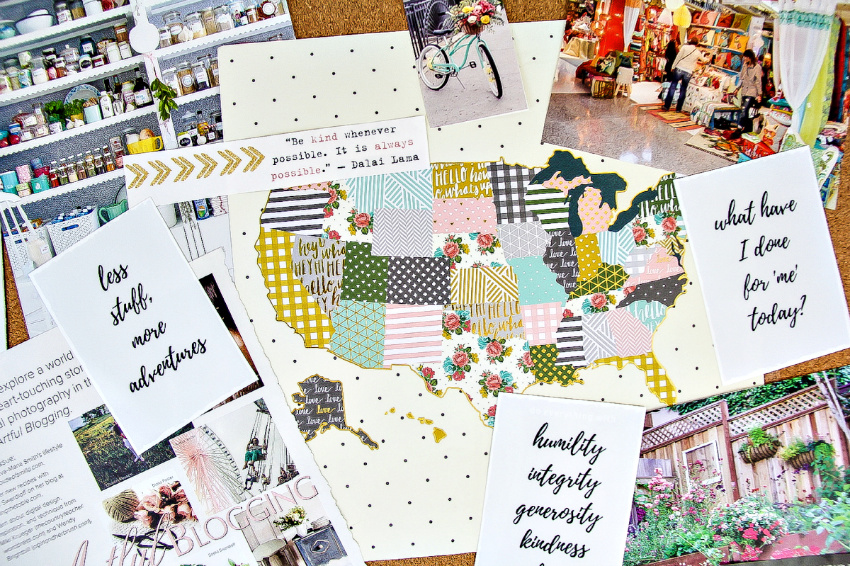 Please pin this post for later: