One of the most romantic hikes in Southern California is to Heart Rock in Crestline, located in the San Bernardino Mountains.
I'm not really a red rose and fancy dinner kinda gal when it comes to Valentine's Day (or any day for that matter). Some girls love that, but not me. Sure, it might make me seem a little ungrateful, but I just don't like 'stuff' and fancy things. So, having a man in my life who not only gets that about me but fully embraces it, is the most wonderful feeling.
Last week I shared a little about our belated Valentine's Day celebration from last year to the Poppy Fields and Poppy Festival.
This year after dropping the kids at school we drove over an hour north to hike to Heart Rock in Crestline in the San Bernardino Mountains. If this isn't one of the most romantic hiking destinations I don't know what is … and perfect for Valentine's Day. The only reason we did it a couple of days early was that we were expecting rain the following day and had already read that the trail can be slippery, so we wanted to get ahead of it.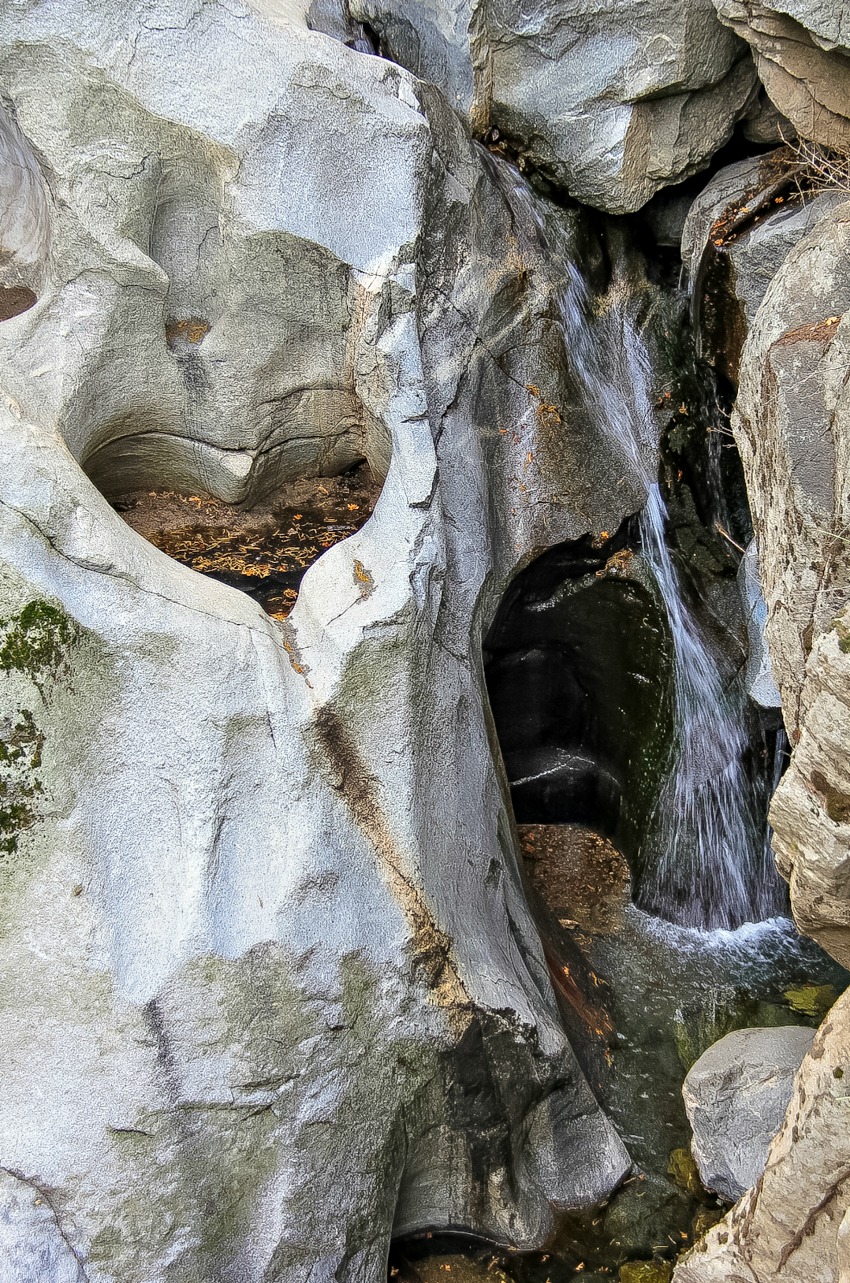 Yes, it really is a heart. And, if you are game enough (not me though), you can walk over the top of the waterfall to the other side and shimmy across the rocks to get inside the rock above the heart. Perfect photo op, but after watching a lady trying to get back out of there, there was no way we were going to try it.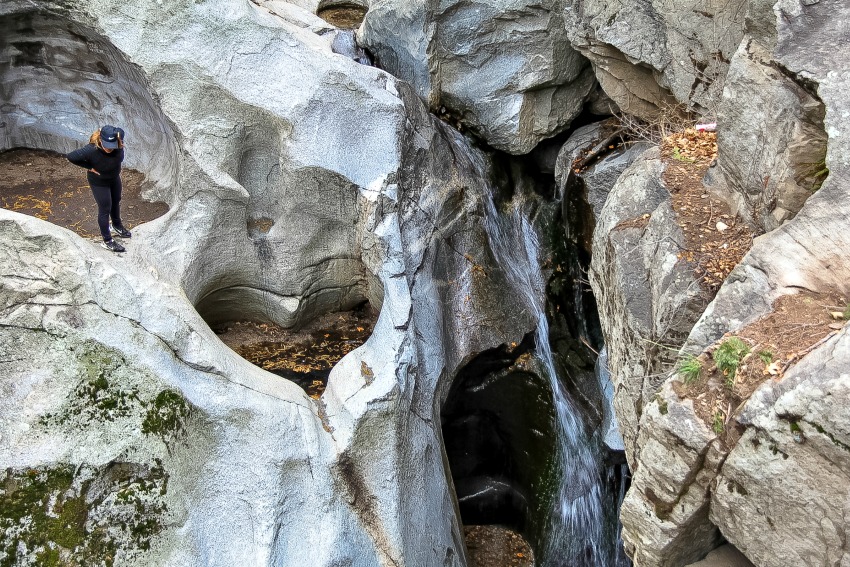 How To Get To Heart Rock in the San Bernardino Mountains
Getting to the parking area to hike to Heart Rock can be a little tricky. The drive through the San Bernardino mountains is beautiful though. The views are magnificent, but the once we reached an elevation of about 4000 feet the fog well and truly set in and it wasn't until we drove through the town of Crestline and started our descent to the hiking trail that it cleared up again.
We followed the directions from hikespeak.com, but of course, once we arrived at the destination we saw that the gate was closed and kept driving. It wasn't until I turned back around, re-read the directions, and then spotted the dirt road that veers off past the gate that we figured that step out though. We then pulled into the first dirt lot to park the car and started our hike from there. You can drive a little further though and there is another dirt parking lot to the right, and if the gate is open at the end of that trail you may be able to drive all the way to the tree marker on the road that points down to Heart Rock, from there it's only a couple of minutes to walk. We wanted to get in a decent walk though, so hiked the dirt trail to Heart Rock, and then walked the road back to the car again.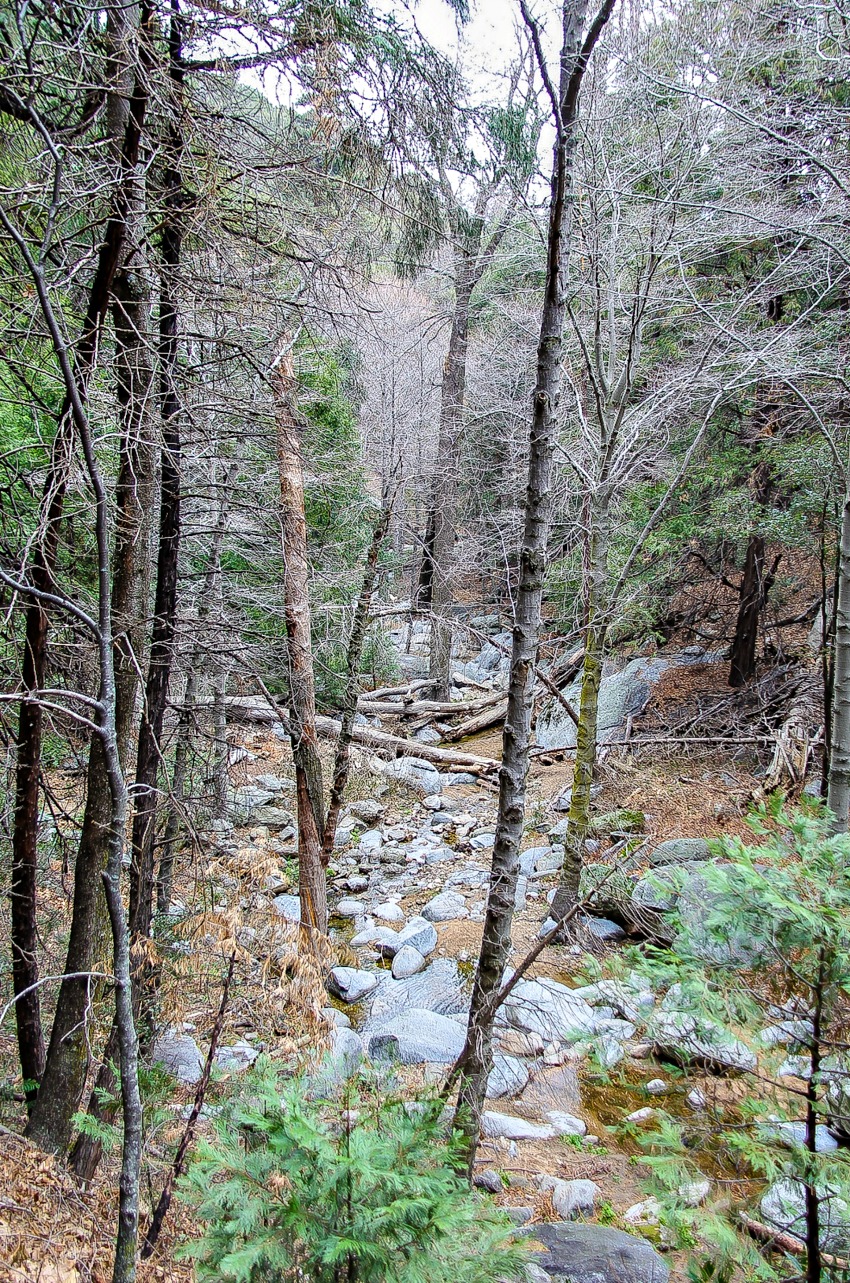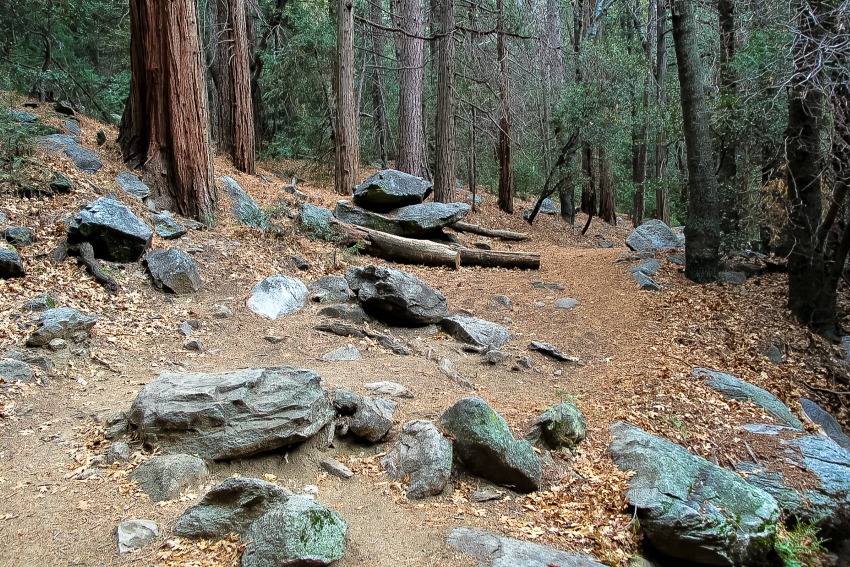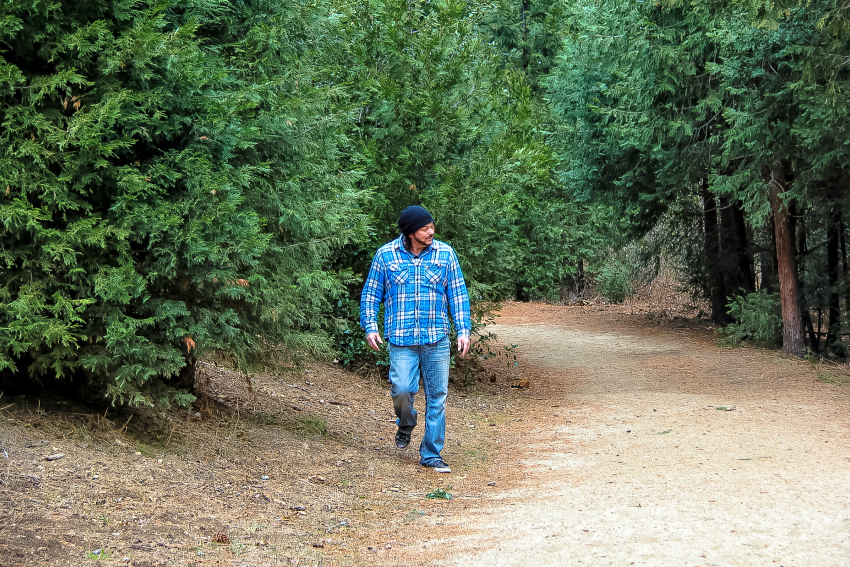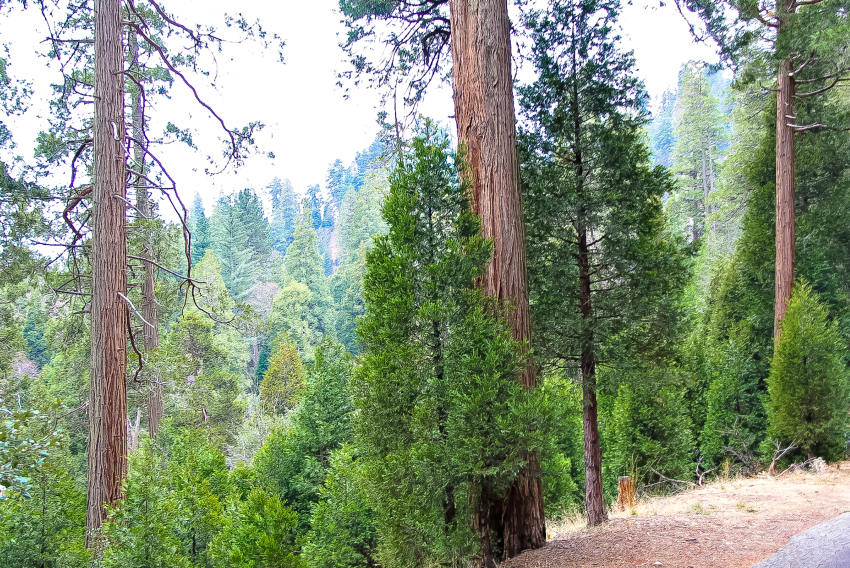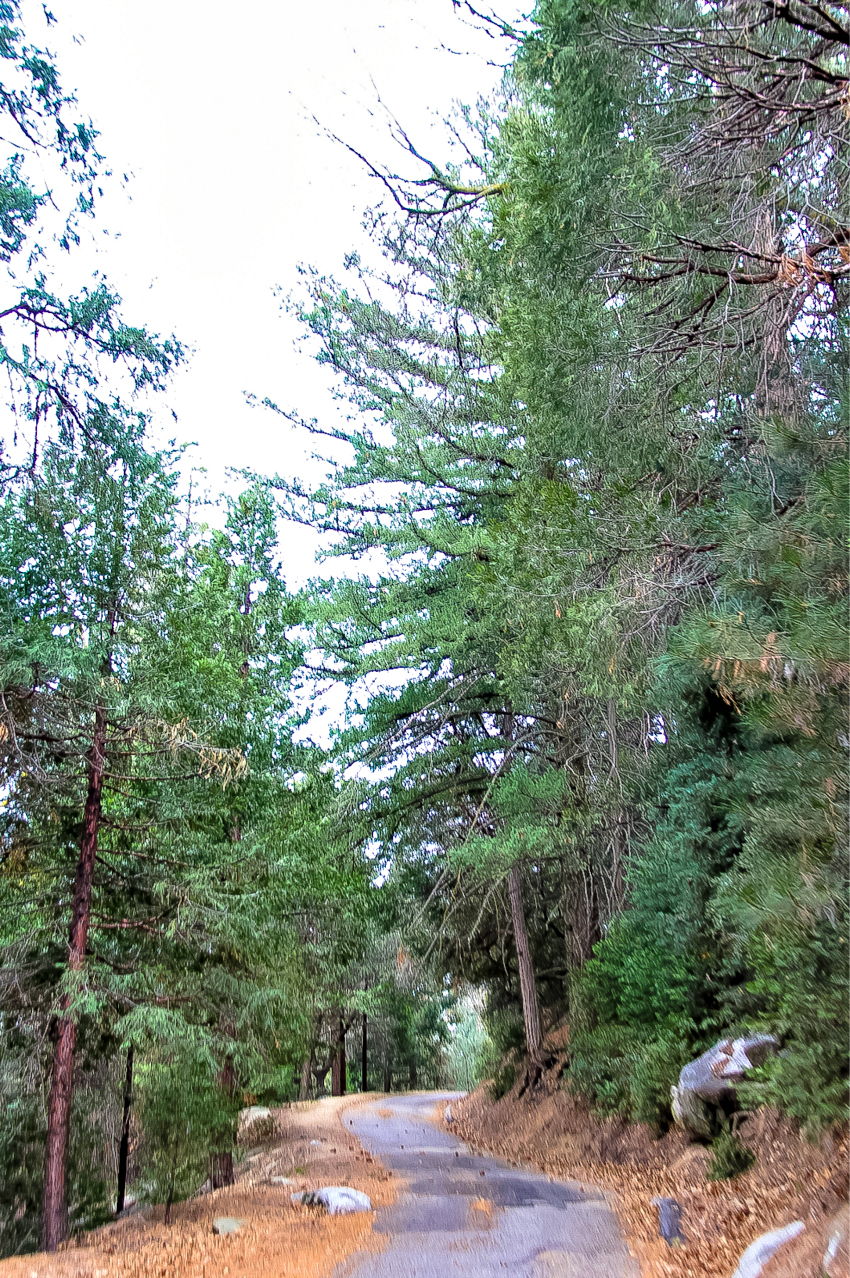 It was a very pretty walk. I was surprised it was so green at this time of year. It was windy and a little chilly though. Thankfully my son hardly ever cleans his sgear out of my car and I found a hoodie in there to wear.
There are many other trails and towns to visit in the area. We cannot wait to get back up the mountain to explore more, especially once spring arrives.
Let me know if you visit this spot and what you thought.
Please pin this post for later: