Another of my crafty projects while I was in Australia was to get my cross stitch thread organized. I know, this is not the type of thing most people do on vacation (or even take on vacation), but as you may well know by now, I'm not most people ha ha.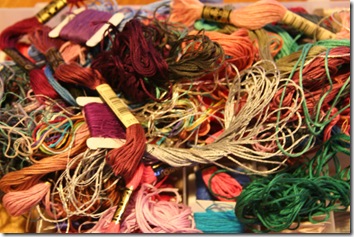 I was working on a project while I was over there (more details to come on that) and this is the haphazard mess I had to sift through to find the colors I needed. So a quick trip to the craft store and an hour or two of winding bobbins and I flew home with this: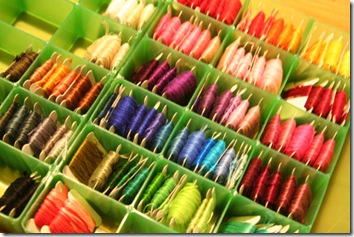 Not only can I see all of my beautiful colors at a glance but the thread names and numbers are now on the bobbins in case I run out of a color.
It feels great to be organized.
Most craft stores such as Joann's and Michaels carry floss bobbins and floss organizers, but if you aren't sure what you are looking for check them out here