This delicious baked chicken and bell pepper pizza combines two recipes in one. Make them on their own, or join them together as we did.
Disclosure: I was invited to be a brand representative for Ragú® and have been compensated for this post for SocialStars. All opinions are my own. http://crowdtap.com/brands#ragu-1 #NewTraDish
We love pizza night around here. Occasionally we splurge and order out, but mostly we make it at home. The kids prefer plain cheese, or occasionally they will branch out and have a little ham and pineapple or pepperoni on theirs. I prefer 'stuff' on mine though.
Tonight I made this baked chicken and vegetable pizza for dinner.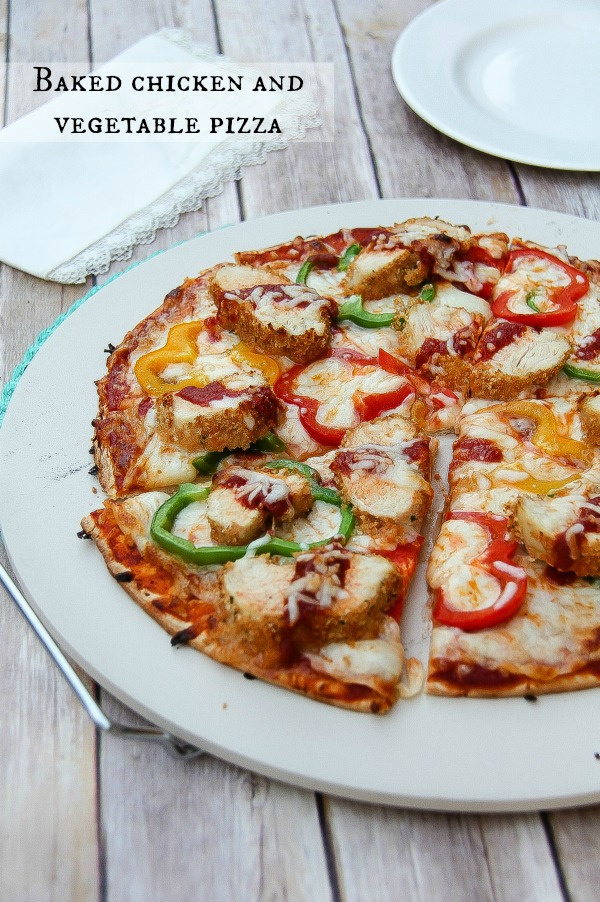 While I enjoyed this immensely, the kids had their regular cheese pizza, with baked chicken on the side.
Note: This recipe was adapted as a new TraDish from two Ragú® recipes – Oven Baked Chicken Parmesan and Chunky Gardenstyle Pizza.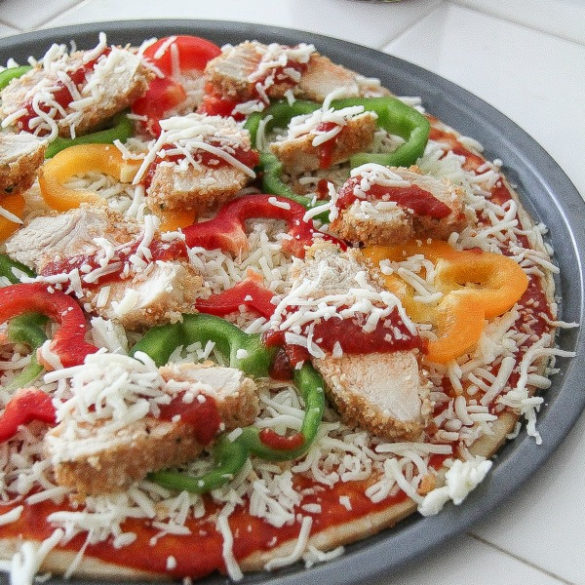 Ingredients
For the pizza:
1 (10-in.) prebaked pizza crust
3/4 cup Ragú® Old World Style® Sauce
Bell peppers - red, green and orange - sliced
1 cup shredded mozzarella cheese (about 4 oz.)
For the baked chicken:
1/3 cup Italian seasoned bread crumbs
2 boneless, skinless chicken breasts
1 egg, beaten
1/2 cup Ragú® Old World Style® Sauce
1/2 cup shredded mozzarella cheese
Instructions
Preheat the oven to 400F.
Dip the chicken in egg, and then in breadcrumb mixture, turning to coat.
Lightly spray a shallow baking dish and bake the chicken for 20 minutes. Set aside to cool while you prepare the rest of the pizza.
Spread the Ragú® sauce on the pizza base and top with mozzarella cheese. Arrange the bell peppers on top.
Slice the baked chicken.
Place the chicken on top of the pizza. Add a little more Ragú® sauce and mozzarella cheese over the chicken pieces.
Bake for 10 minutes.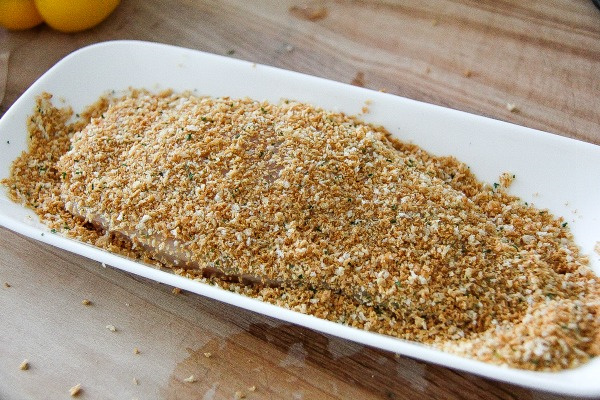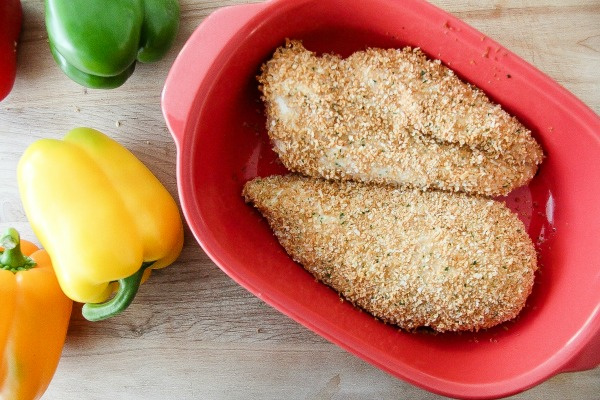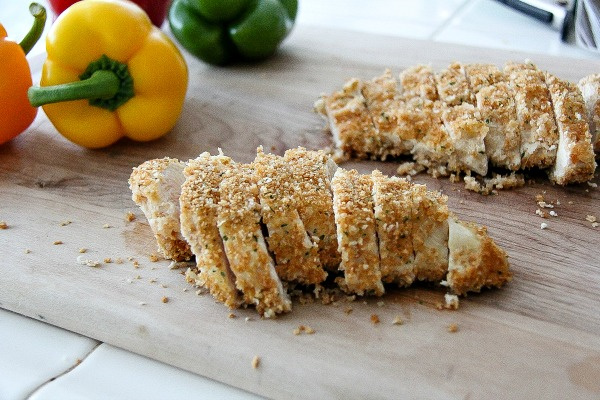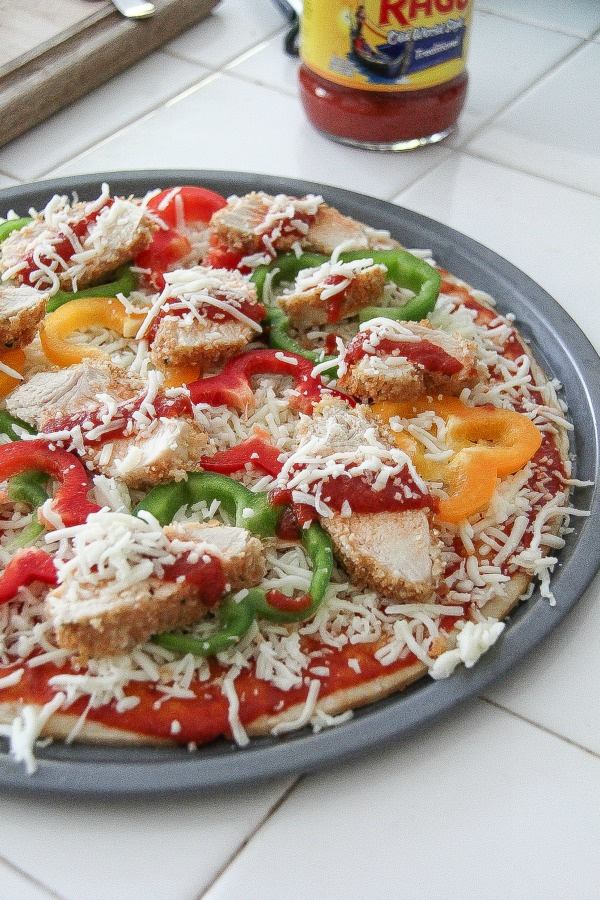 Please pin this post for later: