Recipes with biscuits make comfort food and holiday cooking so easy. We've included frozen biscuits in breakfast, dinner, and dessert recipes.
I created these recipes with the help of Ann's Biscuits for 5 Minutes for Mom. They include delicious comfort food and are the perfect recipes to enjoy during fall and Thanksgiving.
Recipes with biscuits
Slow cooker chicken chili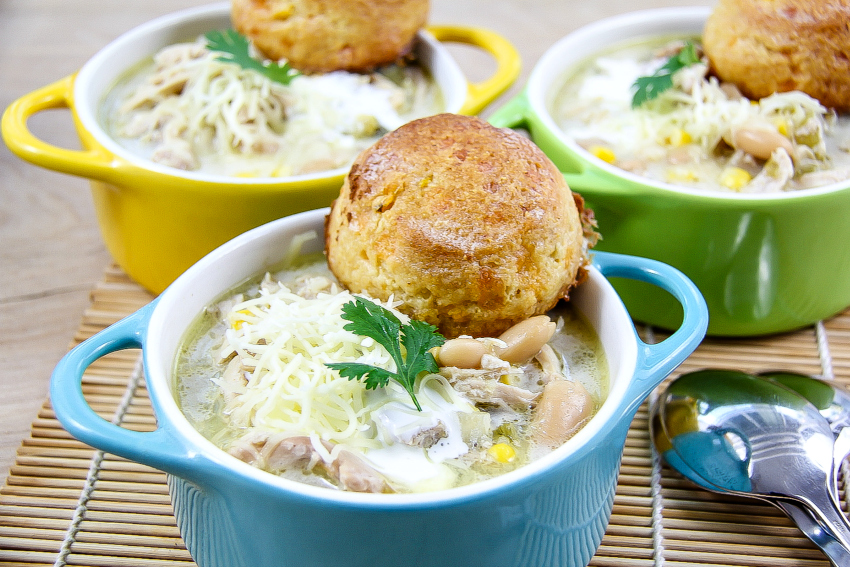 This slow cooker chicken chili with fire-roasted cornbread biscuits is the perfect comfort food meal any time of year. You will especially want to add it to your fall and winter meal planning.
Cinnamon apple pie breakfast bake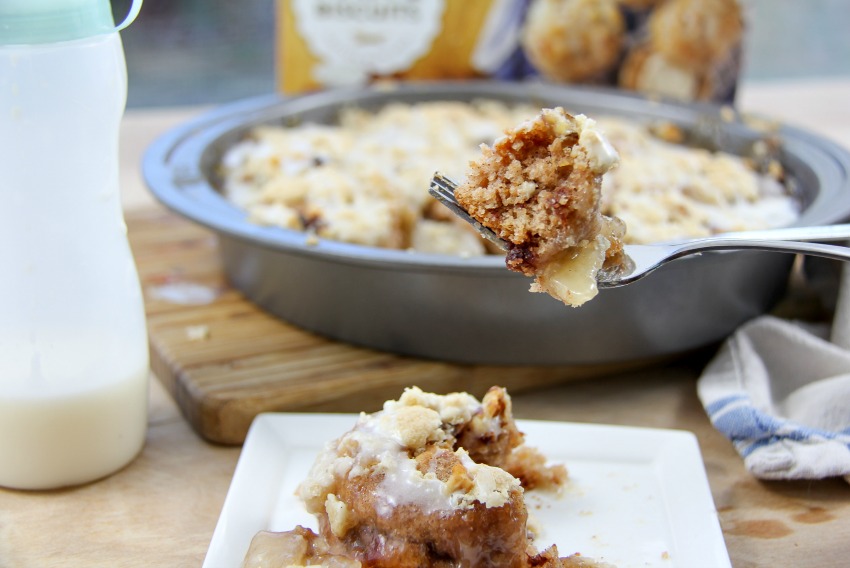 This cinnamon apple pie breakfast bake is easy to make and is perfect for weekend brunch. It may not be the prettiest dish, but it will certainly be one of the tastiest.
Skillet chicken pot pie with biscuits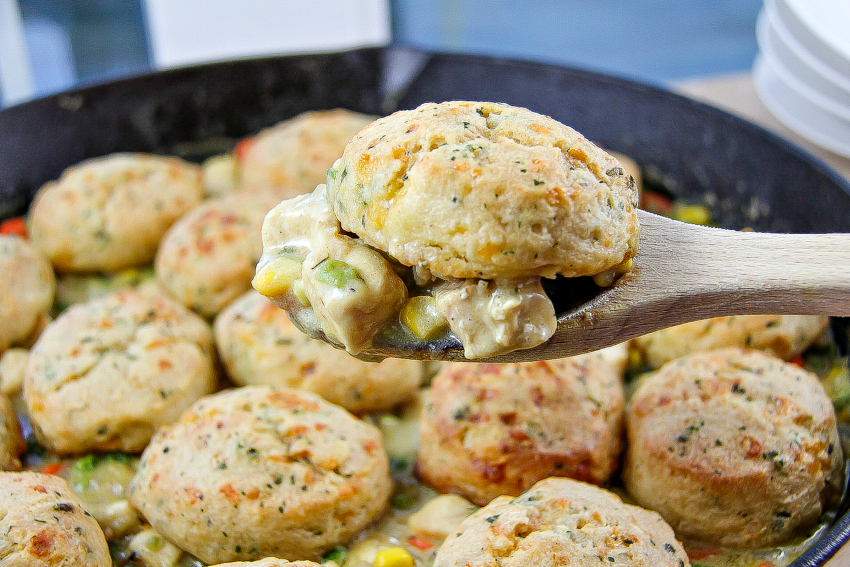 This easy skillet chicken pot pie with biscuits requires only one pan, making dinner and cleaning up a breeze. Pot pie is the perfect comfort food as the weather gets colder and you will love this one.
Cranberry white chocolate cheesecake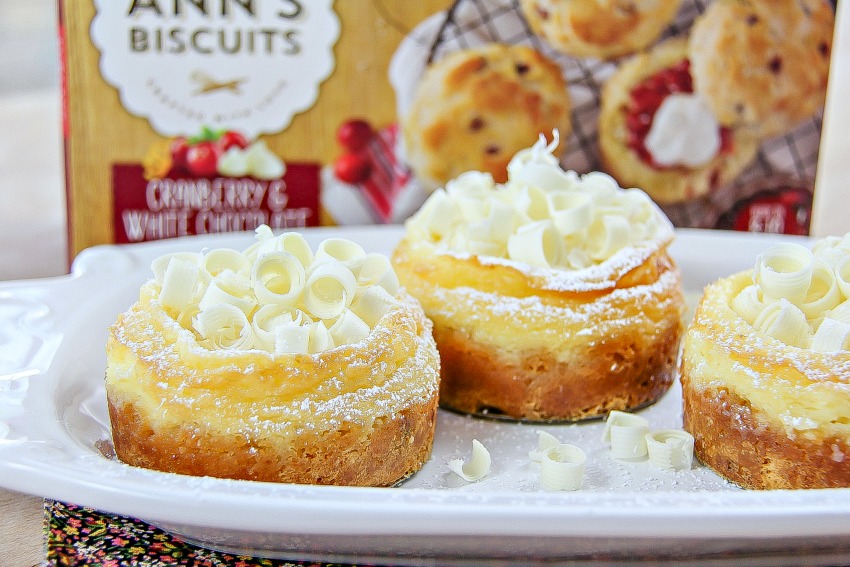 These mini cranberry white chocolate cheesecakes are perfect for any occasion. Did you know that you can use frozen biscuits to make a delicious cheesecake base? Grab my recipe to make these delicious baked mini cheesecakes with a white chocolate cranberry biscuit base.
Please pin this post for later: