We have a round-up of fun fall crafts for kids to make this year. These are perfect for fall parties or Thanksgiving activities for the kids.
Fall crafts
Scarecrow jars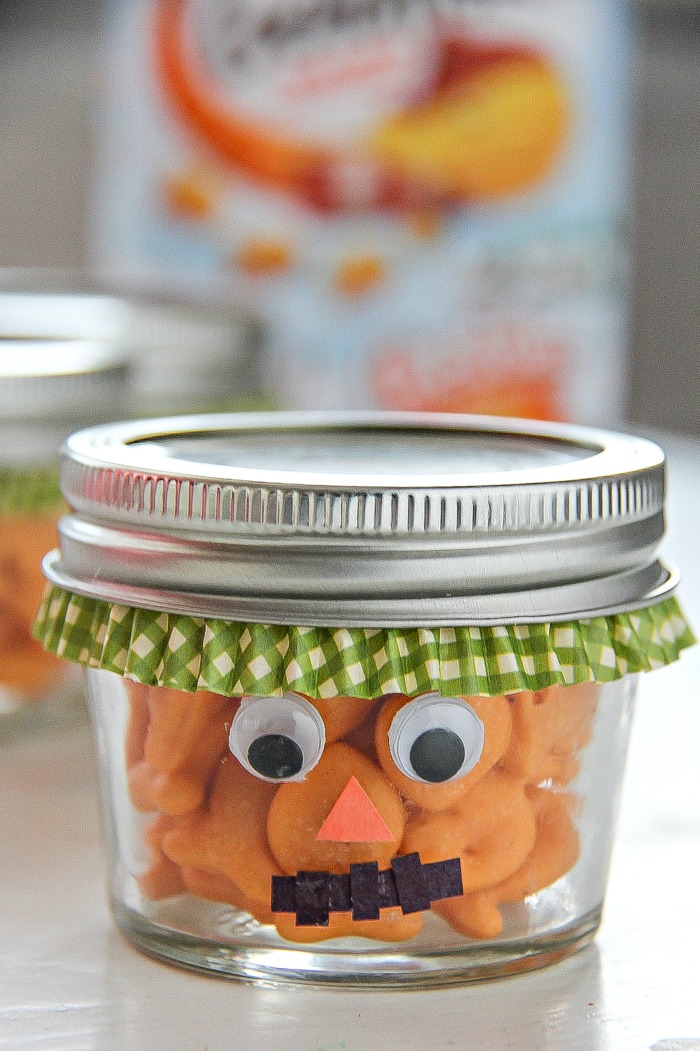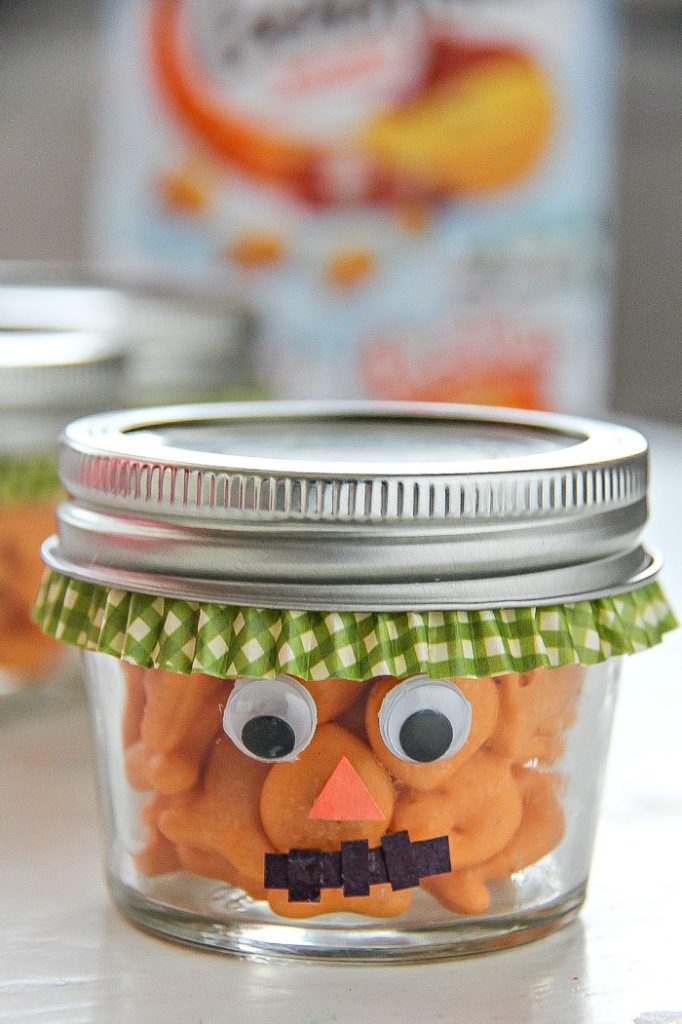 We have two fun scarecrow jar crafts to choose from. The kids are going to love these, especially when they are filled with their favorite treats.
Fall paper plate crafts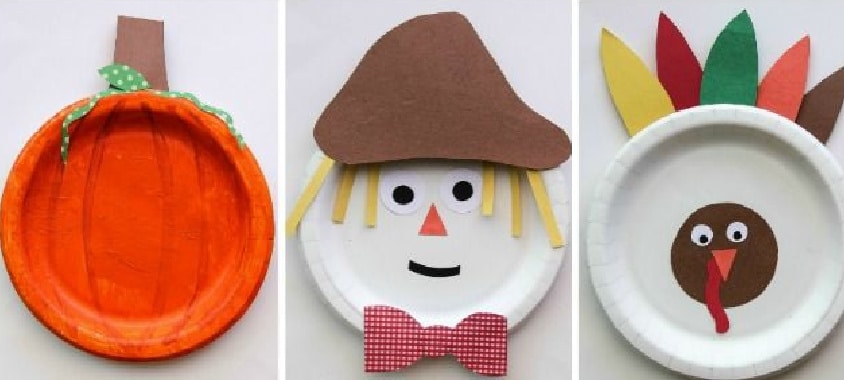 We have 6 adorable fall paper plate crafts to choose from. All you need is scissors, paint, paper, and glue to decorate these paper plates.
Fall tree craft ideas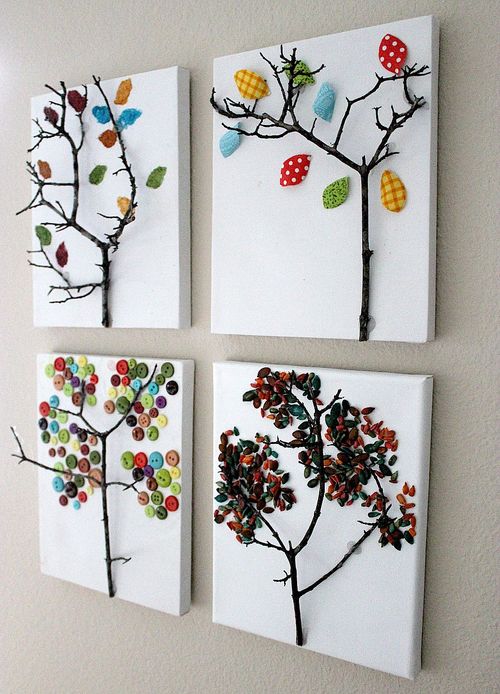 We have four fun fall tree craft ideas for kids to make. Make just one, or make all four. This is a great way to use branches that fall down during windy days.
Apple stamped banner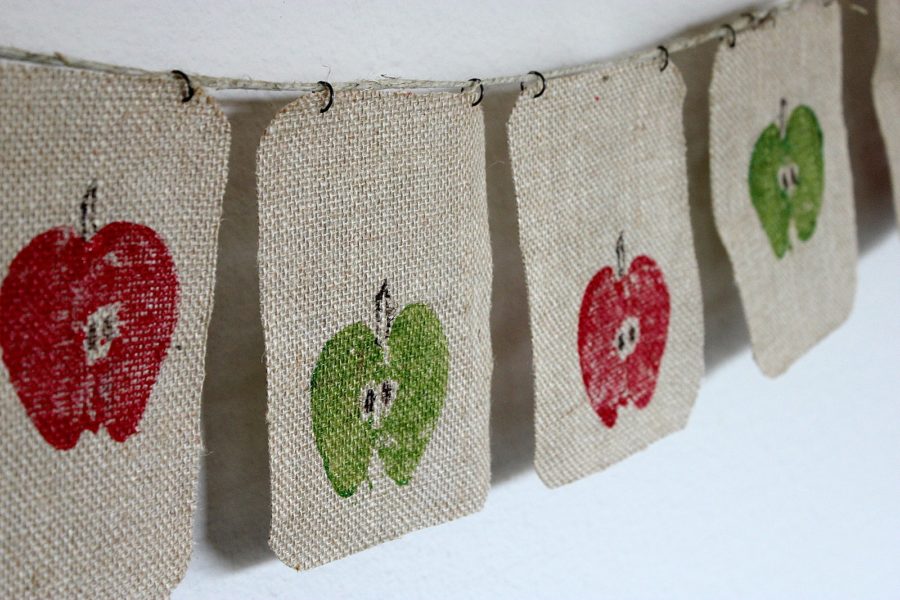 This burlap banner that has been stamped with painted apples is a fun project for you to make with your kids. Have them paint and stamp the apples, draw on the stem and seeds, and you can assemble the banner to decorate your home for fall. You can find my instructions for making your own stamped apple banner at Multiples and More.
Disguise a turkey craft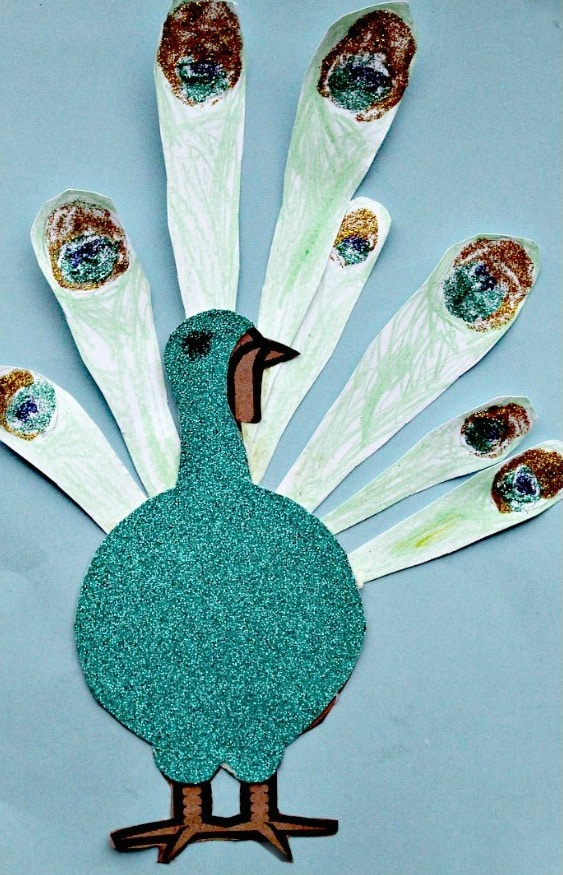 In school, the kids had to disguise turkeys to look like something else before Thanksgiving so they wouldn't be eaten. The twins disguised their turkeys as a peacock and a pirate.
Hand-stitched fall cards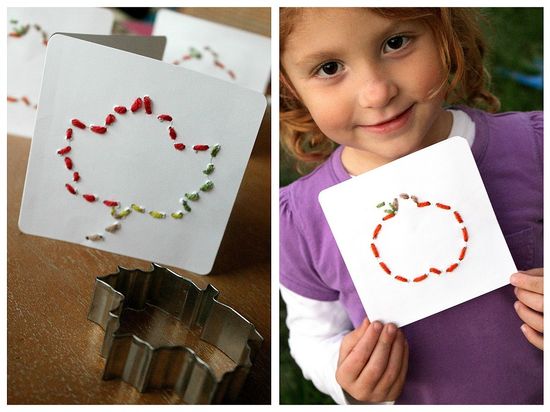 These hand-stitched fall leaf and pumpkin cards are so much fun for kids to make and gift. They can make cards for family and friends and learn how to send them in the mail. Plus, this is a great hand-eye coordination activity for them.
Fall handprint tree art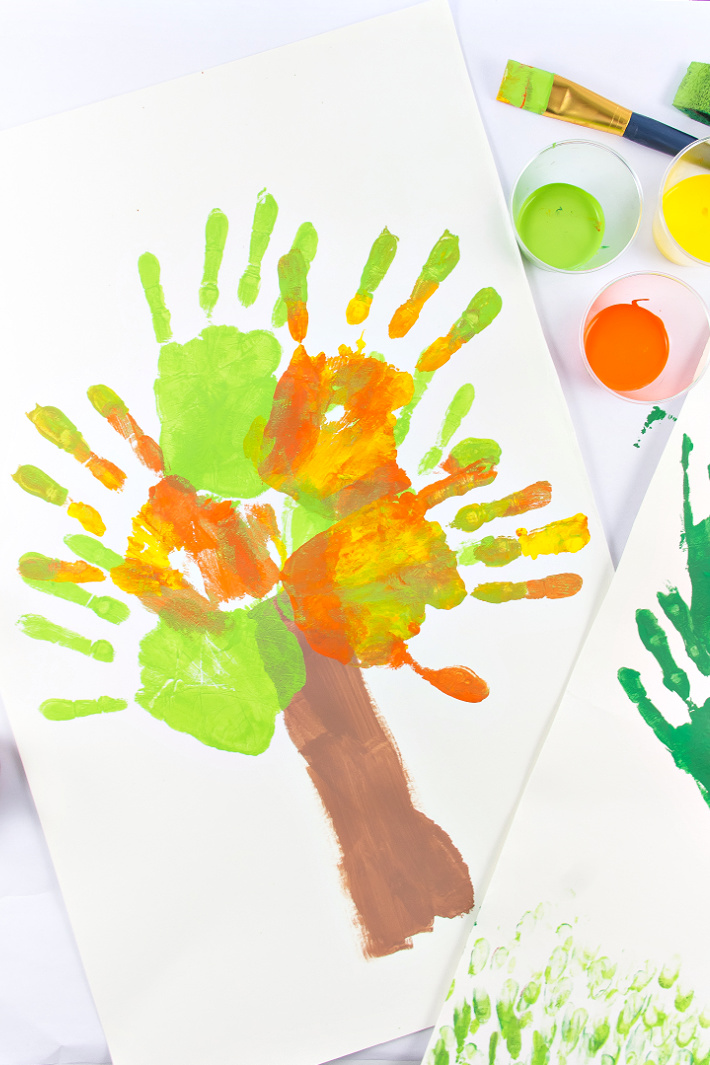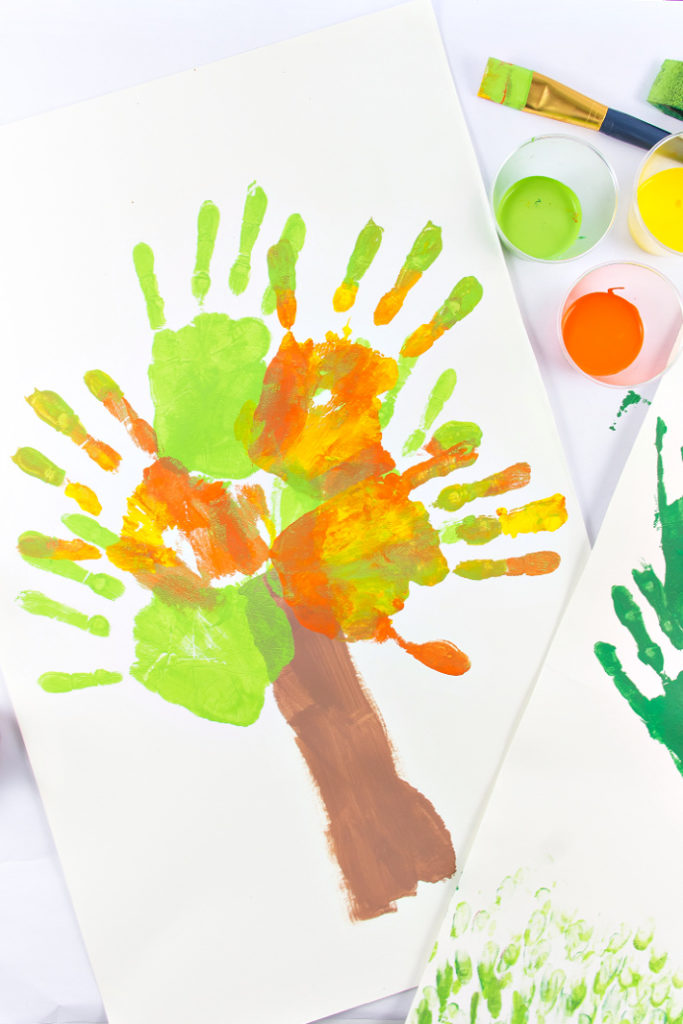 Kids are going to love getting messy with this fall handprint tree art. Use all the pretty colors of fall to make beautiful trees of your own. I'm sharing instructions over at Kids Activities Blog.
Bark, pine needle and leaf rubbings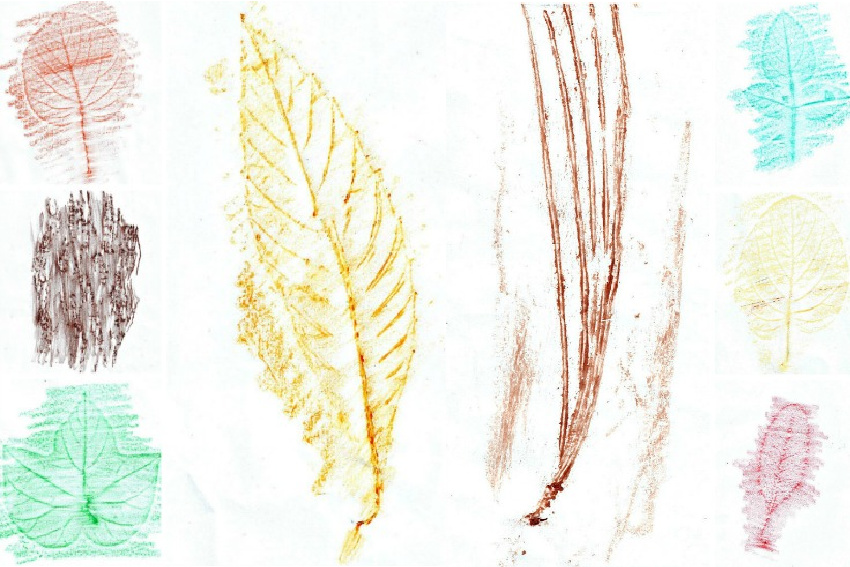 With leaves falling, pine needles on the ground, and trees covered in bark, fall is the perfect time to take the kids outside with crayons and paper to do rubbings. You can grab all my details on how to do nature rubbings with the kids at Multiples and More.
Thanksgiving handprint tree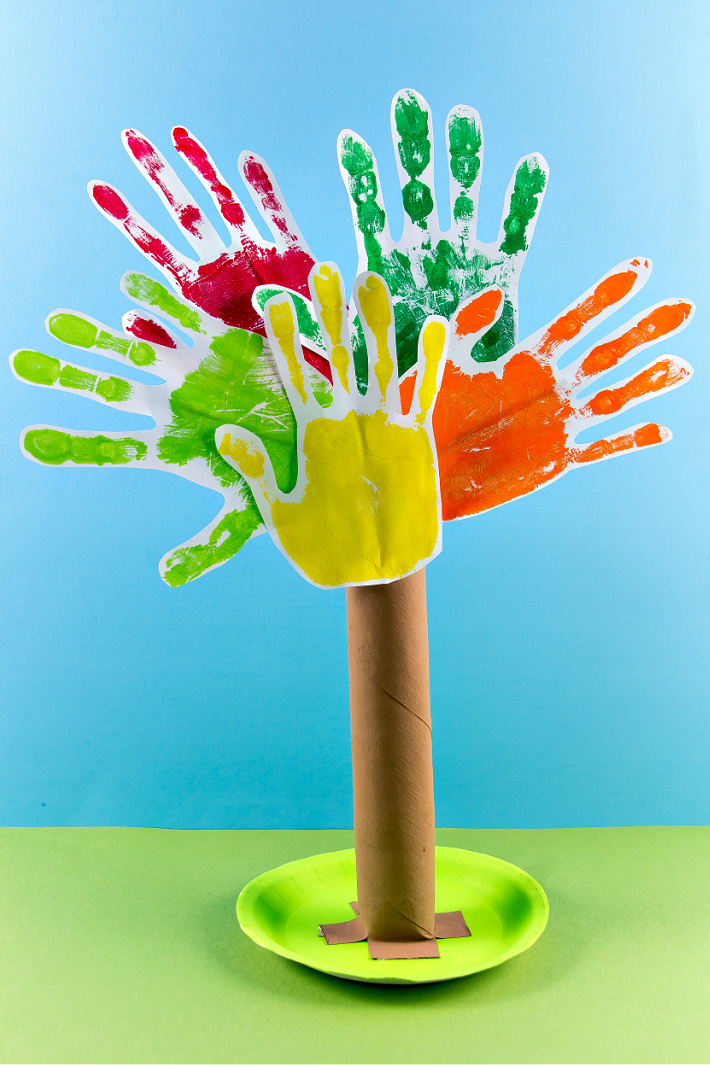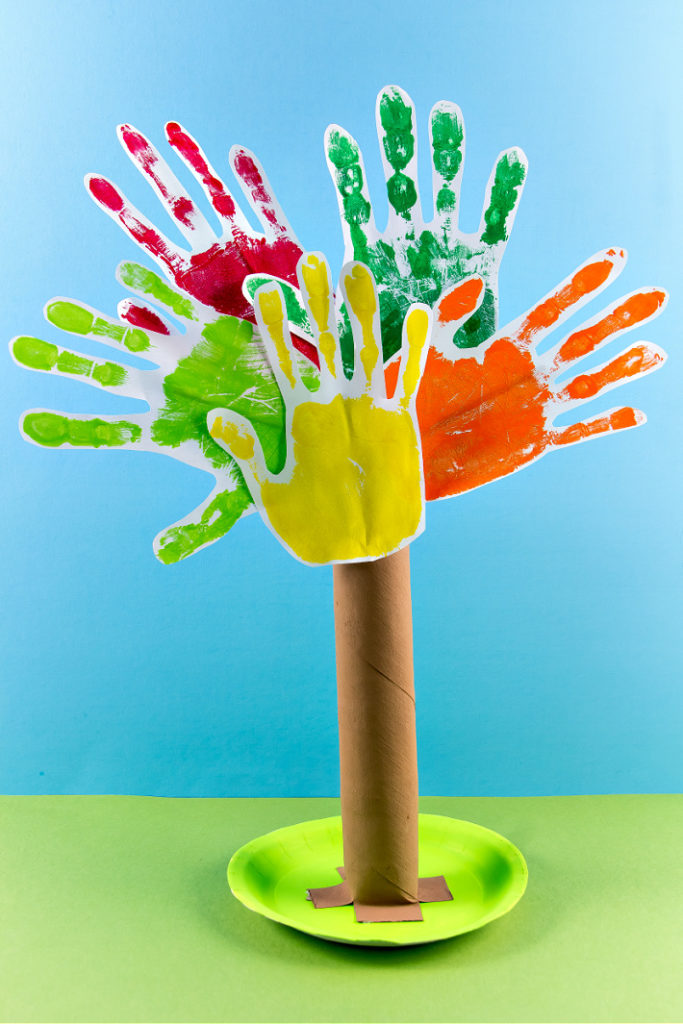 We showed you a handprint tree art project above, but this handprint tree is perfect for Thanksgiving. Have the whole family make handprints and then write what they are thankful for on the back.
Handprint and footprint turkey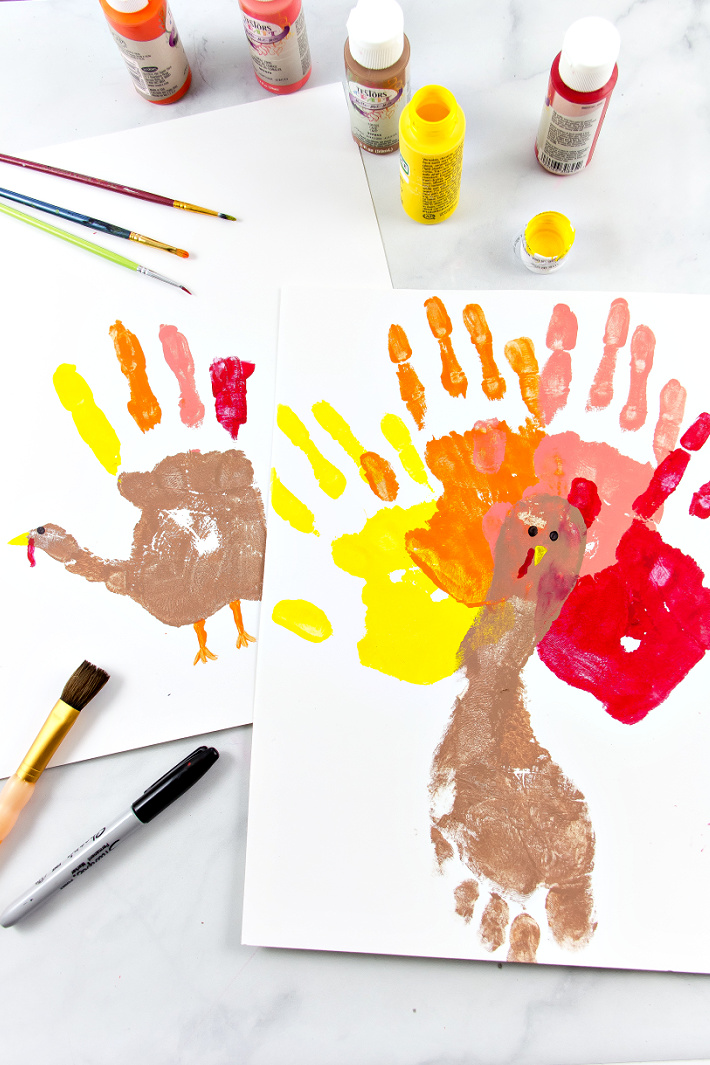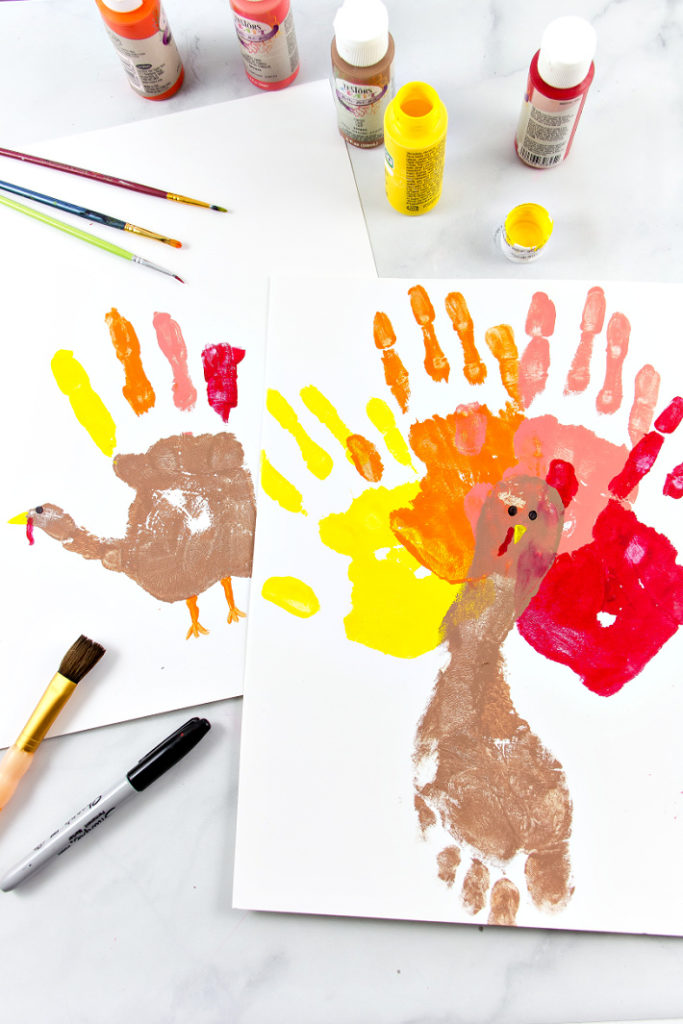 The whole family will love this project doing handprint and footprint turkey art. It's a great way to track kids' growth progress year after year, but you can also make a whole family of handprint and footprint turkeys to frame and hang on the wall.
Please pin this post for later: