If you are planning a road trip along the central coast of California, you'll want to stop at these locations in Carmel-by-the-Sea, Pebble Beach, and Big Sur.
Disclosure: We were invited to spend time at Carmel-by-the-Sea. Our stay at Hofsas House, meals, and wine walk passports were complimentary.
Over the summer last year I shared part of a trip we took to Carmel. I promised to come back and share the second half of our vacation and then life happened and it took longer than expected.
After we left Holman Ranch we headed to Carmel-by-the-Sea to stay at Hofsas House and explore the coast for a couple of days.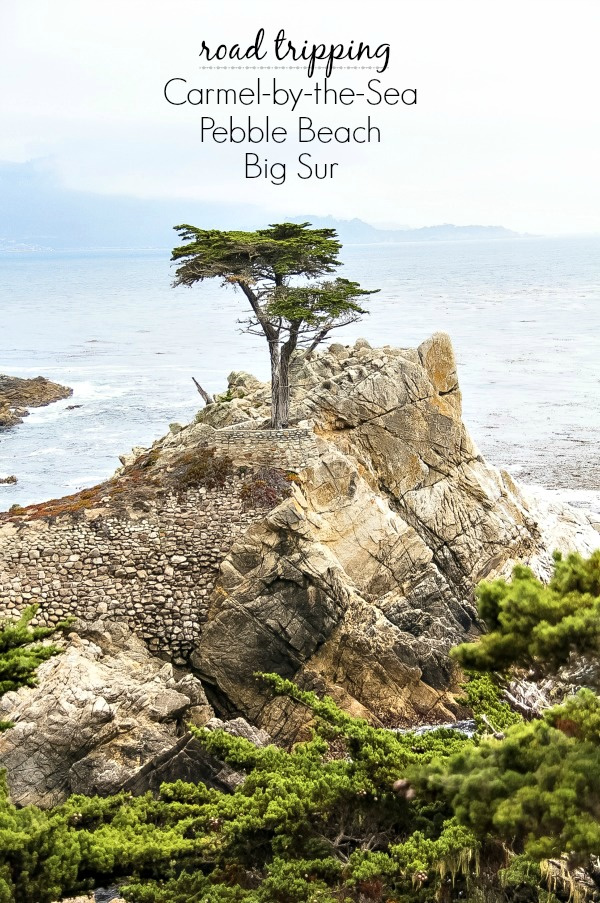 We had a few hours to spare between checking out of Holman Ranch and into Hofsas House and wanted to make the most out of our short getaway so we headed straight to Pebble Beach and the 17-mile drive.  I have done this drive before but it's always nice to create new memories.
Thank goodness it wasn't an overcast day, the flowers were in bloom and the view just perfect.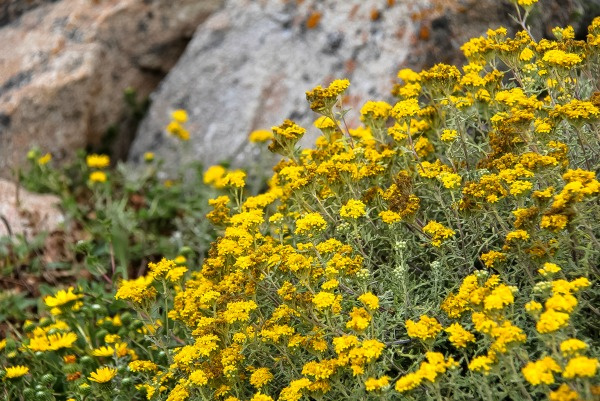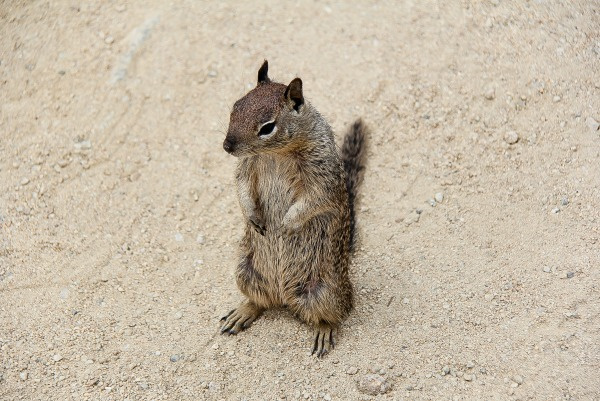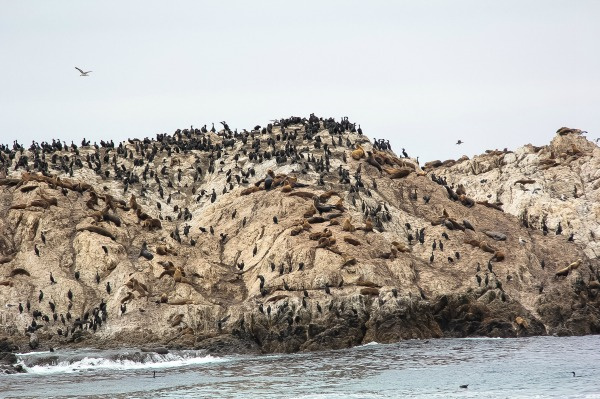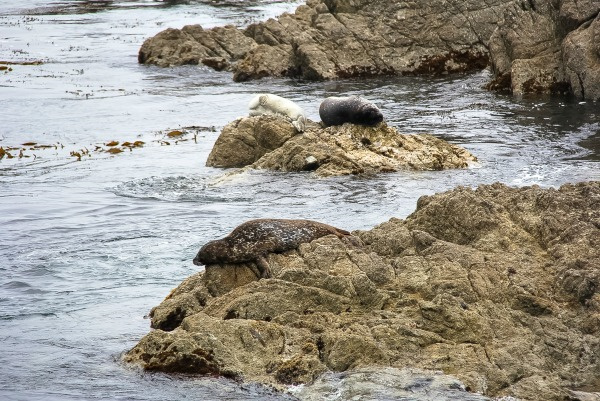 After leaving Pebble Beach we drove into Carmel and enjoyed a lovely lunch at The Grill, and just in case you go there, the Grilled Salmon BLT is amazing.
Hofsas House Carmel
From there we checked into Hofsas House. If you prefer modern decor, big-screen televisions and all the bells and whistles of modern hotels then Hofsas House is not for you. If you love a boutique hotel with amazing service and decor that is more representative of a hotel in Carmel, then you will absolutely love it here. For me, this is a place I would visit time and again.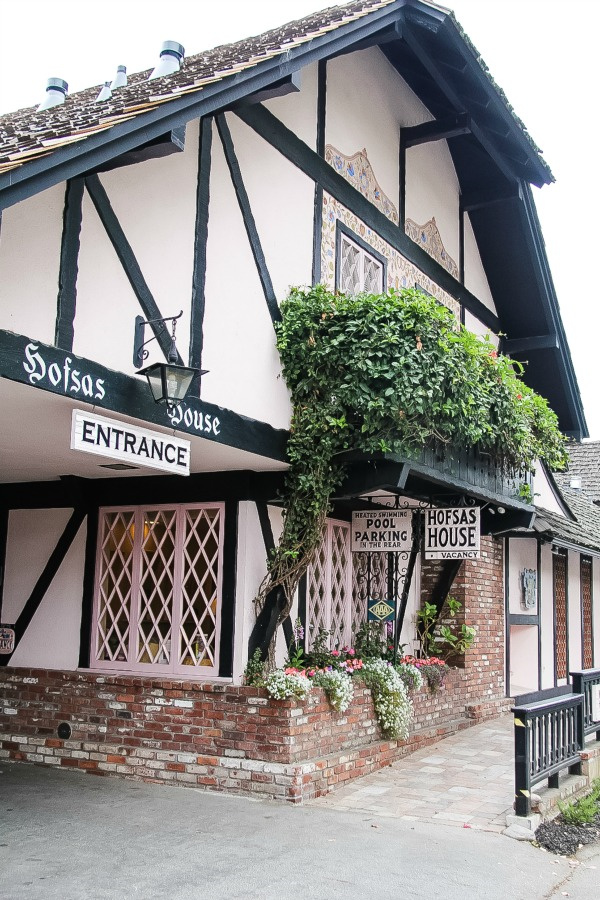 Hofsas House is a family owned and operated hotel that is in walking distance to everything Carmel has to offer.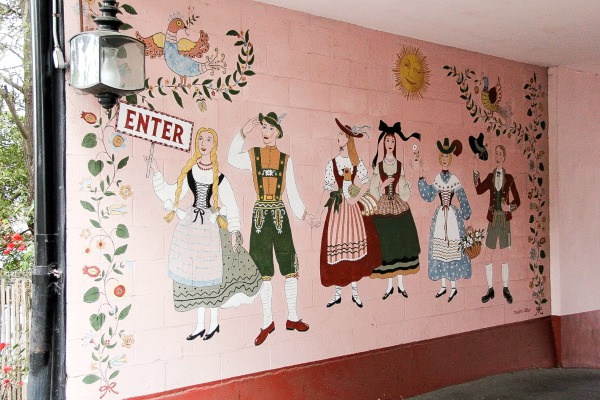 All rooms are one-of-a-kind, the service is beyond exceptional, and they offer personalized planning for your stay.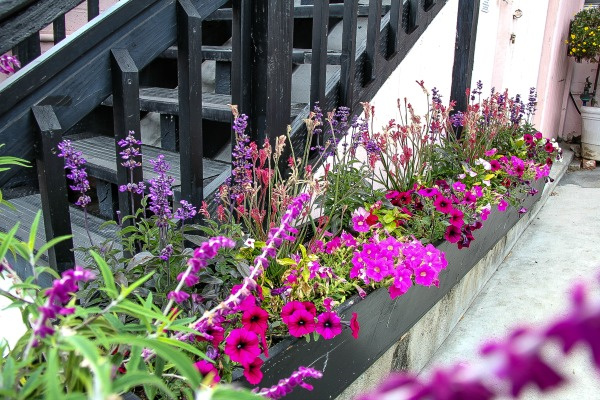 One our way to the hotel I had commented how lovely it would be to sit down and relax with a glass of white wine and cheese from The Cheese Shop, which I remember quite well from when I lived in the area. The first thing I spotted in our room when we checked in was a bottle of chilled local wine and a selection of cheese from The Cheese Shop. This was one of the many services they offer called the Monterey Wine & Cheese Pairing.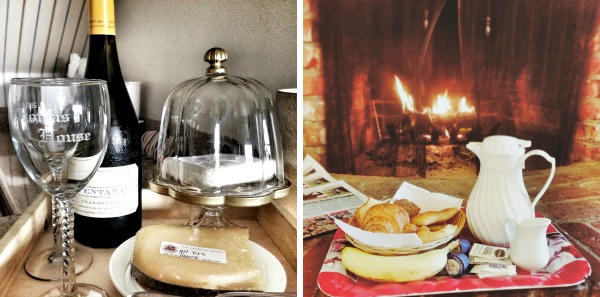 There is a complimentary continental breakfast offered in the morning which you must take advantage of. We stayed for two nights and each morning I went downstairs, chose a quaint tray, grabbed a selection of pastries and fruit, and afresh pot of coffee and went back to the room.
From the moment you arrive at Hofsas House you are treated like family.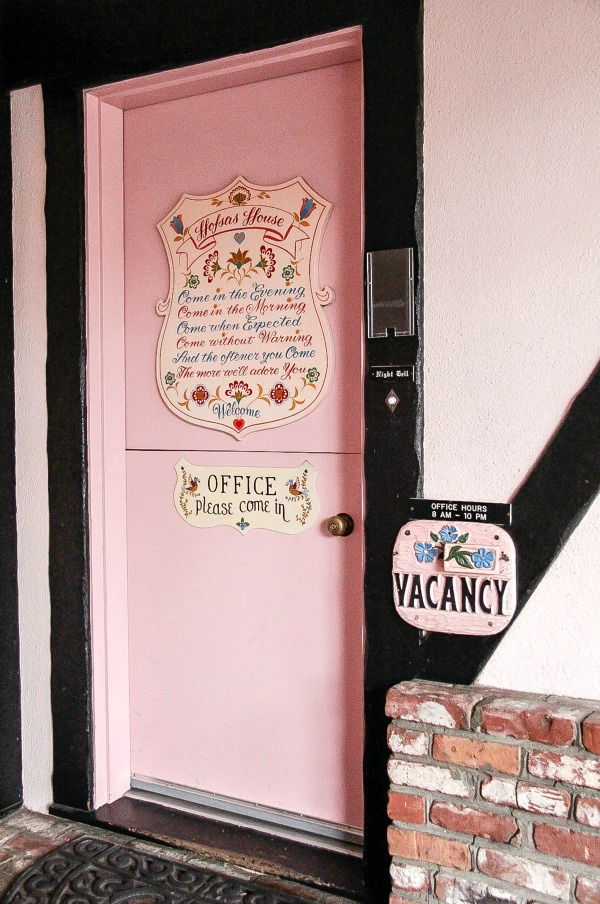 Concierge services
Beach fire and s'mores bundle – including blanket and flashlight
Bikes delivered to the hotel for you
Couples massages
Hiking packages
Romantic or birthday themed decor for special occasions
They can also schedule golf, dinner reservations and tickets to local attractions for you.
Although I knew that our stay at Hofsas House was complimentary, what I didn't know is that they had also pre-arranged complimentary dinners for us each night of our stay. There were also tickets for the Carmel Wine Walk so that we could experience some of what Carmel has to offer.
After we had checked in and relaxed in our room for a while we found out that dinner plans had been made for us at The Grill – the place where we had been for lunch earlier in the day. The staff were more than happy to change those reservations for us and new ones were made at The Beach House at Lover's Point. As soon as we walked in we were seated by the window and a selection of dishes were brought out for us to try. The black truffle gnocchi was amazing.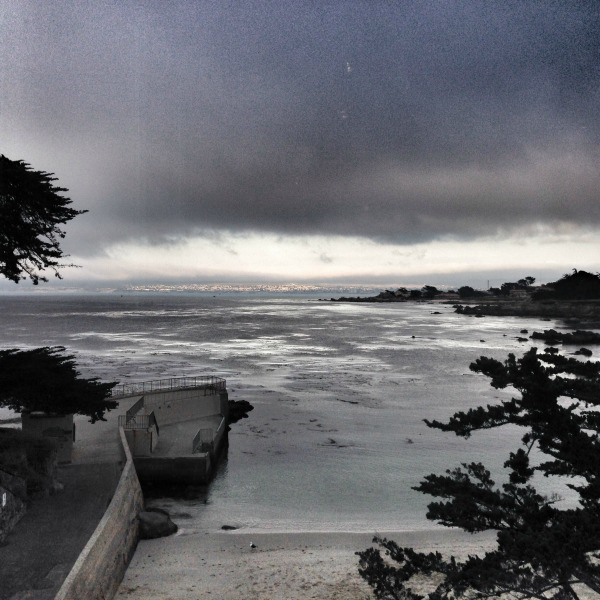 Carmel wine walk by the sea
The Carmel Wine Walk by-the-Sea™ Wine Tasting Passport is $65. You can choose up to 9 wine tasting rooms out of a list of 14 to visit. That price is per person, so if you decide to use it as a couple, then you can visit 4 or 5 tasting rooms.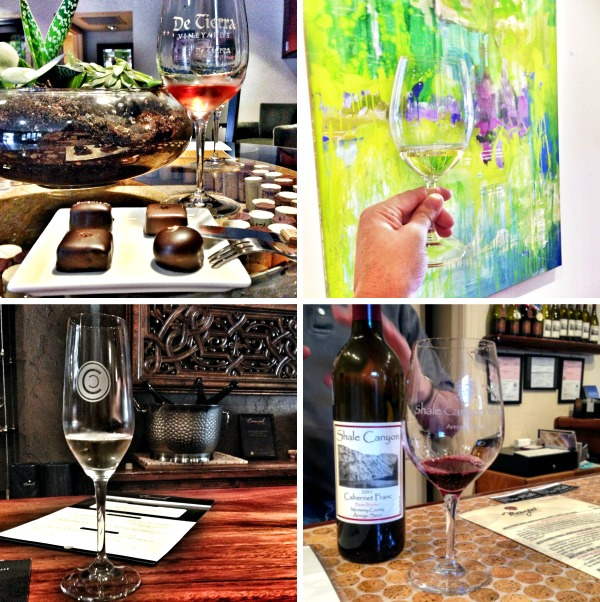 De Tierra Vineyards
Caraccioli Cellars
Figge Cellars Tasting Room
We went to three but enjoyed a leisurely stroll around Carmel. Our dinner reservations in the evening were at Anton & Michel; the rack of lamb was delicious, and the view of the fountain courtyard from the window was simply lovely.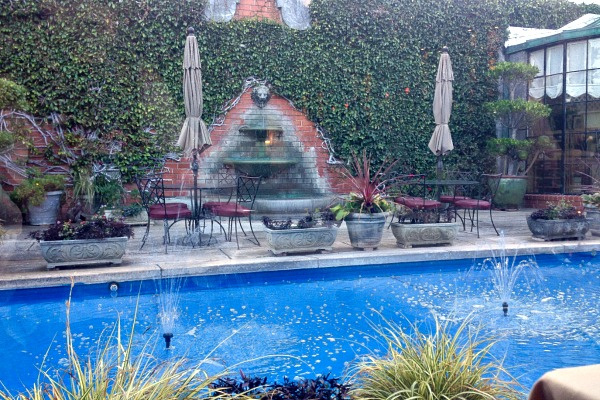 The following morning is time to make the trek home. Instead of taking the inland route like we had to make our way up to Carmel, we took the scenic (longer) route home via Highway 1 through Big Sur.
Big Sur scenic drive
Our first big stop (aside from me pulling over every 10 minutes for photographs) was lunch and a wander through the galleries at Big Sur Coast Galleries and Cafe. If you love art and sculptures this is a must-see and the views from the rooftop cafe are breathtaking. They make seriously good sandwiches too.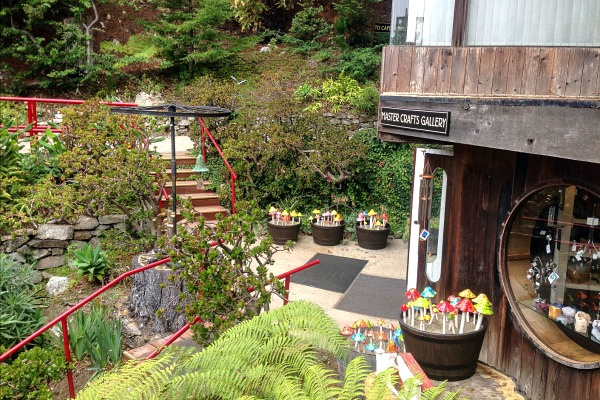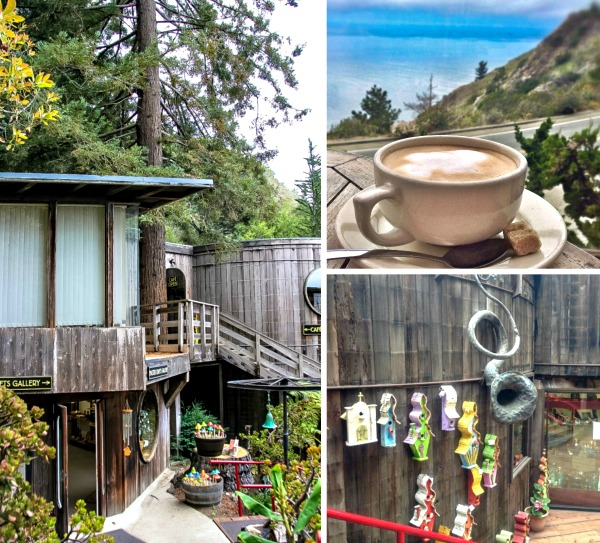 We made frequent stops along the windy road home. I love to stop and take photographs of bridges, beaches, and anything else that catches my eye. There are a lot of photos following and I hope they inspire you to take a trip here.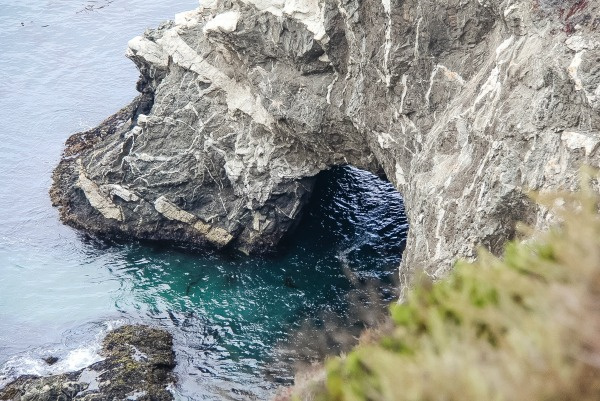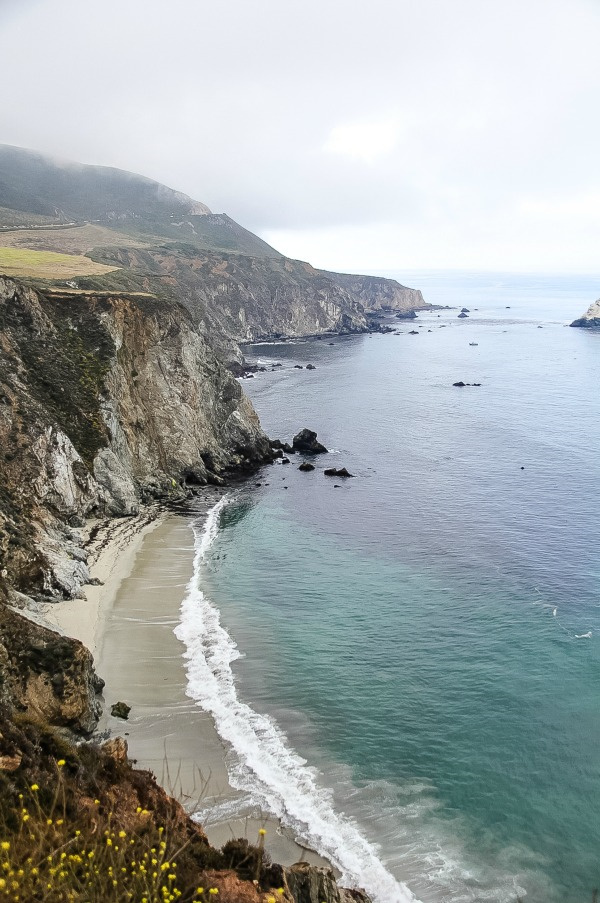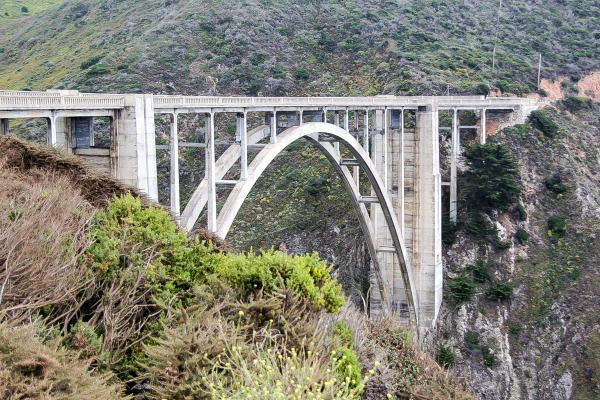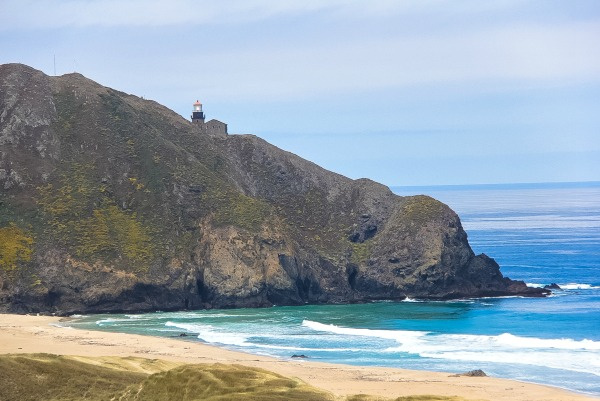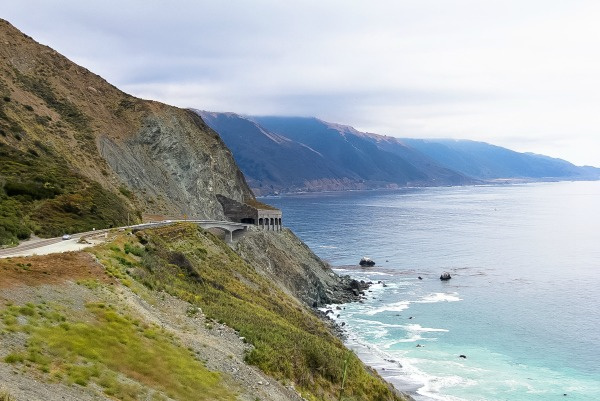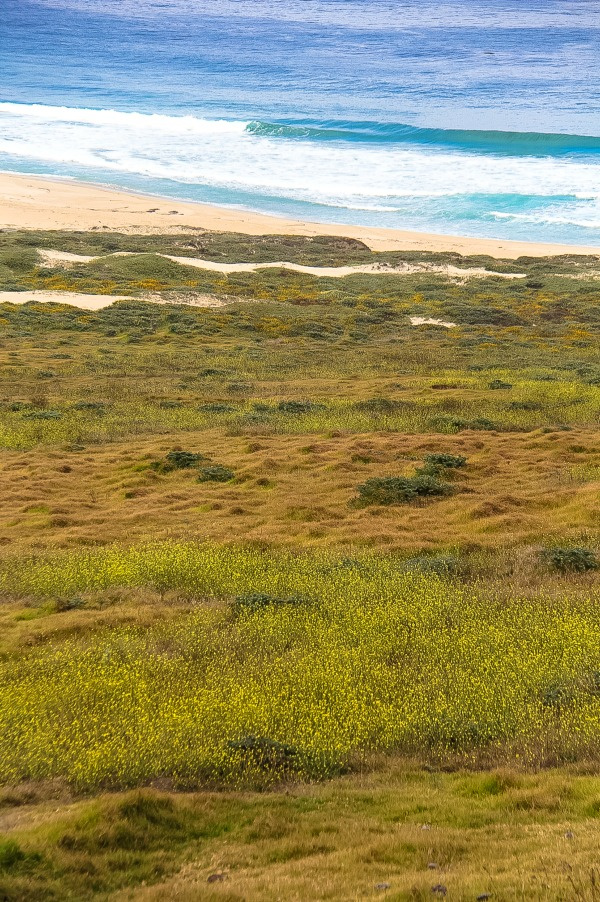 Our last big stop was to see the elephant seals at San Simeon. This is a big tourist attraction so bring your patience.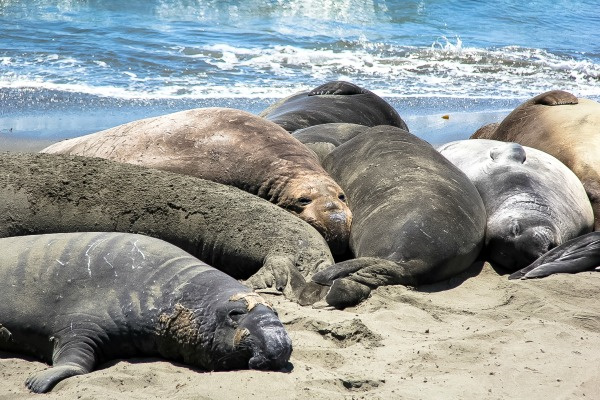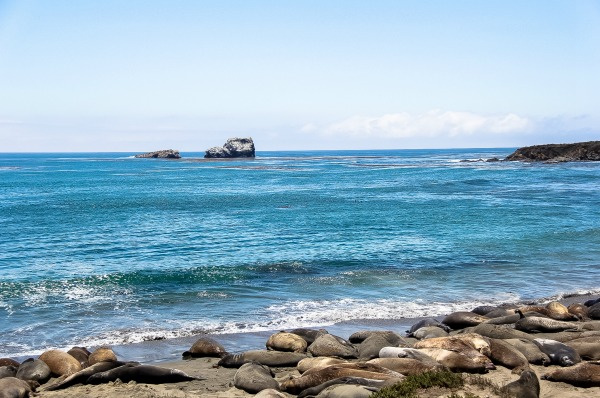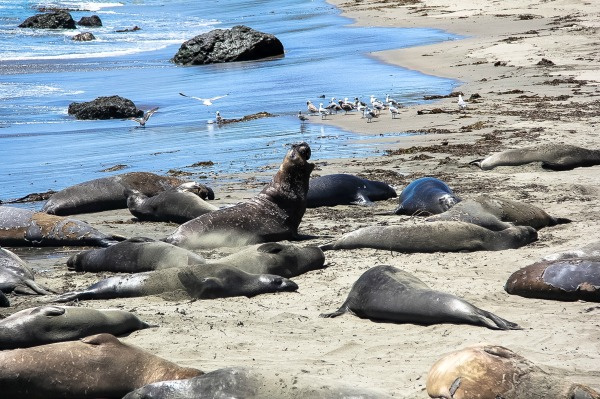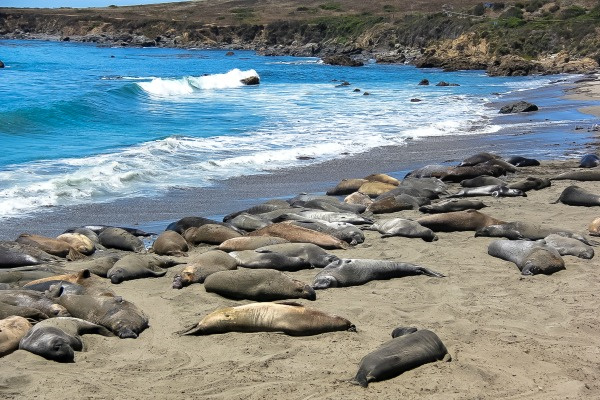 I hope you will add this trip onto your travel bucket list for this year. There is so much to see and do.