Sand Dollar Beach is about an hour and a half south of Monterey in Los Padres National Forest at Big Sur.
We were expecting a large expanse of beach with sand dollars as far as they eye could see … or at least half a dozen or so that we could show the kids.
What we found was a rockery with a lot of jade, serpentine, soapstone and agate. It was actually quite beautiful with green glistening along the cliffs and littered throughout the rocks. 
We spied a small stretch of beach to the far right of the cove so made our way over the rocks and settled in so the kids could play.  The beach was fascinating, with ladybugs, butterflies, bees and all kinds of other insects all over the sand.  There were also a ton of sand crabs – which kept the teenager amused for quite a while, when he wasn't building rock towers.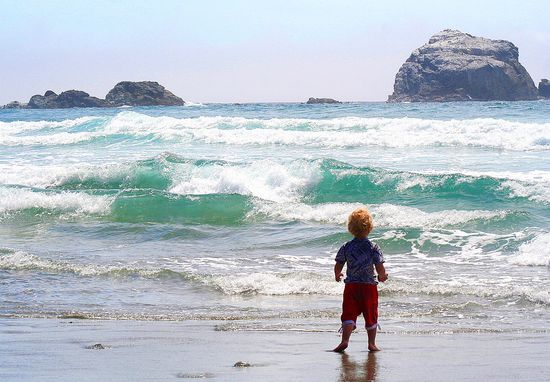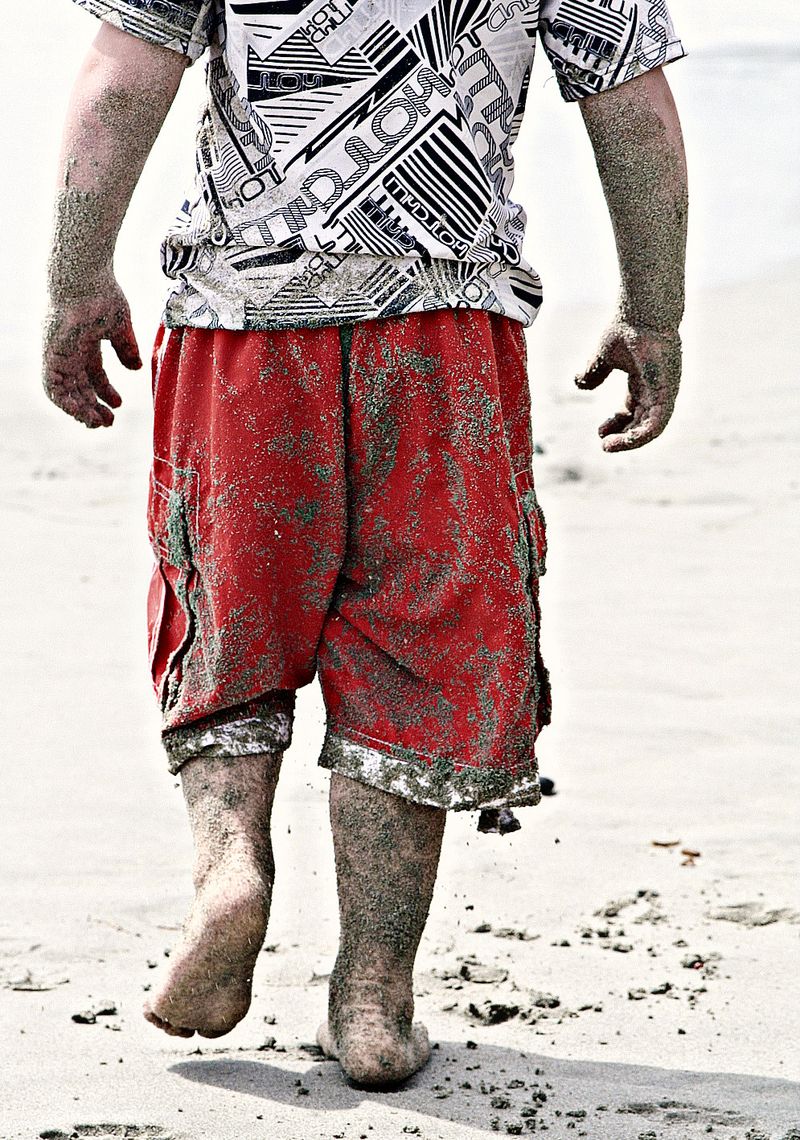 Our little fishy out of water making his way back to the surf … according to him.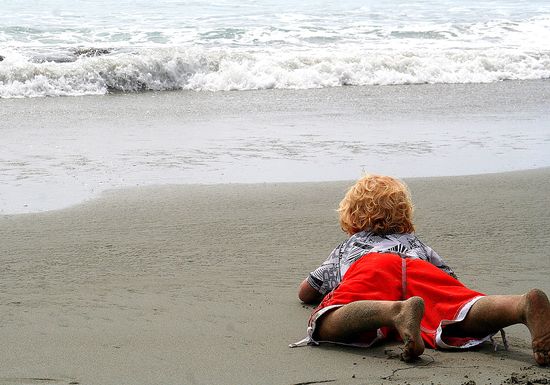 BUT!
Only 1 tired, broken sand dollar was found.
Apparently you need to get there early in the morning to beat the collectors and rock hounds if you are going to have much luck collecting any jade or sand dollars.  There are guidelines for collecting jade, so please read those before visiting and taking items home.