Seeing as we have just recently moved to a new town and don't know too many people, I didn't organize a big birthday bash for the twins this year. 
Yes, those who know me personally are gasping in horror right now. 
That doesn't mean that we won't be celebrating.  After all, we had a last week while my parents were visiting from Australia and we will have another one tomorrow on their actual birthday.
Instead I arranged for the kids to have a celebration in their classroom at school.
In keeping with the 'school' theme I sent along bags of organic fruit (oranges, apples, pears and peaches) that the teachers cut up after lunch and I made educational gift bags for all of the children in the class to take home.
Each gift bag contained:
A chipboard book – 50 cents each from Michaels
Packet of 24 crayons – 20 cents each from Target
Scrap paper cut-outs – $2.68 for 1 packet of multi-patterned papers from Target
And all of this for a little under $2 per gift bag.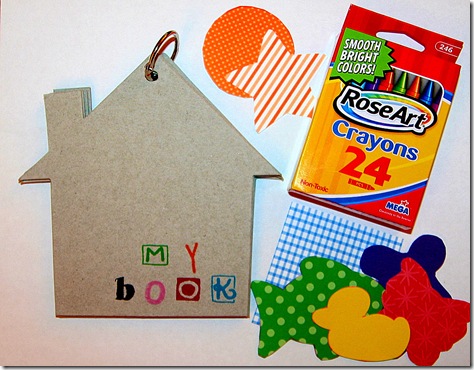 On each chipboard book I hand-stamped "My Book" on the cover and then using the twins play-doh cutters as stencils I cut out assorted characters that the children could glue into their book.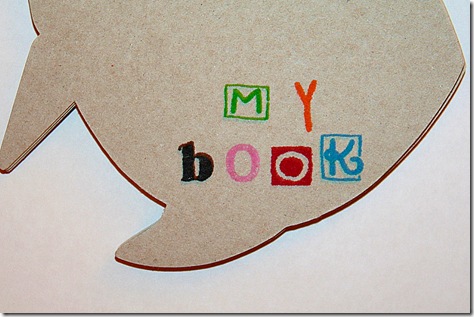 Each book kit was put into a lunch bag.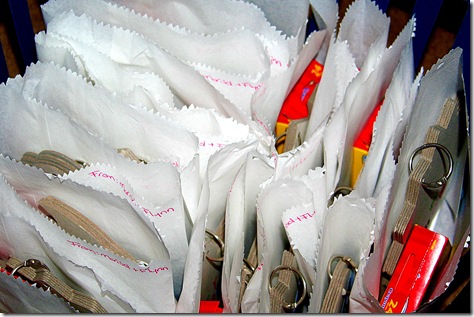 I hope all of the children in their class enjoy the extra art activity that we sent home with them today.