This week the twins school celebrated Teacher Appreciation Week.  The school decided to celebrate each day using the word TEACH.
Monday:  'T' – write a thank you letter to your teacher

Tuesday: 'E' – educational supplies

Wednesday: 'A' – an apple related item for the teacher

Thursday: 'C' – chocolate or candy day

Friday: 'H' – Give your teacher something handmade. 

is for Thank You.  The kids each wrote a letter and drew a picture for their kinder teacher letting her know what they love about her teaching them.

is for educational supplies.  We decided to pack up items that we knew the teacher runs out of all the time; paper for printing worksheets, large Elmer's glue sticks, and Goldfish crackers for the children who don't bring any food for morning recess.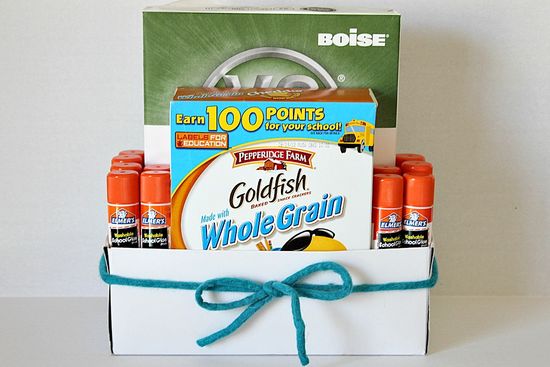 is for apples.  Anything apple related could be taken to school from an apple, to a note written in an apple template.  I decided to take a cookbook.  Not just any cookbook though, one that had a couple of delicious apple pie recipes – Handheld Pies, by Sarah Billingsley and Rachel Wharton .


is for chocolate or candy.  A sweet treat for the teacher.  We have these fantastic letter and number molds at home so we melted a few blocks of Ghirardelli chocolate, poured it into the alphabet molds and refrigerated until set to make a few fun chocolate letters. I put parchment paper into a take-out container, popped the chocolate letters inside, and tied the box up with a pretty ribbon.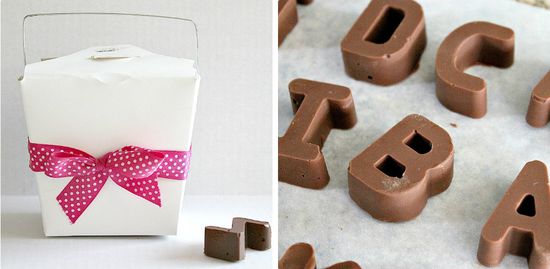 is for all things handmade.  We have started working in our garden, so after a trip to the store to pick up more plants I had an idea to let the kids pick out a pretty plant and then paint a pot for their teacher.  They loved doing this project.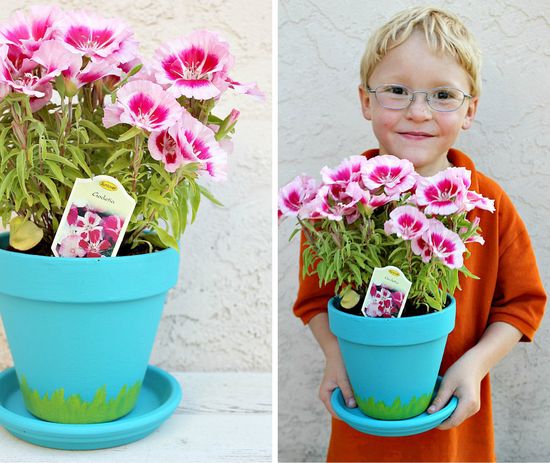 We wish your child's teacher a very happy Teacher Appreciation Week.