This Thanksgiving holiday entertaining checklist will have you organized and ready to entertain family and friends this holiday season.
Disclosure: Insight for this post was provided by GE Café™ Series.
It's only a couple more weeks until Thanksgiving. Did panic just set in?
If you are entertaining this holiday season it's time to start putting together your checklists and getting things in place. And I've got everything you need to know right here.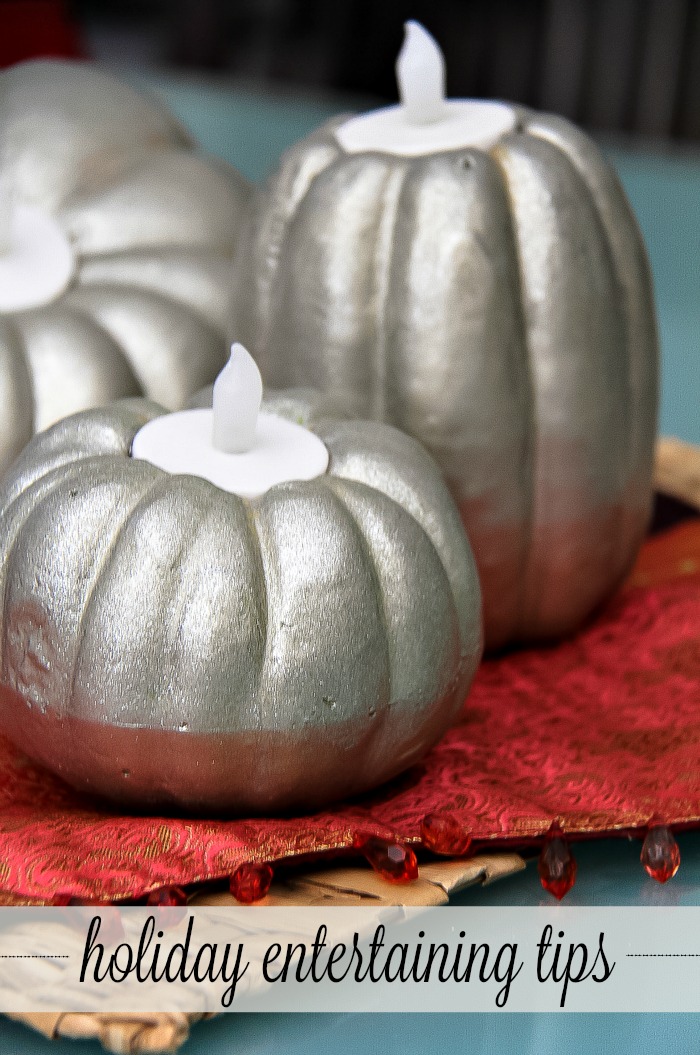 What To Do 2 Weeks Before Thanksgiving
Put together your meal plan. Don't forget to keep things like oven space in mind.  Do you need to use multiple stove-top burners at the same time?  Can you prepare any dishes ahead of time? Can you use a slow cooker? You may need to tweak your menu accordingly.
Confirm your guest list.
Pre-order or purchase your turkey. Don't forget to think of the little things, like will your turkey will fit in the oven?
Order flowers if you want a certain color or flower to match your tablescape/decor.
Where will everyone sit? Do you need to rent or borrow a table and chairs? Will you be dining indoors or outside? Will you need heating or extra lights?
What To Do The Week Before Thanksgiving
Put your turkey in the refrigerator to begin thawing – depending on the size of your turkey, you will need 3-5 days for thawing.
Write your grocery store list.
Check your kitchenware – roasting pan, baking dishes, dinner plates, cutlery, linens, serving-ware, and stemware. If there is anything you need, now is the time to borrow or buy. Don't forget to top up your salt and pepper shakers and condiment jars.
How will you decorate? Purchase, borrow, or make whatever you need now! This is a great time to get the kids involved in the preparations.
Make a cooking schedule for Thanksgiving Day. Delegate tasks where you can.
Clean out your refrigerator and freezer, you will need a lot of space for all of the food and drinks, as well as for leftovers.
Prepare a list of activities to occupy the kids on Thanksgiving Day – coloring pages, games, brown paper 'tablecloth' on the kids table with pencils or crayons.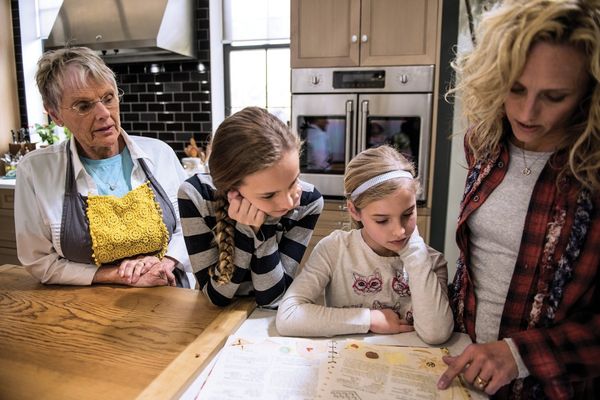 What To Do 3 Days Before Thanksgiving
Shop for non-perishable items
Clean, tidy and organize your home. If you have more than 1 bathroom, close the door to the guest bathroom once it is clean and make it an 'out of bounds' area until your Thanksgiving guests arrive.
Replace light-bulbs if necessary.
Iron the linens if you plan on using cloth napkins and a tablecloth.
What To Do 2 Days Before Thanksgiving
Decorate. Set candles out where you want them. Do everything but set the table.
Will you have music? If so, put together your playlist.
Ensure all of the serving dishes, plates, cutlery, and stemware are clean.
What To Do The Day Before Thanksgiving
Shop for perishable items – fresh fruit, veggies, and fresh flowers (if you didn't pre-order – if you did pick them up).
Set the table.
If serving white wine and/or apple cider ensure these are refrigerated now.
Prepare any dishes that you can ahead of time ie. peel potatoes and leave them in a bowl of water in the refrigerator.  Make the cranberry sauce, appetizers (if possible) and bake biscuits and pies.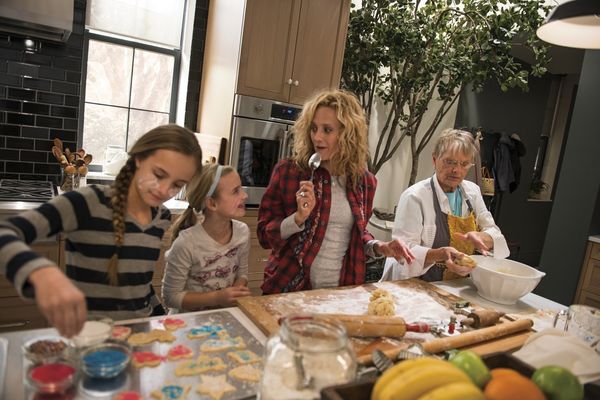 What To Do Thanksgiving Day
By today you should have everything under control.  You  have a cooking schedule, your home is decorated and smelling like fall, and your food shopping is done.
Prepare dishes according to your schedule.
Don't forget to take care of you.  Shower, dress, and get the kids ready.
Add any final touches to the table.
Stay on top of dishes throughout the day.
Sweep off the front walkway.
Delegate as many tasks as you can (especially to the kids) – such as sweeping, and tidying up.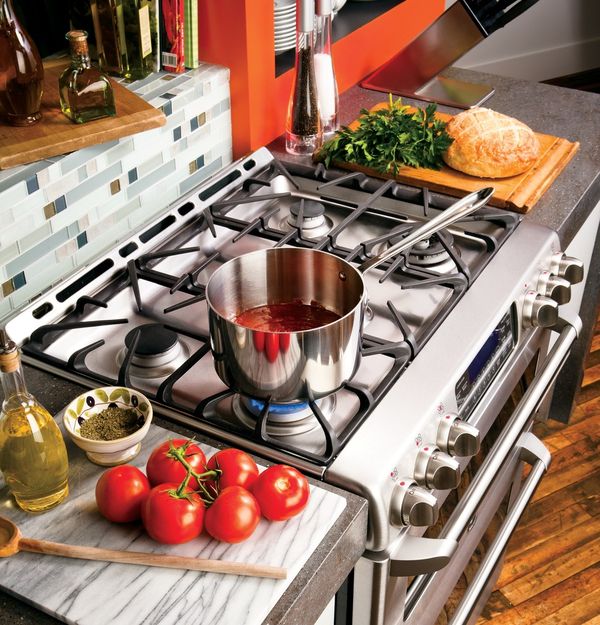 From slow roasts to quick sears, from soups to sauces, the advanced cooking technology and intuitive design of GE Café™ appliances can take every meal further. Chefs love GE Café™ Series cooktops for their multiple capabilities and ease of use. Each burner is specialized for precise boiling, simmering and searing – key steps in turning out meals with maximum flavor.
For more great ideas for the holiday season visit the GE Café™ Pinterest board.
Most importantly, have a wonderful Thanksgiving.