These homemade salted caramel scones are delicious and perfect for tea with friends or weekend brunch.
Disclosure: This shop has been compensated by Collective Bias, Inc. and its advertiser. All opinions are mine alone. #FoundMyDelight #CollectiveBias
If you were to ask me what my favorite meal of day is, without even having to think about the response, it would be a resounding, afternoon tea! Growing up, there were always five times a day we would all get together as a family, re-connect, and then go about our merry way; breakfast, morning tea, lunch, afternoon tea, and dinner. But afternoon tea was always my favorite. That's when the scones, cakes, biscuits and other sweet treats would come out … which we would enjoy with tea, of course.
These caramel scones are perfect for afternoon tea. Enjoy them on their own or with a little butter.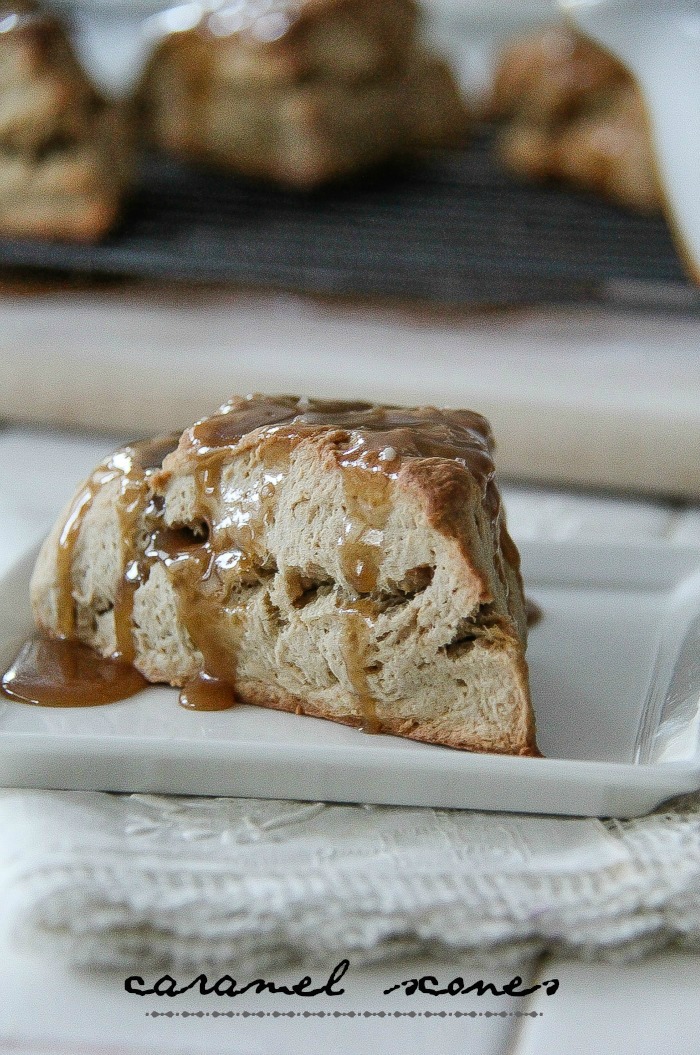 Recipe makes 6 scones – I know the photos only show 5, but that's because I ate one … for taste testing purposes of course.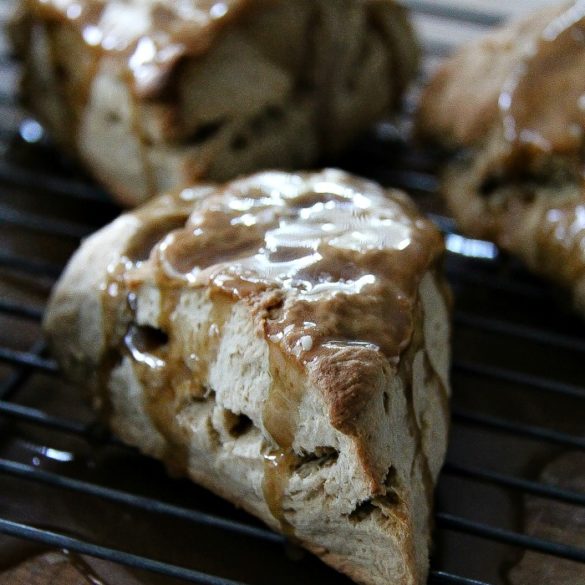 Ingredients
2 1/2 cups plain flour
1/3 cup brown sugar (for scones) + 1/2 cup (for icing)
2 tbs baking powder
1/2 tsp salt
1/2 cup butter, cold (for scones) + 1/4 cup (for icing)
1/2 cup International Delight Iced Coffee Caramel Macchiato ready-to-drink (for scones) + 1/3 cup (for icing)
1 cup powdered sugar
sea salt
Instructions
Preheat the oven to 375F.
In a mixing bowl whisk together the flour, brown sugar (for scones), baking powder and salt.
Add in the butter ... chop it into pieces and if you don't have a pastry attachment on your mixer just use a fork, or pop on some gloves to combine it by hand with the flour mixture.
Stir in the International Delight Iced Coffee Caramel Macchiato until combined.
Flour a board and transfer the dough. Knead a few times, shape into a circle or rectangle and cut into triangles.
Line a baking tray with parchment paper, and bake your scones for about 18 minutes.
Transfer to a wire rack to cool while you make the icing.
Melt the butter and brown sugar in a small saucepan on the stove, stirring continuously.
Add the International Delight Iced Coffee Caramel Macchiato and bring it to a boil. Remove from the stove.
Gradually whisk in the powdered sugar. Set aside to cool. As the icing cools it thickens, you will want to stir it every now and then as a hard film will form over the top.
Pour over your scones. Sprinkle a little sea salt over the top and set aside until the icing hardens a little.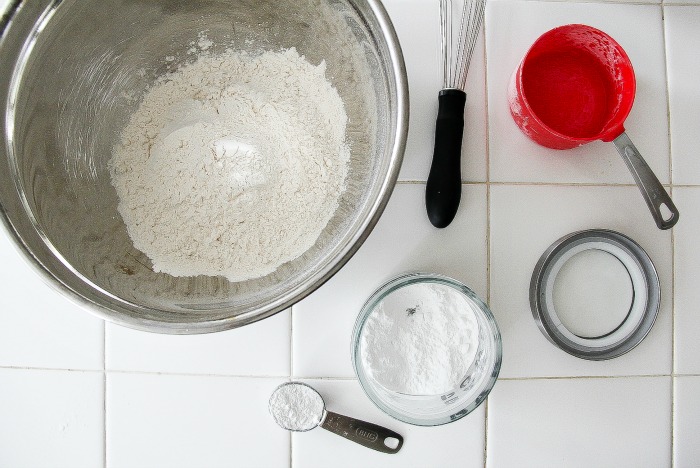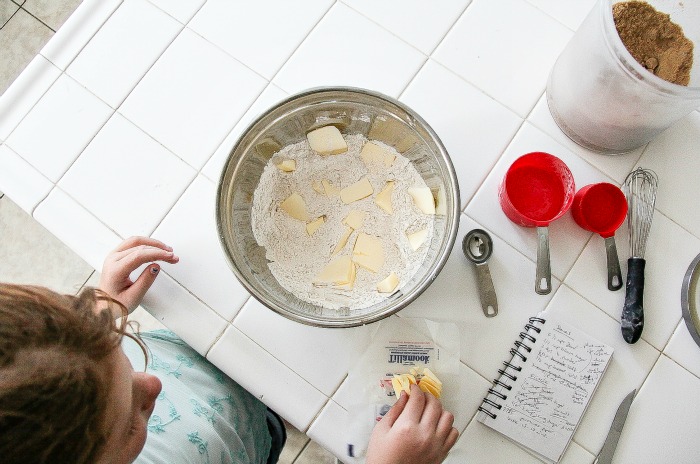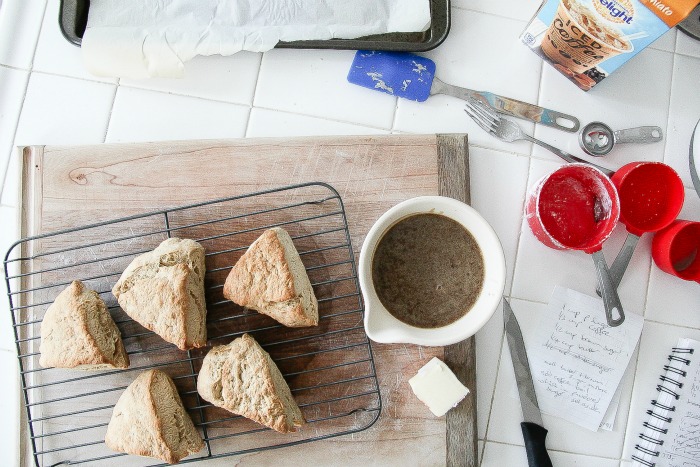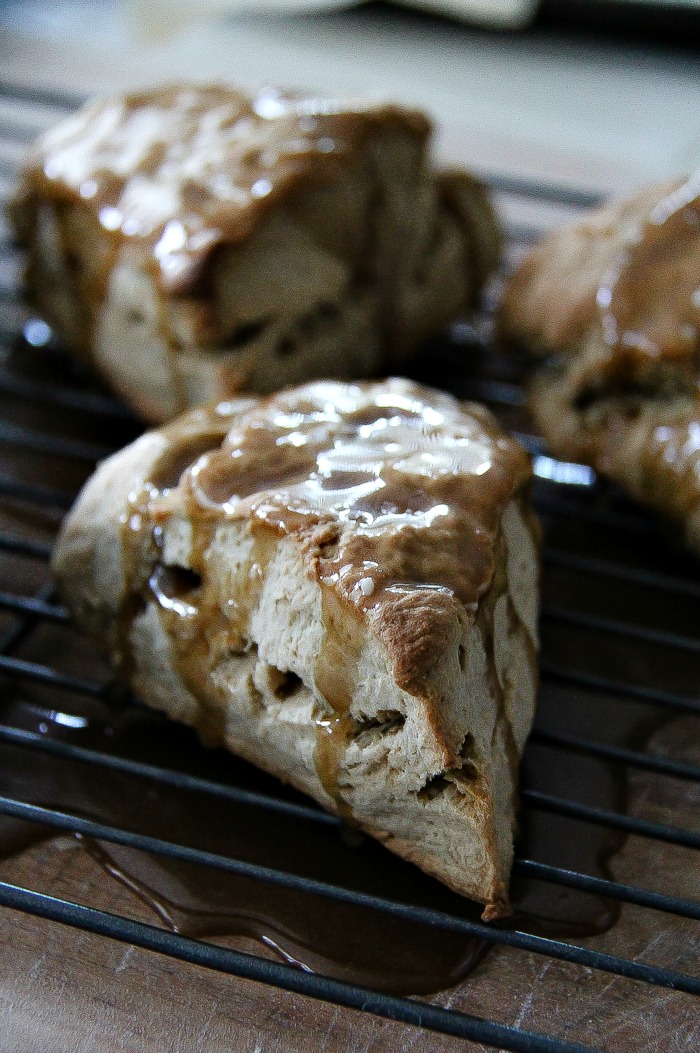 And serve … with a glass of International Delight (ready-to-drink) Iced Coffee Caramel Macchiato.
International Delight Iced Coffee is now available in the refrigerated tea/juice section at your Walmart store.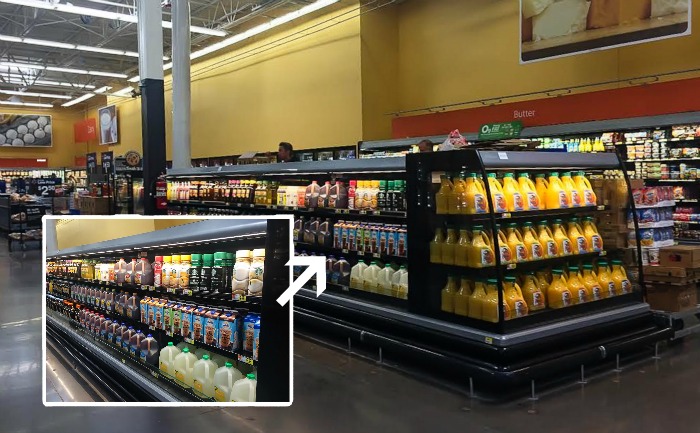 What do you enjoy with your International Delight ready-to-drink iced coffee?
Please pin this post for later: