Today we made our annual pilgrimage to the Carlsbad Flower Fields.  Every spring the hillside overlooking the Pacific Ocean is sprayed with color.  The flowers are magnificent.
This year though I have to admit I was just a tad disappointed.  Although the flowers were as spectacular as ever and the kids had a fantastic time, I was a little disappointed as we neared The Flower Fields to see that the section right in front of the entrance was green.  No flowers *sigh*.  Unfortunately this made the tractor ride a wee bit boring in one section and the view from the overlook at the top of the hill was a little less than spectacular and not worth the walk up there.  The rose garden wasn't quite in full bloom yet and another area which we normally wander through after our tractor ride was vacant as well.   There were also no photo boards to take goofy family photos and none of the regular musicians there providing background music.
That's not to say that we didn't have a great time while we were there, but we certainly didn't stay as long as what we had previous years.  It was nice to see that they had done a little work to the children's playground.  Flynn and Jay absolutely loved the sweet pea maze which was covered in flowers unlike last year and the tractor ride was a lot of fun too.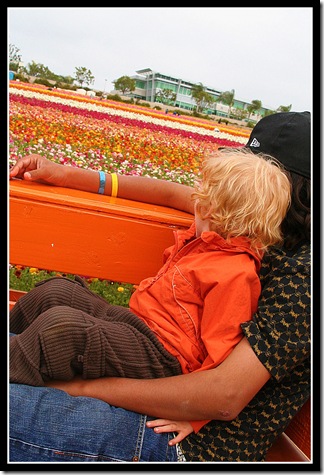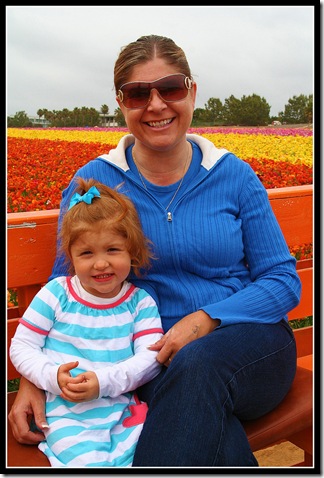 Not too happy with the wind blowing on his face during the tractor ride.
Mum, did you really have to take a photo of that ….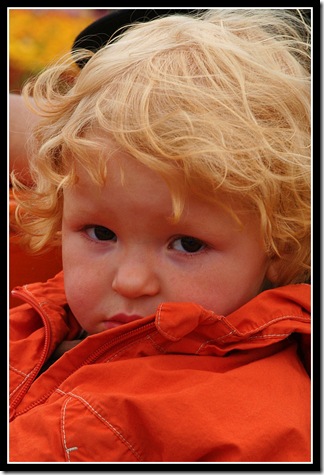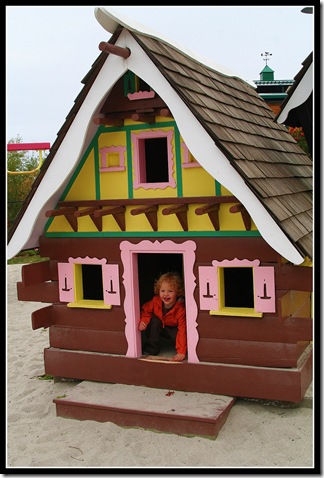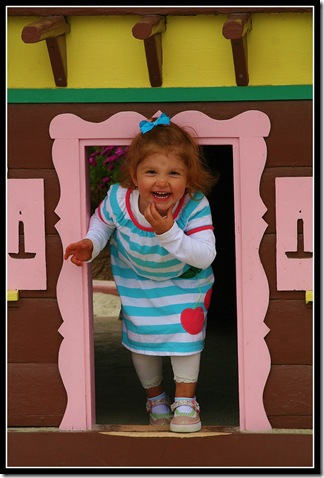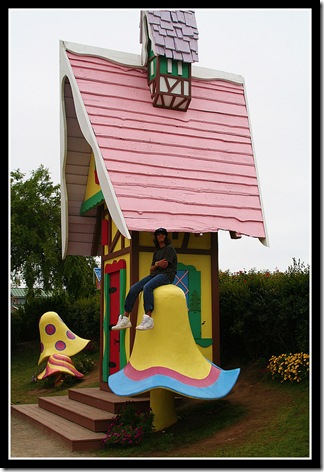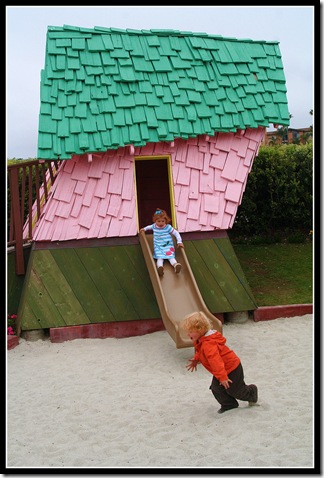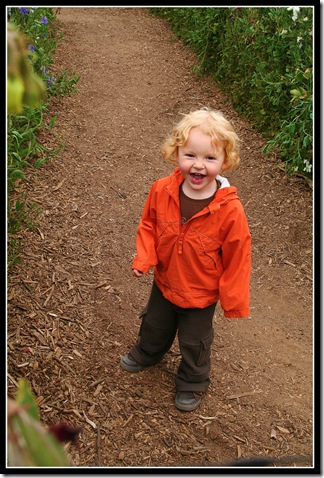 Off and running for round one of the sweet pea maze race.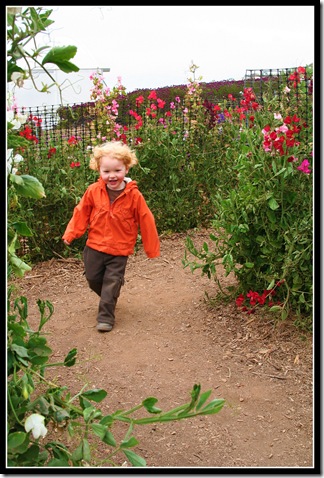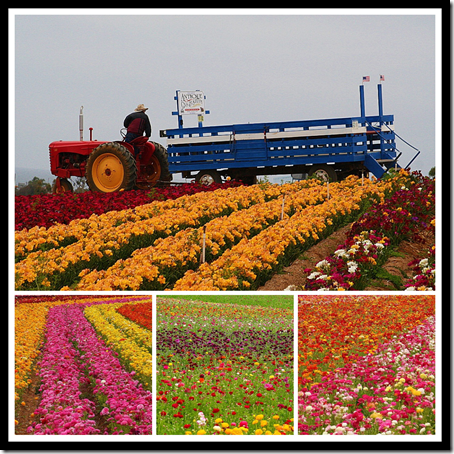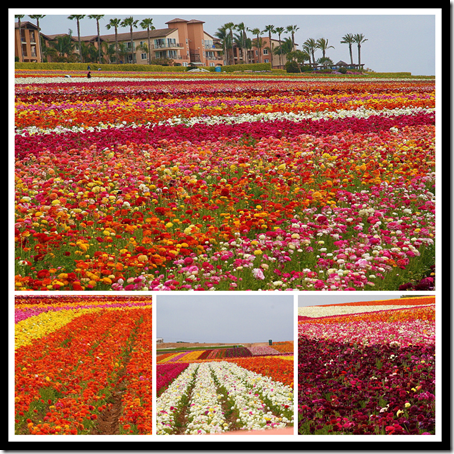 It's amazing to see how much the kids have grown over the years of going here.  I was looking back through the past 2 years photographs tonight and cannot believe that last year the little ones were walking, but we had to take a stroller with us.  The year before that they weren't even walking yet and we had them in carriers.
Jay has grown so much that the size 16 jeans I bought him for Christmas just 4 months ago were so short on him this morning that we went straight to the outlet mall which is next to The Flower Fields to buy him new clothes in MENS sizes.  When did my little boy get so big that I had to start purchasing clothing and shoes in the mens department.
2008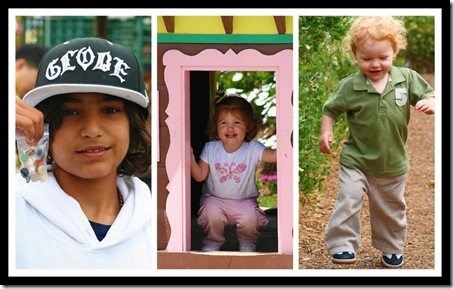 2007