These Easter egg topped cupcakes are the perfect addition to your Easter parties and potlucks, and they are so quick and easy to whip up.
Today we had a fabulous Easter party with some wonderful friends.   We each took filled eggs for an Easter Egg hunt and a potluck dish.
My contribution to the potluck was cupcakes.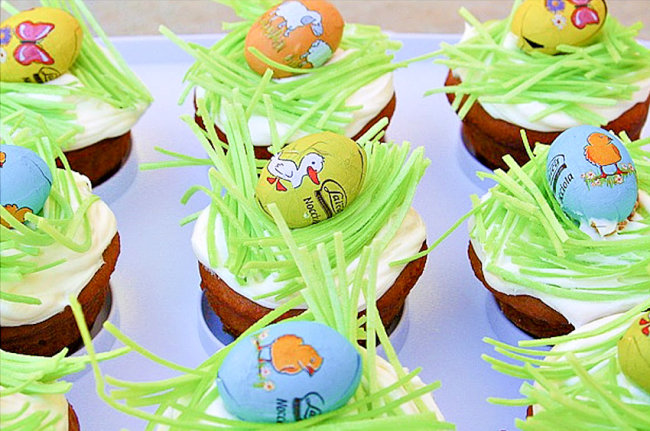 Inspired by the prospect of an Easter egg hunt and with a little help from Betty Crocker … thanks Betty, you're a peach, I whipped up a quick packet of carrot cake, added some cream cheese icing, and then topped it with edible grass and an Easter egg.
What you need:
Carrot cake mix
Cream cheese icing
Edible grass
Easter egg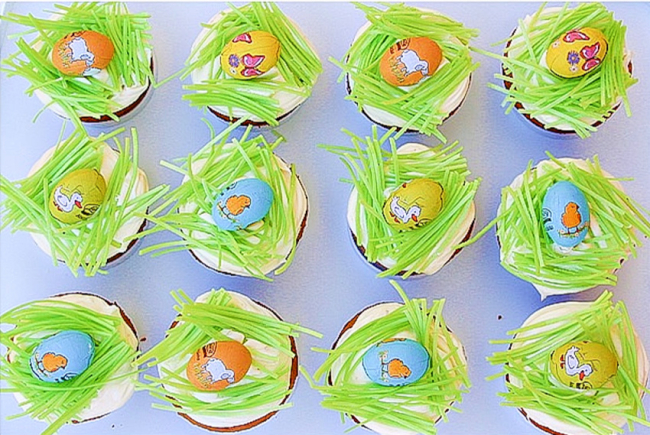 What will you be taking to your Easter potluck?
Please pin this post for later: