If you have a pre-teen daughter, it's time to start talking to her about beauty and skincare. Use these tips to guide the conversation.
Disclosure: This post was sponsored by Johnson & Johnson and I received complimentary products to facilitate my post. I am disclosing this in accordance with the Federal Trade Commissions (FTC) guidelines concerning the use of endorsements and testimonials in advertising. All thoughts and opinions are my own.
Some days I just want time to stand still. It feels like only recently my daughter was son tiny and climbing onto my lap and watching me while I did my hair and makeup when I was getting ready for the day.
Now she's stealing my clothes and shoes, and putting on makeup and dressing up when her friends come over.  About a year ago I taught her how to shave, and more recently we've started delving into other topics such as skincare, beauty, and other female topics.
This girl is my mini-me. She is just like me in every way possible … well with the exception of math, she actually excels at that, unlike me.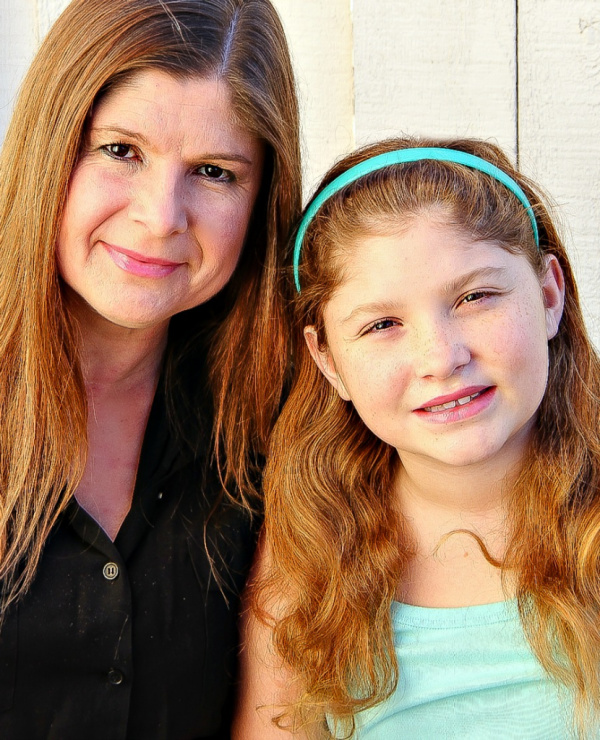 And just like me she's obsessively organized. She thrives on making lists, and even has one for her morning and nighttime routines, and yes, even lists things such as brush teeth, feed the fish and turtle, brush hair, and put on lotion, only her list contains about 20 things that she must do. She doesn't want to forget a thing. She actually has this down, unlike me who has on many an occasion crawled into bed with my makeup still on after working a long day.
So here are my tips for helping your daughter learn about skincare and beauty.
How To Talk To Your Daughter About Beauty and Skincare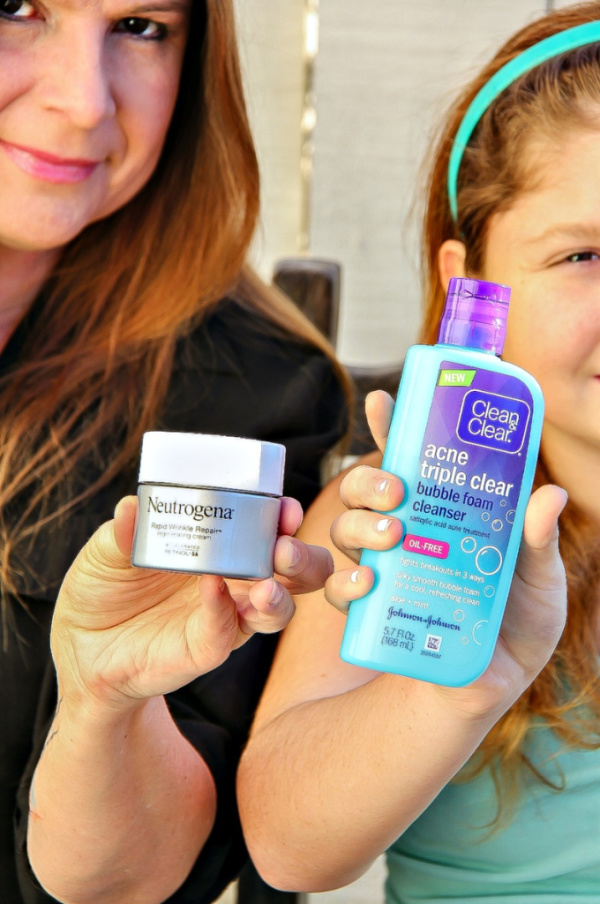 The basics are a great place to start. When I was growing up it was a matter of trial and error, reading magazines, or talking to friends and hoping that their advice was sound. So, while I'm in the stage of my life where I'm trying to combat the signs of aging with products such as Neutrogena Rapid Wrinkle Regenerating Cream (which delivers anti-aging results in just one week), I'm starting her off with the basics like Clean & Clear Triple Clear Bubble Foam Cleanser, which helps with the occasional break-out we've spotted lately, is gentle enough for daily use, great for all skin types, and contains a soothing formula with aloe & mint.
Here are the topics we started with:
Shaving correctly
Oral hygiene – how to brush, floss, and use mouthwash
Wearing deodorant
Benefits of sunscreen
Drinking water every day
Where are we at now?
More recently we've been delving into skincare topics, gradually building on her routine, and finding products that work for her, such as the Clean & Clear products I mentioned above, and making sure that she uses a moisturizer.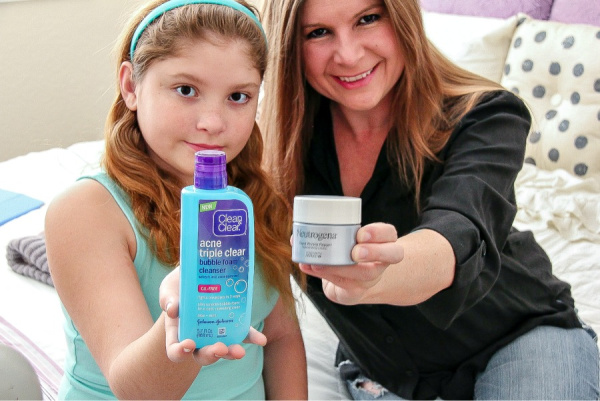 And of course I'm still finding products that work for me and my sensitive skin. More recently I've developed a real love for Aveeno products. It's been a brand I've used on and off for years for my son who gets eczema and has sensitive skin. For some reason I'd never thought to use it for myself until recently when I got a tattoo and had a reaction to the aftercare lotion I was given. I broke out in hives all over my arm and was sore, swollen, red, and itchy. It was awful. Within 24 hours of switching to Aveeno the hives had cleared up by 50% and my skin was no longer itchy or looking swollen. So I've started using their other products too such as the Aveeno Positively Radiant Overnight Hydrating Facial which is non-comedogenic, hypoallergenic, oil free, suitable for all skin types and dermatologist tested. Plus it gives a whopping 48 hours of hydration and works through the night to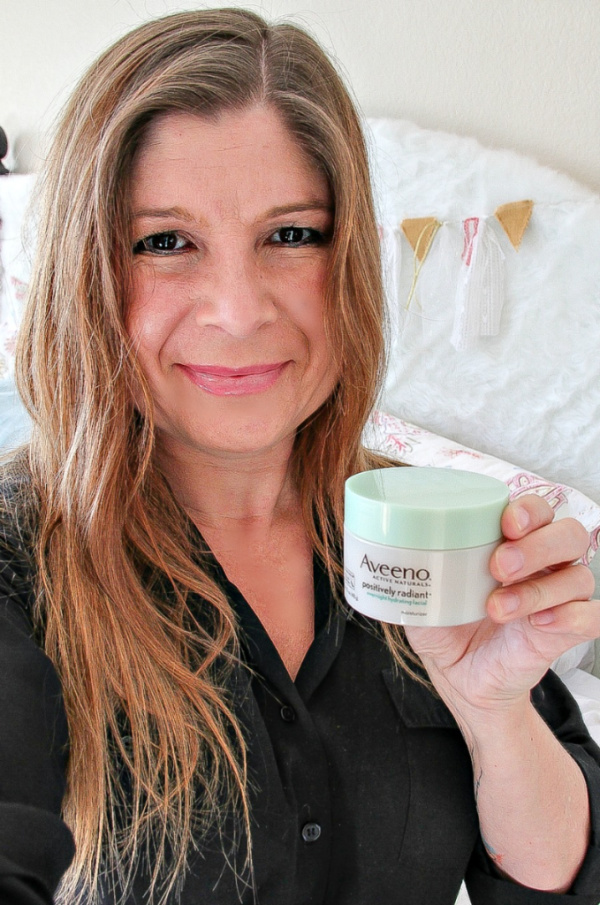 Discussing Makeup With Your Daughter
Although she likes to experiment using makeup with her girlfriends', and they love nothing more than to give me and each other makeovers, she's only allowed to wear lip gloss out of the house for now. But it's important to find one in a color that she loves, that isn't too bright, but also has hydrating and moisturizing qualities. I don't wear lipstick, unless I'm having my makeup done, I'm a lip gloss girl all the way and wear it daily.
The one she's wearing here is the Neutrogena Hydro Boost Lip Shine 60 Vibrant Raspberry, and is available at Target stores. It comes in eight shades and isn't sticky, and when it goes on your lips feel moisturized.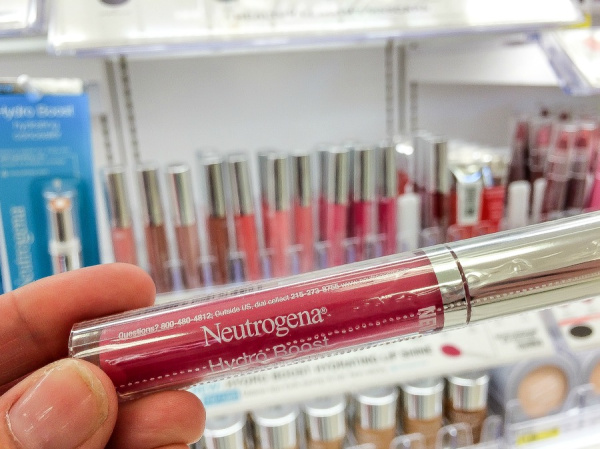 I'm sure next we'll be starting to experiment with a little eye makeup, and delving into more skincare topics such as exfoliating. But for now, I'm going to try to pretend she isn't growing up right before my eyes.
If you are looking for great deals on skincare for yourself, and your daughter, head to your  local Target store and purchase the new 2017 launches from Neutrogena®, AVEENO® and Clean & Clear® and create memorable mother-daughter "Skincare Adventures."
Through the end of March, Target is offering some can't miss out in-store promotions on your favorite skincare essentials from Neutrogena, Aveeno and Clean & Clear that will not only make you and your daughter's skin look great, but will save you money at the same time! And don't forget to download Cartwheel, the rewarding way to save at Target!
In-store: Neutrogena – Buy 3 Neutrogena products (

skincare

only), get $5 Target gift card

Cartwheel: Aveeno – 5% off

Cartwheel: Clean & Clear – 5% off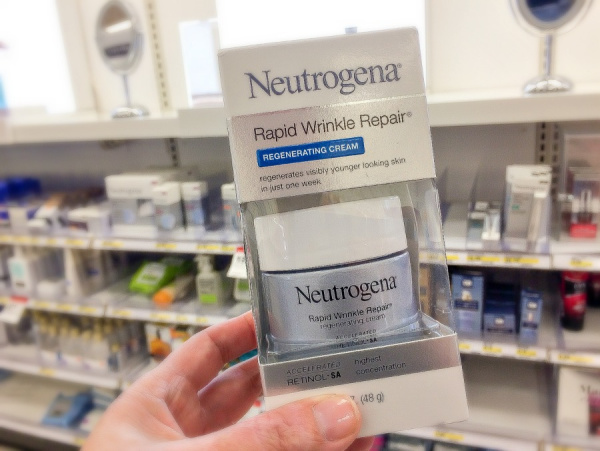 Do you have any beauty and skincare tips to share that you and your daughter have implemented? I'd love to hear about them in the comments below.
This is a sponsored post written by me on behalf of Johnson & Johnson.
Save
Save
Save
Save
Save
Save
Save
Save
Save
Save