Yesterday was the last day of our 5 day road trip so we are now home and back to reality again.
Our morning started in our lodgings (Navy Lodge in Monterey) with Marisol trying to help us pack our suitcases and Flynn trying to get daddy out of bed.
The kids had a chance to have some fun in the little playground at the Navy Lodge while we were loading up the car and trying to fix the luggage container on top of the Jeep which conveniently decided to not lock.
NAVY LODGE PLAYGROUND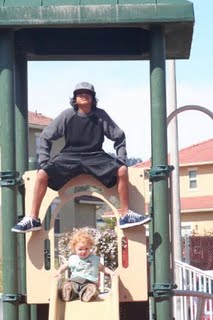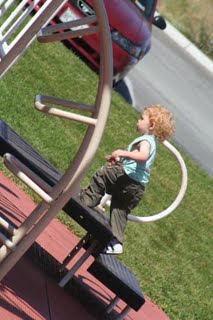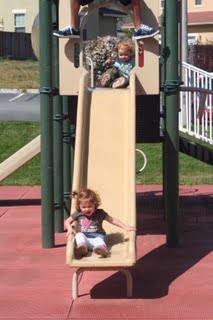 The first stop on our 7 10 hour drive was Dennis the Menace playground in Monterey. This playground is HUGE and so much fun for kids of all ages. We thought we should let the kids burn off a ton of energy so they would sleep for the first few hours of the drive … and it worked.
DENNIS THE MENACE PLAYGROUND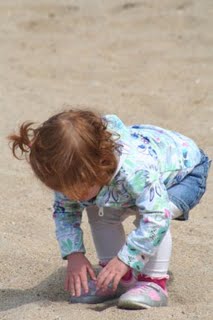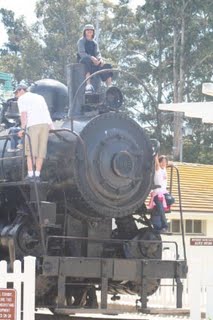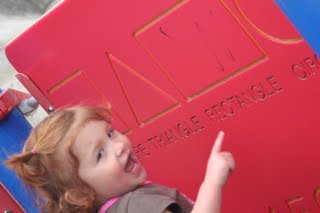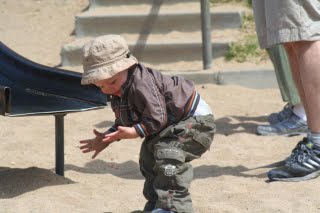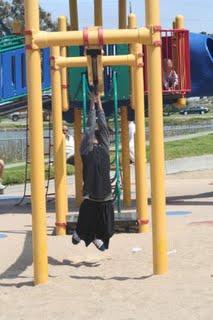 2nd stop on our road trip home was Frazier Park. We grabbed some lunch and took the kids to, yes you guessed it, another playground. If you look closely at the photo of the playground with the mountains behind it, you may notice the spots of snow at the top. It certainly wasn't cold where we were though. Most of our drive home the temperature was between 90 and 96 degrees.
FRAZIER PARK PLAYGROUND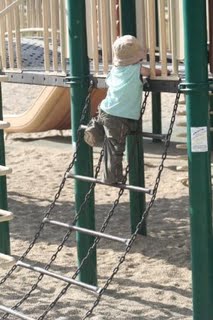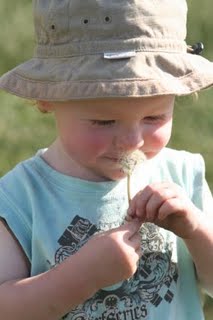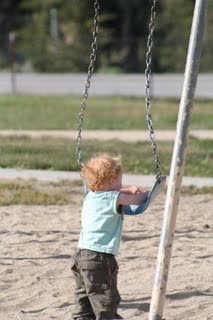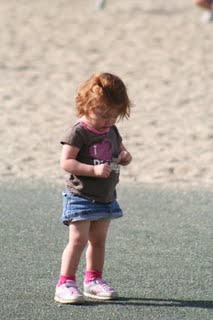 Unfortunately we didn't time our drive home very well and ended up in Los Angeles right in the middle of rush hour traffic. It couldn't have been worse so after looking at the map on our GPS Betty we drove around to find more playgrounds to entertain the kids so they didn't lose their minds sitting in traffic. The first 2 playgrounds were already locked up for the evening but we found another little playground just south of Los Angeles.
LAKESIDE SCHOOL PARK
I also wanted to share a few pics of the things that we drove past on our way home. As you know we drove along the coast to get to Monterey so the scenery coming home inland was very different. The very first photo I had to put in because Jay affectionately named the mountain Butt Crack Mountain :).