I had to share with you my favorite lunch at the moment.  I've eaten these for the past 4 days.  So delicious.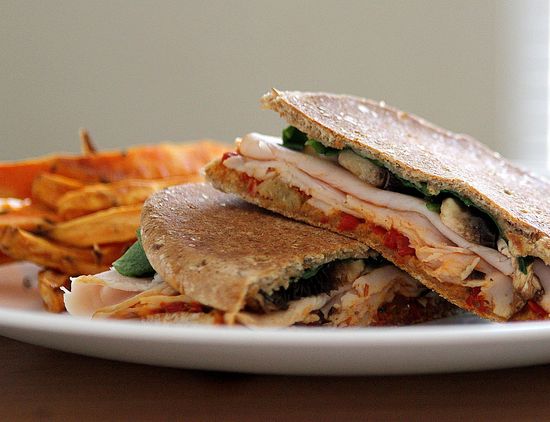 We tried out the 100% whole wheat sandwich thins on Friday night for our homemade burger bar.  Having a few left over I decided to make panini's for lunch and I haven't stopped.  They are so good.
Filling:
Piquillo & Artichoke Bruschetta
Turkey breast
Spinach
Mushrooms
Heat in a panini press until browned. 
On the side, homemade sweet potato fries with a little thyme sprinkled over them before baking.