And so begins week 12 of the challenge.  The challenge to be fit and healthy.  The challenge to make it down to my ideal weight.  The challenge to cook healthier meals using my George Foreman Grill.  For some reason I had in my mind that I was around the 157 lbs mark last week.  I weighed myself this morning and thought, that's great, I've lost about a 1 lb, much better than last week.  Then I got on-line to work out all of my results and realized I lost more than I thought so I'm absolutely thrilled.
Here are this weeks weigh-in and measurement results:
Weight: 156.6 lbs 170.6 lbs
Overall:  Down 14 lbs and

6"
(red denotes initial measurements and weight)
I'm thrilled that I lost 1.8 lbs last week and a 1/4" off my hips.
This weeks recipe:
Apple and Brie Quesadillas
One of my favorite appetizers to serve at parties is peach and brie quesadillas with a little honey drizzled over the top.  I decided to try out a new way to make these because I like to switch things up a bit sometimes.  Brie was on sale at Vons this week so I picked up a couple.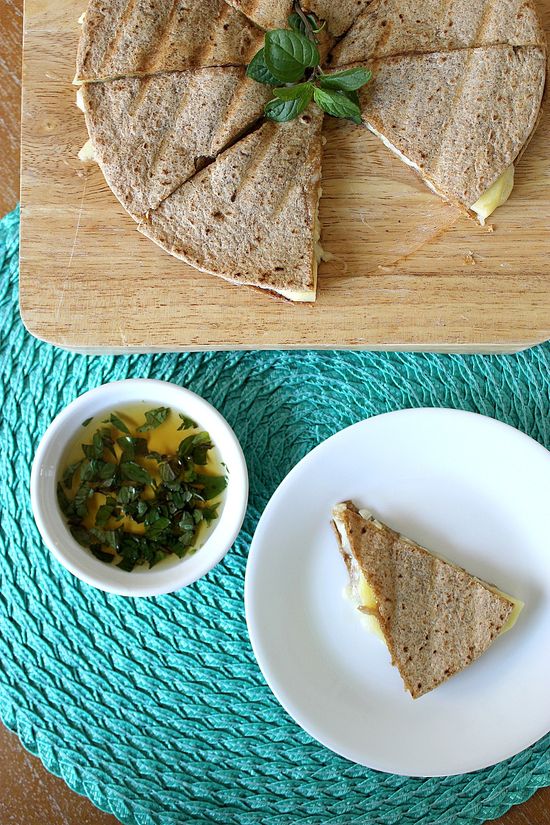 Ingredients:
2 Whole Wheat Tortillas
1 apple (peeled, cored and thinly sliced)
Brie (thinly sliced)
3 tbs organic blue agave sweetener
2 tsp champagne vinegar
Fresh mint (chopped) – fresh from my pot under my kitchen window.
Place one tortilla on the grill.  Cover the base with thinly sliced Brie, then top with a layer of thinly sliced apples.  Place the second tortilla over the top, close the George Foreman and grill for approximately 4-5 minutes on medium-high.
While the quesadilla is grilling combine the blue agave sweetener, champagne vinegar and mint in a bowl.
Serve the quesadillas warm with a little of the nectar mixture drizzled over the top.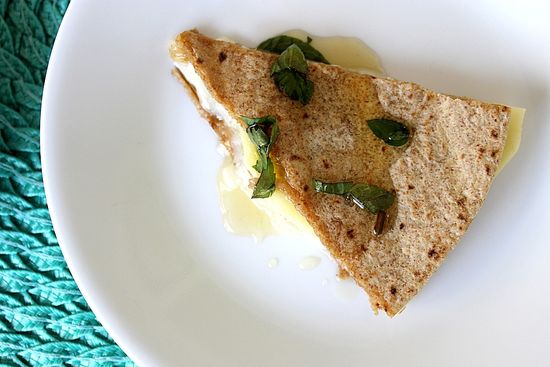 Disclosure: I am one of 10 Brand Ambassadors in the George Foreman Knock out the Fat Weight Loss Challenge. I was sent a George Foreman Grill for my participation in this challenge and will be compensated for my time at the end of the 90 days.