Learn about the life cycle of a butterfly with a hatching kit, books, crafts, activities, and fun party treats for their release day.
Disclosure: This project has been compensated as part of a social shopper insights study for Elmer's by Collective Bias #gluenglitter #xtremeschoolglue
We have been studying the life cycle of butterflies over summer vacation. I like to have activities that are not only fun for the kids, but also educational. This one was fabulous.
Learn about the life cycle of a butterfly
Live butterfly garden hatching kit
We began by purchasing the Insect Lore Butterfly Garden from Amazon. Once it arrived, we mailed our $5 to Insect Lore for our caterpillars. The directions are very simple to follow.
We started by observing our caterpillars as they grew larger over just a few days. On day 5, we noticed that they were beginning to make their way to the top of the container and had attached themselves upside down to the lid. The next day they had changed into smaller hard chrysalides.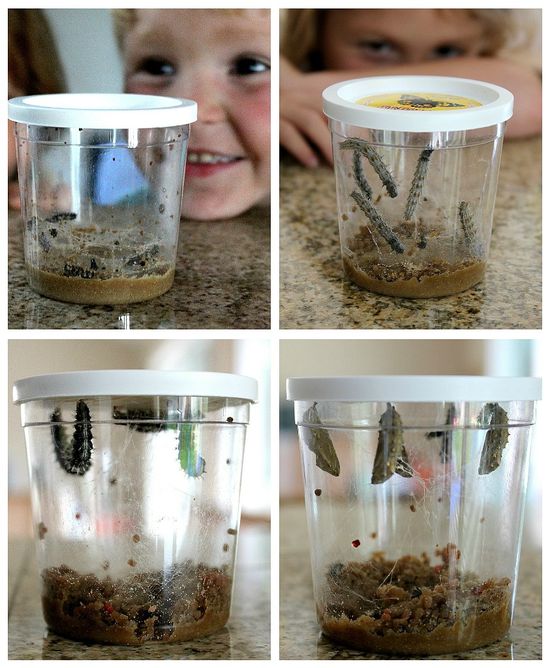 Once all 5 caterpillars had transformed into chrysalides, I carefully removed the lid from the container. We peeled back the paper they were hanging from, and gently attached them to the inside of the mesh habitat, where after 7 days I woke one morning to find a single butterfly. Then the next day 4 more butterflies.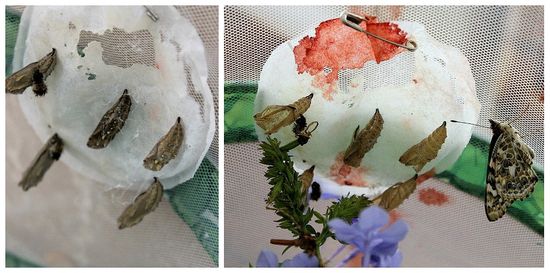 And don't worry, that is not blood. That is called meconium. From the Insect Lore site: "It's the left-over color and unneeded tissues from the butterfly's wing and body formation."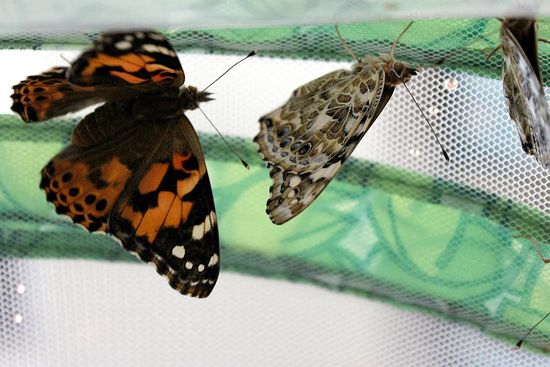 We went outside to the garden and collected some flowers to put into the bottom of the habitat. Then we mixed up 1 cup of water with 3 teaspoons of sugar and used the dropper that was included in the kit to add dew drops to the flowers and leaves. This is what the butterflies drink. I thought that we should observe them for another day before releasing them, but Marisol was insistent that we release them that same afternoon.
So, we took our butterflies out by our water fountain and released them. It was such a wonderful experience to watch them one by one flying off into the sky.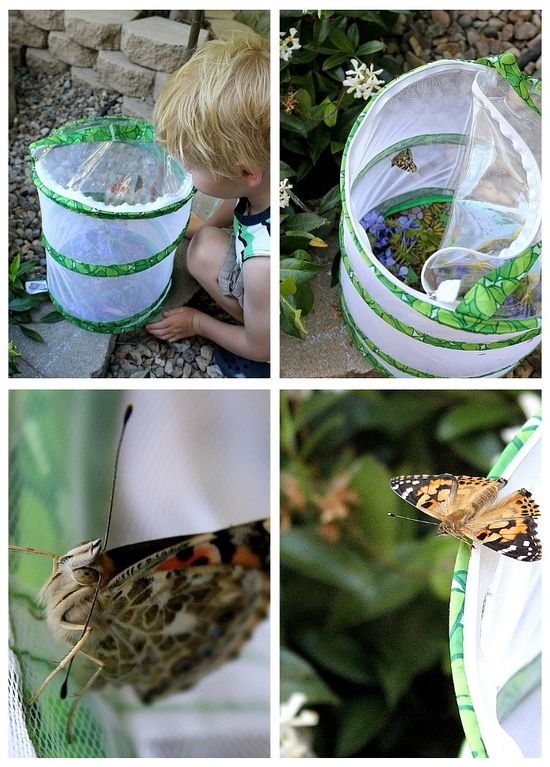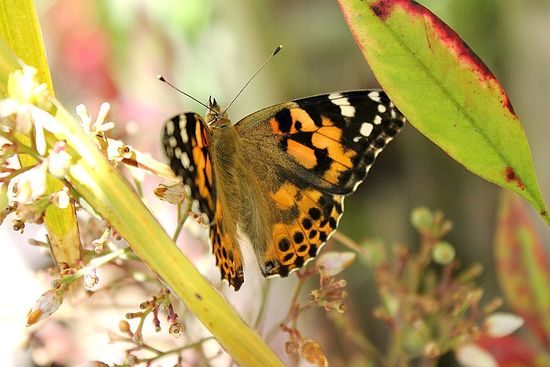 For the rest of the afternoon, we celebrated with our butterfly friends and did some fun activities together to learn more about them.
Butterfly party food
To celebrate the release of our butterflies, we had a party for them, complete with fun butterfly party food.
Butterfly fairy bread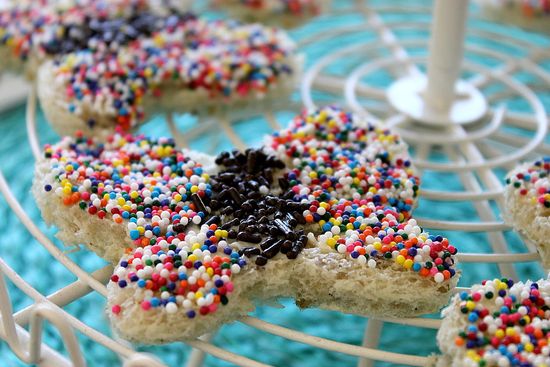 There was Butterfly Fairy Bread. Spread a small amount of butter down the center and dip bread in chocolate sprinkles. Then spread butter on the wings and dip those individually in rainbow sprinkles.
Butterfly cheese and crackers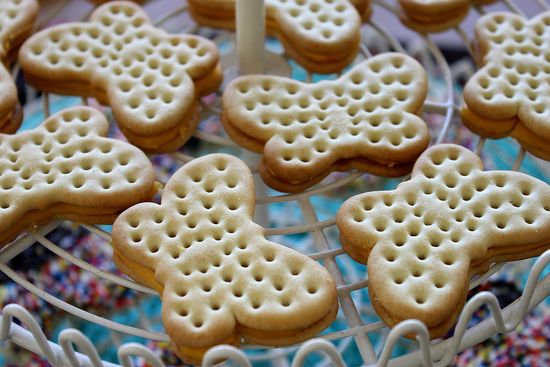 There were Butterfly Cheese Crackers – 2 butterfly crackers with cheese in the center. I used a sharp knife and the butterfly cracker as a template to cut the cheese.
Butterfly brownies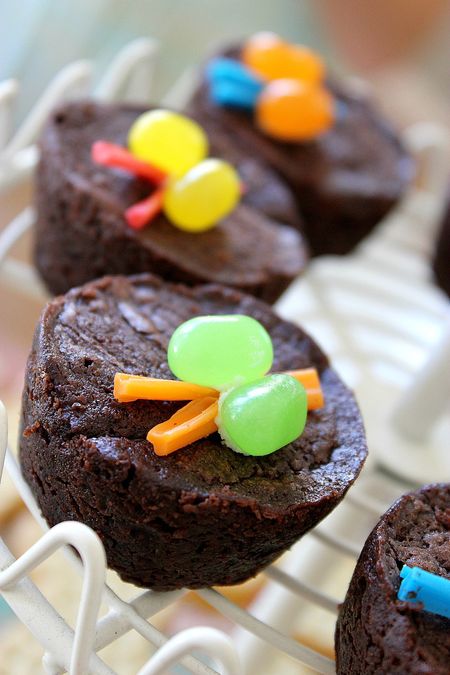 There were also Butterfly Brownies. I cut small strips of colored Twizzlers and sliced through those strips to make the antenna. Then using a little icing attached those to the brownies with two jelly beans for wings.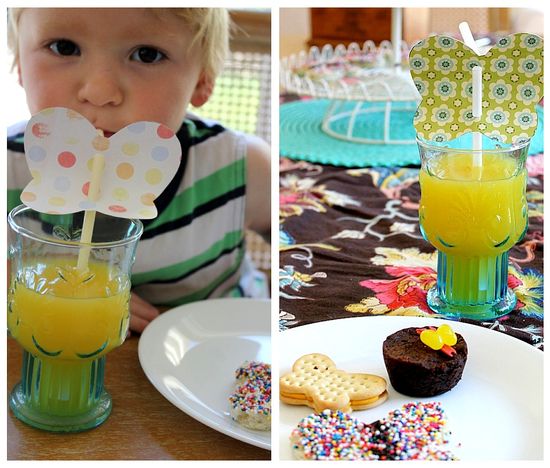 For beverages, we enjoyed some orange juice. We used a cookie cutter to cut out fun butterfly shapes from scraps of paper, punched a couple of holes in them, and threaded them over a bendy straw.
Butterfly activities
Have you made butterfly shadows with your kids?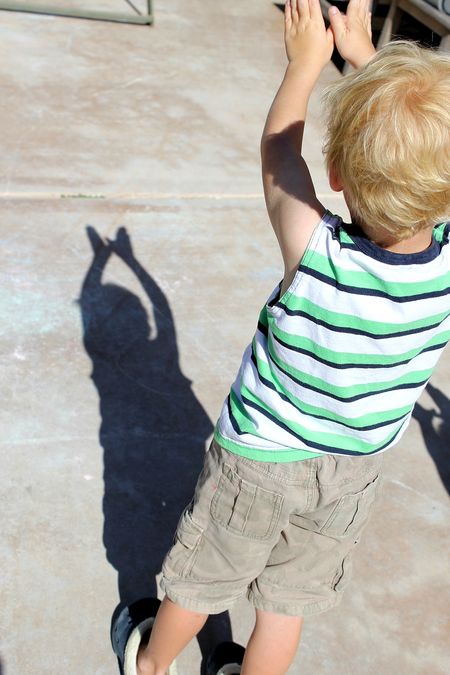 Butterfly crafts
We also put together a project board about metamorphosis.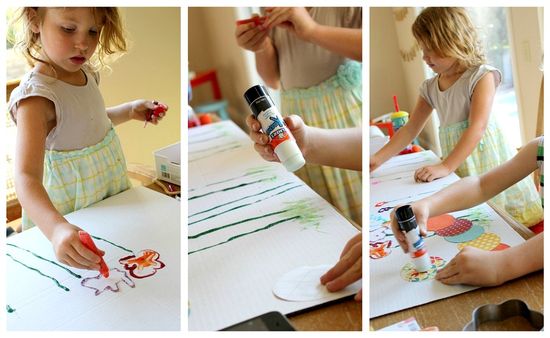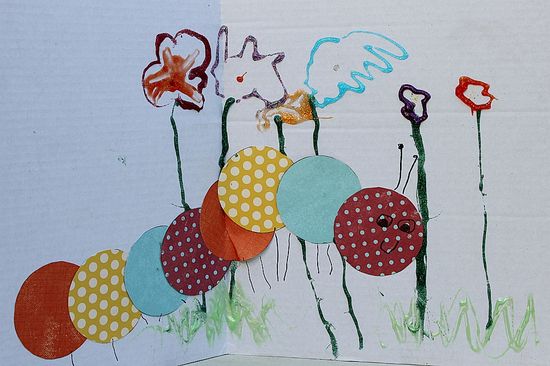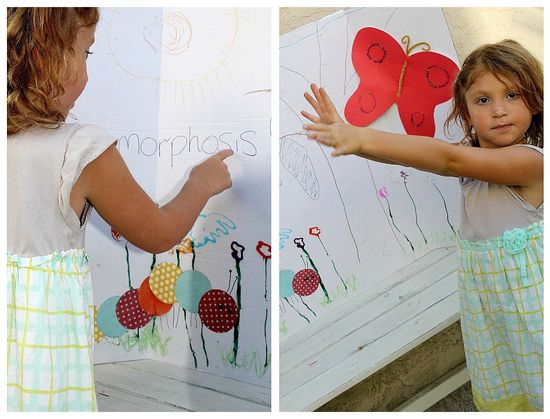 More butterfly crafts for kids
Here are some more caterpillar and butterfly crafts to do with the kids too:
Books about butterflies and caterpillars
Then we ended our butterfly day by reading stories outside on a picnic blanket under the flowers so we could look for more butterflies.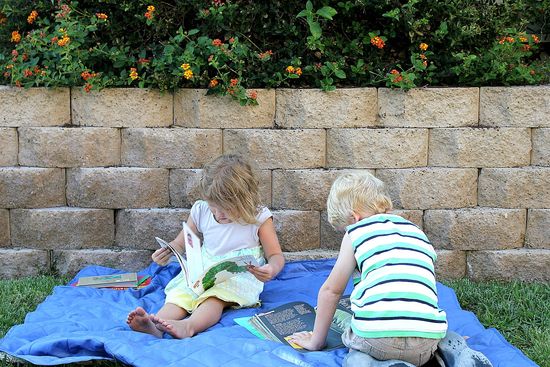 The Big Book of Bugs, by Ken Fin
Percival the Plain Little Caterpillar, by Helen Brawley
Casper the Caterpillar, by Hinkler Books
The Very Hungry Caterpillar, by Eric Carle
From Caterpillar to Butterfly, by Deborah Heiligman
Please pin this post for later: