I have yarn. 
Too much yarn. 
Some rolled up in tiny little balls that I haven't wanted to throw out. 
You never know what it could be used for … embellishments for scrapbooking, tying things together, making teeny tiny knick knacks for the kids or for these …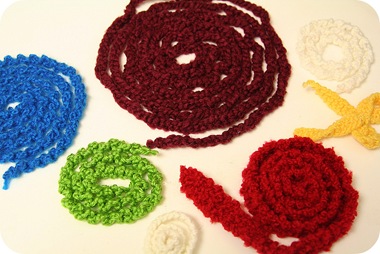 Yarn ribbons.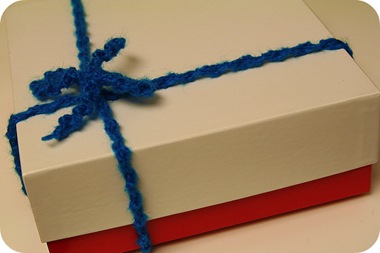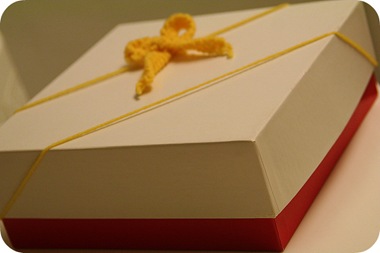 Knit any length you desire, any thickness you like.  Some of these were knitted using only 1 stitch, others with 2 or 3 stitches.  I think I will make some thicker ones too.  Maybe attach a button or flower to some.