Everything you need to know about pressure washing your home to prepare it for spring and summer entertaining.
Disclosure: I'm sharing how I get my home spring clean on the outside as part of a sponsored post for Socialstars #ZepSocialstars
The snow has melted, so it's time to fire up the grills, send the kids outside to play, and entertain outdoors. That means it's time to get the outside of your home sparkly clean; tidy garden beds, evict pesky weeds, remove stains, and clean.
Let's start with pressure washing your home. I've got everything you need.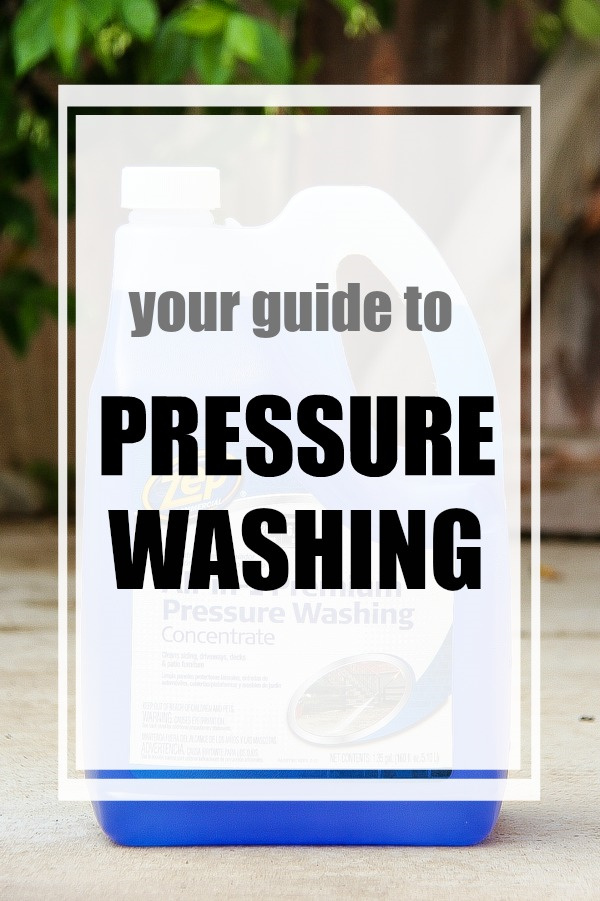 Did you know that washing your home is recommended about every 12 to 24 months to deter mold growth, and protect your paint and siding?
Pressure washing sidewalks and driveways regularly will remove dirt, grime, mold, mildew, and pollen. It leaves them looking fresh and clean.
If you have an older car that leaks fluid on the driveway, this is a great way to clean that up too. Simply pressure wash all of the stains and your driveway will look new in no time.
You also might want to convince the owner of the car (your kid) to possibly sell it. I'm just saying. In related news, if you know anyone who wants to buy a bright yellow 1992 corvette that's a 'fixer-upper' please send them my way. I'd like my driveway back.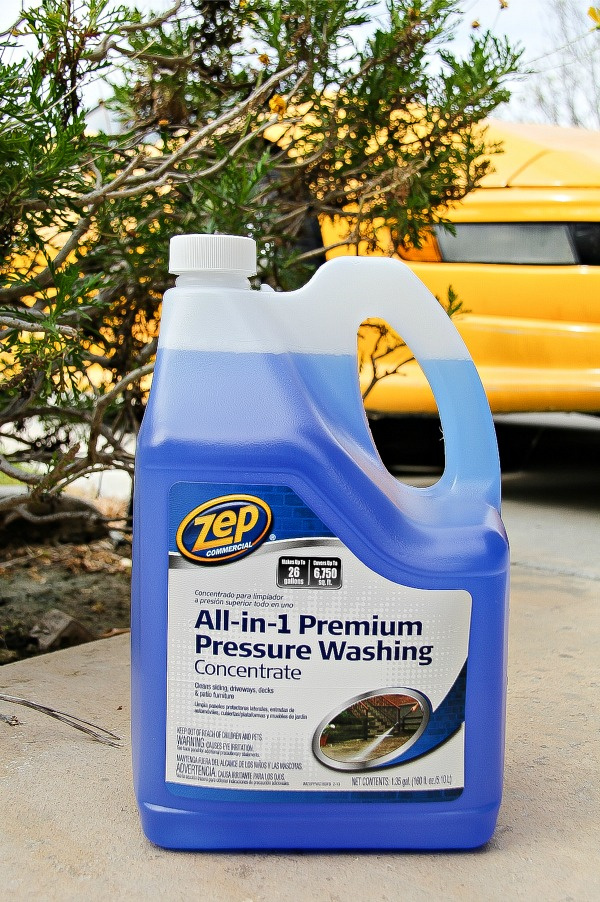 Zep Commercial® pressure wash cleaning concentrates are formulated to clean hard-to-remove mold, dirt, grime, oil and other stains from your outside surfaces.
Here is how it works:
Zep All-in-1 Premium Pressure Washing Concentrate retails for $9.98 and is available at Home Depot.
Please pin this post for later: