These three easy ways to serve fried rice are sure to impress your family and guests when entertaining at home.
Disclosure: This post was sponsored by Ling Ling and all opinions expressed in my post are my own.
Fried rice has become one of those menu items that is rotated regularly on our meal plan. Now that two of three children are eating it (only one to go, but he doesn't eat rice at all unfortunately) it makes not only for a great side-dish, but also to serve on it's own for a delicious meal that's quick and easy … and perfect for leftovers the next day to take to work or school.
So, I want to show you three really easy ways to serve fried rice that will not only wow your family, but also guests when home entertaining.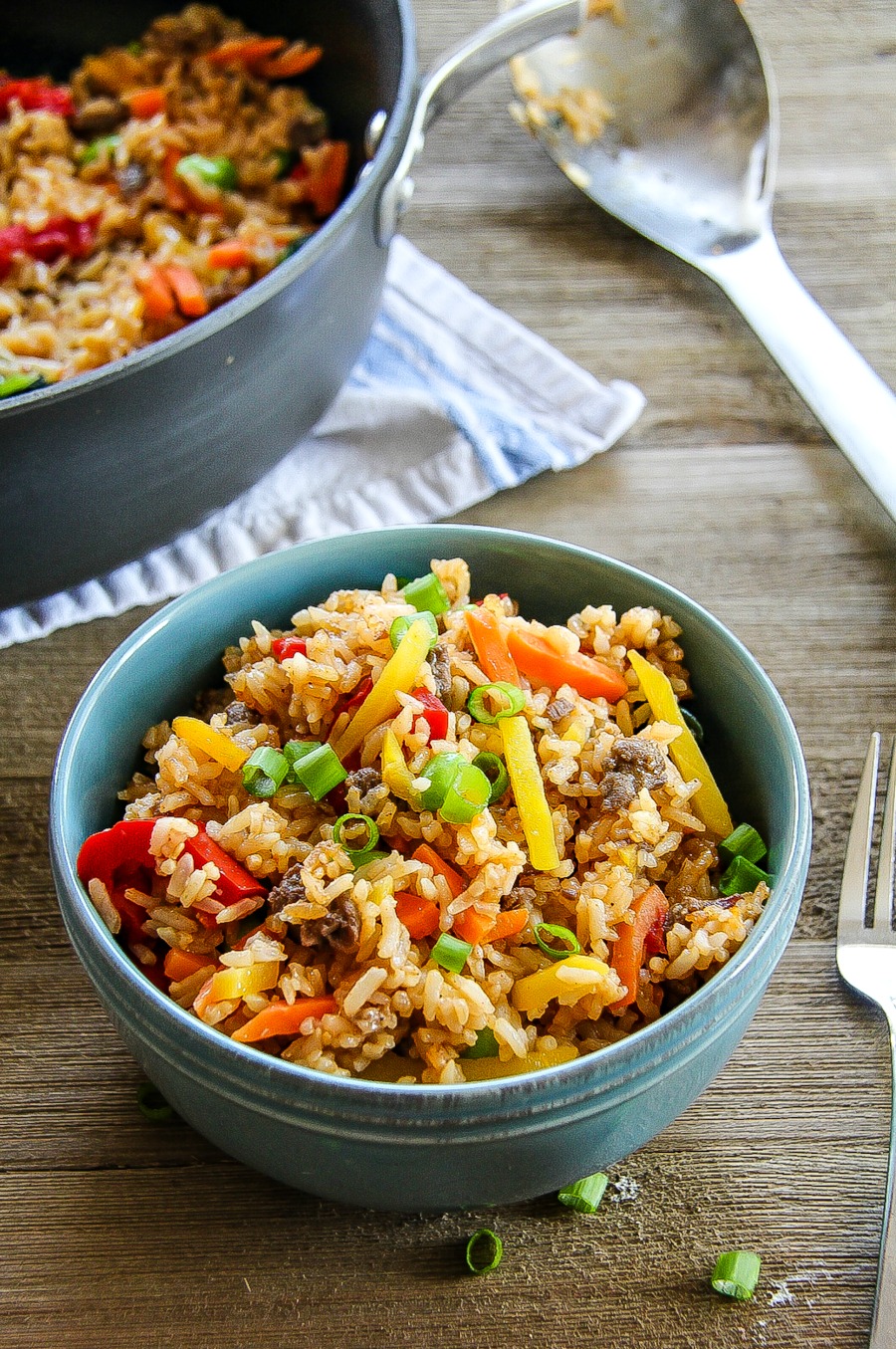 For these fried rice dishes three ways I've used Ling Ling Fried Rice, because it's so easy to have these in your freezer at home and pop them into the skillet to heat them up in about 10 minutes before serving. Plus, my oldest kid loves them because when he gets home from work at 1am, or school at 10pm the last thing he feels like doing is cooking, but he can pop this into a skillet with vegetable oil, and it's ready in 10 minutes. I also keep them on hand for him when I'm traveling so that I know he's not surviving on take-out alone.
Even his friends love them too. The other night I was driving two of them to work and there they were in the back seat with their little takeout tubs of fried rice eating dinner before I dropped them off.
Which brings me to my first way to serve fried rice:
FRIED RICE IN TAKE-OUT CONTAINERS
I've learned very quickly to have these containers on hand in the pantry AT. ALL. TIMES! Because I have a 21 year old. And you do not want to know how many times I've gotten into my car and found plates with half eaten food. Now, he can take these to work and school and throw them out straight away. But, they are perfect for parties too. If you are serving up large dishes, or doing an Asian serve-yourself themed bar for guests, they will love making up their own containers to enjoy throughout your gathering.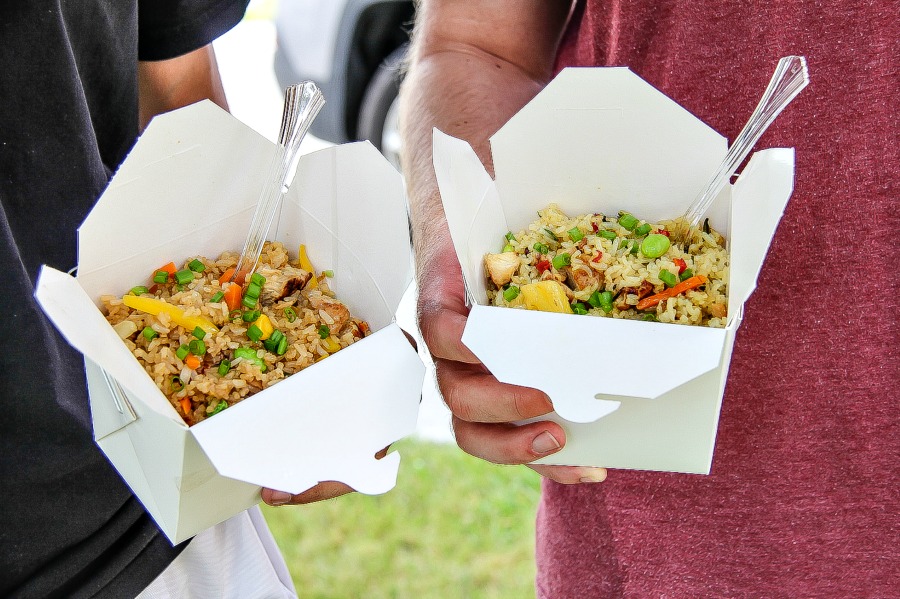 PINEAPPLE FRIED RICE
Pineapple fried rice has always been a favorite of mine and my oldest son. We used the Ling Ling Thai-Style Chicken Fried Rice to make this dish.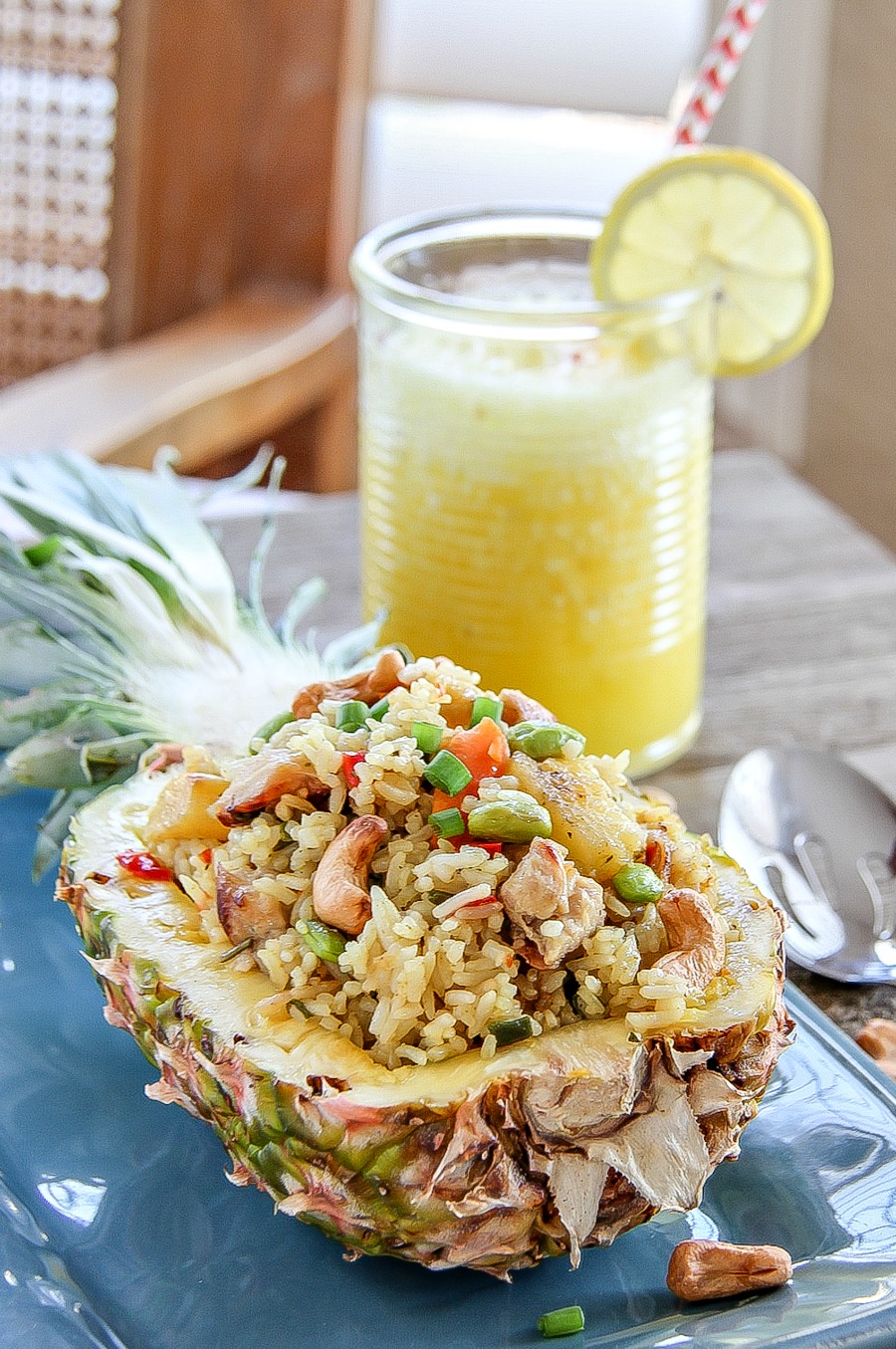 Simply follow the directions for cooking the rice in the skillet. While it's cooking cut a pineapple in half, remove the inside with a scoop. Now don't throw that away because you can pop it into a blender with the juice of one lemon, 1/4 cup of sugar, and 2 cups of water, blend, and then serve over ice for a refreshing homemade pineapple lemonade.
Once your fried rice is ready, stir a few cashews through it and spoon into the pineapple before serving.
FRIED RICE LETTUCE WRAPS
These Bibimbap Beef Fried Rice lettuce wraps are perfect to serve as appetizers. All you need is butter lettuce, bean shoots for a garnish, and soy sauce for serving.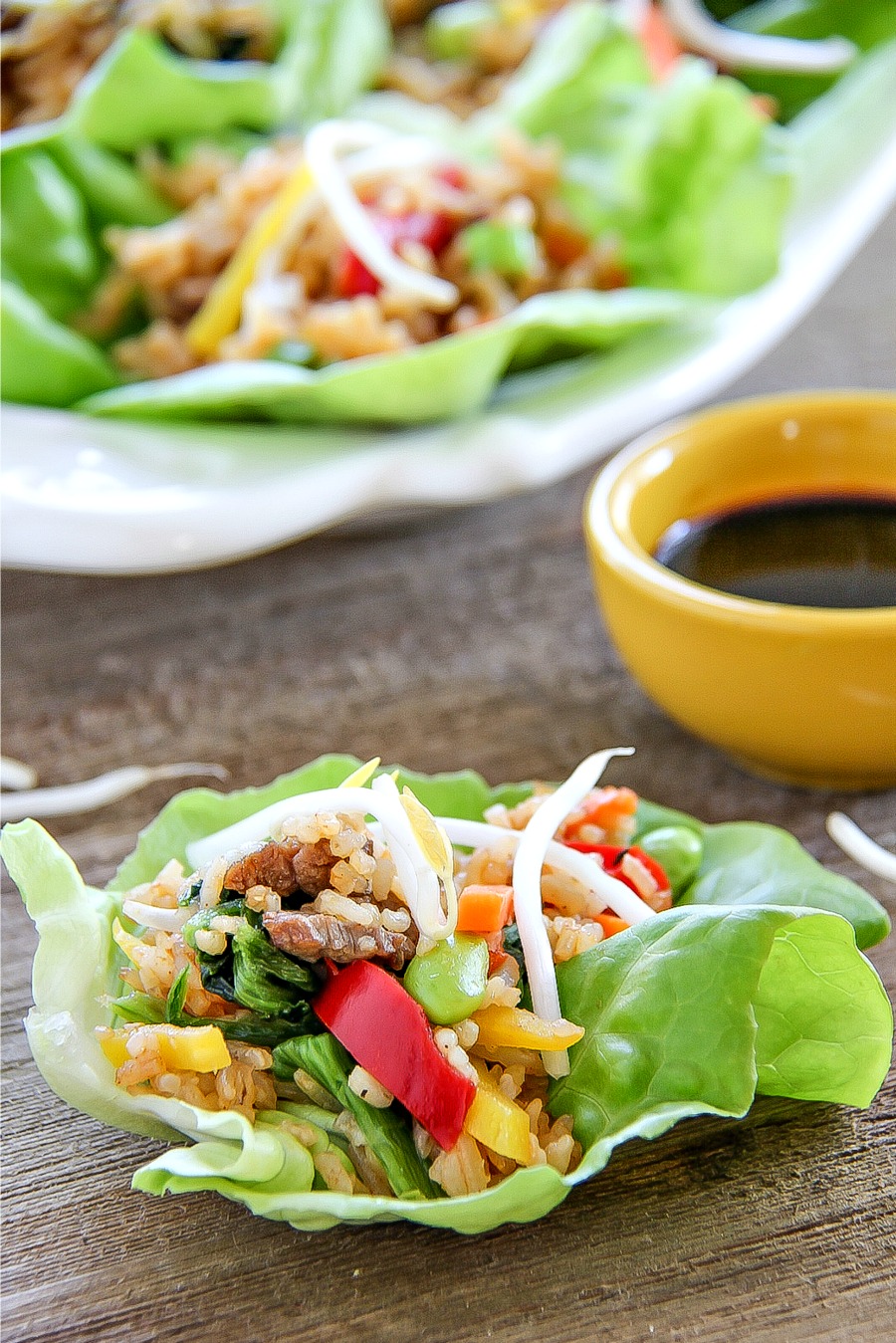 Ling Ling Fried Rice have five unique dishes based on pure and authentic Asian inspired recipes from Japan, China, Korea and Thailand that provide high quality ingredients and no artificial colors, flavors or preservatives.
Yakitori Chicken
Yakiniku Beef
Thai-Style Chicken
Chinese-Style Vegetable
Bibimbap Beef
Try Ling Ling for yourself with this coupon for $2 off a box of Ling Ling Fried Rice at any retailer where the products are sold. I purchase mine from Albertson's.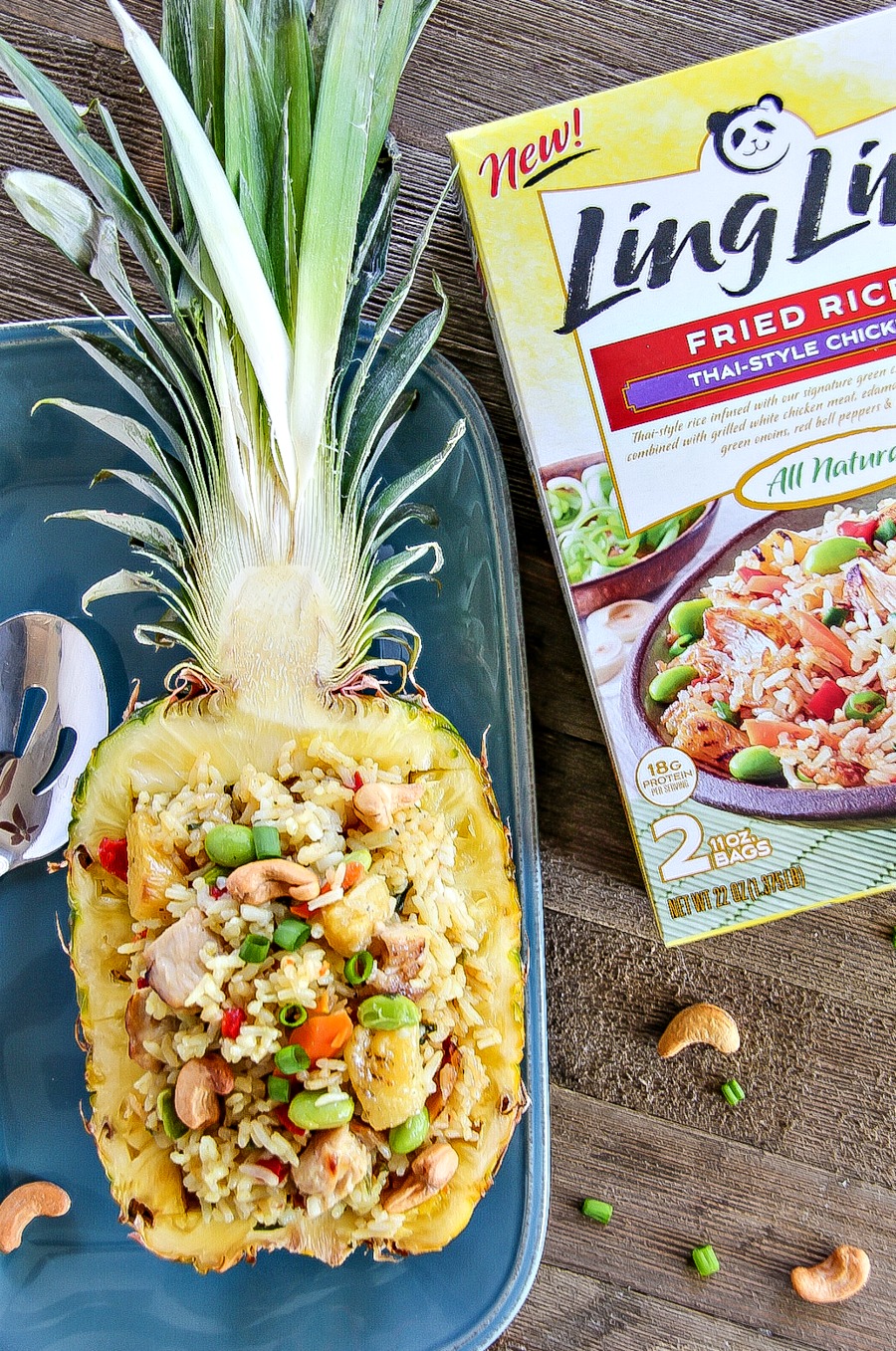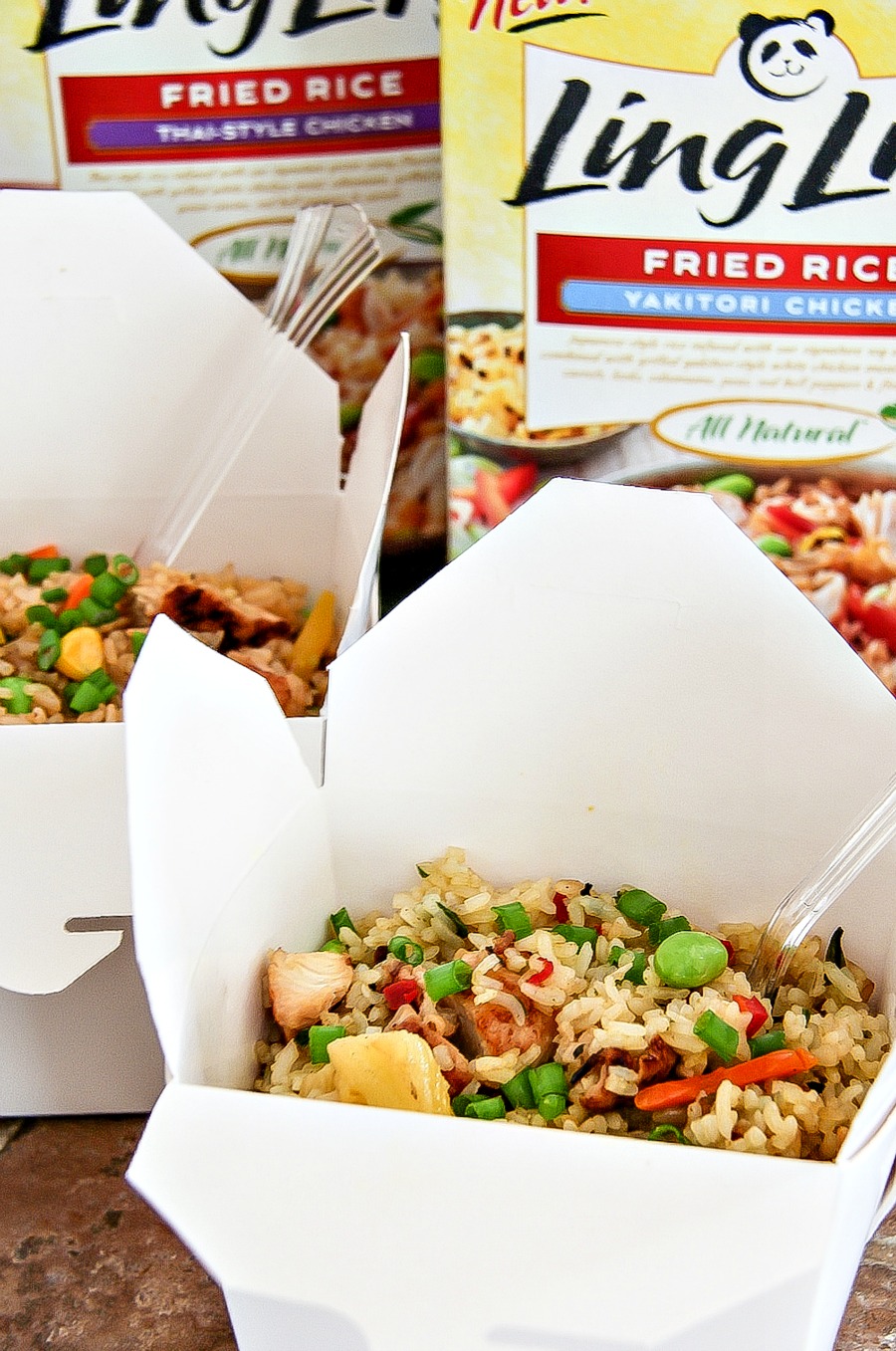 Pin this post for later:

Save
Save
Save
Save
Save
Save
Save