Look for fairies, trolls, goblins, and wildlife when you visit the fairy trail in Orange County with kids.
UPDATE: The fairies are no longer located at Aliso Summit, they have found a new home at the Oso Creek Trail in Mission Viejo. so please visit them there instead.
One day last week the power went out in our neighborhood. It's summer. In California. There was no way we were staying home. So even though I was (and still am) recovering from a respiratory infection I bundled the kids, water bottles, and snacks into the car and we headed west toward the coast. I'd heard that there was a fairy trail nature walk in Laguna Niguel, and that it was flat, and a fairly short walk so I thought I'd be able to manage that. Well, we weren't disappointed at all. I thought Flynn might not be as excited to go here as Marisol, who has been begging me to start building our own fairy garden at home, but he ran off as soon as we got there to search for fairy doors, trolls, and of course squirrels and lizards.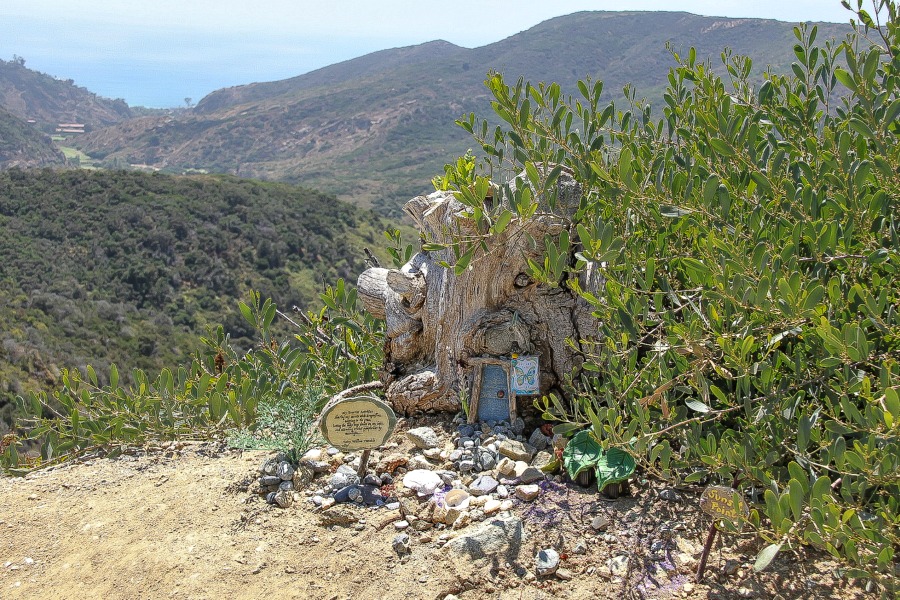 The Aliso Summit trail is about 7 miles long, but the fairy trail portion I'd guess is less than a mile. I really wish I'd remembered to turn on the Runkeeper app on my phone to track how far we walked. Just remember that however far you walk, you need to turn around and walk the same distance back to the car again.
We actually missed the very first fairy home when we first started out on the trail. I was too busy looking at pretty flowers, and the kids had run ahead, but we spotted it on our way back, so start looking as soon as you step off the sidewalk onto the trail. The trail ends when it turns into a paved road, so you can either keep going, or turn around and head back to your car … which is what we did.
Note: Keep an eye on little ones on the trail because you are on a summit, there are homes on one side of the trail (that have the most spectacular views), but on the other side is one mighty steep drop down and there are no guardrails.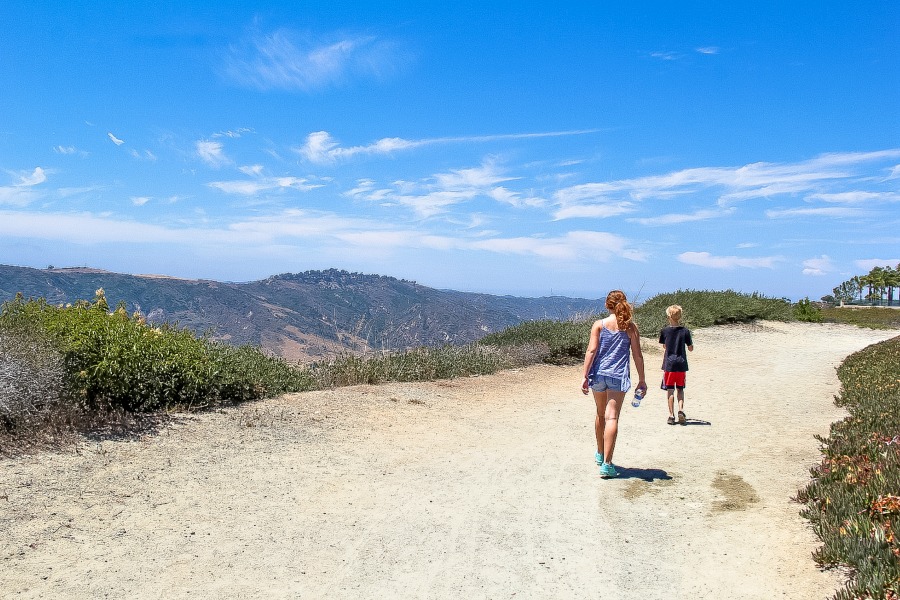 I won't share all of the fairy, troll, and gnome homes we found because I don't want to spoil all the fun, but here are a few of the fun things you'll see on your walk.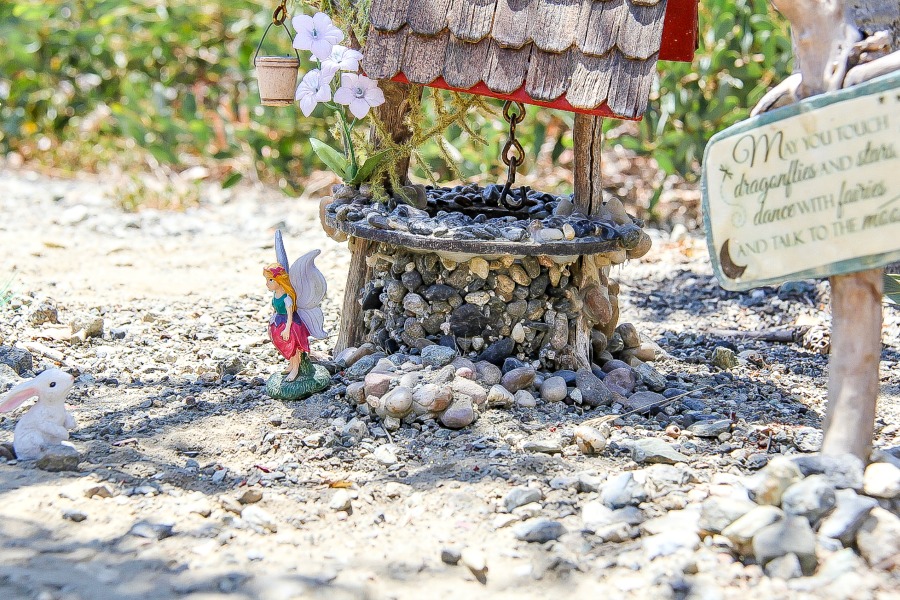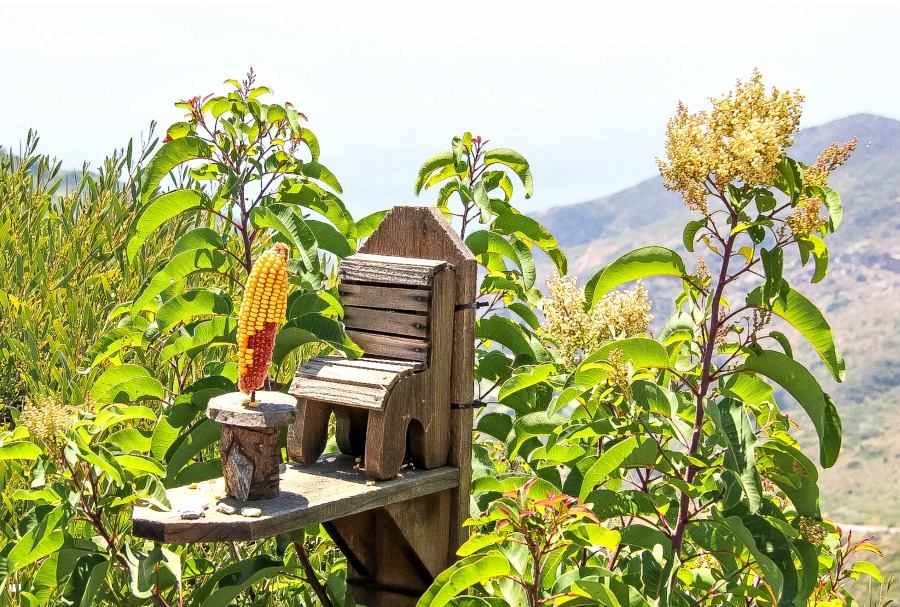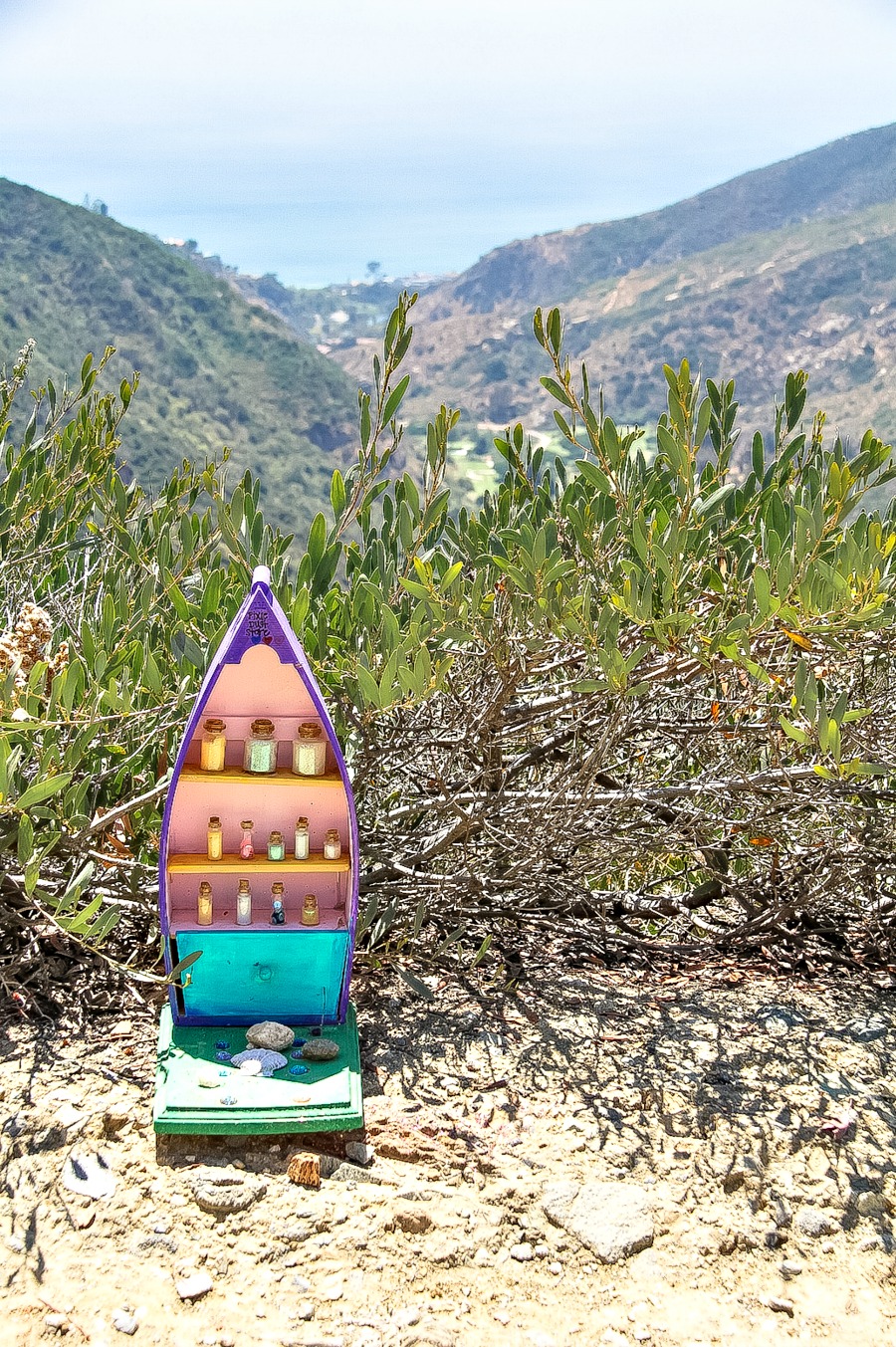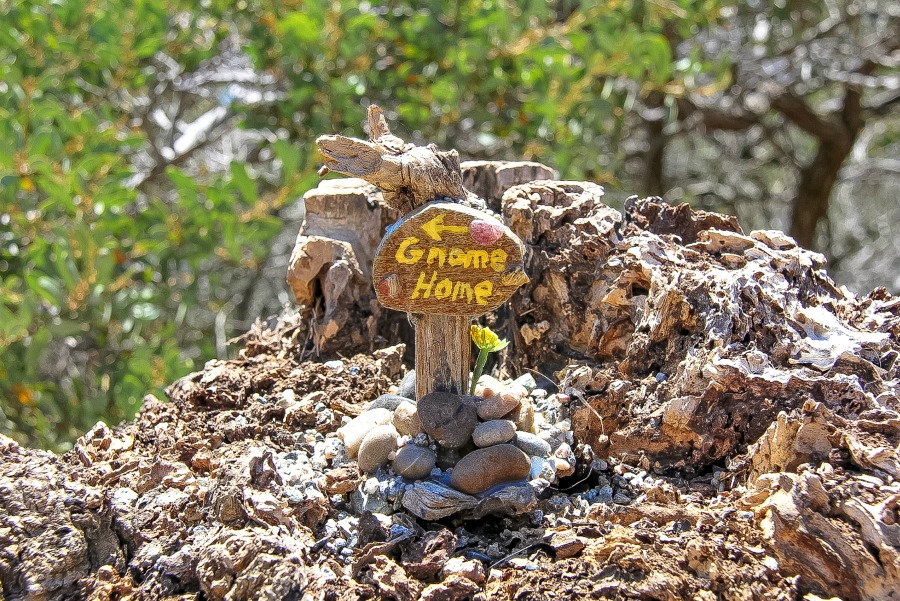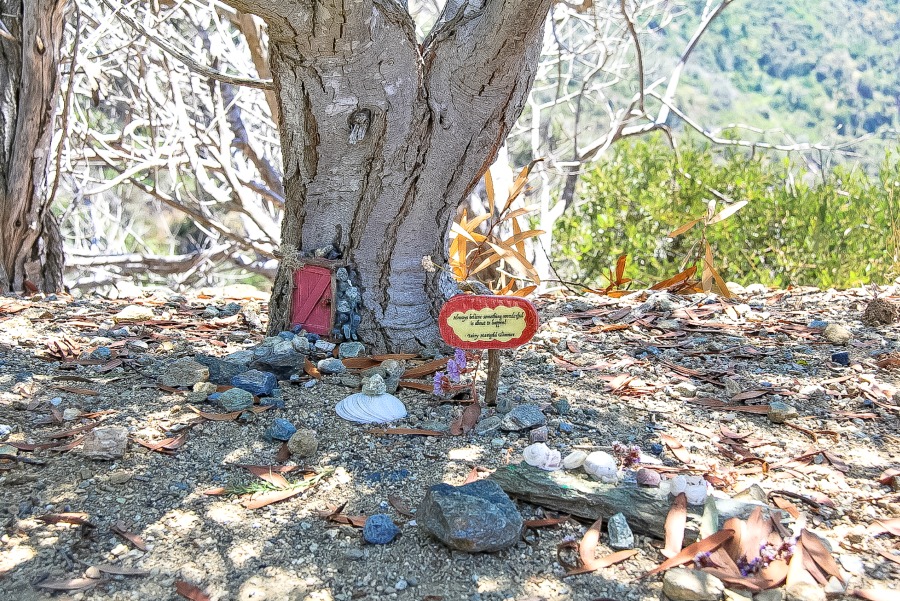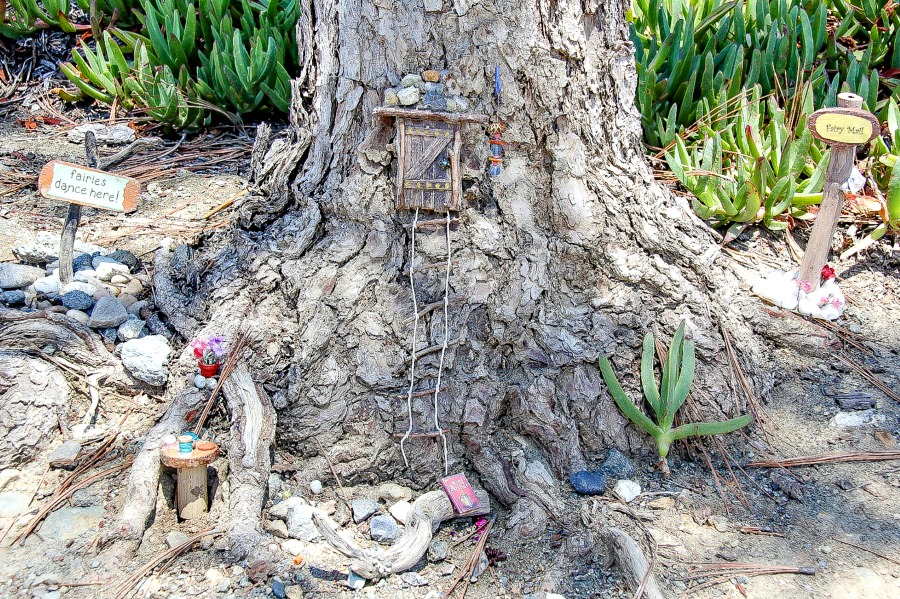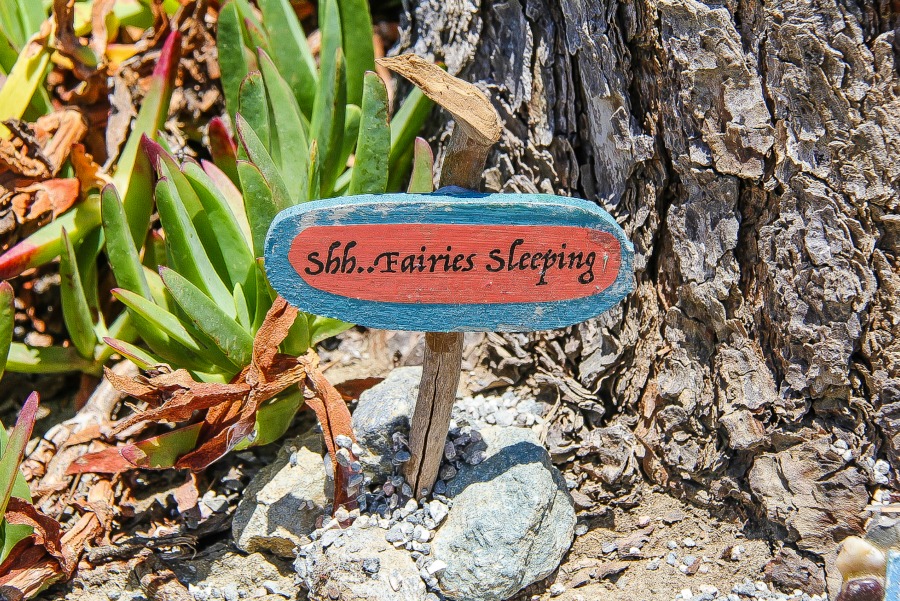 And, you really just cannot beat this view. It would be the perfect spot to watch the sunset, because you can see over to the ocean.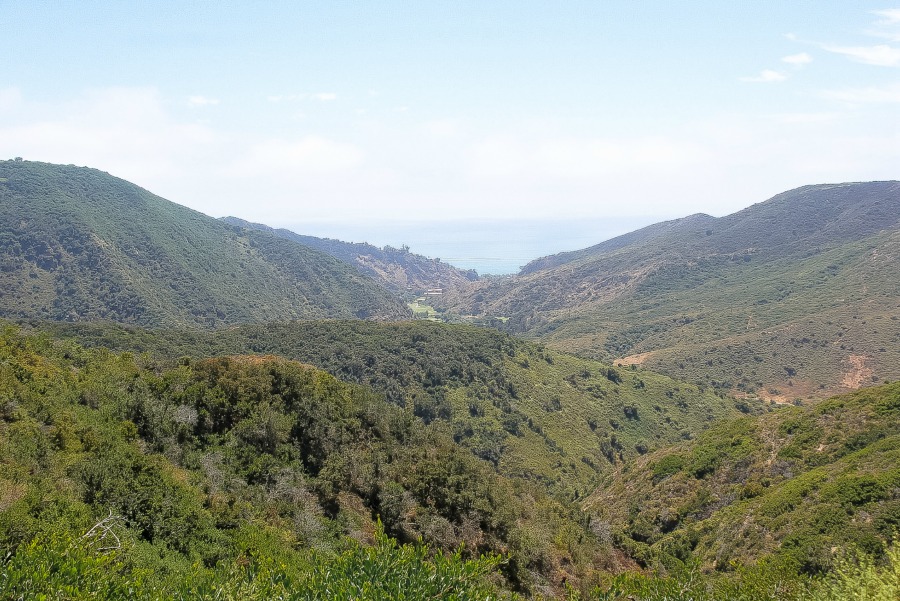 Parking: I'd looked on the Explore The Fairy Trail website for details on how to get there and where to park and it said that there is parking on Pacific Island Drive, however we drove up and down it a couple of times and found signs saying 'no parking entire block' on both sides of the road. The trail starts directly opposite the corner of La Brise and Pacific Island Drive, so we parked just one block away on Flying Cloud, walked across Pacific Island Drive and down to the start of the trail. The trail itself though is clearly marked with a sign so you won't miss it. And if you park on Flying Cloud, you won't be sorry, the views are absolutely spectacular.
Tip: About a 10 minute drive away in Dana Point there are weekly concerts in the park. Visit the fairy trail, then head to a concert and enjoy a food truck dinner at sunset. We went to the concerts in the park last summer and they were great. We ate carne asada fries from a food truck, and took our own cocktails.
Pin this post for later: