Visiting Daytona Beach in Florida with kids? Here are 5 must-do activities that have nothing to do with the Daytona International Speedway.
Whenever I heard anything about Daytona Beach it was always about the Daytona International Speedway, and seeing as that seems to be the big draw card I had never put it on my 'must-visit' bucket list. Let's face it, other than Jay, the rest of us just aren't racing enthusiasts. So when Mike suggested we all head there for five days the first week of summer vacation I was a little skeptical, but he promised we'd have a great time, and the most important part is that we'd have all of the family together.
Daytona Beach was a place he had taken his children when they were younger and he was looking forward to being back there with them now that they are in their 20's and it was a huge bonus that the grandbaby would experience his first beach vacation there. So all eleven of us met up there for five fabulous days.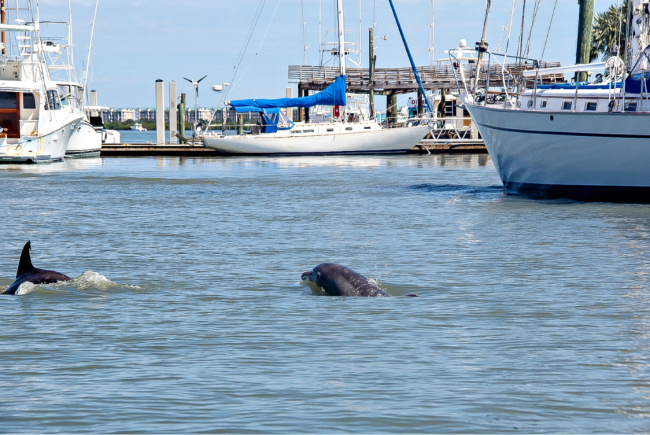 Since returning home people have asked if we saw alligators. I guess that's a thing … but people also ask me if I see kangaroos hopping around in my backyard in Australia too, and no, that's just not a thing, you'd have to go into the bush and maybe you'll spot them, but they don't just hop around on the streets throughout the suburbs or city. But, we actually did see alligators. There were ponds and creeks alongside the freeways and sure enough we would see the occasional alligator basking on the bank or floating on the water. On a bus tour our driver stopped to point out a large one so we could take photographs.
Seeing as we had 3 young kids with us (my two are 10 and the grandbaby is 1) we had to do a lot of kid-friendly activities and we weren't disappointed by how much there was to see and do … just never enough time to do everything. The weather was a little uncooperative, but we made the best of it. I remember taking my kids to Orlando a few years ago and there were often surprise rain showers and storms that would leave as quickly as they came.
Here are a few of our must-do activities with kids while you are in Daytona Beach … that don't include the Daytona International Speedway.
This National Historic Landmark is a must-see that is rich with history. Climb the 203 steps to the top of the lighthouse where there are spectacular views across Daytona Beach and Ponce Inlet, and then visit the various historical buildings.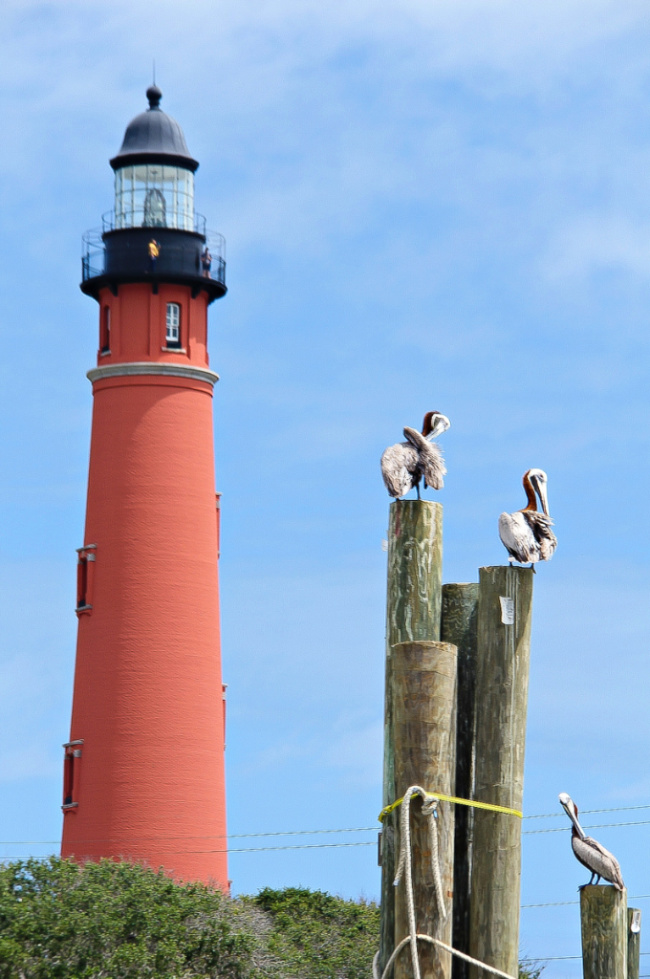 Dolphin Sightseeing Tour
Ponce Inlet Watersports offer a variety of activities including parasailing, fishing, paddle-boarding, and dolphin or manatee sightseeing tours. We booked a private dolphin tour and it was fantastic. We were given a boat tour of the area, we saw plenty of dolphins including a mother and baby, got to hop out of the boat for a little while at Disappearing Island, spotted a sea turtle, and saw baby pelicans. The kids even got to drive the boat.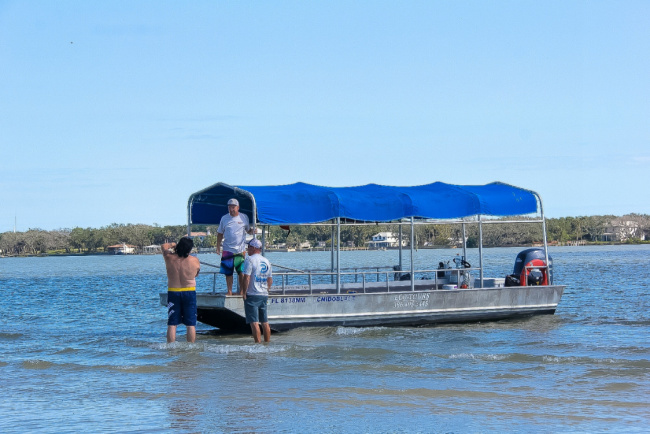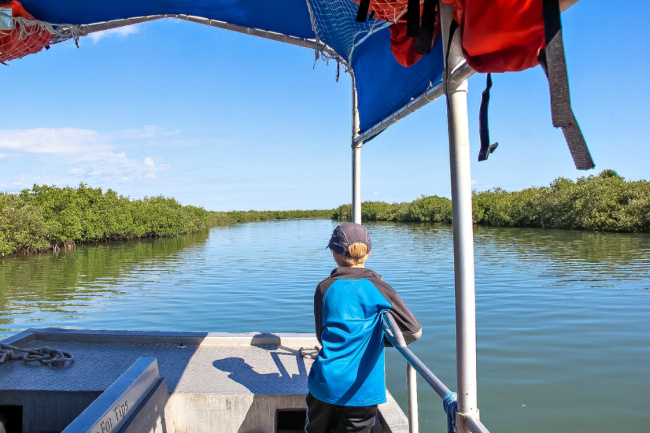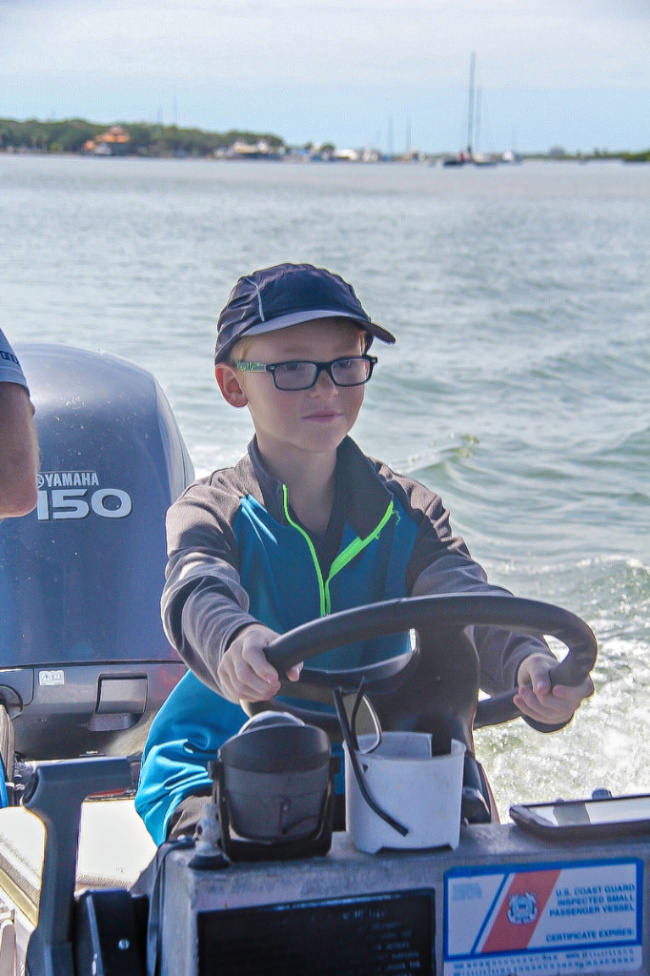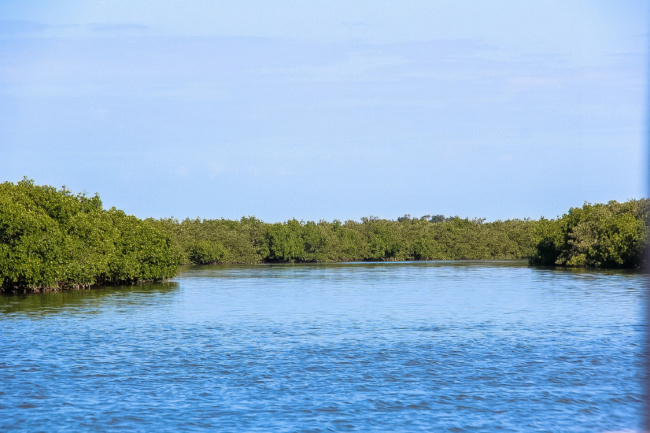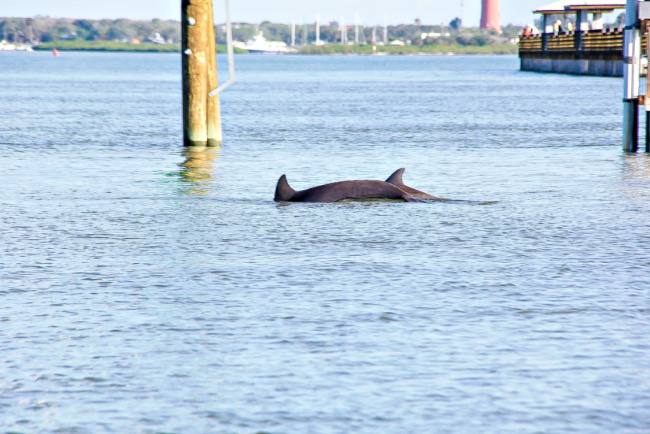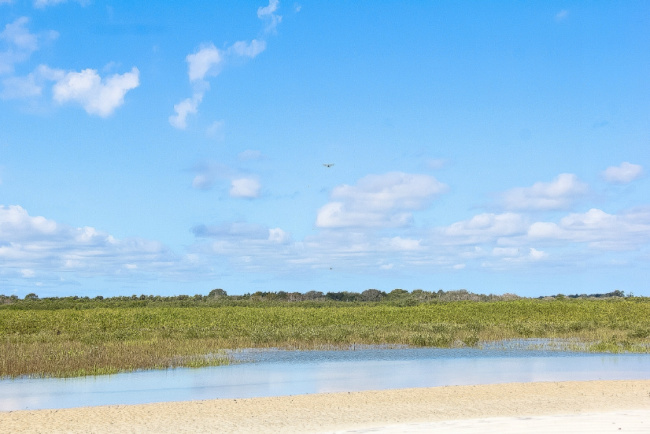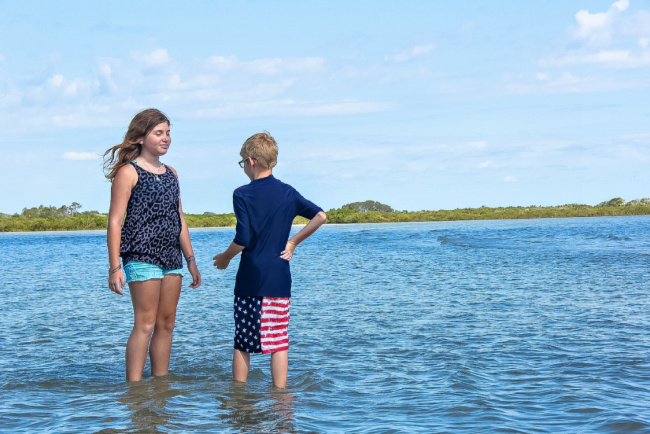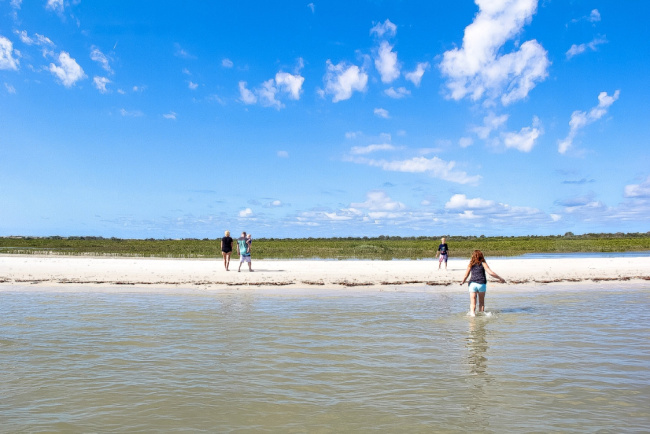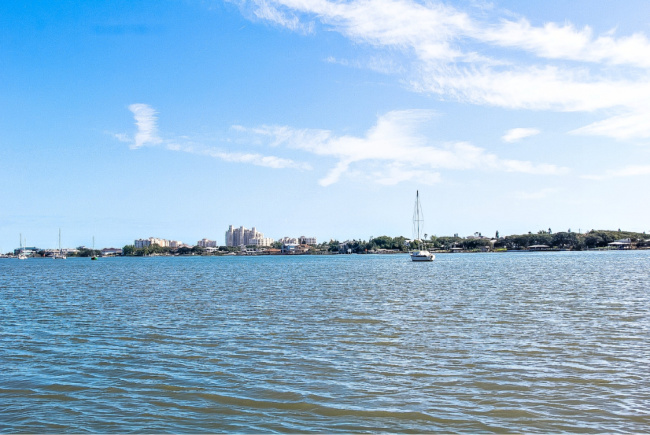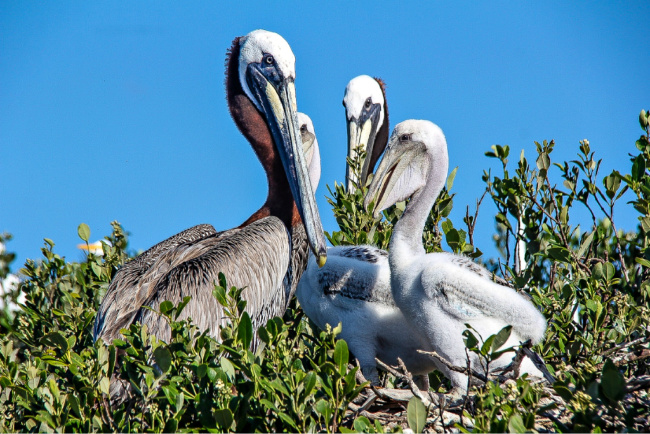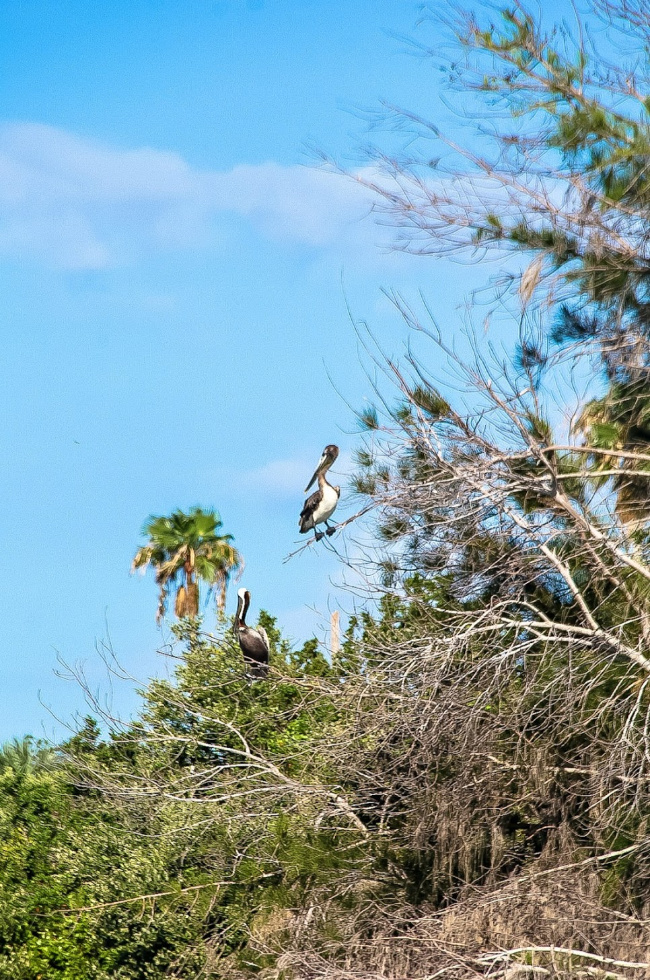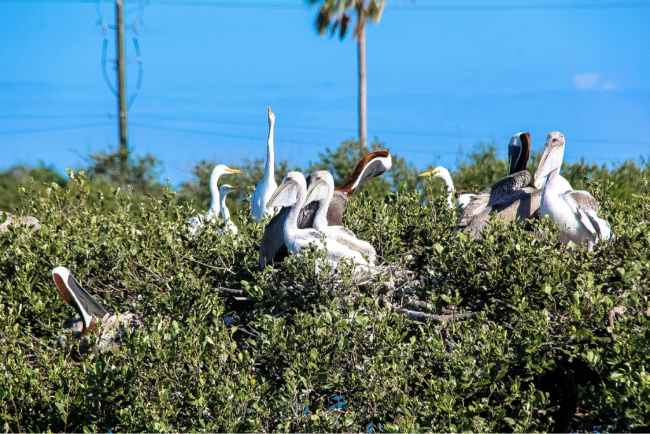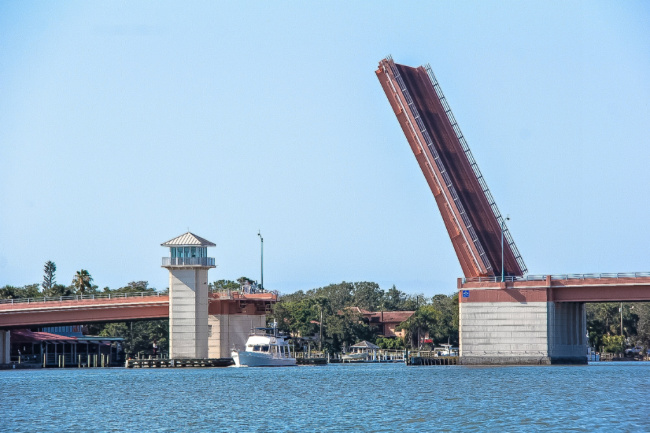 This was a big one on our list of things to do. The Kennedy Space Center is about an hour by car from Daytona Beach and well worth the visit. This was the must-see on my oldest son's list. His favorite college class was astronomy, so was thrilled when we told him we would take him here. The day we went it rained but most activities were indoors and we went on a bus tour too. Unfortunately, I don't have any decent photographs of the launch sites from the bus tour because of the rain spots on the windows (and we were entertaining a baby on the bus) but you still need to do it. There are simulators, IMAX theaters, you can meet an astronaut, and there's plenty for kids to see and do.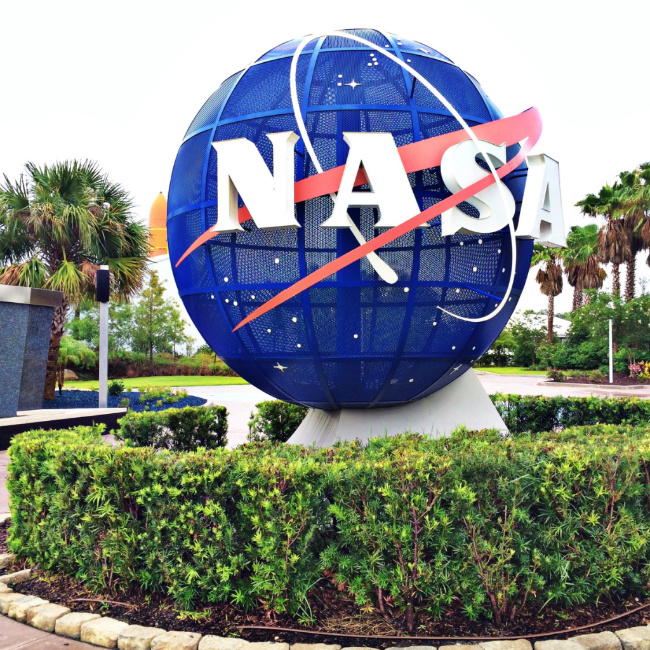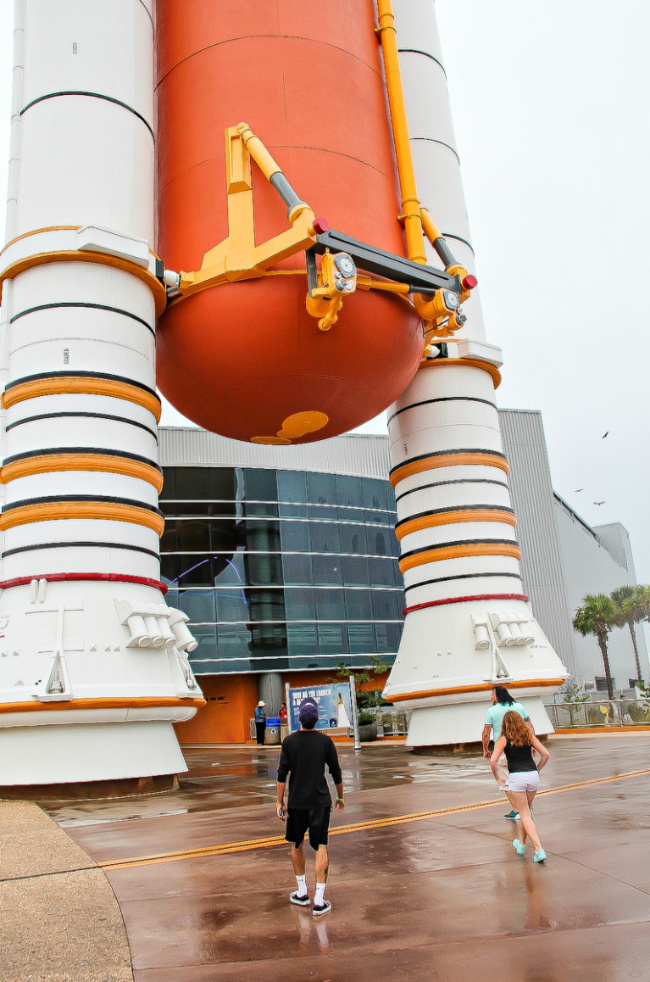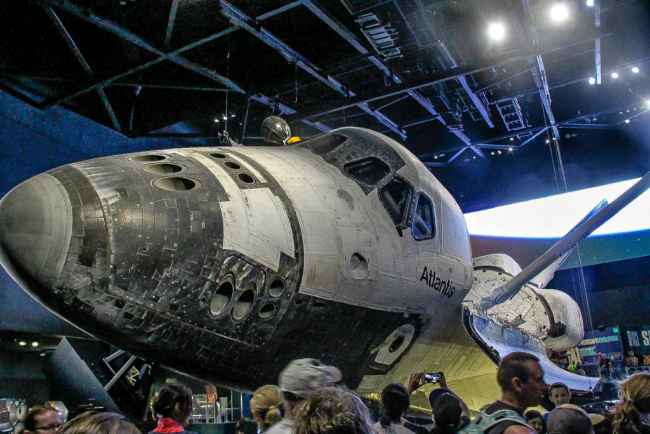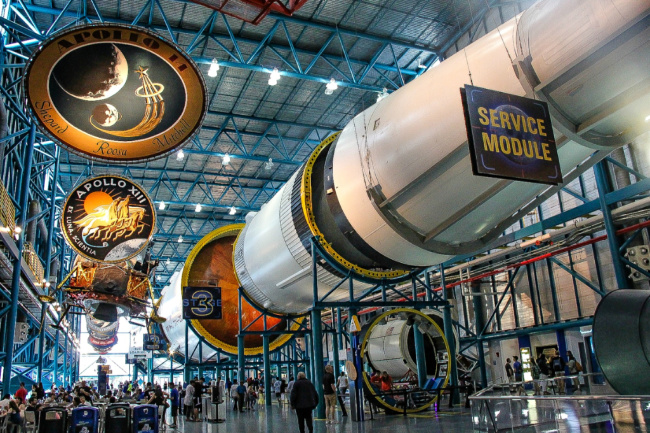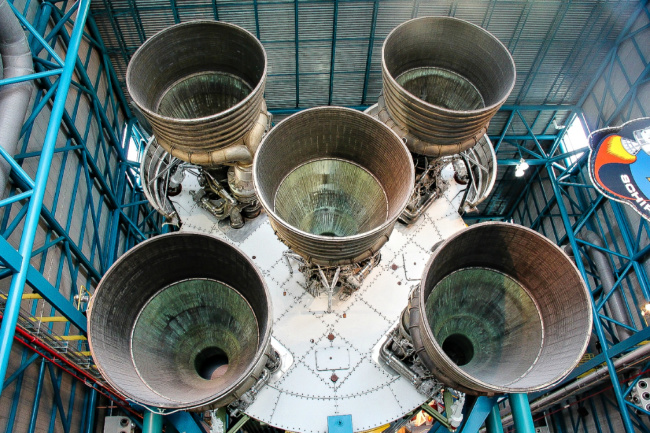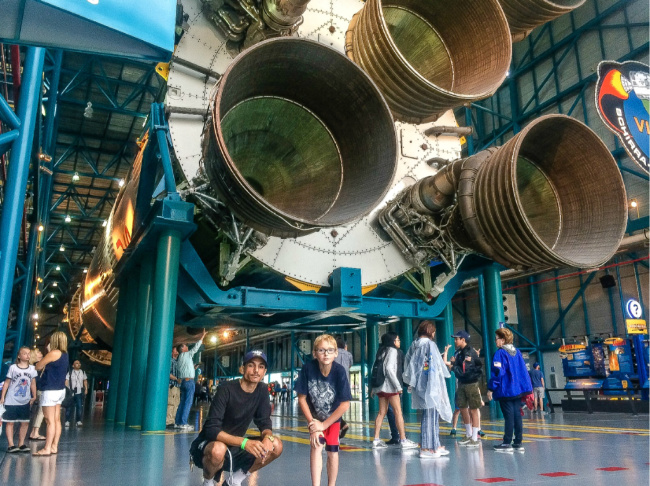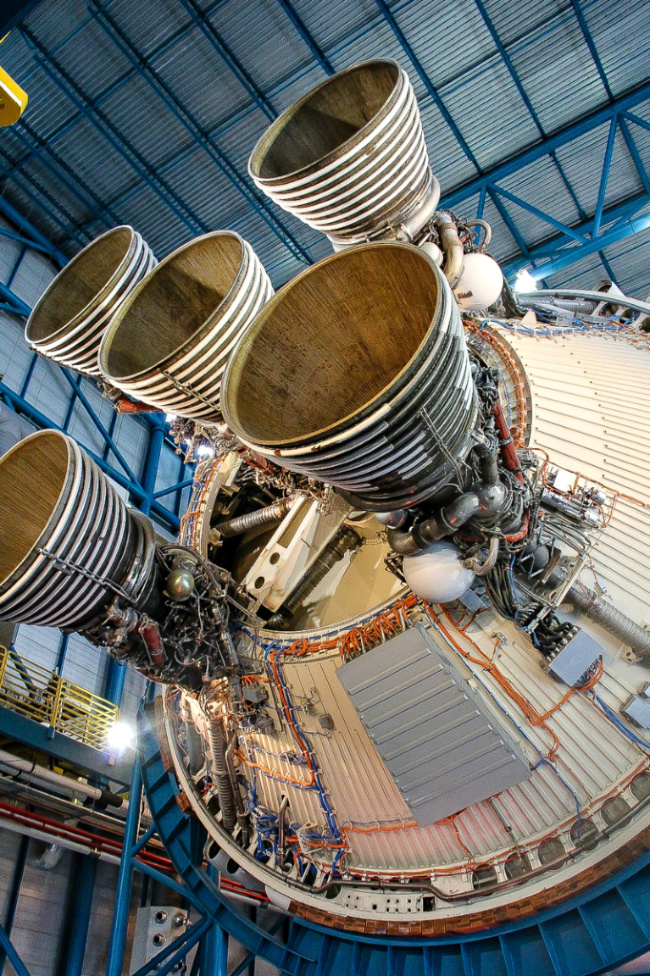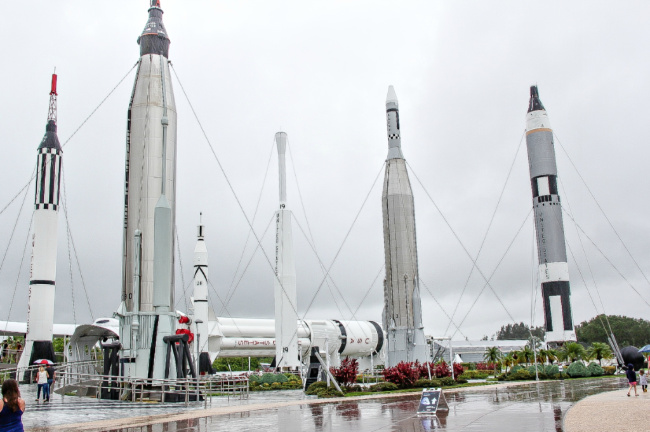 Visit the beaches
If you've ever wanted to drive on a beach, here's your chance. There is nothing better than driving right onto the sand, unloading your car, loading it back up at the end of the day and heading home. Nobody wants to have to fight for parking and then walk for miles to an overcrowded beach. The beach was right across the road from the house we had rented so although we did walk there one day just to take a look the other days we drove all of our gear right onto the sand.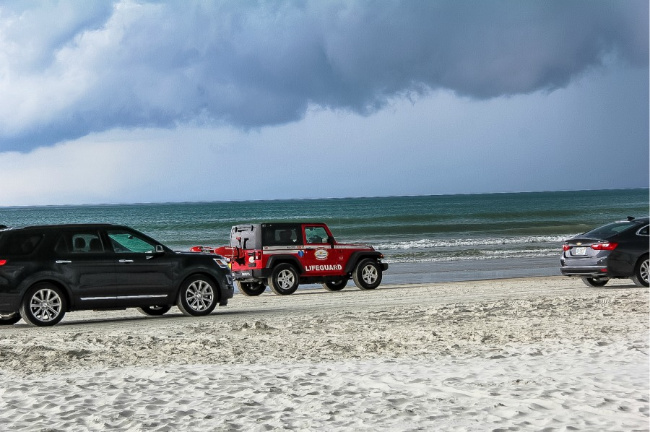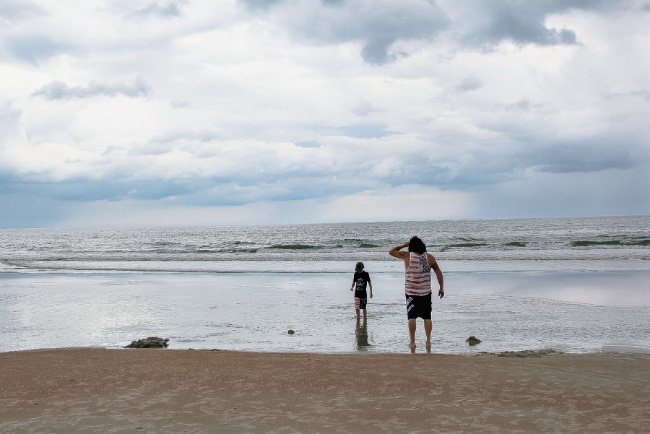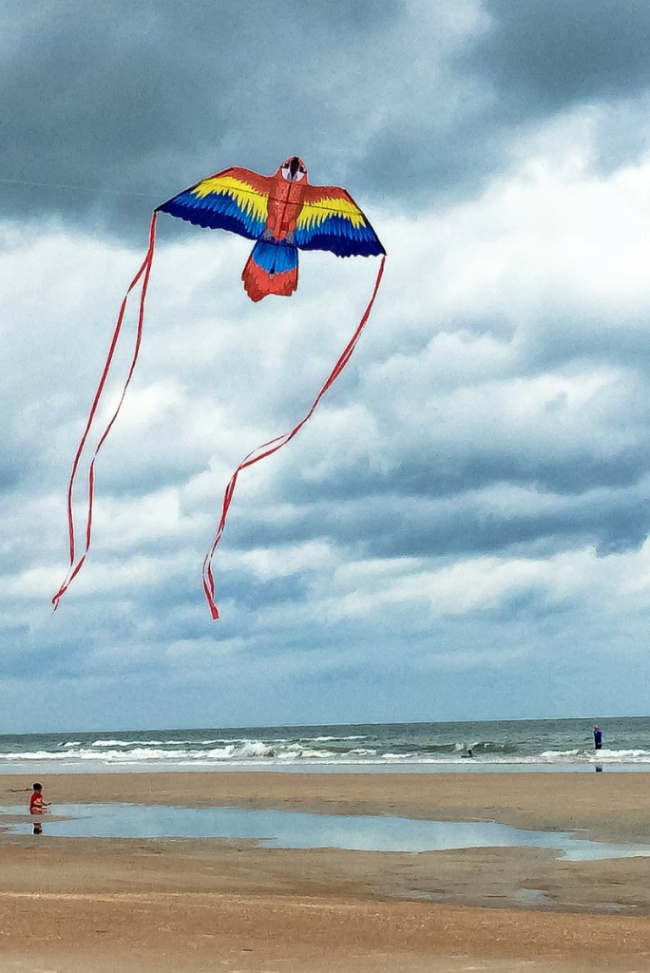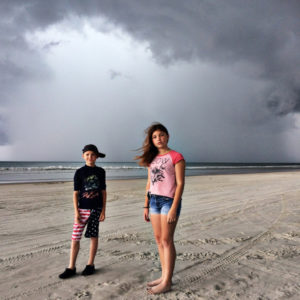 Sunset Mini-Golf
How about a round of mini-golf at sunset? It's the best time to go, just look at this backdrop at Congo River Mini-Golf … and the kids were able to feed alligators too.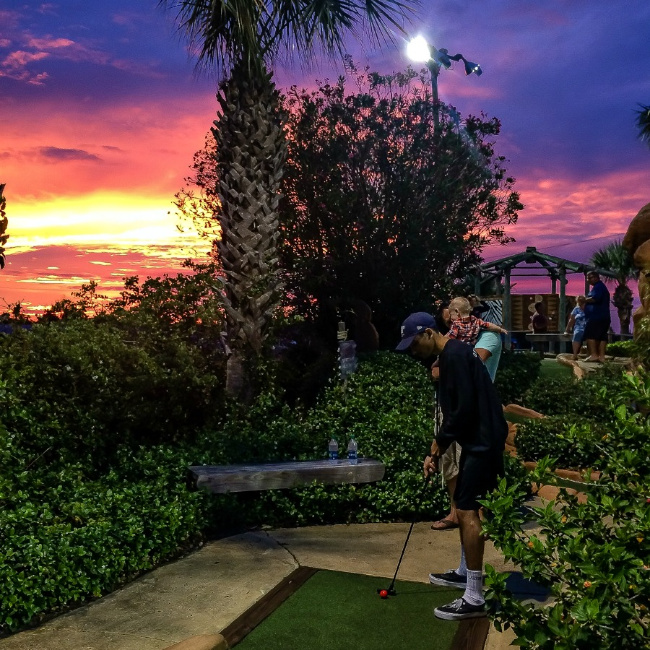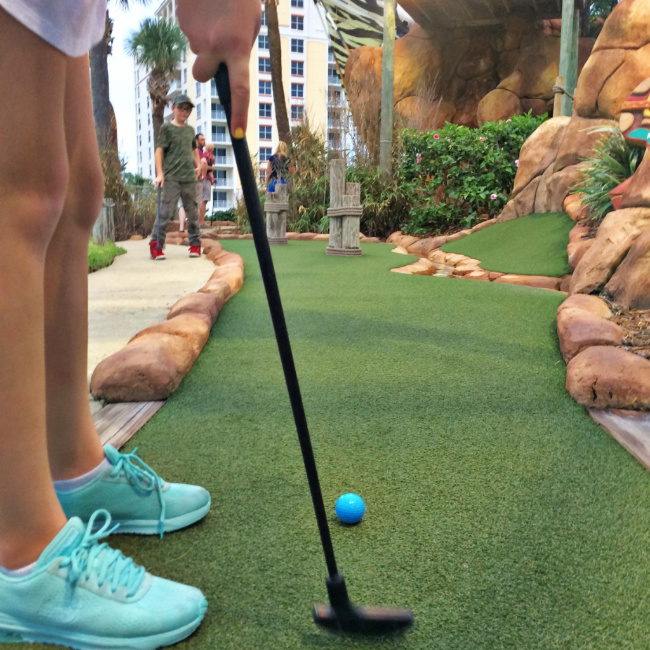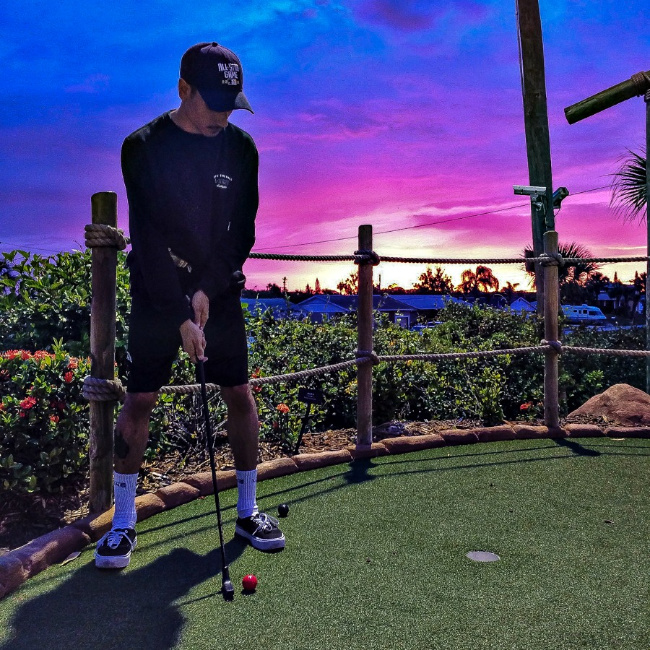 Looking for something to eat?
I highly recommend Riptides Raw Bar & Grill (which is kid friendly, has live music, and where we spent more time playing with Wikki Stix than eating) and Caribbean Jacks (where the food was great and there was live music there too). Best part, I had no trouble finding gluten-free dishes for my little man at either restaurant.
Pin this post for later:

Save
Save
Save