5 simple tips for ensuring your dog is a happy, healthy member of your family with Supreme Source®.
Disclosure: This post was sponsored by Supreme Source® as part of an Ambassador Program for Influence Central and all opinions expressed in my post are my own.
Those of us with kids spend a lot of time ensuring our kids eat healthily, get plenty of exercise, reduce screen time, and try to maintain balance – but what about our pets?
We are a pet kinda family, from the turtle, the dinosaur (Bubba, the monitor lizard), a fish, hermit crab, and our beloved dog Sparky. And for each of our pets, we are always striving to make sure they are eating the best possible food (I sometimes think the dinosaur and turtle eat better than I do) and have environments that mean they are getting a lot of exercise, and a lot of what they need to be happy and healthy. I'd love to lay around in the bathtub for hours like the monitor lizard does, but I digress if I managed to get a bath once a month I'd be happy … heck, I'd just like to be able to squeeze in a quick shower today.
So, I've rounded up 5 simple ways you can keep your dog a happy, healthy member of your family too.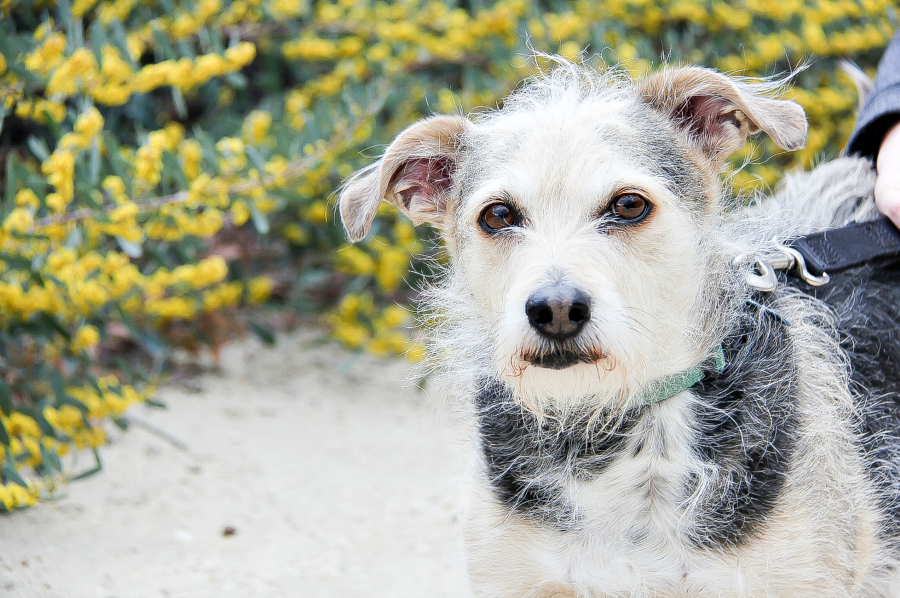 Exercise
Just like our bodies demand exercise to maintain a healthy lifestyle, so do our dogs.
Sparky loves to go hiking, and especially loves it when I walk him to school to pick up the kids in the afternoon. Although how he can manage to pee on just about every blade of grass and shrub from here to there still boggles my mind. He loves seeing the bunnies in the park,  trying to chase the birds, and of course seeing other dogs out on walks too.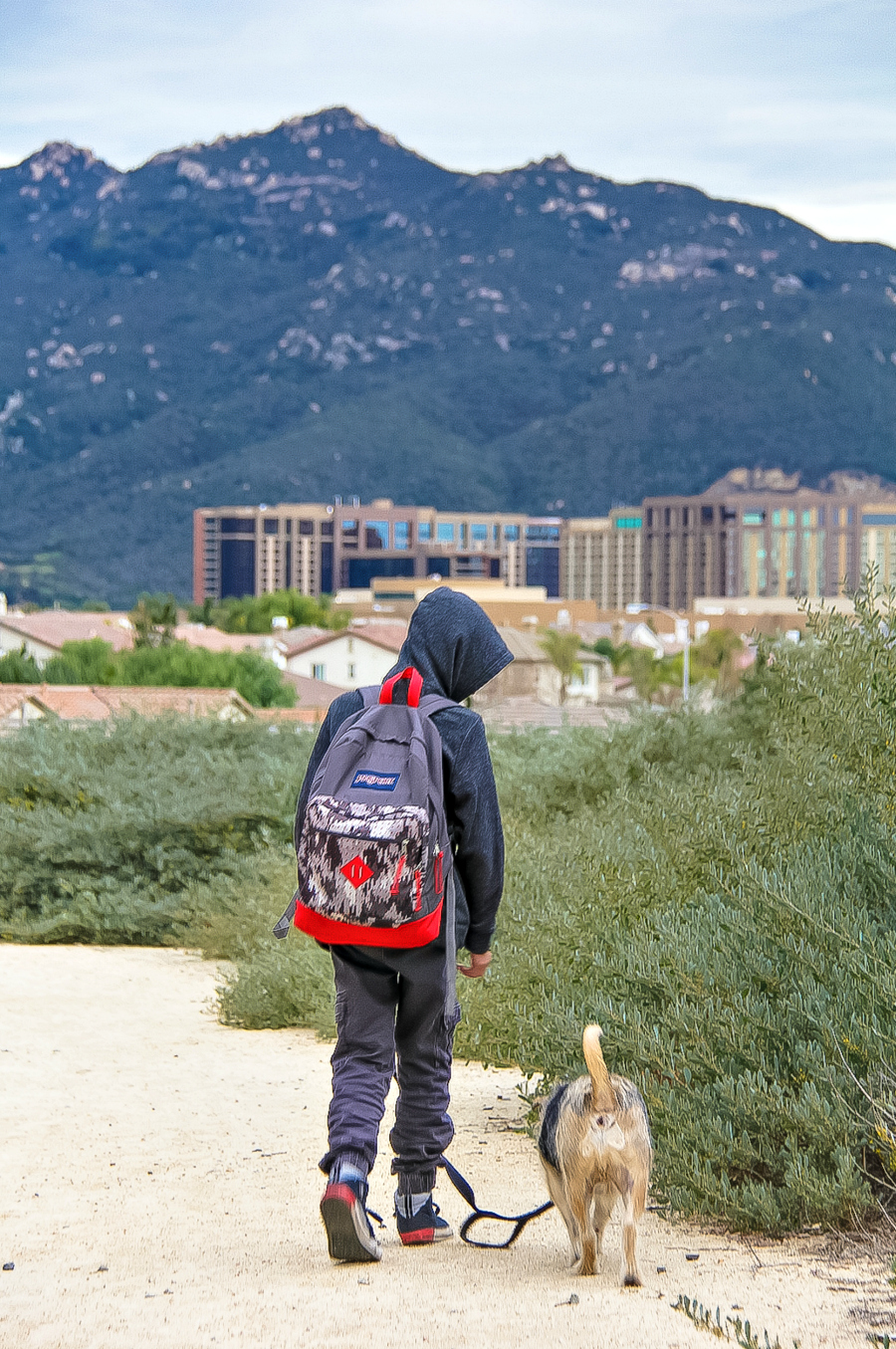 Going for a walk means there are fewer accidents, less chewing of things (that don't belong to him) in the house, and it helps prevent obesity.
Tip: Go for a walk when it's cooler outside. Walk outside on a hot day and stand on the concrete with bare feet. Is it too hot for you? Then it's probably too hot for your dog too, and their paws can burn.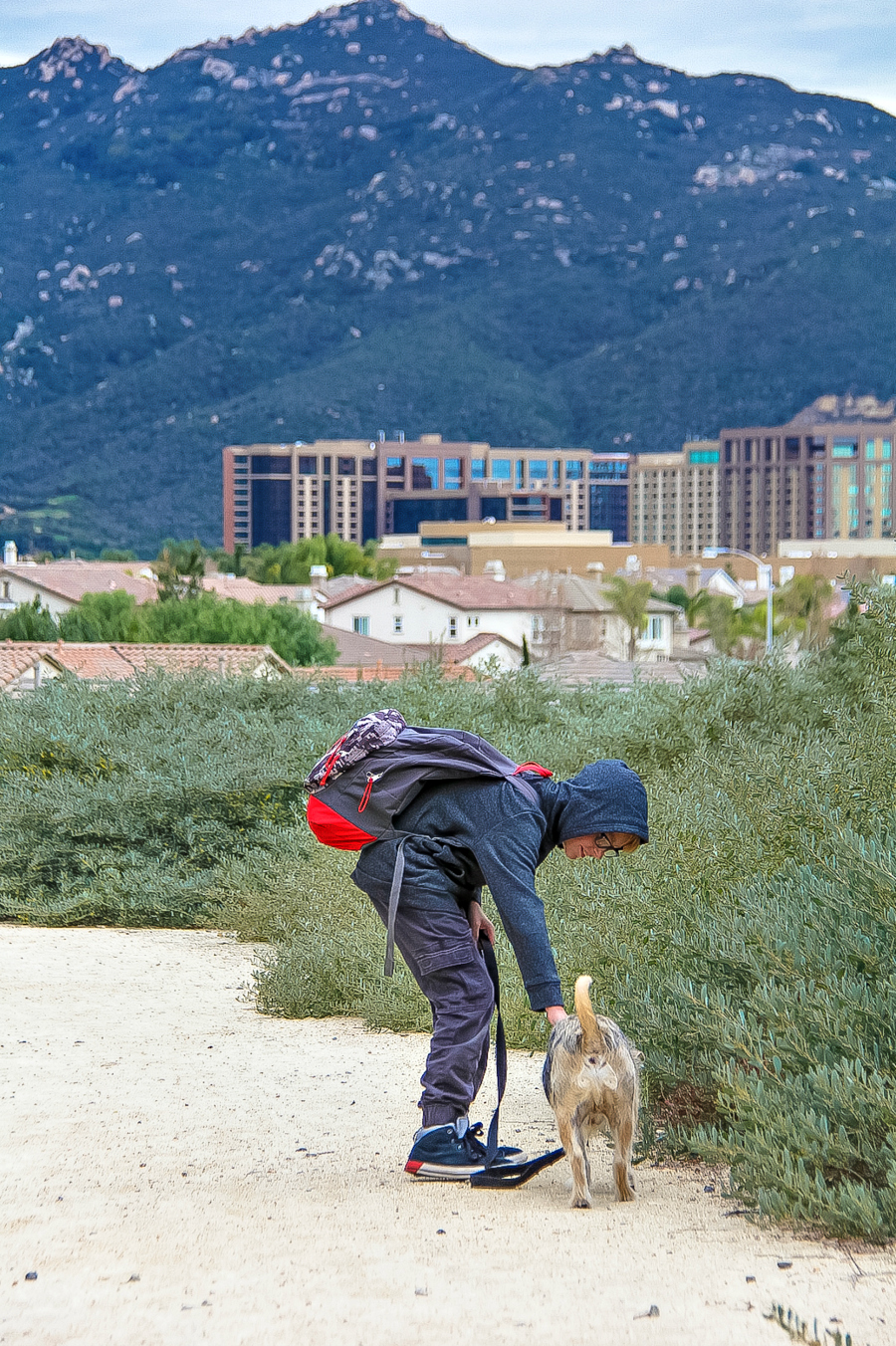 Dietary Health
When you have kids (and a grandbaby who loves to FaceTime with the dog to watch him eat), dogs can quickly become over-fed. They know whom to sit under at the dining table, are quick to launch on the smallest scrap that falls, and just love to beg for food. Try to prevent that by ensuring they have boundaries, particularly during meal times. And feed them high-quality dog food that is very important to their digestive health, to prevent obesity, and to keep everything from their coat to their eyes in good health too.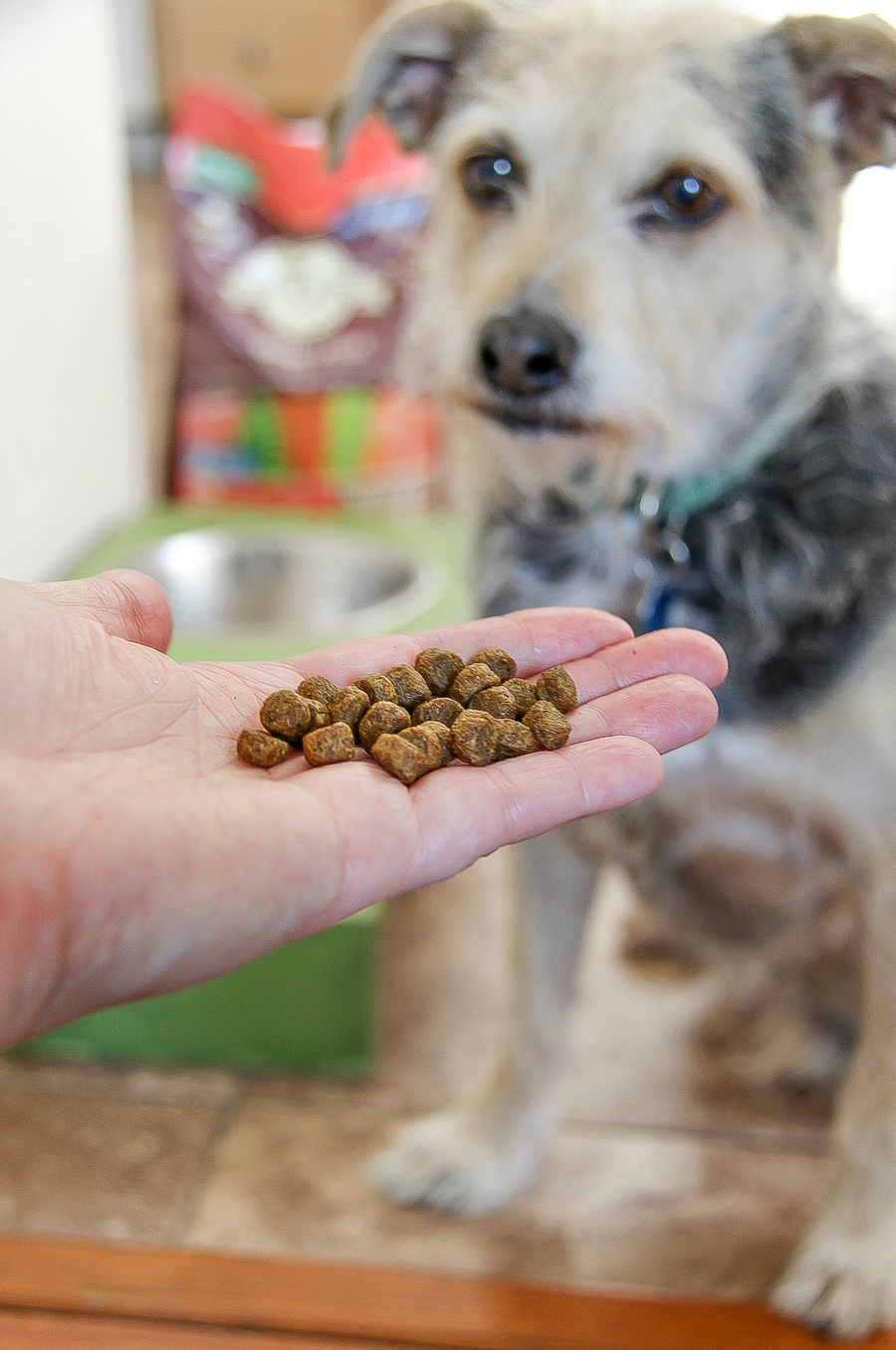 I think this says a lot about how much he loves food.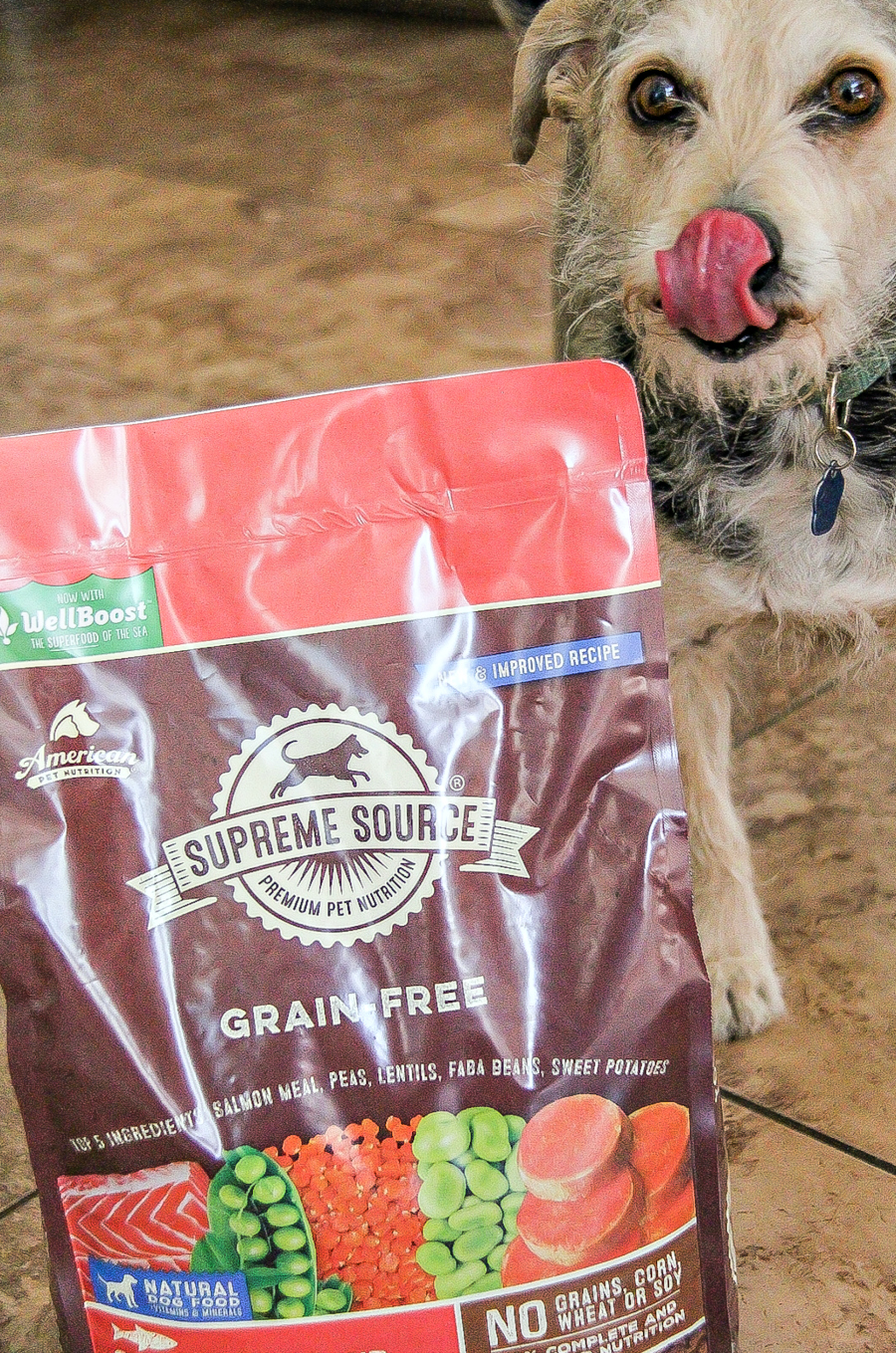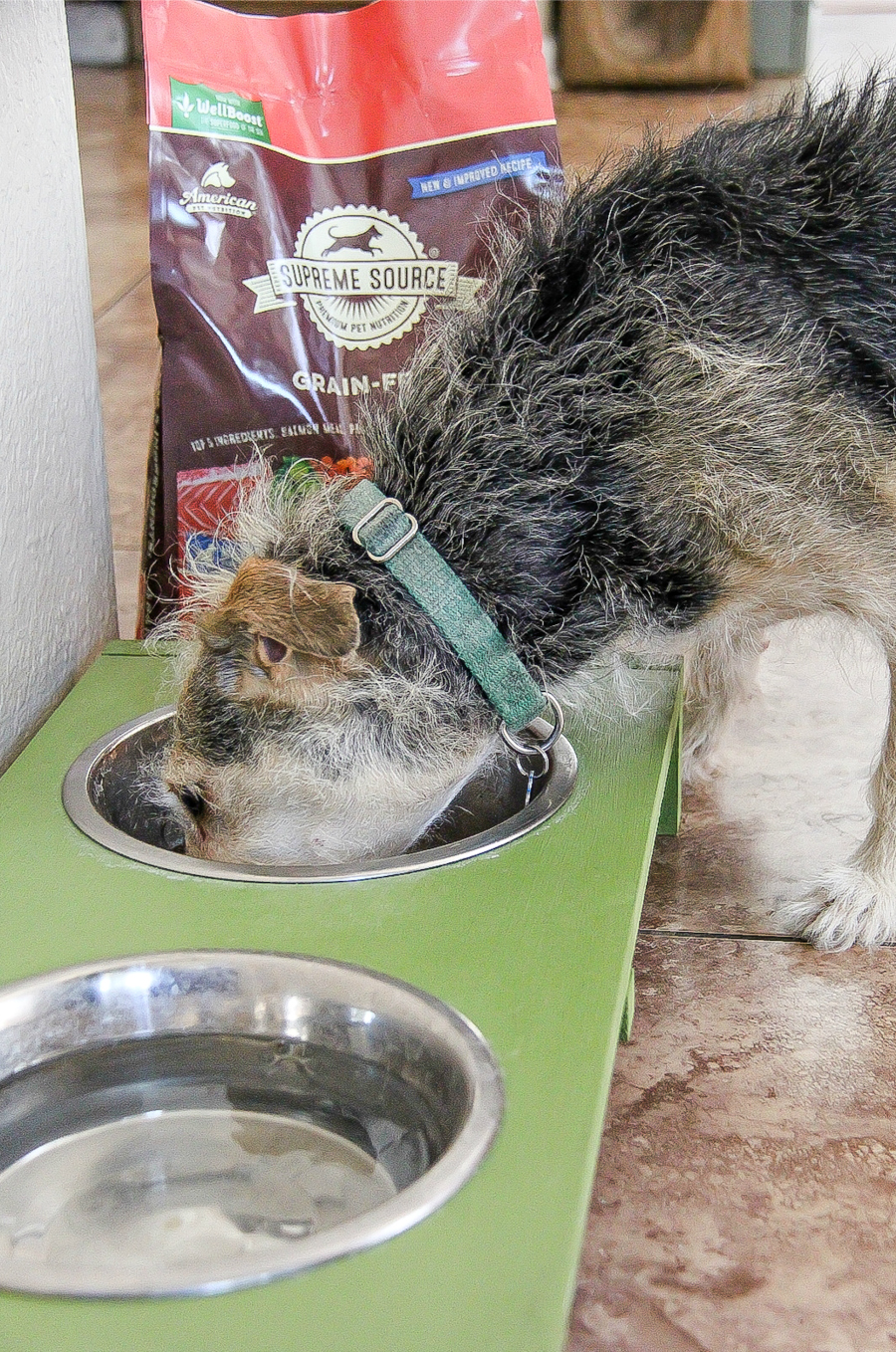 Supreme Source® Pet Food is a premium grain-free (no corn, wheat, or soy), a superfood that's packed with healthy enzymes and prebiotics to cleanse and rejuvenate them inside and out. It also contains no artificial flavors or colors. What it does contain is a healthy blend of fruits and veggies, which are natural sources of potassium, fiber, vitamins, and minerals.
And, don't forget to keep your dog hydrated. Whether your dog likes to stay indoors, or outside throughout the day, keep a bowl of water filled at all times, and if you are going on a long walk, take small plastic fold-up bowl along with a bottle of water.
Play time
Give your pet plenty of play time, this not only shows them that they are loved, and a member of the family, but can give them a little additional exercise too.
Sparky is a ball lover. He struts around the house with a ball in his mouth all the time. Then, every once in a while, he'll place that ball right behind you wherever you are sitting so you can throw it. This game can go on ALL. DAY!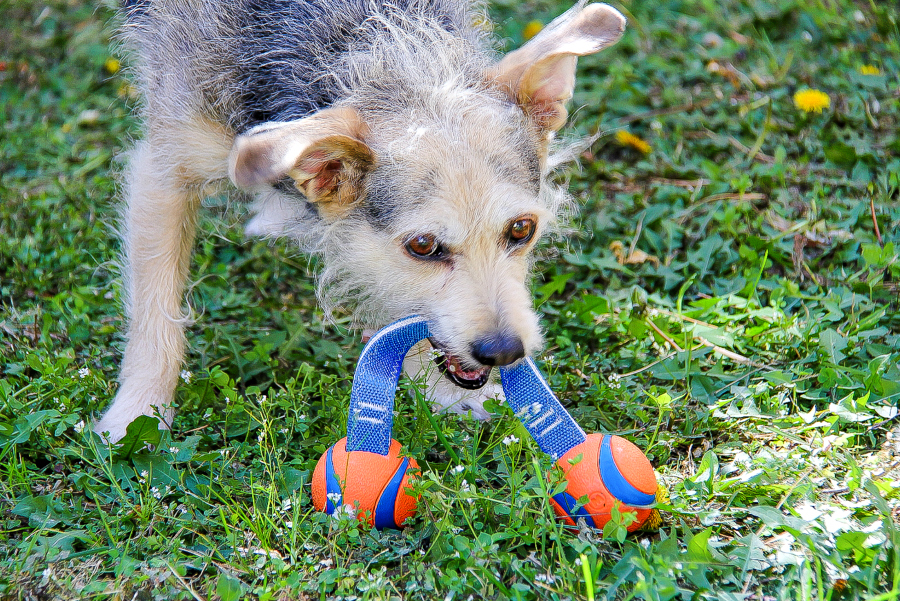 We've tried frisbees and ropes, and even chew toys, but all he wants is a ball. It makes him about the happiest dog alive to have a ball by his side. And, it's the only thing he will fetch.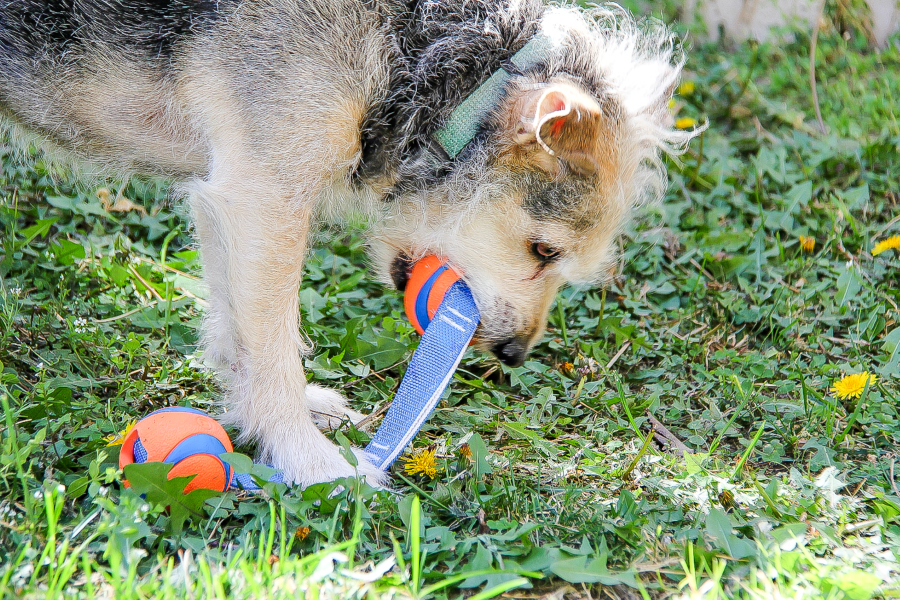 Boundaries
Just like we have boundaries for our kids, we also need to have boundaries for our dogs too, not only to ensure their safety but also for their health.
Ensure they are brought in at night – we have coyotes in our neighborhood, so we don't allow unsupervised time outside after dark.
Keep gates locked – if you have gardeners, or people use your side gate, ensure it's closed or locked. We don't want the puppy out roaming the streets alone.
Train your dog to keep off certain furniture. Our dog can pretty much go anywhere, except on my bed. It's the only place (well that and the oldest kids bedroom) that he's not allowed to be. It took a little training, but now he knows that those places are off limits.
Provide Shelter and Bedding
Stay tuned for my next post where I'll be sharing a simple DIY bedding post for your favorite pooch.
Take note of what your dog likes and doesn't like and what works for your family, because what works for one house, may not work for yours. We find that at night Sparky needs to be in a crate. He has a comfy bed, with his favorite ball by his side, and that works for us. When we used to let him roam free around the house at night we found he had accidents or would get into things while people were sleeping. It took a little training, but now he understands the word 'bed' and knows it's time to turn in for the evening.
What tips do you have for having a happy, healthy best friend? I'd love to hear about them in the comments below.
Ready for a detox challenge for your best friend?
Sparky is excited to try the Supreme Source Grain Free Salmon Meal & Sweet Potato Dry Dog Food, which we picked up at our local Albertson's. This spring, join me and Sparky in a little spring-cleaning with the Supreme 10-day detox challenge!
Improve your pet's mind, body, and soul in just ten days. Start your pet's 10-day detox today – visit www.superfoodswitch.com for a free bag of Supreme Source® pet food (up to $9.99 value, while supplies last) and to sign up for daily emails with tips and instructions to a better relationship with your pet.
The detox focuses on digestive, emotional and physical health benefits, and in just ten days your dog can be eating better.
I found my Supreme Source Pet Food at Albertson's.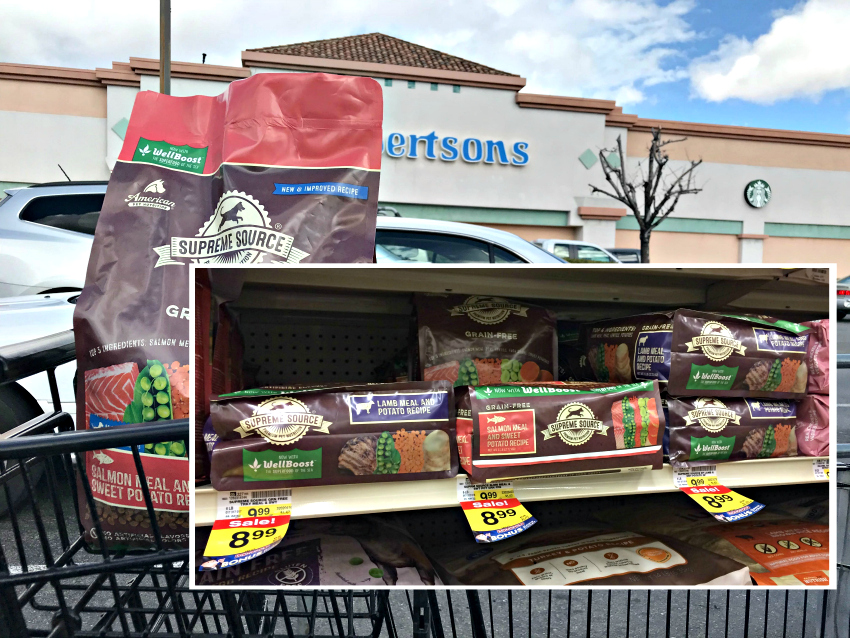 Please pin this post for later: