Having a Sherlock Gnomes themed party? Here are great ideas for handmade gnome and frog pinatas, a scavenger hunt for kids, and more.
Disclosure: This fun Sherlock Gnomes project is sponsored by Paramount Pictures.
Join Gnomeo and Juliet, along with legendary detective Sherlock Gnomes to solve the case of the missing garden gnomes in London. Sherlock Gnomes will be released in theaters March 23rd. I hope you are as excited to see it as we are.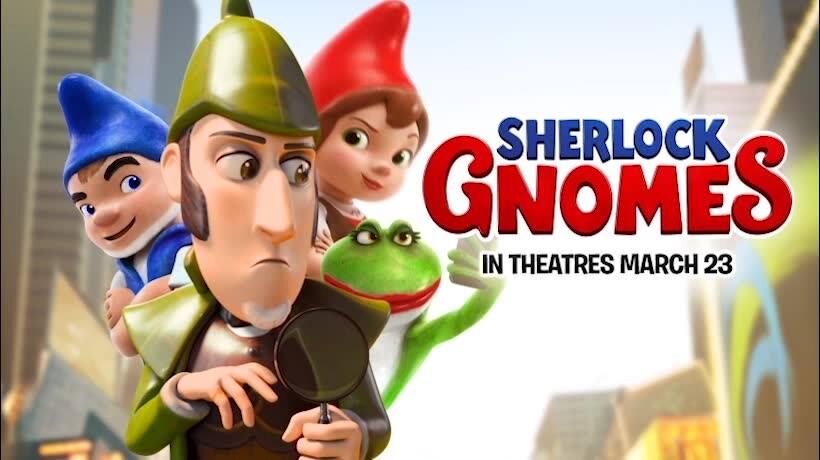 Inspired by this fun new movie, we created these celebration perfect piñatas. Small pull-string piñatas are perfect to use for movie snacks, activity pages, and party favors. If you make them larger, you can fill them with all kinds of treats for a whole lot of piñata fun.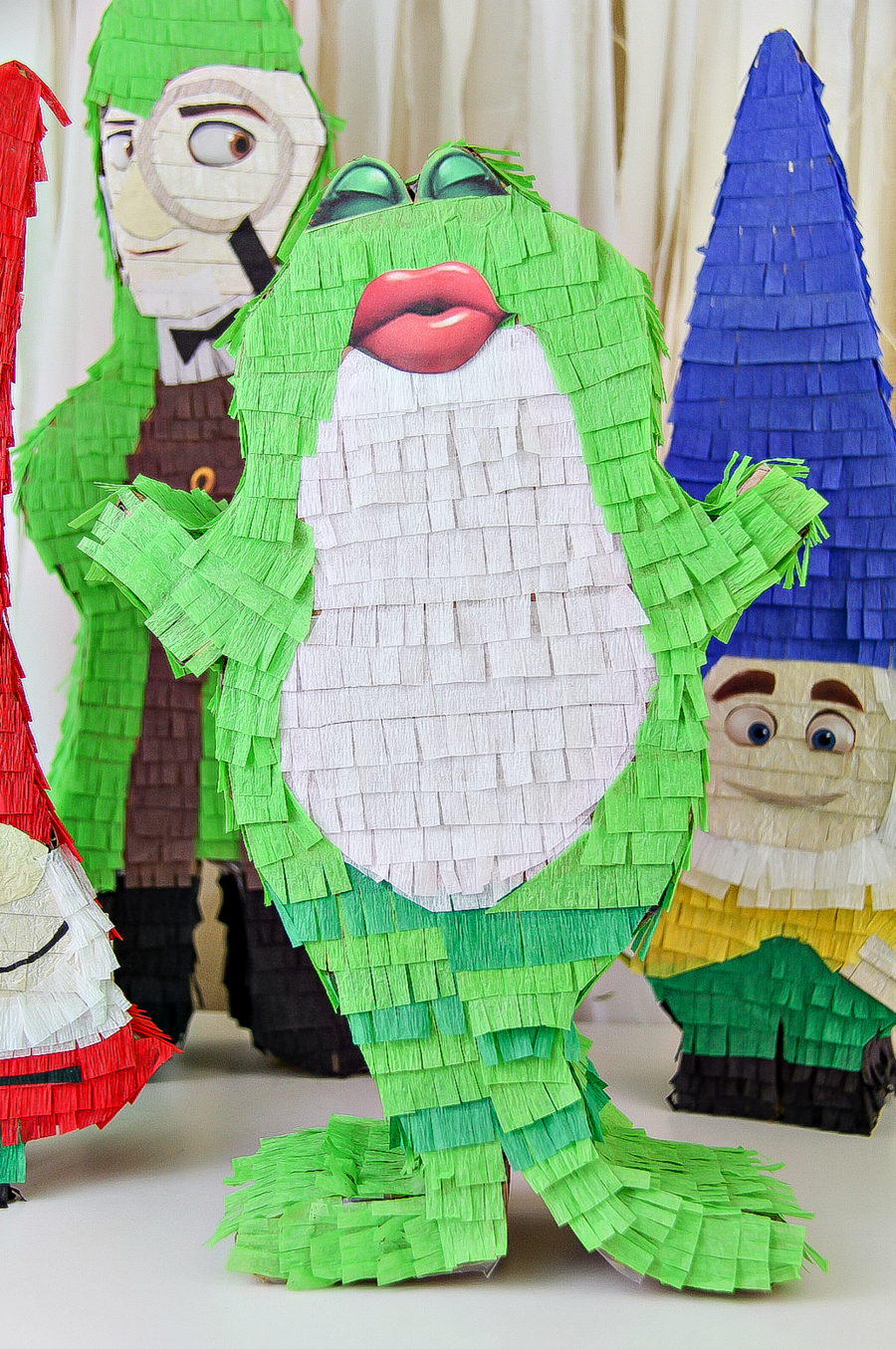 I make a lot of piñatas over here because I want to show you just how easy it is to create your handmade custom piñatas for all of your celebrations.
What You Need To Make Sherlock Gnomes Pinatas
Cardboard – even better if you can use boxes from package deliveries
Packing tape
Glue stick
Crepe paper streamers
Scissors
The first thing you'll want to do is decide how large (or small) you want to make your piñatas. Do you want small ones to fill with activity pages and movie watching snacks? Or do you want a large piñata that you can fill with treats?
Once you've decided, sketch out the shape of your piñata on the cardboard box.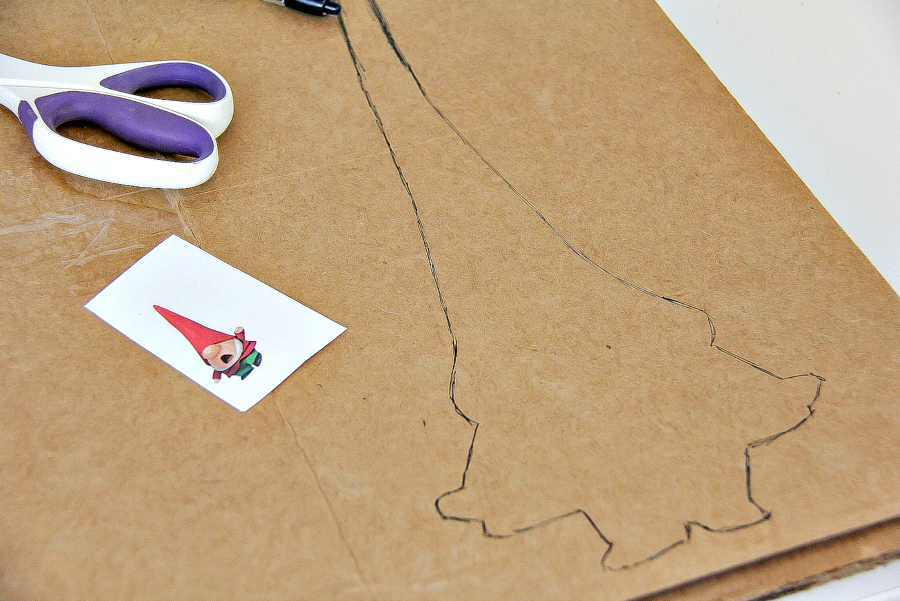 Cut out two identical pieces – so you have a front and back.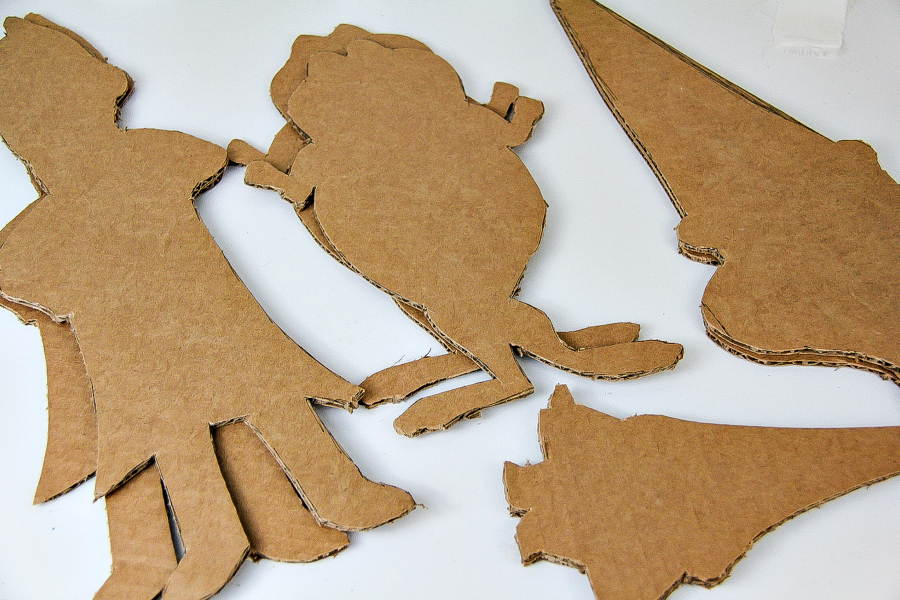 The next step is to cut out strips of cardboard approximately 3 inches wide that you will need to tape between the front and back to create sides on your piñata.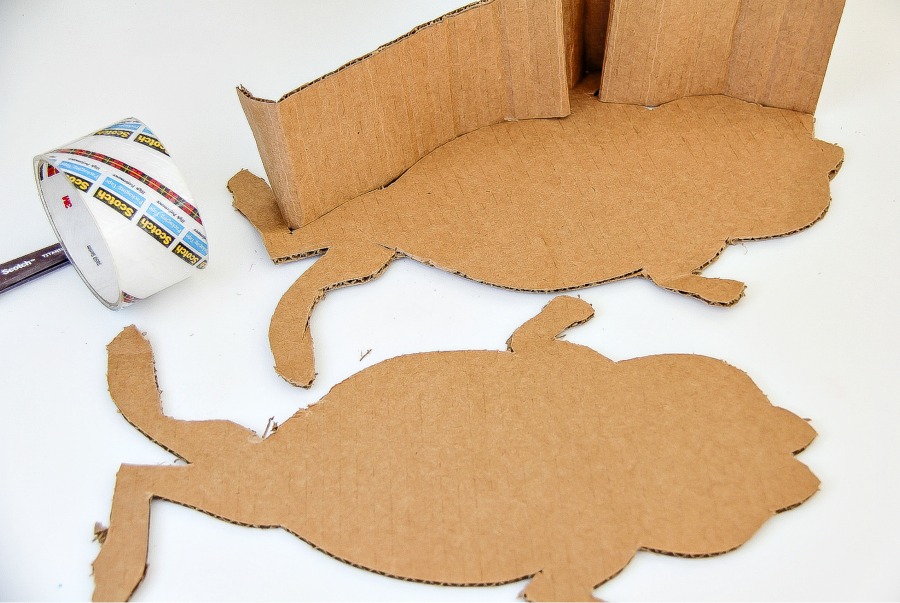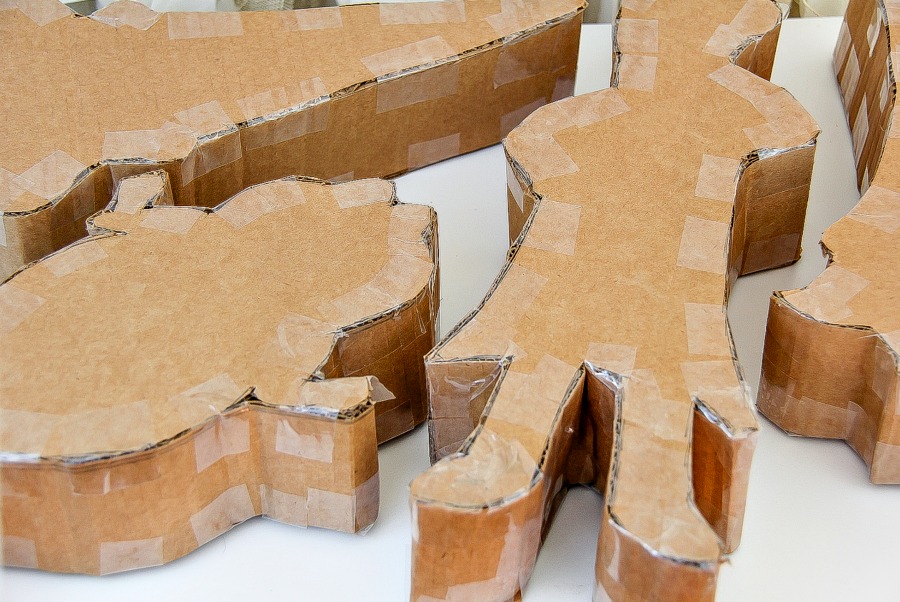 Cut a flap either on the back (for snack-filled movie piñatas), or the top (for larger stick piñatas). This will allow you to add whatever you want inside your piñata when you are finished making it.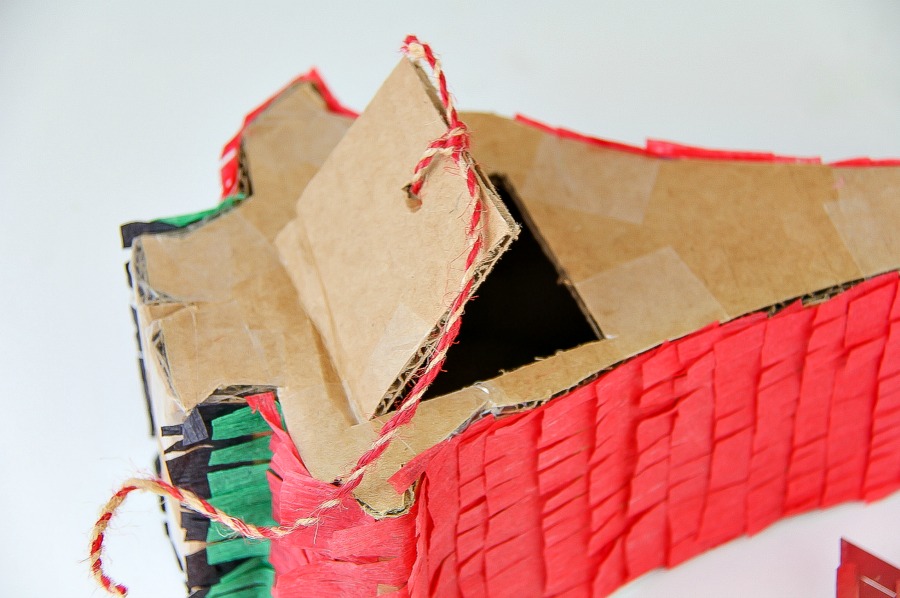 Working from the bottom toward the top of the piñatas cut strips of crepe paper streamers, snipping fringing along each, and then glue them into place.
Tip: I find it easier to sketch where the colors will change.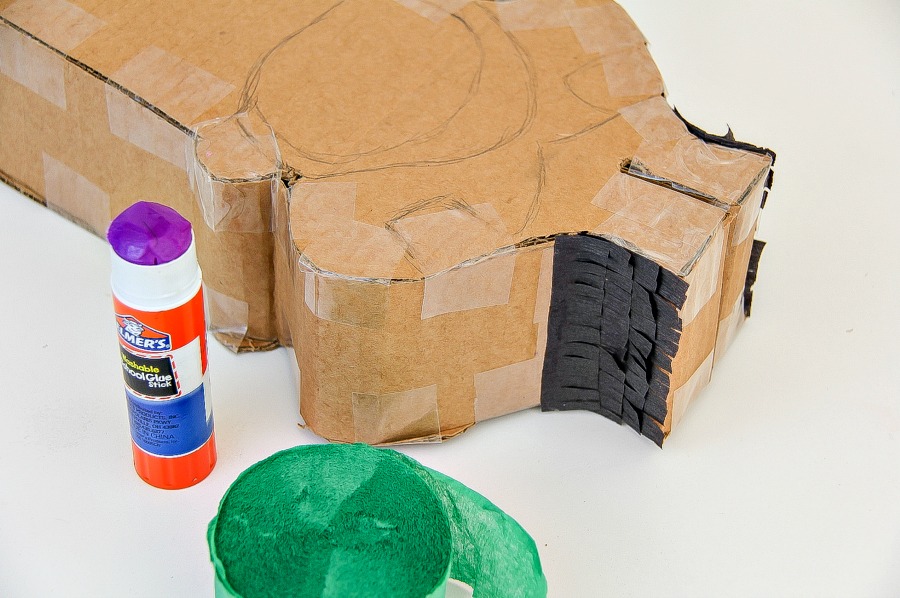 Tip: If you have trouble finding crepe paper streamers in the color you want, you can substitute for thin scrapbook paper, or double up on tissue paper, but this project does work best with crepe paper.
Once, you've covered your piñata with crepe paper, attach a string to the cardboard flap that you'll be using to put candy (or other fun items) into your piñata.
And now you have movie night snack containers, or party perfect piñatas to make your celebrations extra special.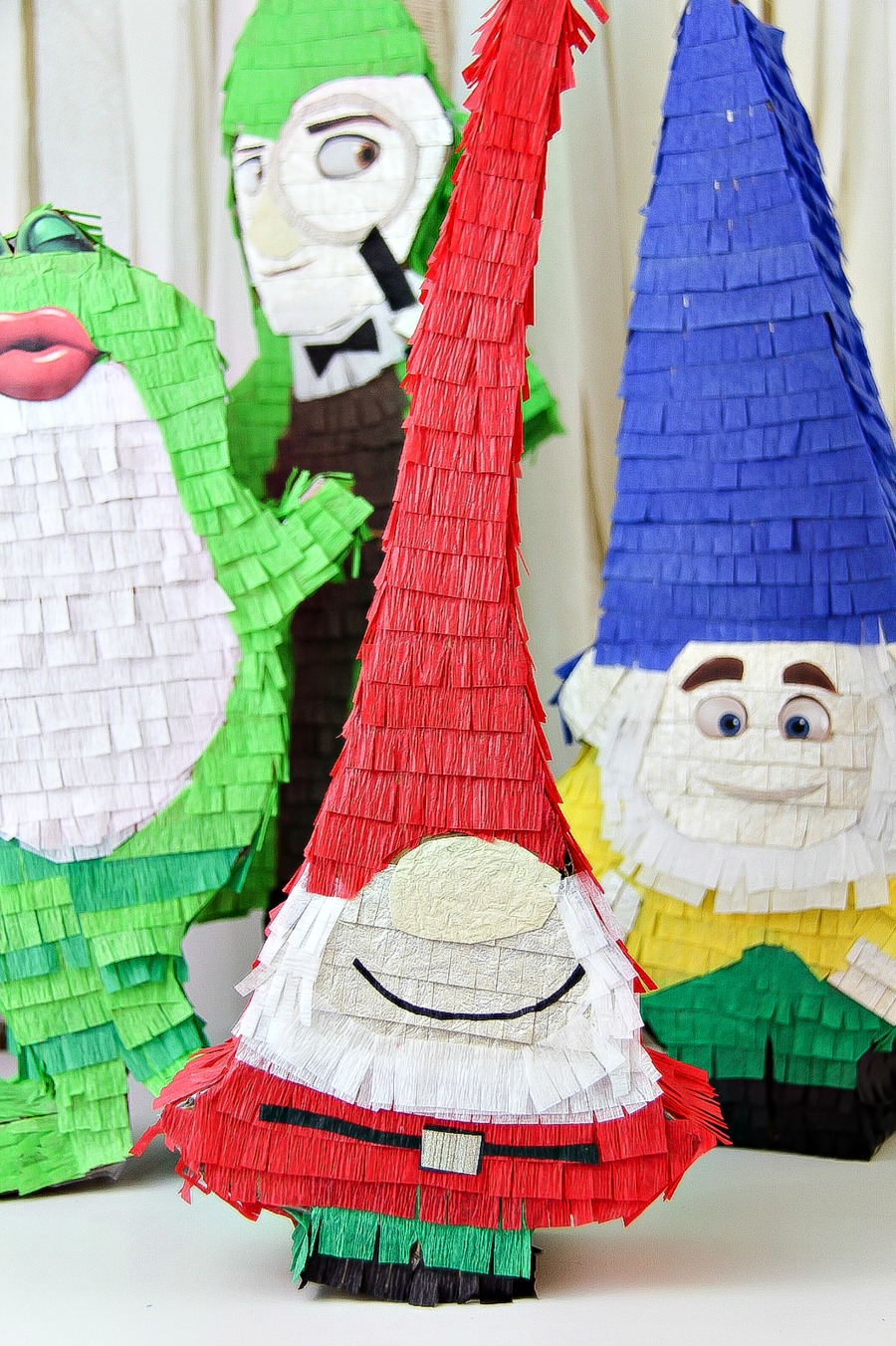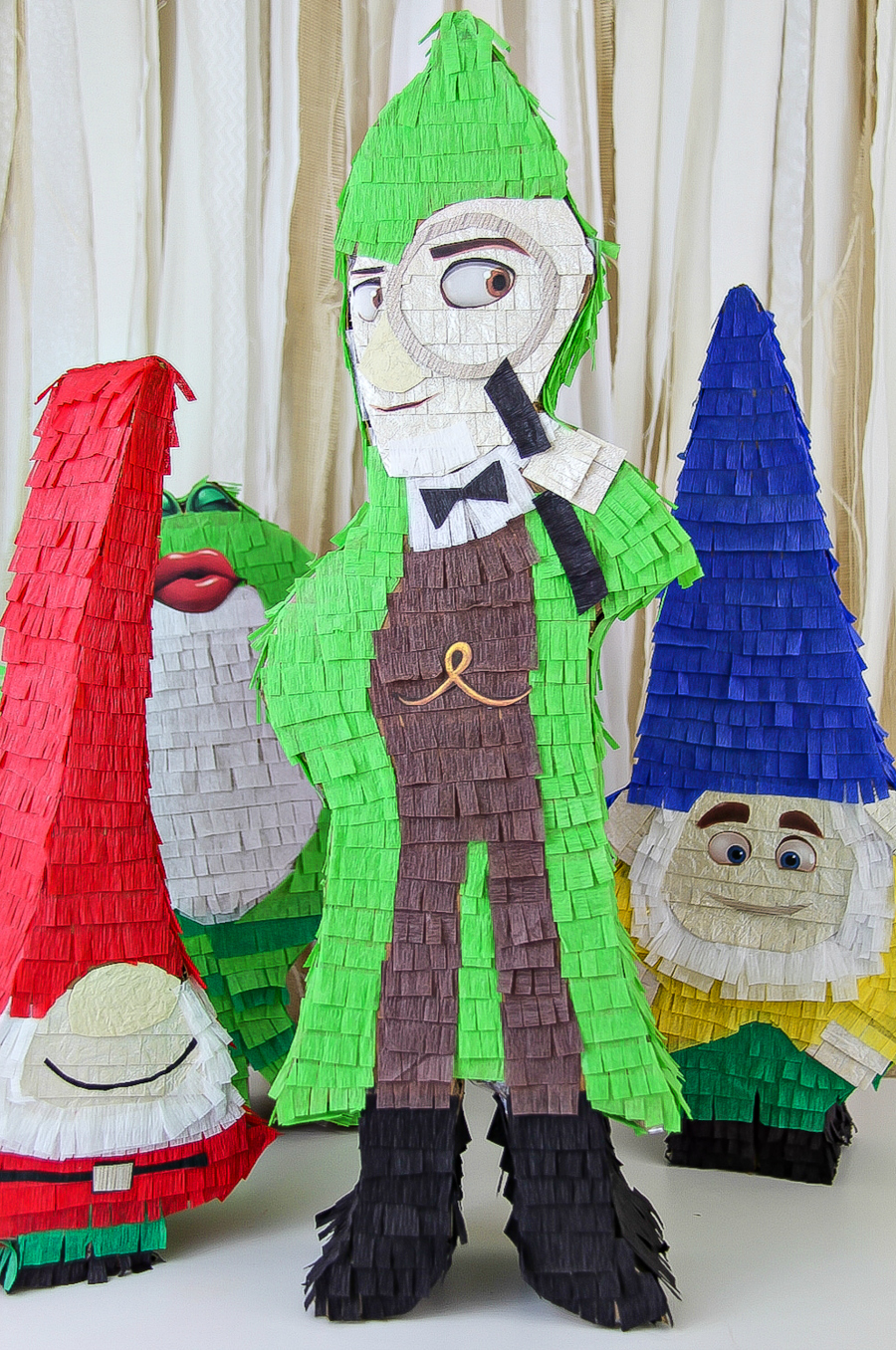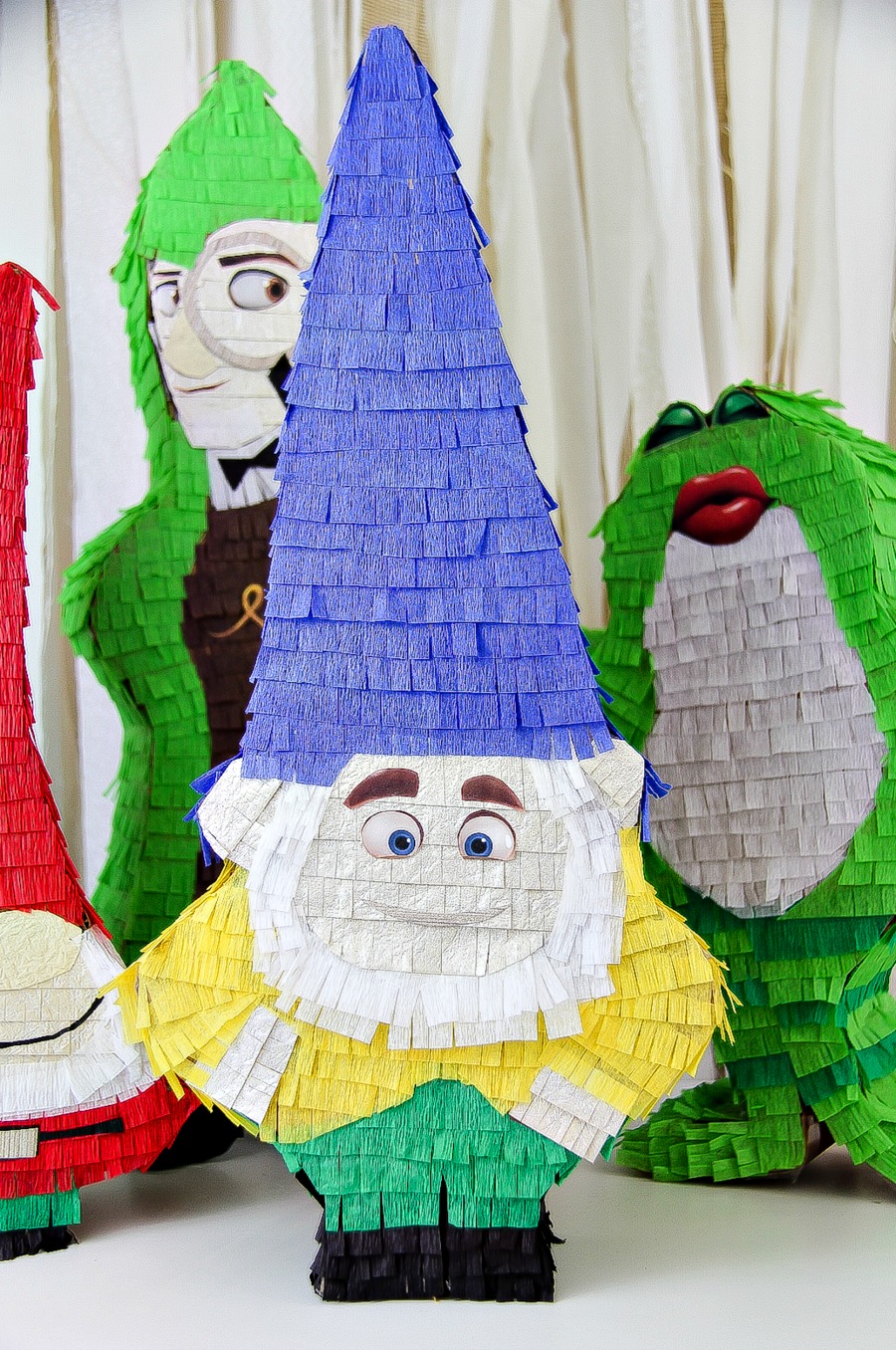 P.S. The Sherlock Gnolmes is my favorite piñata. I'd use these as party favors and fill them with a scavenger hunt activity page, magnifying glass, snacks, and a small water bottle.
The film is great for the whole family showing the value of teamwork, not taking others for granted, putting family first. Watch the Sherlock Gnomes trailer below, and don't forget to catch it in theaters on March 23rd.
Please pin this post for later: