These delicious falafel and couscous pita pockets are perfect for lunches, and for busy people always on the move.
Disclosure: This post was sponsored by S&W Beans as part of an Influencer Activation for Influence Central and all opinions expressed in my post are my own.
I'm a little obsessed with pita pockets. I heat them to enjoy with hummus and fill them full of yummy fillings for meals.
For someone who is always busy and on-the-go, especially during the day, I need food that goes with me, that I can walk around with, enjoy at my desk while I'm working, and doesn't require utensils. Especially on days when I'm moving between my photography space, to my crafting desk, and back to my office desk. I can take a quick bite, and keep moving without having to stop.
These Mediterranean inspired falafel pita pockets are delicious, and I can separate the ingredients to store in the refrigerator, fill a pita pocket or two, and pop them into the oven for 10 minutes to heat.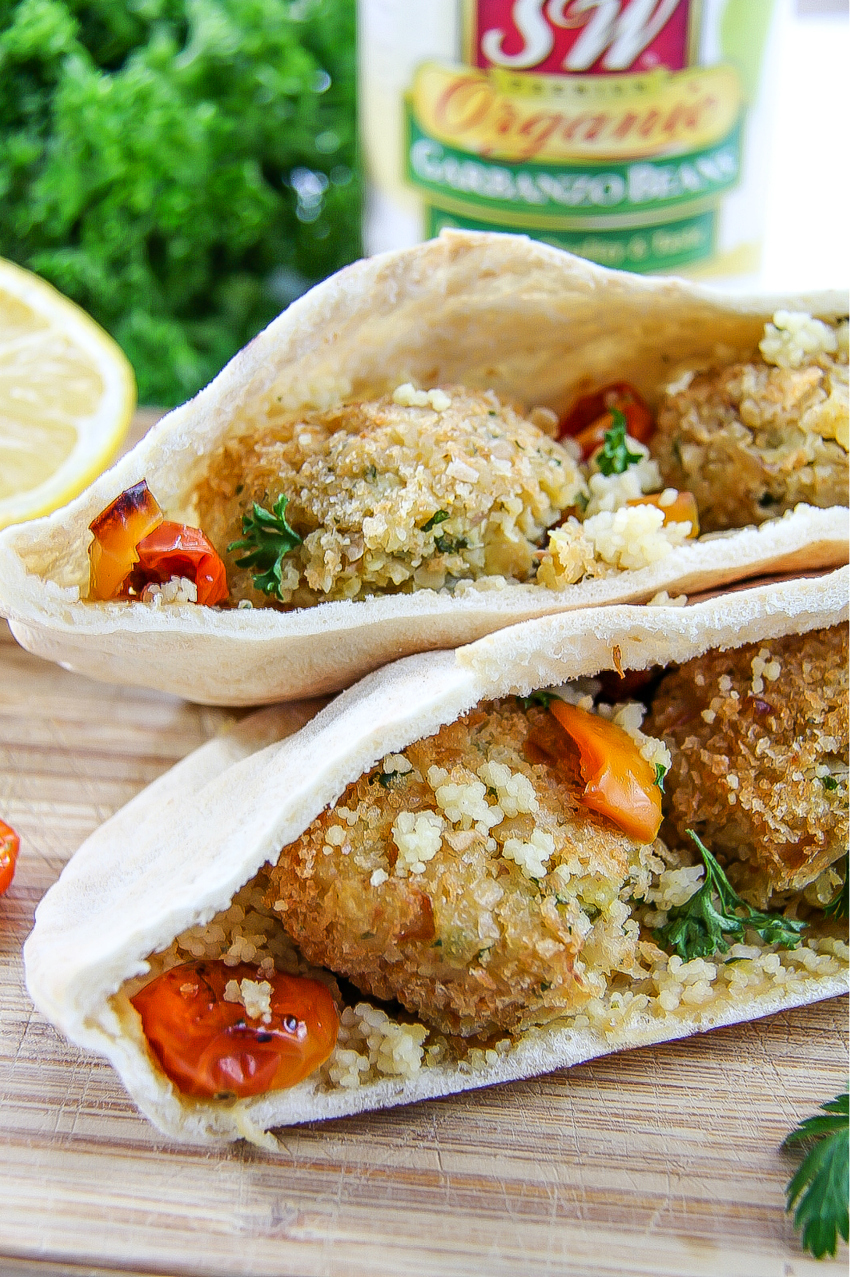 Roasting the vegetables to put in your pita pockets will take the longest, so start with those first, then make the couscous, and then the falafel bites.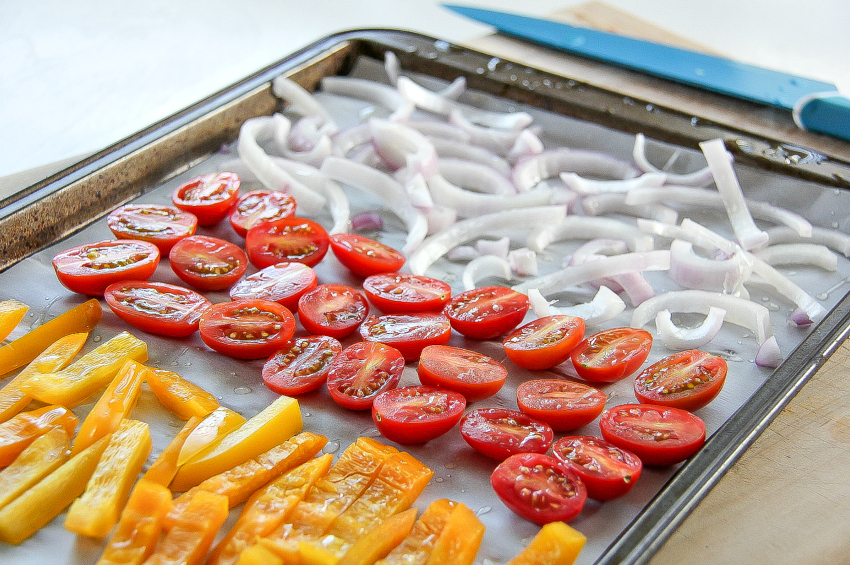 Now it's time to make your falafel bites following the Falafel Patties recipe on the S&W Beans website.
You are just going to make one small change to the falafel patties recipe, instead of shaping them into 4 patties, you are going to shape them into 10 smaller falafel bites.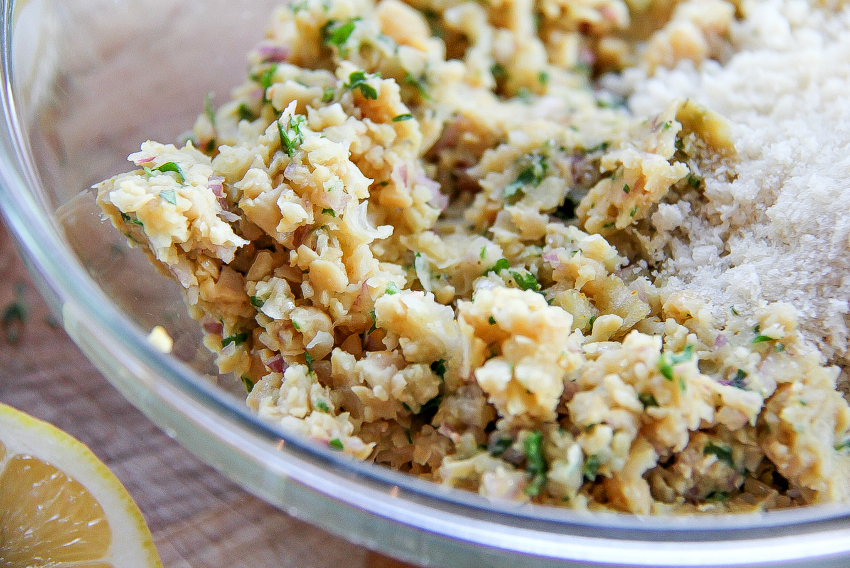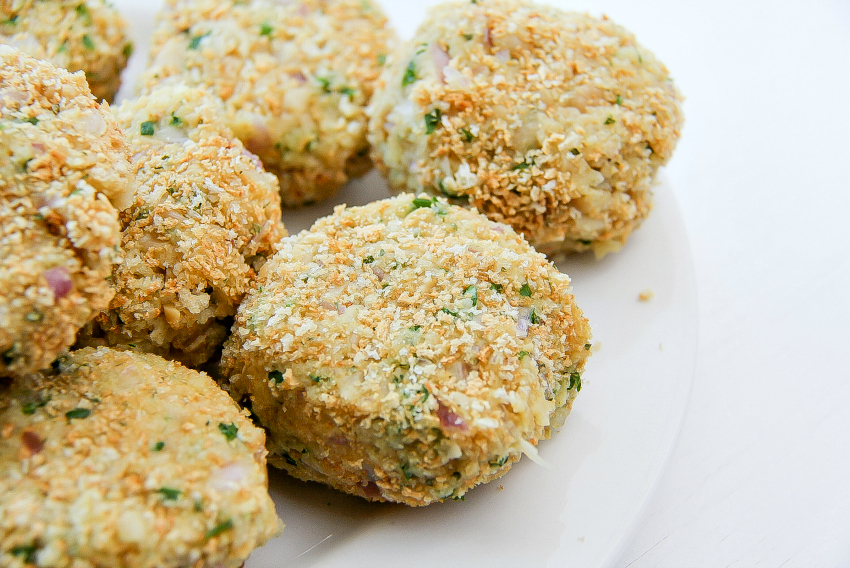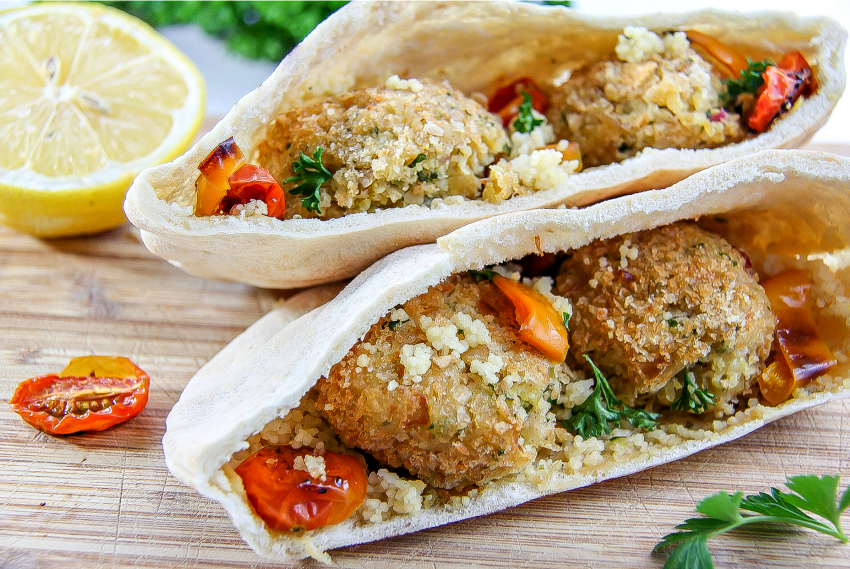 How do you incorporate beans into your cooking? I really love them in burritos, salads, and chili. Did you know that S&W Garbanzo Beans come in different varieties including Less Sodium, and Organic, along with the Original Garbanzo Beans?
S&W Beans has the highest standards in the industry, demonstrating their premium quality for over 120 years and you'll find lots of delicious recipes to try from classic chili recipes, to new, unique alternative protein recipe ideas on the S&W recipe page.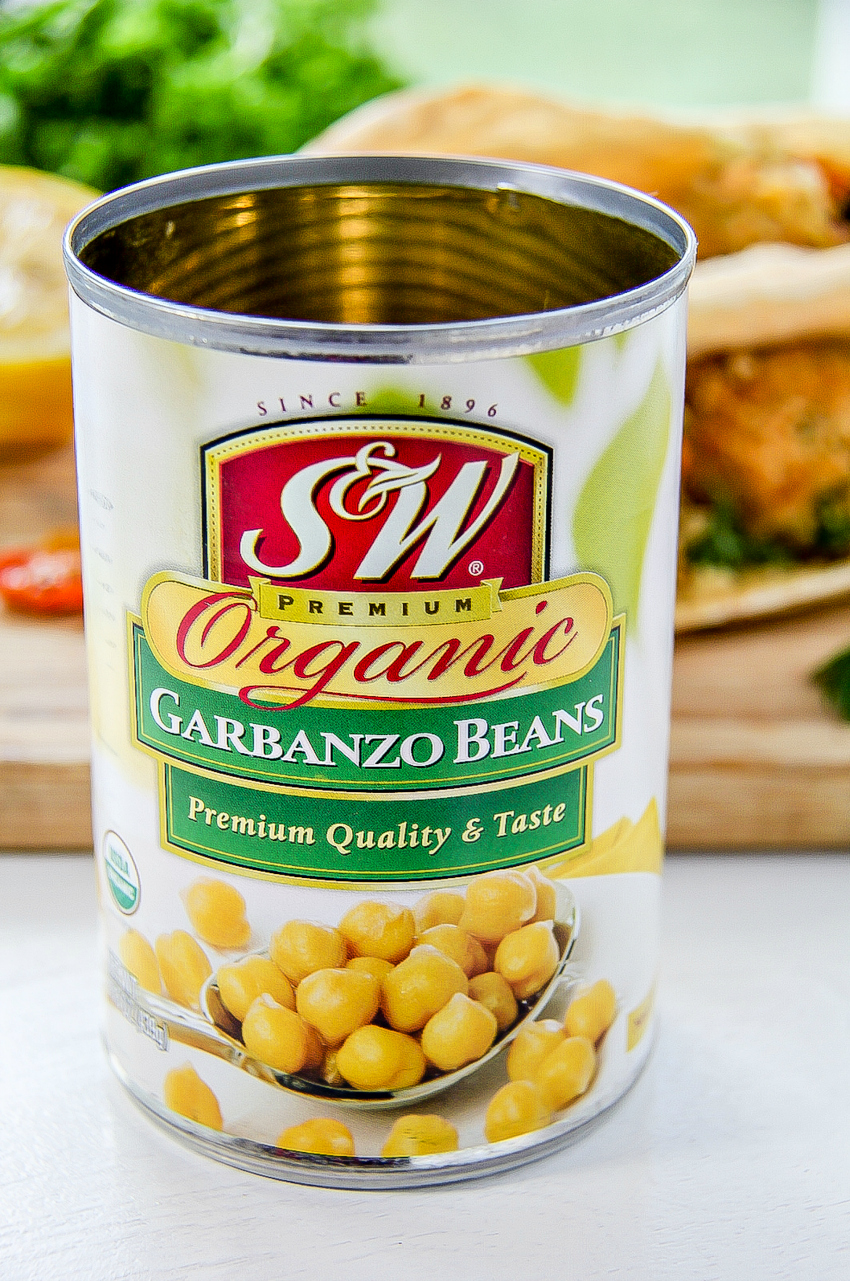 Try S&W Beans for yourself with this coupon for $1 off 2 cans of your favorite beans.
Pin this post for later: